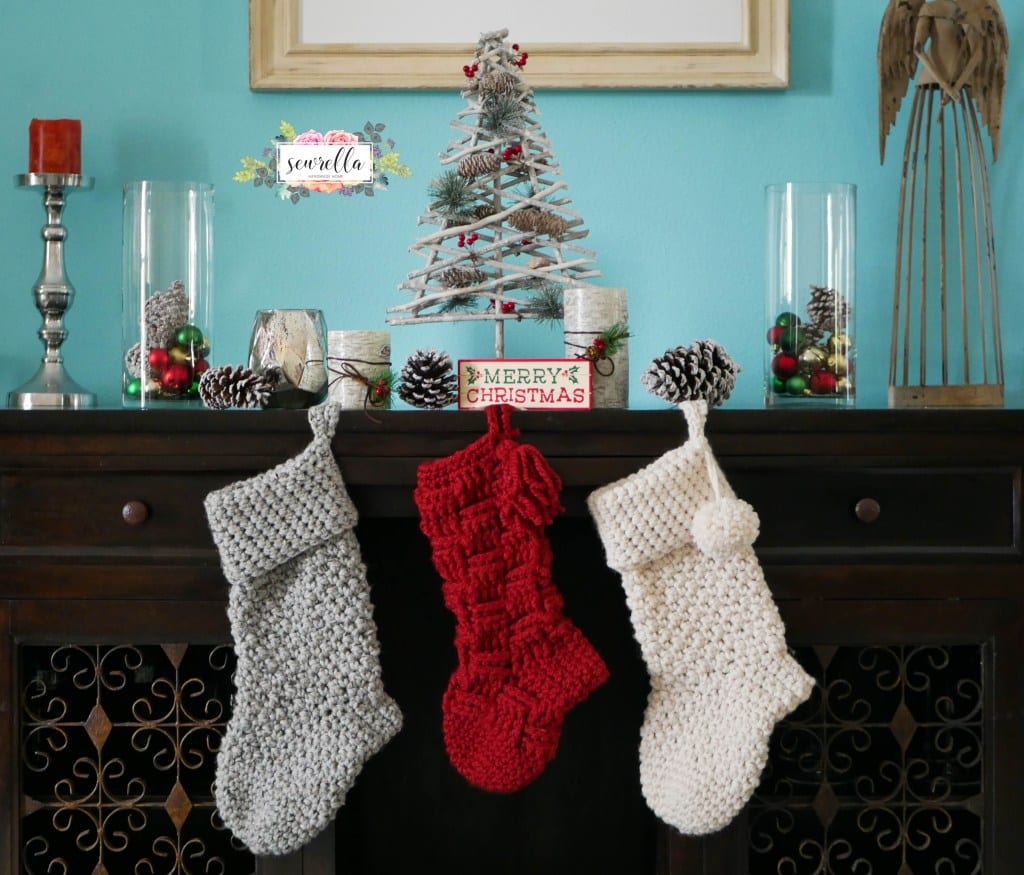 It's gifting season y'all! *does happy dance* I'd like to say that I go out of my way to make little handmade things for my family year round as a token of my love, not just when the time of year urges me to… But all of my readers get to reap that benefit instead! All of the giving efforts I have go into this very blog and all of you making my patterns. Ain't that special! *tears up just a little* So in the name of Christmas spirit, thank you – to every pair of eyes reading this – for supporting my hopes and dreams! I truly wouldn't be here without you! *tears up a lot*
Before I turn into a puddle of mush, please scroll down to find my favorite crochet patterns that you can easily whip up in ONE DAY! (yes, you read that right) And no, I don't mean you'll spend all day crocheting. Each pattern should only take you a few hours – tops!
OTHER GARMENT PATTERNS TO MAKE FOR WINTER

PATTERNS
Click the photos or title links below to check out the patterns!
I hope you found a pattern you'd love to make for gifting this holiday season! Thanks so much for checking out these patterns using my affiliate links to make your purchases – the proceeds help support this blog and its free content!



Earning a Living with my Handmade Home
If you love crocheting and knitting, you should think about starting a blog! I'll help you get started to turn your hobby into a money-making career with my free "Start a Blog" guide.
Or you can check out my latest income report to see how this blog earned over $10,000 last month!