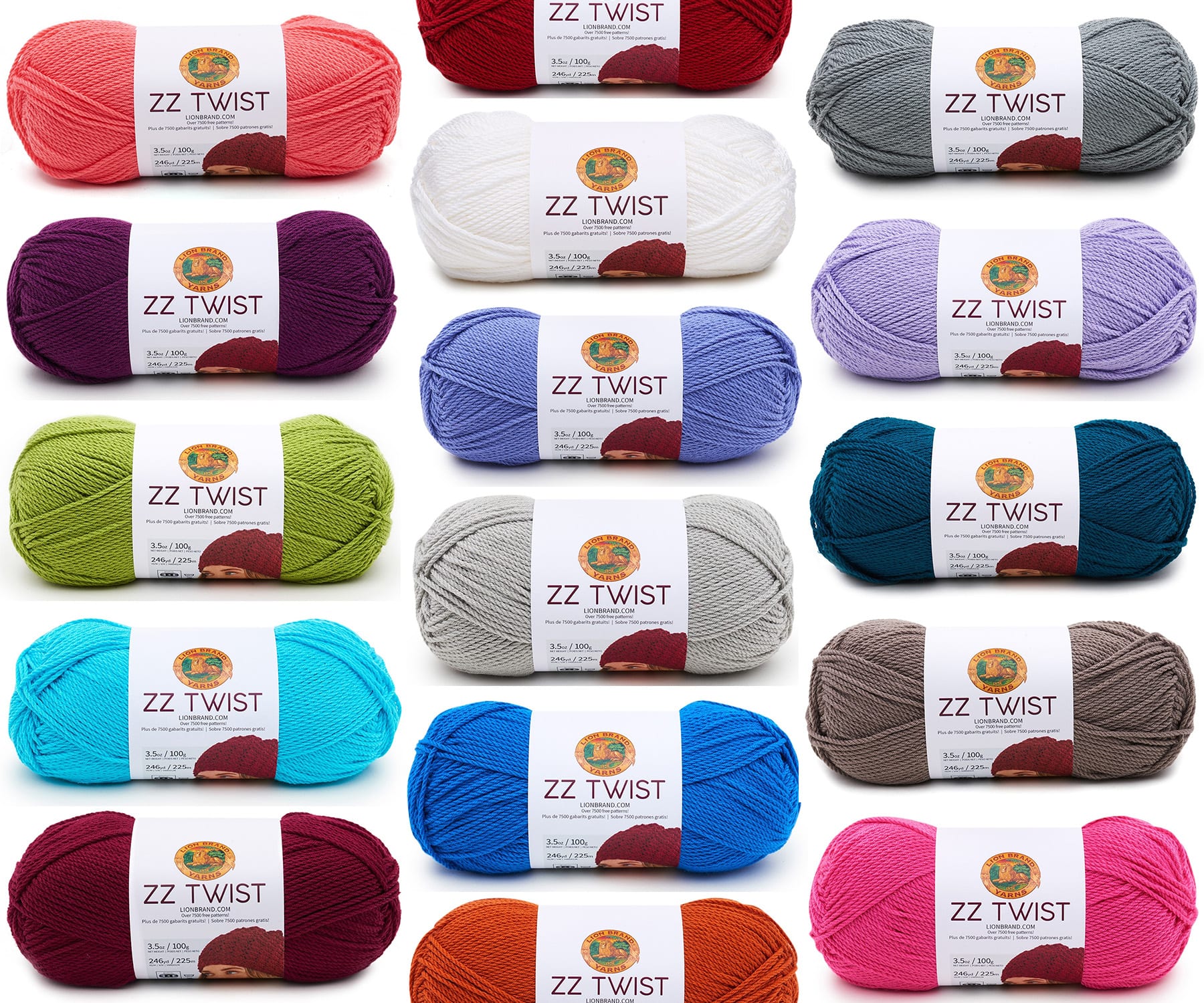 Lion Brand's ZZ Twist is now in my collection of favorites! Made with us crocheters in mind (*eeep! finally!*), this yarn is spun in a Z twist – as opposed to the traditional S twist. This means that it will glide on and off your hook and through stitches unlike anything else before. And let me tell you guys – it is a dream to work with. But if you're here for a visit from the knitting world (hmm, sounds like a theme park… imagine more with me on that below), fear not! I've got a couple things here for you too. Just as an S twist style yarn works nicely for crochet, the Z twist will work up beautifully in knit projects as well!
So let's just dream for a moment, shall we? A. Knitting. World. Oh! Better yet – a YARN world. All yarn crafts unite as one in a big theme park. *picture this* Yarn stores as far as the eye can see, sweater making contests, yarn shaped snacks and treats, a spinning yarn ride (like the spinning teacups at Disney World). My oh my, don't know about y'all but I've got a bag packed & ready to go here!
Okay, back to real life…
COLORS, COLORS, COLORS!
With a fairly wide selection of stunning shades, I've created some color palettes for the seasons for ya! Vibrant and playful for summer (green apple, white, hot pink, & peacock), cool tones for spring (coral, sky blue, lilac, & white), warm and fuzzy colors (that remind me of pie) for fall (cranberry, taupe, ecru, & pumpkin), and deep, muted shades for winter (grape, silver, periwinkle, & navy blue). That winter group is calling my name, so keep your eye out for a potential fourth pattern with these yarns. 😉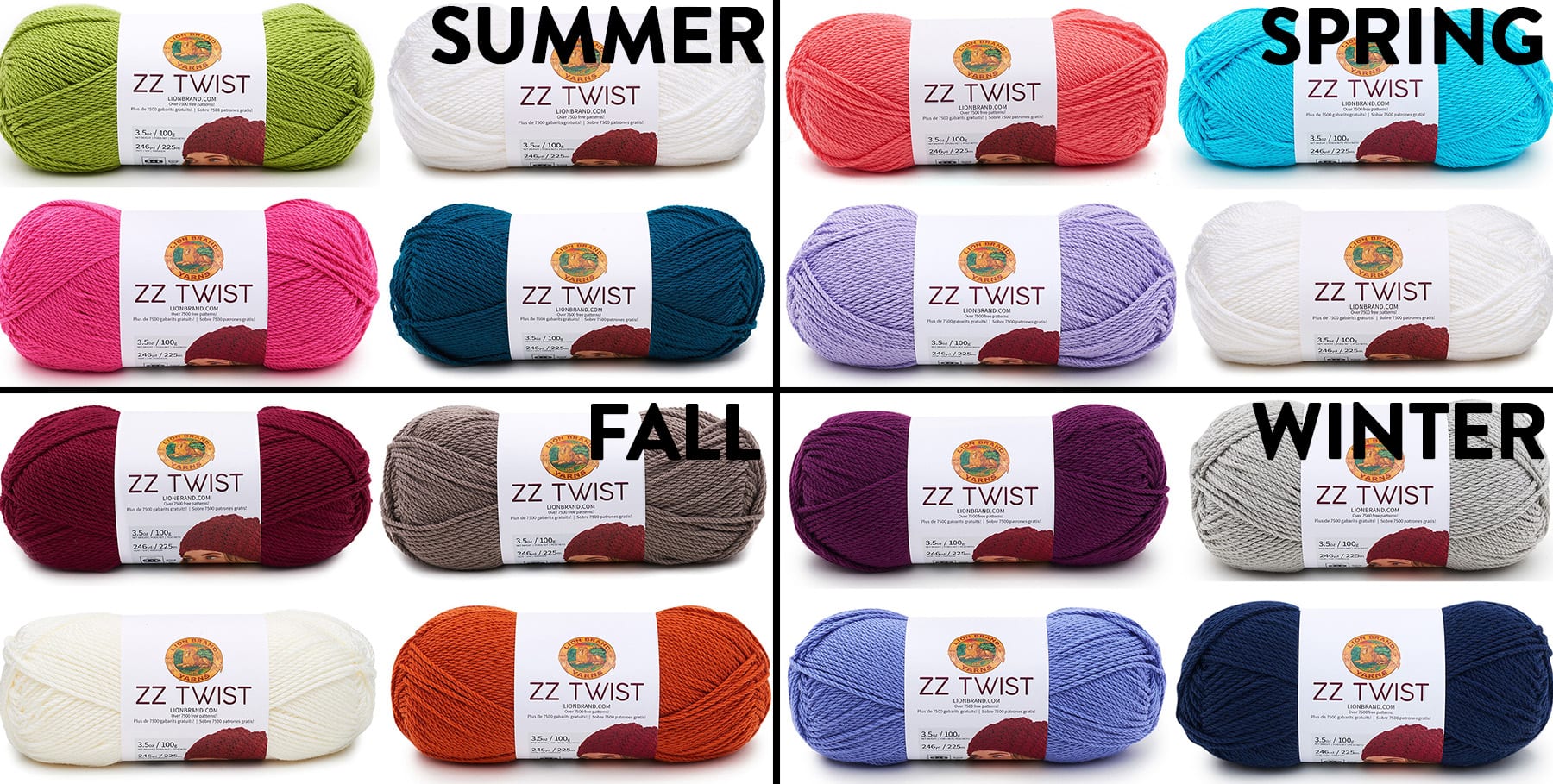 OTHER NEW CROCHET WEARABLES FOR FALL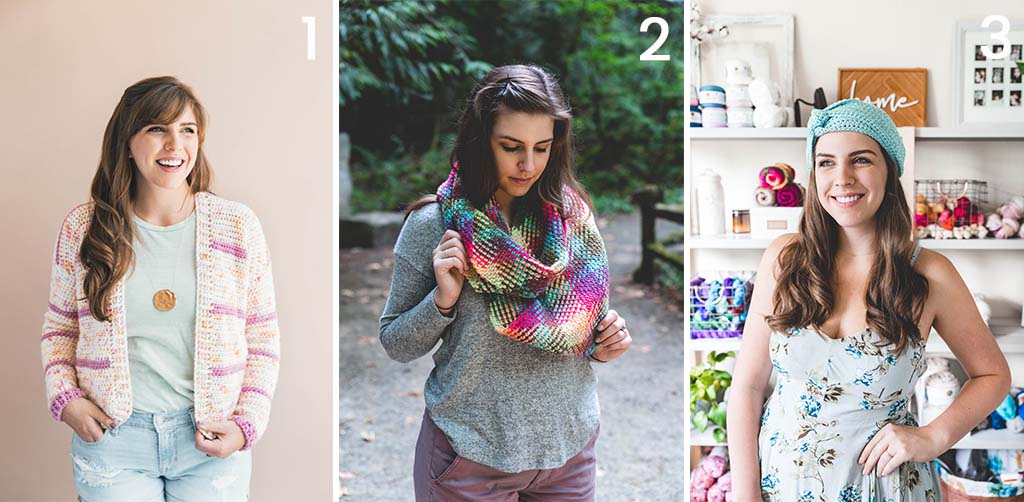 1. Crochet Confetti Cardigan  / 2. Crochet Color Pooling Scarf  / 3. Crochet Knot Beanie Hat
MY EXPERIENCE WITH THIS YARN
I am really in love with this yarn, if you can't already tell. So it's no surprise that I've made many patterns with it – all of which are garments because of that drape. It's kind of unbelievable y'all. I didn't know what I was missing until I started crocheting with this yarn.

Truth time: what even IS a garment unless it has drape? You're right, it's not a garment at all.
So if you've stuck with me through all my yarn babble (thank you!), and scroll on down to find yourself a cute pattern or two!


PATTERNS
Click the photo or link below to check out the patterns and kits!
I hope you found a pattern you'd love to make using ZZ Twist! Thanks so much for checking out these kits and patterns using my affiliate links to make your purchases – the proceeds help support this blog and its free content!



Earning a Living with my Handmade Home
If you love crocheting and knitting, you should think about starting a blog! I'll help you get started to turn your hobby into a money-making career with my free "Start a Blog" guide.
Or you can check out my latest income report to see how this blog earned over $10,000 last month!