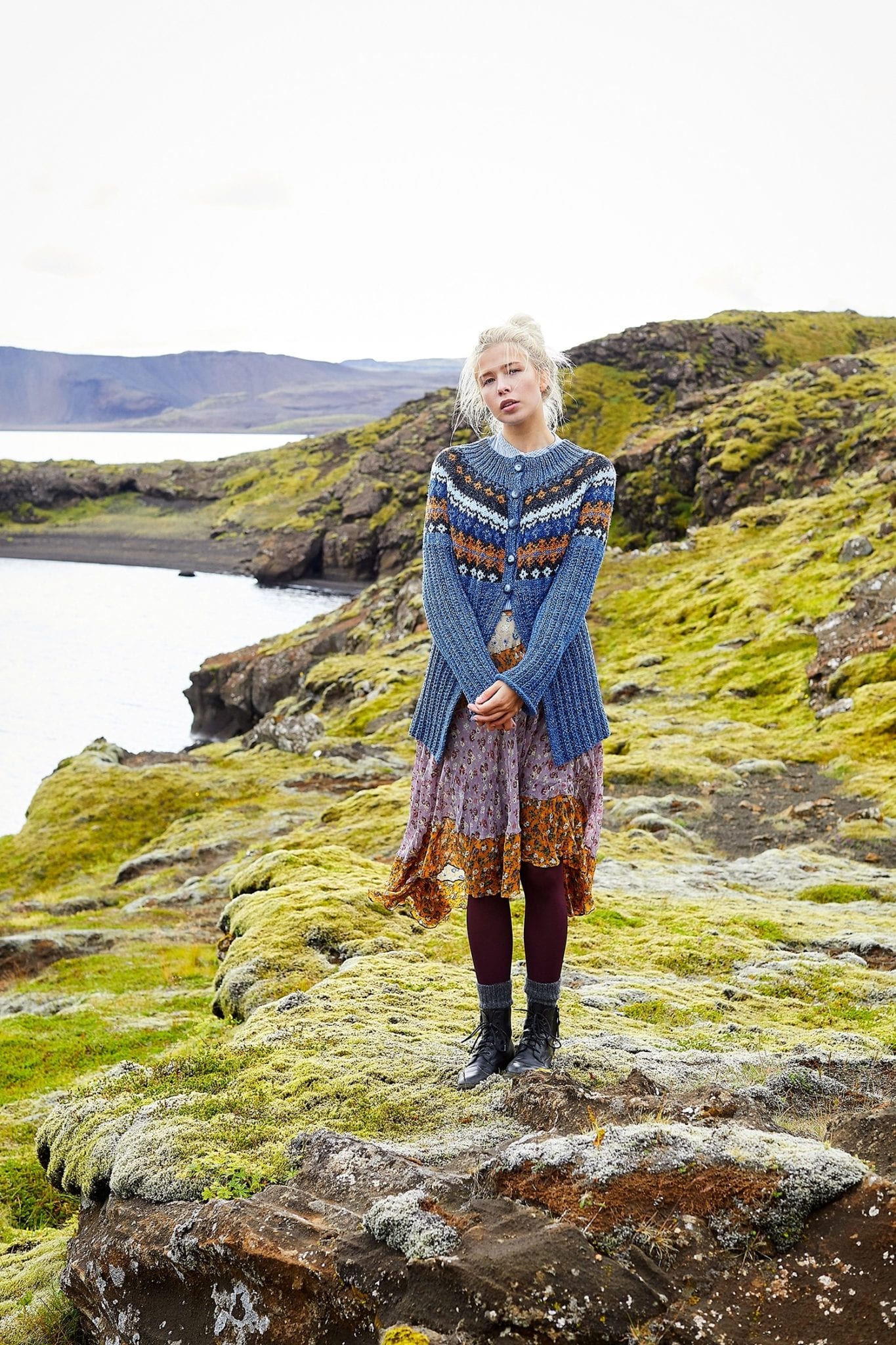 Lion Brand's designers made lots of garments and accessories inspired by the Northern lights and chilly weather in Iceland – and then traveled all the way there to snap these low key (or high key) beautiful photos! And I gotta say, the pieces are just as captivating as the landscapes.
LB has been such a great company to design for and I am honestly a fan of all their yarns. So when I saw that they worked so hard to put this collection together, I knew I had to show them some love in return and share all the FREE patterns with y'all. They also made sure there was quite a variety for both crocheters and knitters alike – over 30 patterns altogether! *yowza!*
So scroll on down to find yourself a pretty new make! Click here to shop all of my favorite tools and materials! (pst! there's lots of goodies!!)
OTHER PATTERNS TO MAKE FOR CHILLY WEATHER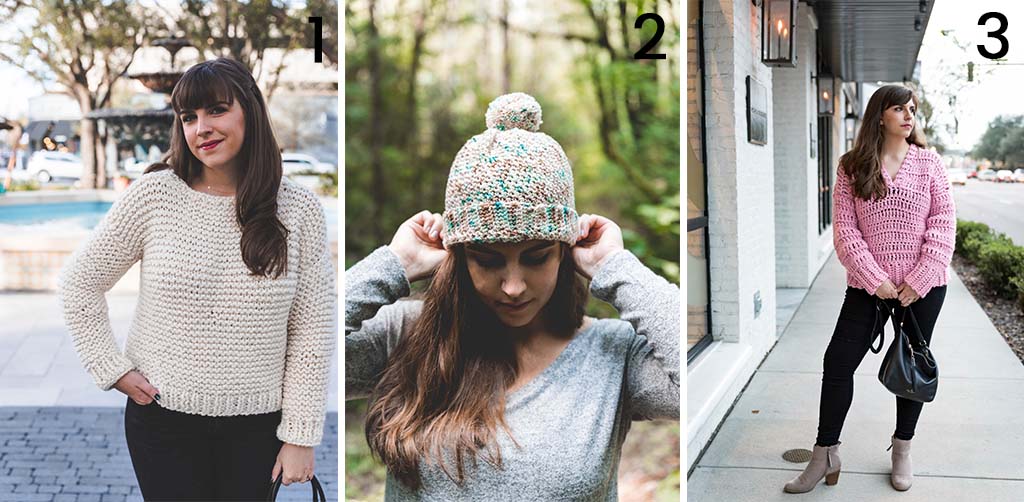 CROCHET PATTERNS
Click the title links below each corresponding image to check out the new featured free patterns from Lion Brand!
There you can purchase the KIT for the design or click the yellow "Free Pattern" download button!

Crochet Dalla Afghan – A beautiful group of 5 shades of Mandala and Mandala Baby yarns – and proving that cake yarns aren't just for striping. I am loving all the blue and yellow hues and how they really are reminiscent of an aurora!
Crochet Carina Cardigan – Oh, this thick and comfy cardigan! This is something I would definitely throw on over my yoga pants and boots to stay warm.
Crochet Anders Cowl – The fuzzy, warm texture of Homespun Thick & Quick (in granite stripes) was made for scarves and cowls. And you only need two skeins of it here!

Crochet Gretel Mitts – These uber easy fingerless mittens with a little color blocking look so nice! This would be a great pattern for craft fairs and gifts this season.
Crochet Frode Shawl – This marled earth tone scarf is chunky and cozy – perfect to make for a winter getaway to the mountains!
Crochet Hadar's Bag – This bag is made with Jeans yarn, one of my all time favorite yarns – so obviously I'm in love with it. And that boho chic vibe it has going on?? It's like it's begging to be taken to a festival. LB is really nailing it here y'all.
Crochet Heige Hat – This beanie is one of my favorite patterns out of all these here. I feel like the Scarfie yarn (in cream/taupe) it was made with just belongs somewhere snowy.

Crochet Viveca Top – I love this little cable down the middle, and all the different stitches they incorporated here. I really applaud them, because that's too much math for my brain. And with only one skein of the Pound of Love?! Truly a work of art.
Crochet Ulrica Shawl – Are y'all feeling an aztec-y vibe here? I sure am! The royal blue and golden yellow stripes are a great addition to your winter wardrobe. And those little hidden tassels at the bottom! *high fives LB*
Crochet Vasti Shawl – This shawl also uses minimal yarn for how much garment you get out of it! Only two skeins of Shawl in a Ball!! (one of each in moonstone & om opal) Also another aurora-esque looking design.

KNIT PATTERNS
Click the title links below each corresponding image to check out the new featured free patterns from Lion Brand!
There you can purchase the KIT for the design or click the yellow "Free Pattern" download button!


Knit Freya Cardigan – Love the color change for the sleeve here! The color combinations for this are endless (especially when you have as many choices as Vanna's Choice) – pastel blue & plum, navy & charcoal, peachy pink & cream. This is definitely a pattern to get creative on.
Knit Folke Pullover – I am thinking ugly Christmas sweater for this one – but in the best kind of way. Just love everything about it. A+.
Knit Gerda Pullover – The color blocking! This would also be fun to play with colors – and the Heartland here that we talked about earlier has 32 colors… Get swatchin'!


Knit Wilhelmina Pullover – The Comfy Cotton Blend yarn (it's just like Flikka – read about them here) used here is great for sweaters and garments. And you only use 3 cakes of it here! 25 dollar sweater, here we come!
Knit Vogar Cardigan – This cute, heathery 3/4 length sleeve sweater is fun and shimmery – thanks to Shawl in a Ball! It's the perfect pattern for the in-between fall season.
I hope you found a garment you'd love to make for Fall! Thanks so much for checking out these patterns using my affiliate links to make your purchases – the proceeds help support this blog and its free content!



Earning a Living with my Handmade Home
If you love crocheting and knitting, you should think about starting a blog! I'll help you get started to turn your hobby into a money-making career with my free "Start a Blog" guide.
Or you can check out my latest income report to see how this blog earned over $10,000 last month!