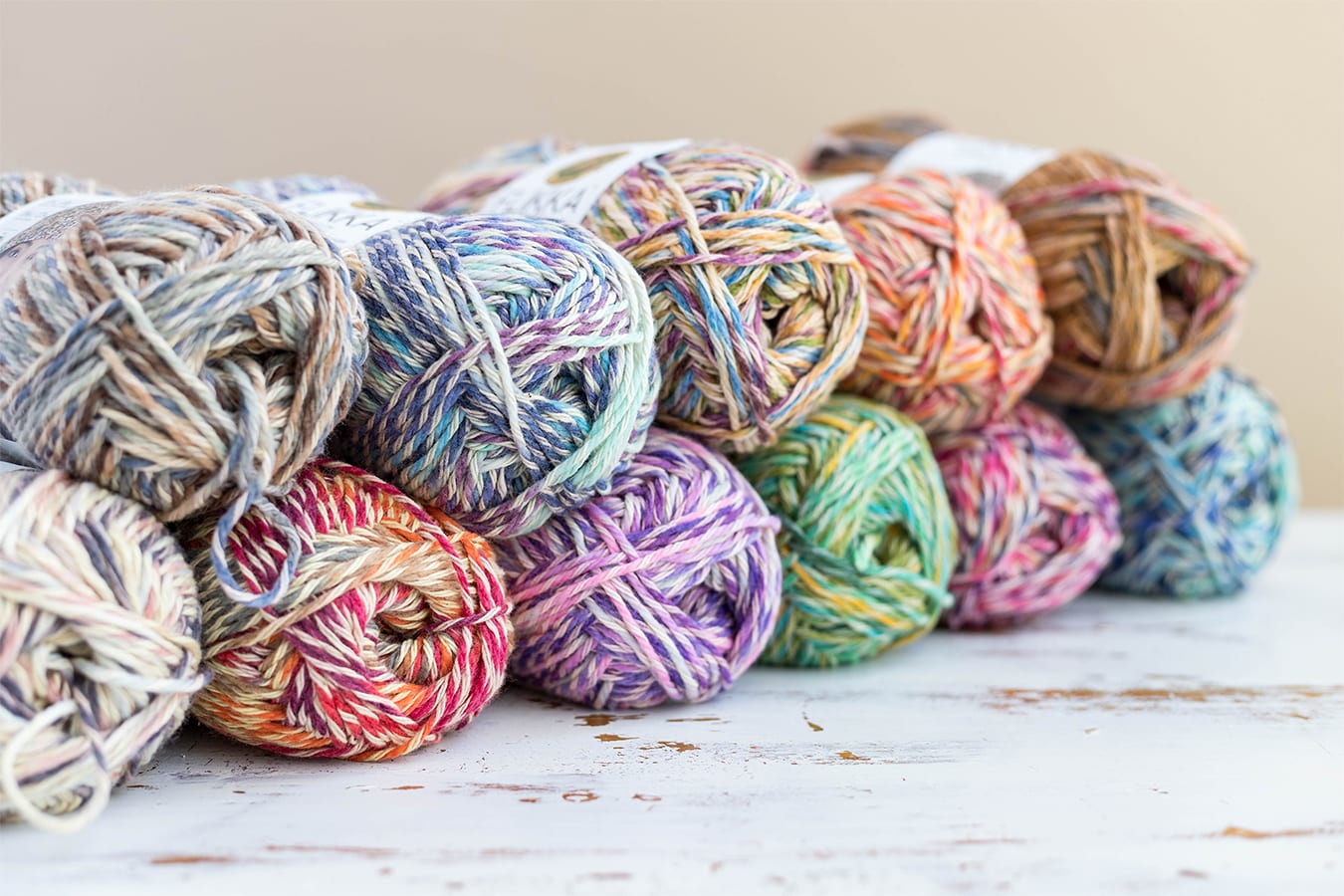 Lion Brand Flikka is one of the best cotton yarns I've worked with to date! It's not your typical, scratchy cotton that makes you question your faith in yarn. It's soft, smooth, and easy on the eyes too! So I've gathered some of my favorite crochet and knit patterns using this yarn, and put them here in a neat, little post for ya.
COLORS, COLORS, COLORS!
This yarn works up beautifully. It tends to give a speckled look – think heather grey, but with multiple colors!
That's because this yarn is spun with two strands – one that's a base color with a neutral ecru tone and the other that's a variegated mix of vibrant color. That way, you have one strand of solid color to tie together all of those saturated hues working along the yarn. Neat, huh?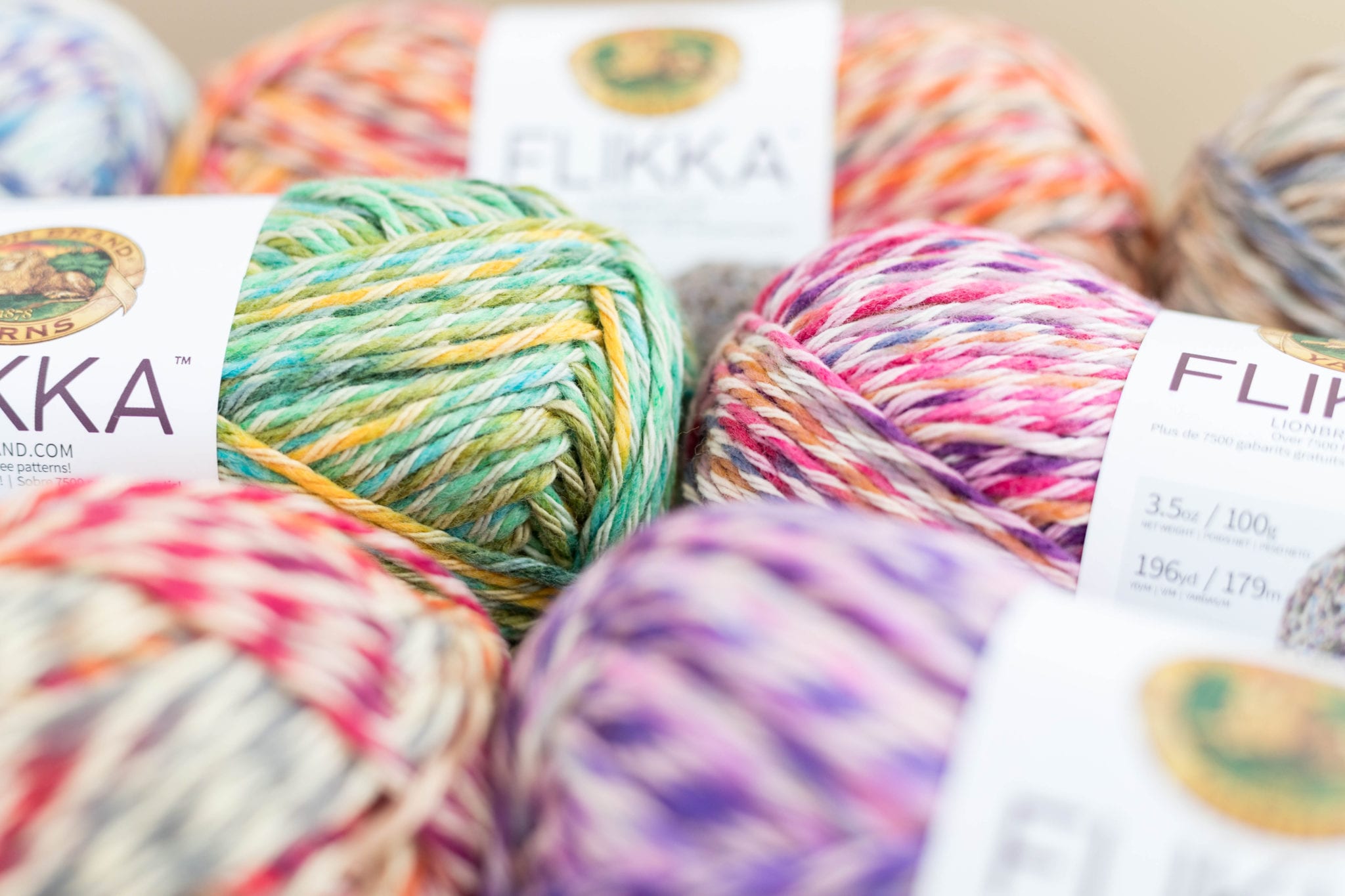 Some of my favorite colors in this like are:
OTHER PATTERNS TO MAKE WITH FLIKKA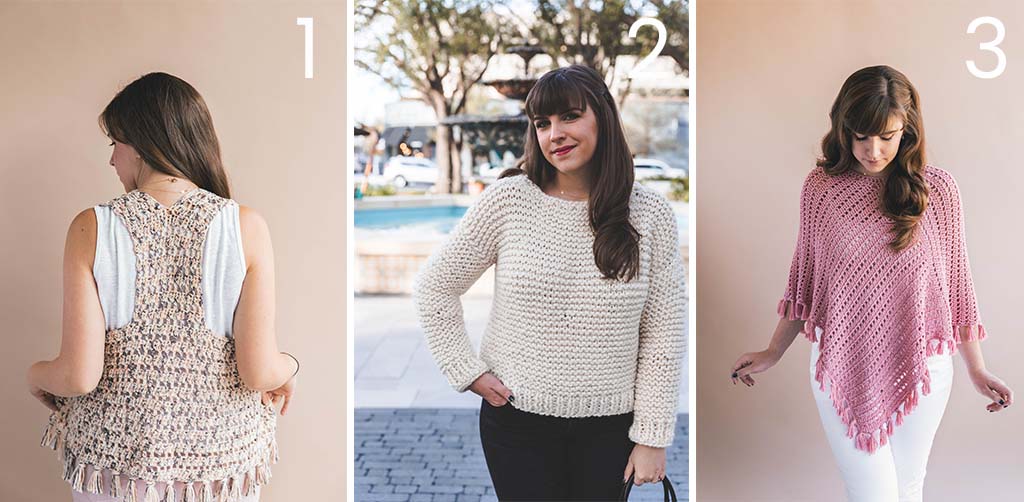 1.Crochet Joni Topper  / 2. Simple Knit Sweater  / 3. Crochet Ava Fringed Poncho
MY EXPERIENCE WITH THIS YARN
A few weeks ago, I released the Joni Topper using the Comfy Cotton Blend yarn in Chai Latte. This yarn is like Flikka's older, wiser sister. Why? Because Comfy Cotton is spun into a cake instead of a skein, giving you more yardage for your buck!
Joni is a light and airy summertime garment that is perfect to get you through this smoldering heat! (currently counting the days until fall…) She's great to layer with a t-shirt or tank, while still keeping you cool – all thanks to Flikka.



PATTERNS
Click the photo or link below to check out the patterns and kits! Don't forget to shop my favorite tools and materials HERE!
I hope you found a pattern you'd love to make using Lion Brand Flikka! Thanks so much for checking out these kits and patterns using my affiliate links to make your purchases – the proceeds help support this blog and its free content!



ENTER THE GIVEAWAY FOR 11 SKEINS OF FLIKKA YARN!
a Rafflecopter giveaway
Earning a Living with my Handmade Home
If you love crocheting and knitting, you should think about starting a blog! I'll help you get started to turn your hobby into a money-making career with my free "Start a Blog" guide.
Or you can check out my latest income report to see how this blog earned over $10,000 last month!