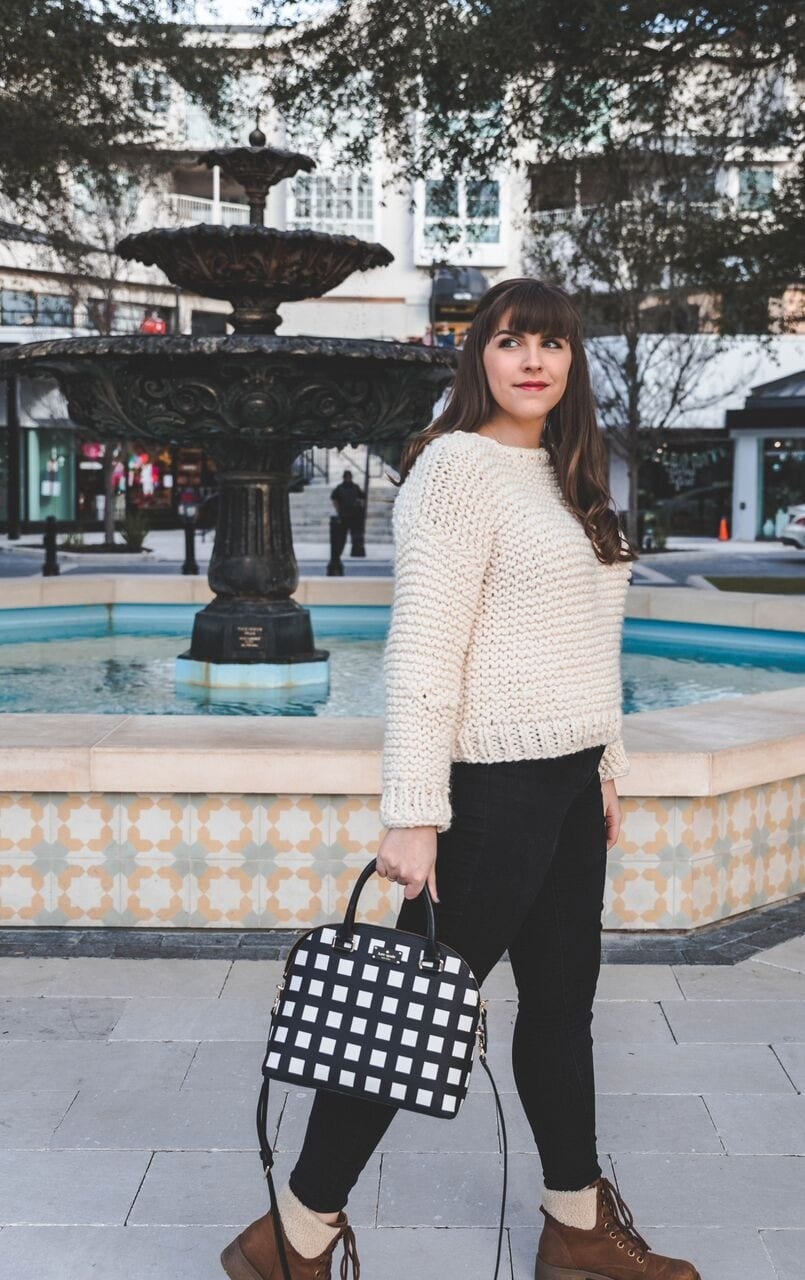 Lion Brand's Wool-Ease Thick & Quick is such a great bulky weight yarn to have in your stash. You can use it for so many projects – sweaters, baskets, blankets (see all below), you name it! So I pulled together a little bit of everything. There really is something for everyone here in this post, promise! But before you scroll all the way down to the good stuff, let's chat about the menagerie of colors LB has graced us with.
COLORS, COLORS, COLORS!
Oh boy, where do I even begin?! We've got over 70 colorways here y'all, so hang in there with me… I grabbed a good variety of what Lion Brand has to offer with this yarn to show you here. So we have semisolids, 2-ply color twisting action, speckles, and SHIMMER (check out that galaxy!). There's both warm and cool tones for you to work with throughout any season. In short, if you are partial to a bulkier yarn, you could probably live off of this line for the rest of your makes (ever) and not once be disappointed. Yes, it's that good.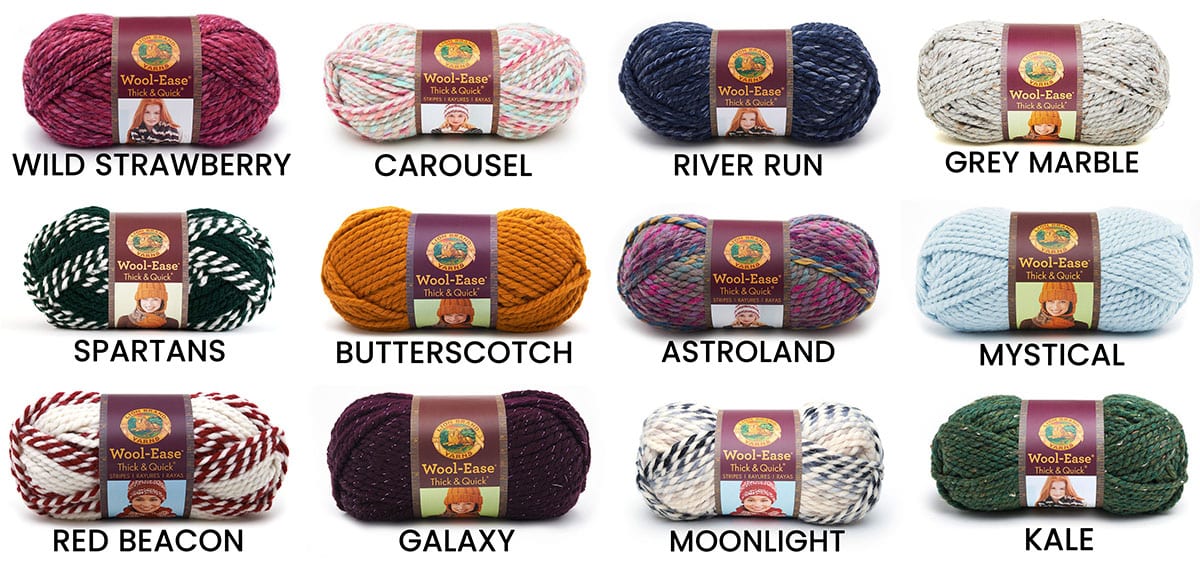 OTHER WARM & FUZZY CROCHET PATTERNS
MY EXPERIENCE WITH THIS YARN
This knit sweater WIP (work in progress) was my first big knit design. I was a newbie myself, and I knew my readers would be too. So a chunky yarn and easy stitches were essential in making this pattern approachable for everyone. The beginners would find something they can make – even through the fumbling of two instruments instead of one in crochet – and my more experienced knitters have a breeze of a pattern to work up while it is still a stunning finished piece! And Wool-Ease was my secret ingredient in making all that happen. Plus, who doesn't love a pretty sweater made from soft, plushy, pillow-y yarn?!

Did I mention there's a giveaway too? Well THERE'S A GIVEAWAY! However, I urge you not to skip a glance at these patterns. They're all gems, really. Pay them a minute of your time, and you may even find something you (or a loved one) would adore along the way! Myself and my fellow designers featured here thank you. <3


PATTERNS
Click the photos or title links below to check out the patterns!
I hope you found a pattern you'd love to make with Lion Brand's Wool Ease Thick & Quick! Thanks so much for checking out these patterns using my affiliate links to make your purchases – the proceeds help support this blog and its free content!



ENTER THE GIVEAWAY FOR 10 SKEINS OF LION BRAND'S WOOL-EASE THICK & QUICK!
a Rafflecopter giveaway
Earning a Living with my Handmade Home
If you love crocheting and knitting, you should think about starting a blog! I'll help you get started to turn your hobby into a money-making career with my free "Start a Blog" guide.
Or you can check out my latest income report to see how this blog earned over $10,000 last month!