Hi friends! I'm so excited to introduce you to Lindsey from The Chesapeake Needle. She's going to teach us all about the differences between knitting and crochet in this awesome article. Show her some love!
If you'd like to see the last Guest Designer Program post (a blanket pattern!) from another great yarnie, click here.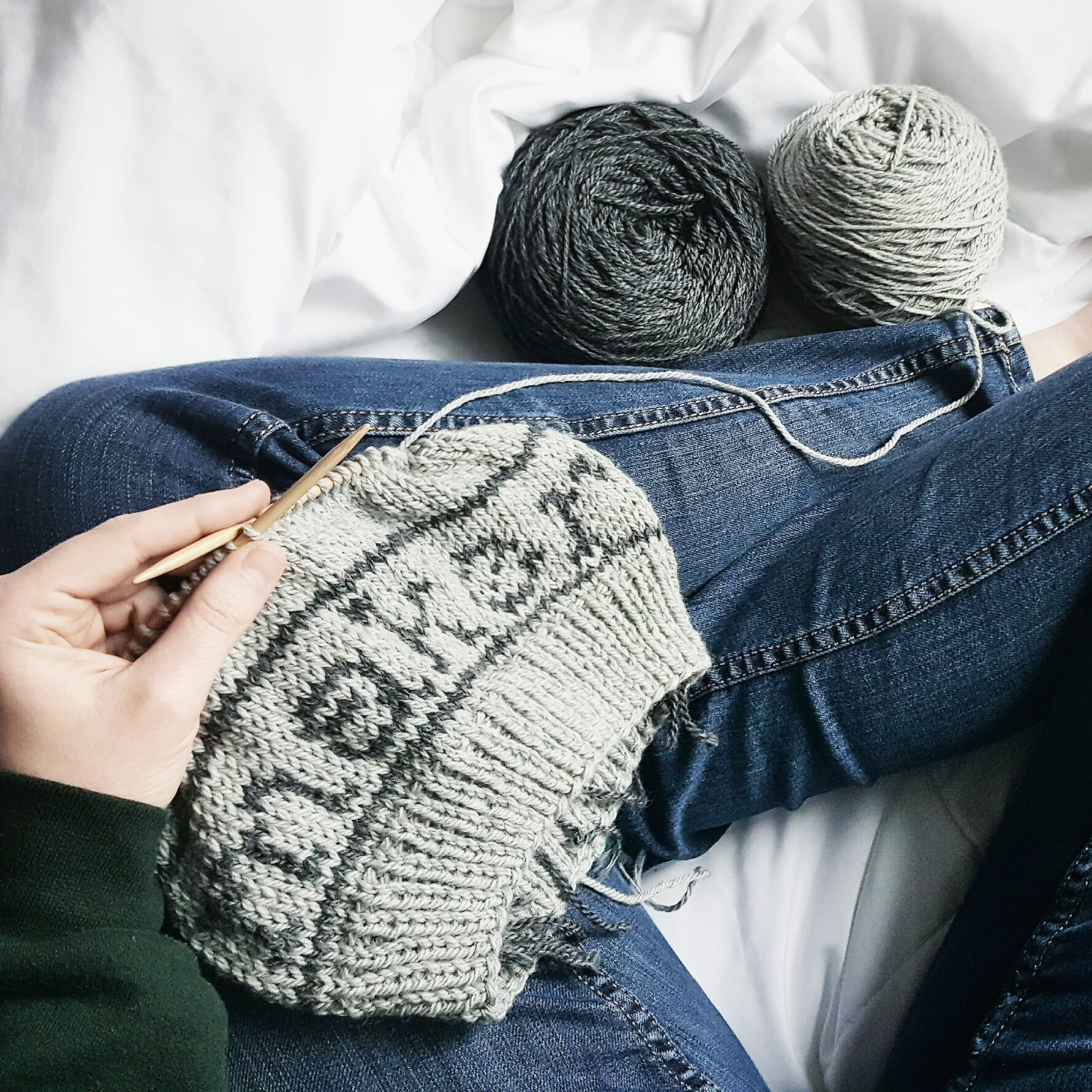 Hey guys, Lindsey from The Chesapeake Needle here! I'm so excited to share some insight about different types of fiber arts with you all today.
As a yarn-lover who often finds herself making on the go, one of the questions I get asked  the most when I'm crocheting in public is "Wow, you can knit?" In the same way, almost every time I knit away from home, someone comes up to ask "What are you crocheting?" While it may seem obvious to those of us who actually use both of these skills, many people haven't the slightest clue what could be different between knitting and crochet. I'm hoping to give you guys some helpful information so that the next time someone asks you "Aren't knitting and crochet the same thing?", you'll know exactly how to answer them!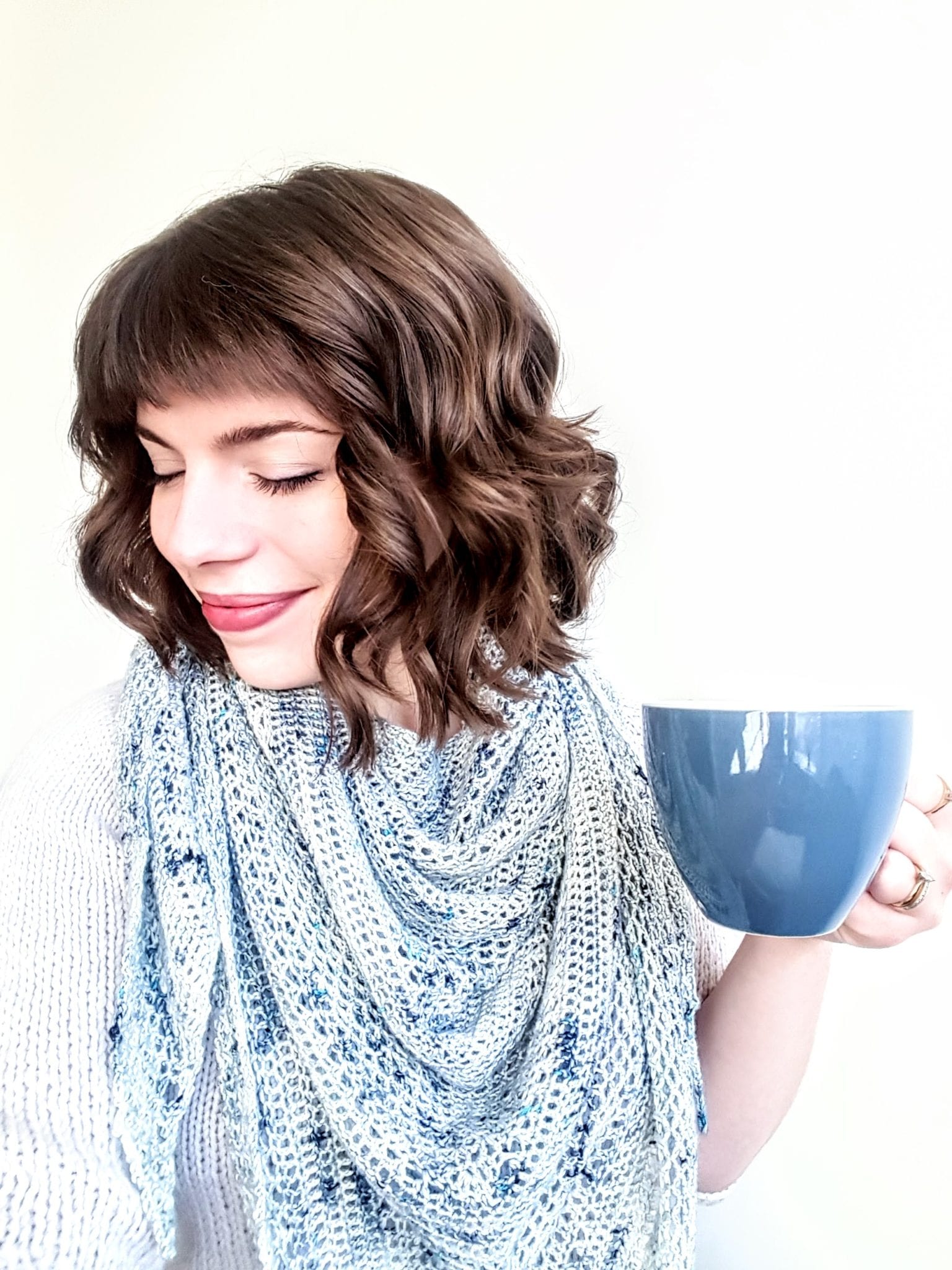 1. Different Tools
The most striking difference between knitting and crochet is the tools you use for each craft. Knitting is performed by holding your stitches on a needle and working the yarn through them with the other needle, thus transferring the stitches from one needle to the other as you complete rows. Your work will stay on at least one needle until you bind off the stitches, thus preventing them from becoming unraveled. There are many different types, styles, and sizes of knitting needles: straight needles, circular needles, double-pointed needles, cable needles, metal needles, bamboo needles. . . the list goes on and on!
However, crocheting is done with the use of a crochet hook. Multiple stitches are almost never kept on the hook at the same time, with Tunisian crochet being an exception to this rule. Because each stitch is worked completely and closed off before moving to the next stitch, crochet projects are a bit more difficult to unravel (Yay!)! Finally, while there is some variety among crochet hooks, particularly with length, quality, and material, the basic shape stays the same for most, if not all, applications.

PATTERNS I LOVE (& you should too)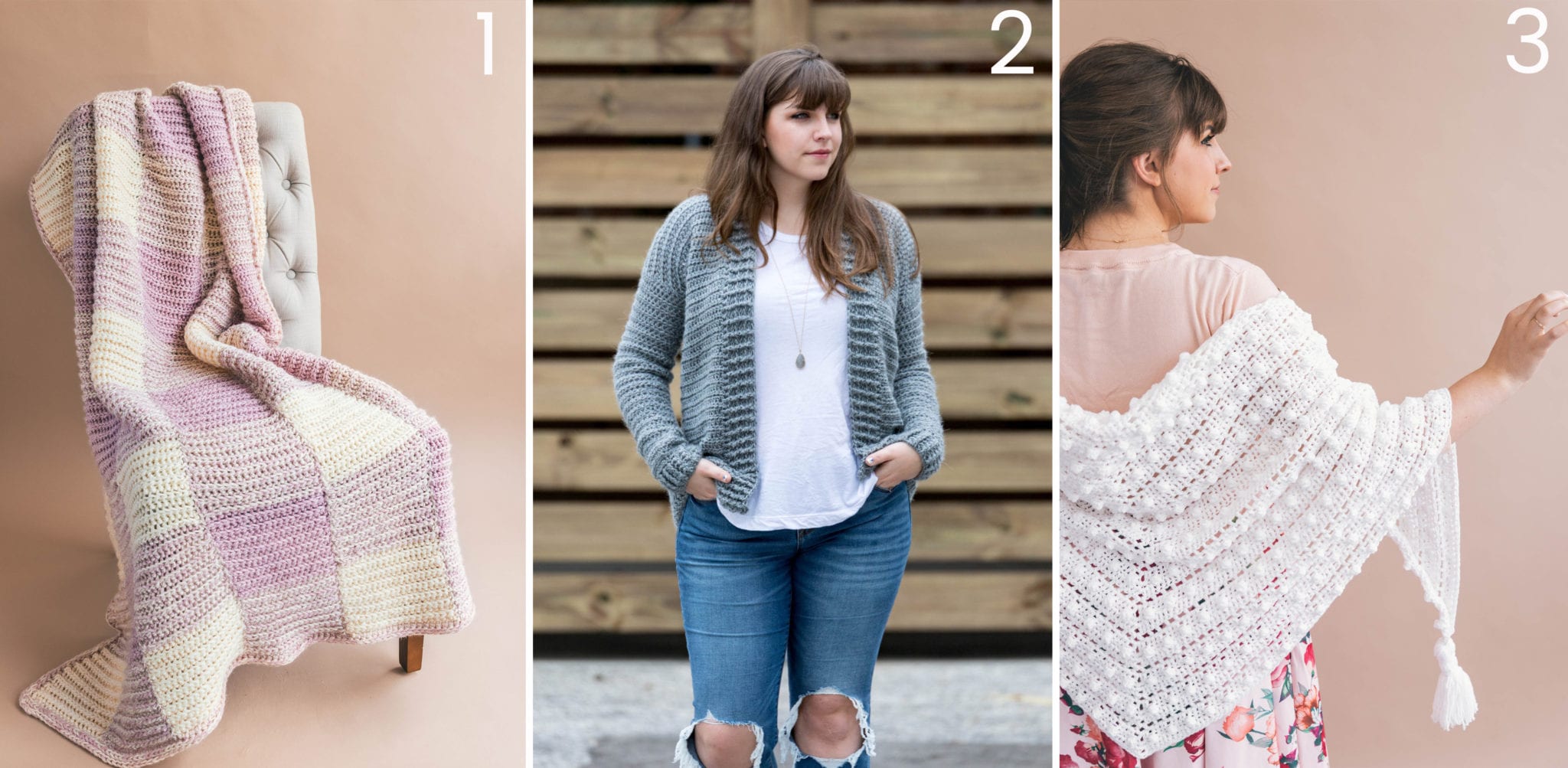 1. Crochet Homemaker Gingham Throw / 2. Crochet Everyday Cardigan / 3. Crochet Le Nuage Wrap/Triangle Scarf
2. Different Fabric
While both knitting and crochet employ yarn to create some sort of fabric, the texture of this fabric can vary widely between the two crafts. Knit material tends to be more lightweight, have a stretchier drape, and use less yarn than crochet fabric. Because of this, many people prefer the sleeker appearance of knitting to that of crochet. However, crochet fabric, though sturdy, tends to have a more intricate style than knitted fabric. This means that even the most basic stitches are texture heaven! Some makers debate on which technique takes more time to do, but from my experience that varies from person to person. For me, knitting is much quicker than crochet, just because I tend to spend more time knitting!
3. Different Applications
Finally, because of the major differences in the fabric created by knitting versus that of crochet, you tend to see the two crafts used in different applications. As previously discussed, knit fabric tends to be lighter and more "flowy" than crochet fabric, so it is typically used for more accessories and garments, while I've noticed that the firmer, more yarn-consuming crochet material is more often used for amigurumi figures and home decor. Of course, I don't mean to imply that knitting isn't often used for pillows and blankets, or that crochet is unsuitable for cozy wearables! So many amazing designers, like our good friend Sewrella, have made beautiful, cleverly designed knitting and crochet patterns of ALL types. What a time to be a maker!

To sum up, there are quite a few differences between knitting and crochet projects! Both are made with unique tools and create completely different fabrics that are sometimes used for strategically chosen types of projects. However, the good news is that at the end of the day, whether you know how to knit, crochet, or both, you have the amazing power to turn a ball of string into literally anything with your own two hands. 🙂
I really hope you enjoyed this article! If you have any questions, feel free to contact me by email anytime at
[email protected]
. I run a knitting / crochet blog called 
The Chesapeake Needle
, that I update weekly with free patterns, fun photo tutorials, and more! You can also follow me on Instagram 
@thechesapeakeneedle
. Make sure to 
sign up for my email list
 so you don't miss out on any of the awesome things I have planned for this year!! Hope to see you there!
Love, Lindsey


Earning a Living with my Handmade Home
If you love crocheting and knitting, you should think about starting a blog! I'll help you get started to turn your hobby into a money-making career with my free "Start a Blog" guide.
Or you can check out my latest income report to see how this blog earned over $10,000 last month!