The latest free tutorial here on the blog – Crochet Thermal Stitch!
Read below about the stitch details and the yarn I use to practice stitches or scroll on down for the free video tutorial.
Stitch Details
The thermal stitch is one of the thickest stitches I've come across – so much so that it looks woven! A variation on a simple single crochet, I still can't believe how basic and mindless this stitch is to work – and with such stunning results.
I love using this stitch for my Double Thick Potholder pattern (find it by clicking here) but you could also get creative and use it for blankets, scarves, or other projects that need a little extra thickness.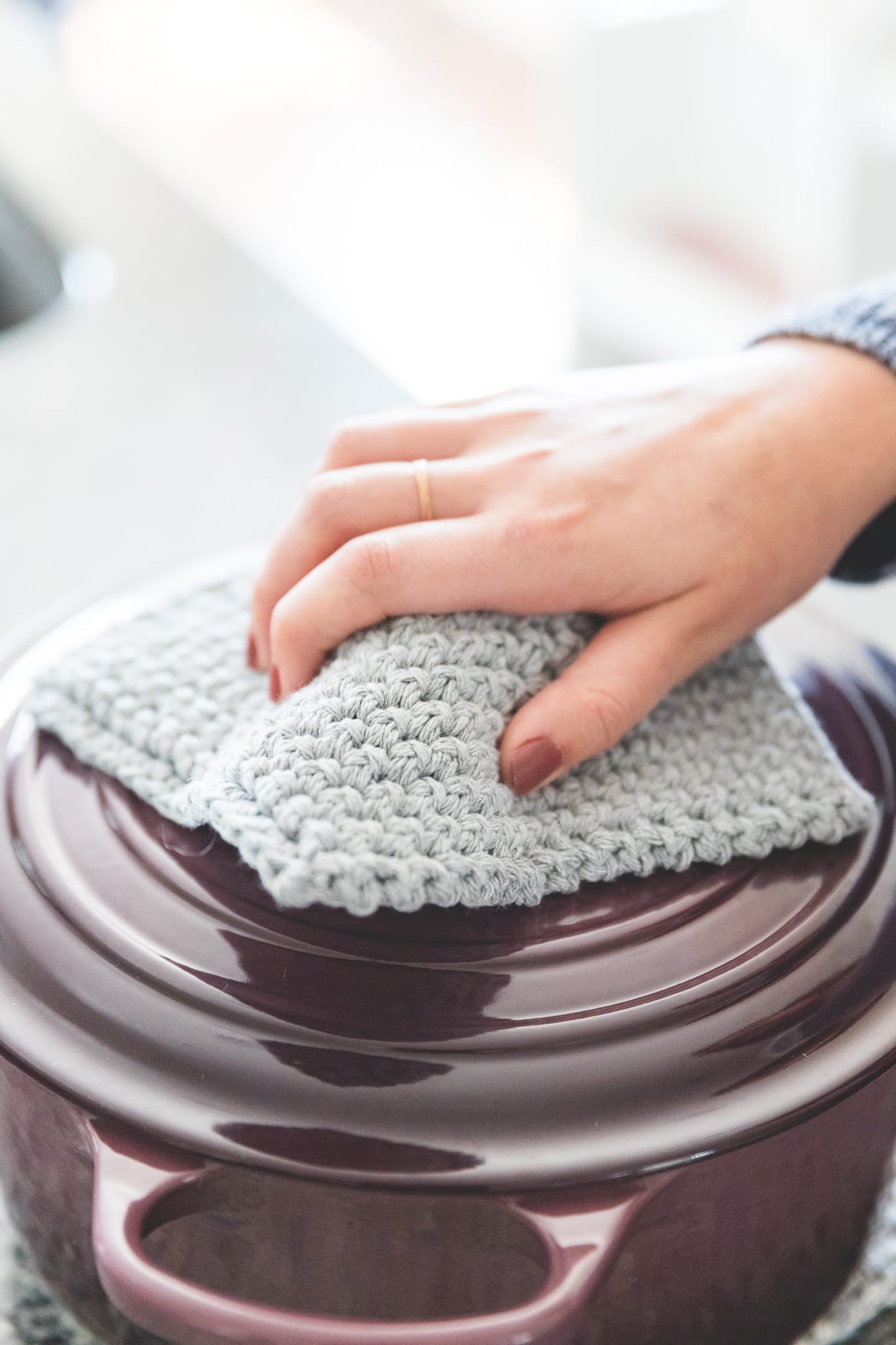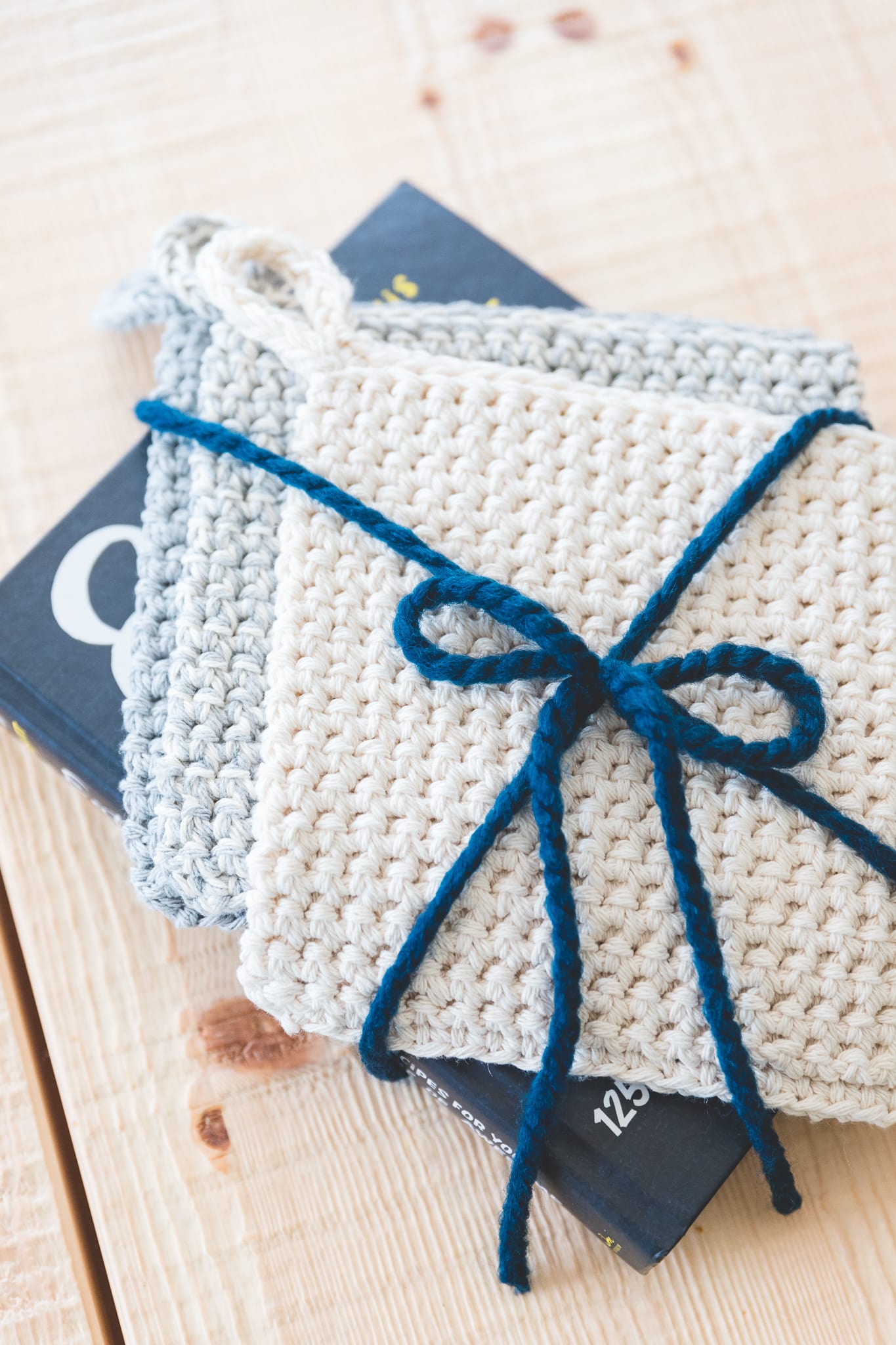 The Yarn
I love practicing new stitches (and if you're here reading this, I bet you do too!) but not just any yarn is great for trying out a new technique.
My secret to successful swatch practice? Using super bulky yarn! I always use Lion Brand Wool Ease Thick and Quick for stitch practice for a few reasons.
The category 6 super bulky yarn creates super bulky stitches – it's easier to visualize how the stitch behaves and where I need to place my hook when I'm a little outside my comfort zone.
This yarn is very accessible. If you don't already have some in your stash, it's sold at almost every yarn store that sells Lion Brand yarn. I often find it on sale too!
It has great stitch definition. It's harder to get familiar with a new stitch when you use yarn that's super fuzzy or has too much texture to it. This one is perfect.
So grab your Wool Ease Thick and Quick yarn and settle in with the video tutorial to learn to crochet the thermal stitch.
Note: In this video I'm using the gorgeous color Succulent.


OTHER EASY FREE CROCHET PATTERNS YOU MIGHT LOVE