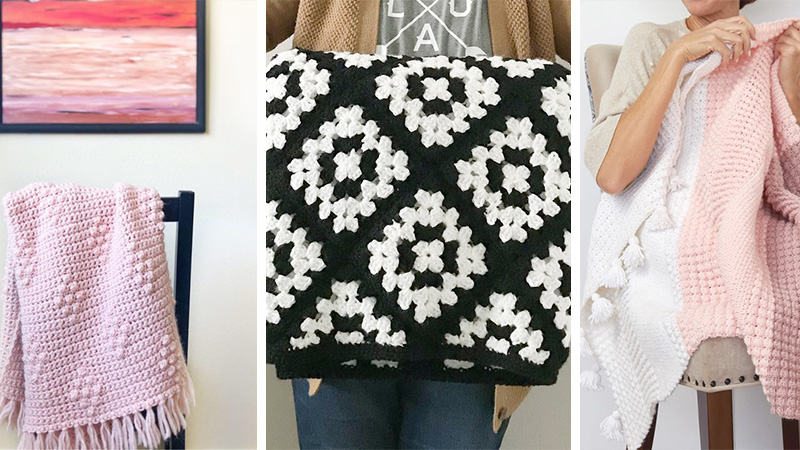 Finding the right yarn substitute is not always easy. It can be especially frustrating when you find a yarn you love but it doesn't turn out the way you want or it's not the right fit for the pattern. So I'm here to help you navigate your way down the yarn aisle, and discover your match-made-in-heaven yarn!
Of course matching fiber content and yardage (I'm anti-math, who's with me??) are ideal when substituting yarn. But what's more important is matching weight. Some weights have a broad spectrum, leaving a lot of room for variety. It can be even trickier to manage as a beginner, so here's the ultimate guide to understanding yarn weights. This is also where gauge swatching comes in handy! (If you're not familiar with gauge swatching, watch this handy video tutorial here.)
Scroll down to read about some really simple and helpful suggestions for the perfect substitute yarn for blankets!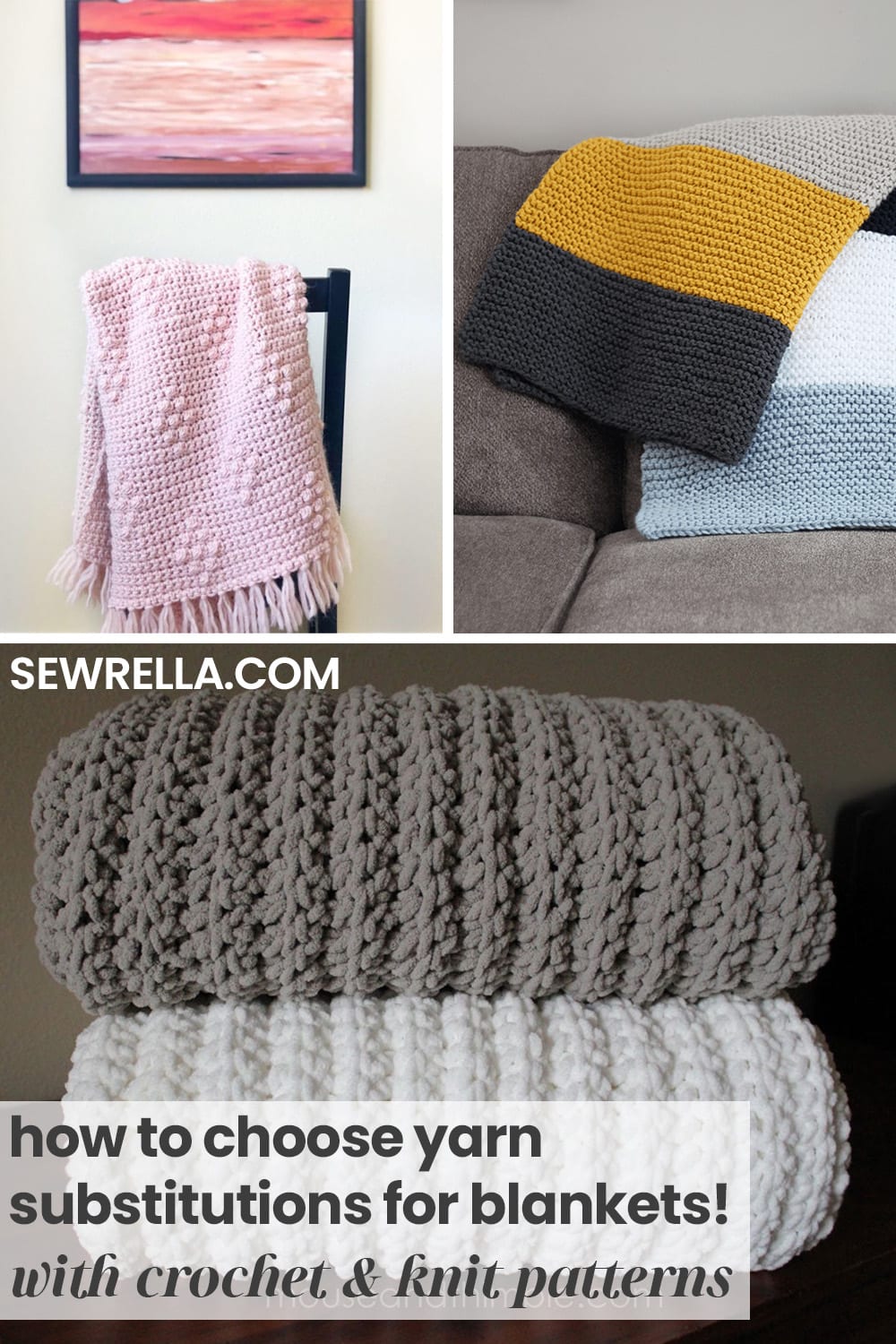 PATTERNS
Click the titles to find the patterns from fellow bloggers featured below. If you're looking for some amazing tools & materials, shop my recommendations here!

OTHER FREE HOME DECOR CROCHET PATTERNS YOU MIGHT LOVE