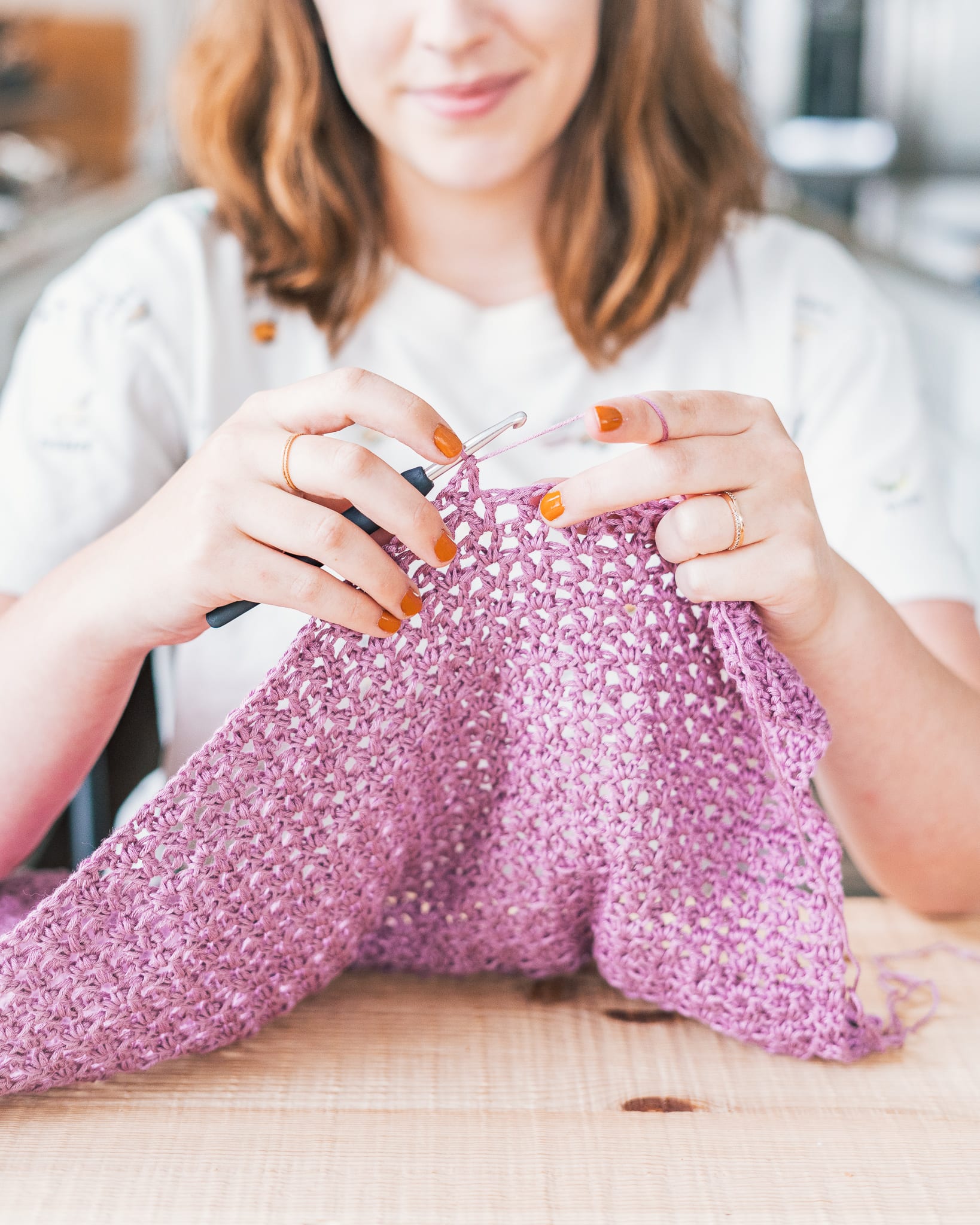 When I first started my blog, it was all crochet all the time. And while yarn is still my first and true love, there are a lot of things I consider my hobbies now and I love sharing them with you over on Instagram!
Over there I share everything from chocolate cake recipes to updates on my garden so I had an idea:
A weekly series with a short link roundup of all the things I've been enjoying that week.
These posts will be short and sweet – think a Buzzfeed list but with us crafters/moms/old souls in mind!
The Best Things on the Internet This Week
This smoothie that tastes like dessert has been awesome – even parker likes it!!
The video that taught me how to propagate my mint plants – and I've even done it successfully!
I got this yarn in the mail this week in the color Mahogany Rose and I love it so much.
I updated my online course with a module on April's data on here on the blog – join the course here to gain access!
These hidden pictures sticker puzzles have kept parker busy this week and I love that he has to slowwww down to do them.
Here's the new show I watched in less than a week – it was so good, just for adult eyes only!
I ordered this beach hat because someday I will go back to the beach and I can't wait!
Stocked up on my FAVORITE baking ingredient ever, this vanilla bean paste. It's good in everything, and it's worth the money because it lasts a long time, I promise.
See ya back here next week!