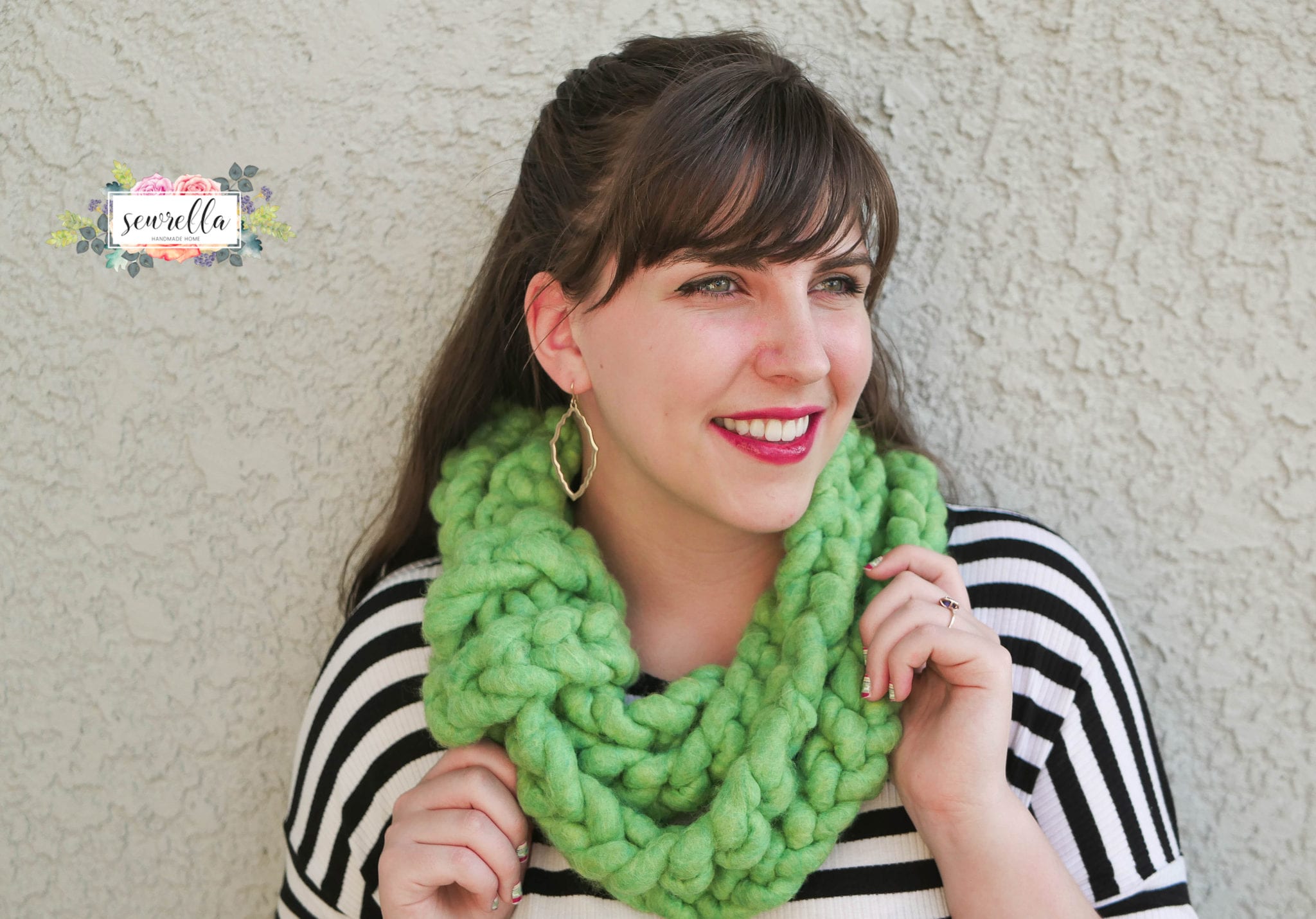 Have you ever sat down to start a project and walked away with a finished item 15 minutes later?
No?
After you make this cowl, your answer will be yes!
I've timed myself making this cowl and it took me 15 minutes. Unbelievable!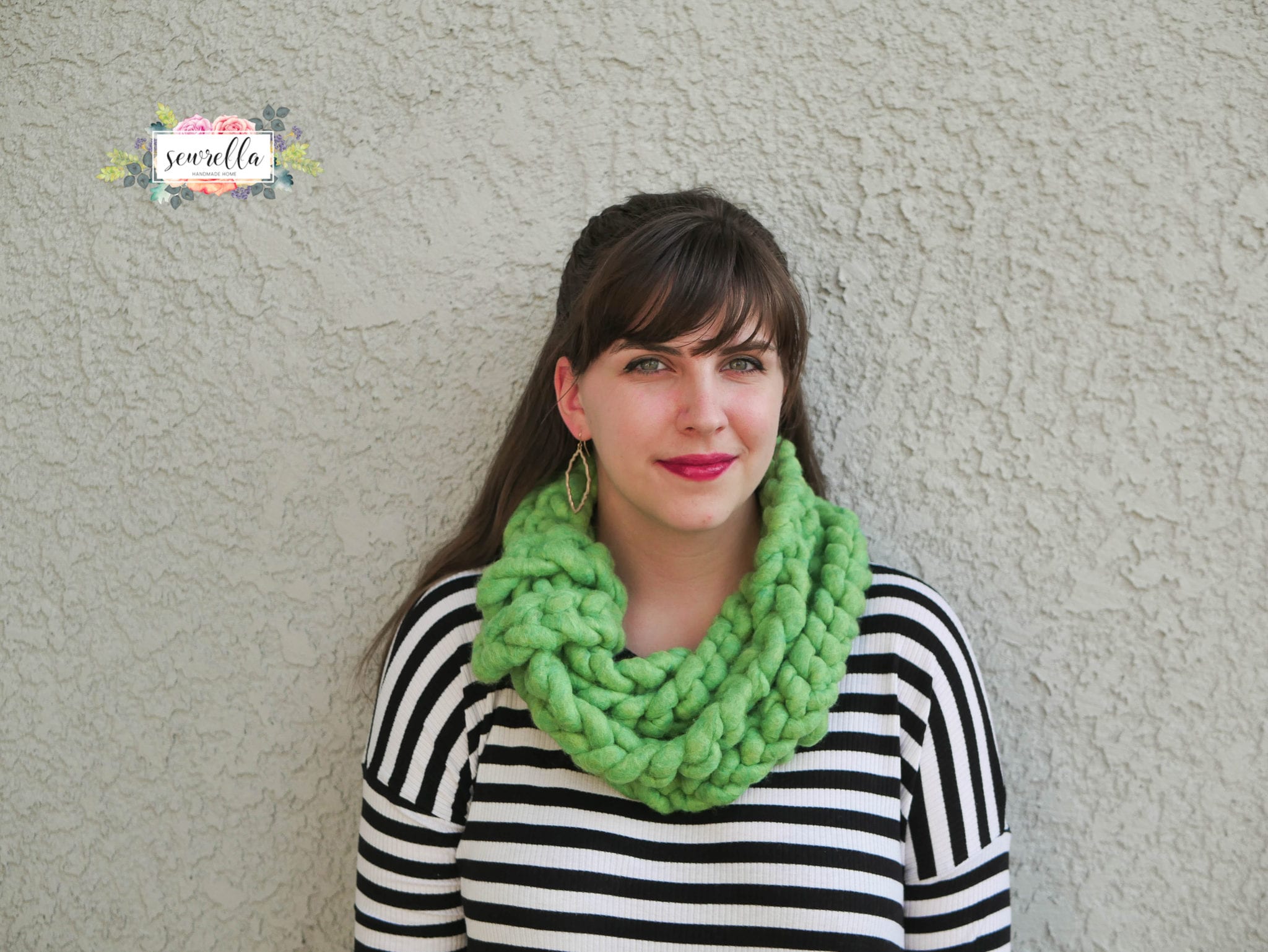 I'm calling this the Wow Cowl not only because of its impressive look with minimal effort but because I'm using the brand new Lion Brand Yarn called WOW!
You can find it on their website by CLICKING HERE and you won't be sorry you did. This yarn is the most luxurious, fluffy, squishy yarn I've ever worked with and will make for the most warm cowl around in vivid colors & beautiful neutrals.
And don't let the price of this marshmallow yarn throw you – you only need one skein to make this cowl!
And let me tell ya: you may want to order more than one skein because everyone you know will want one of these. Honest.
The colors I chose (and it's seriously hard to choose, guys) were called non-dairy creamer and avocado toast.
Which is amazing because avocado toast is my absolute favorite food. So yup, this yarn just got more perfect.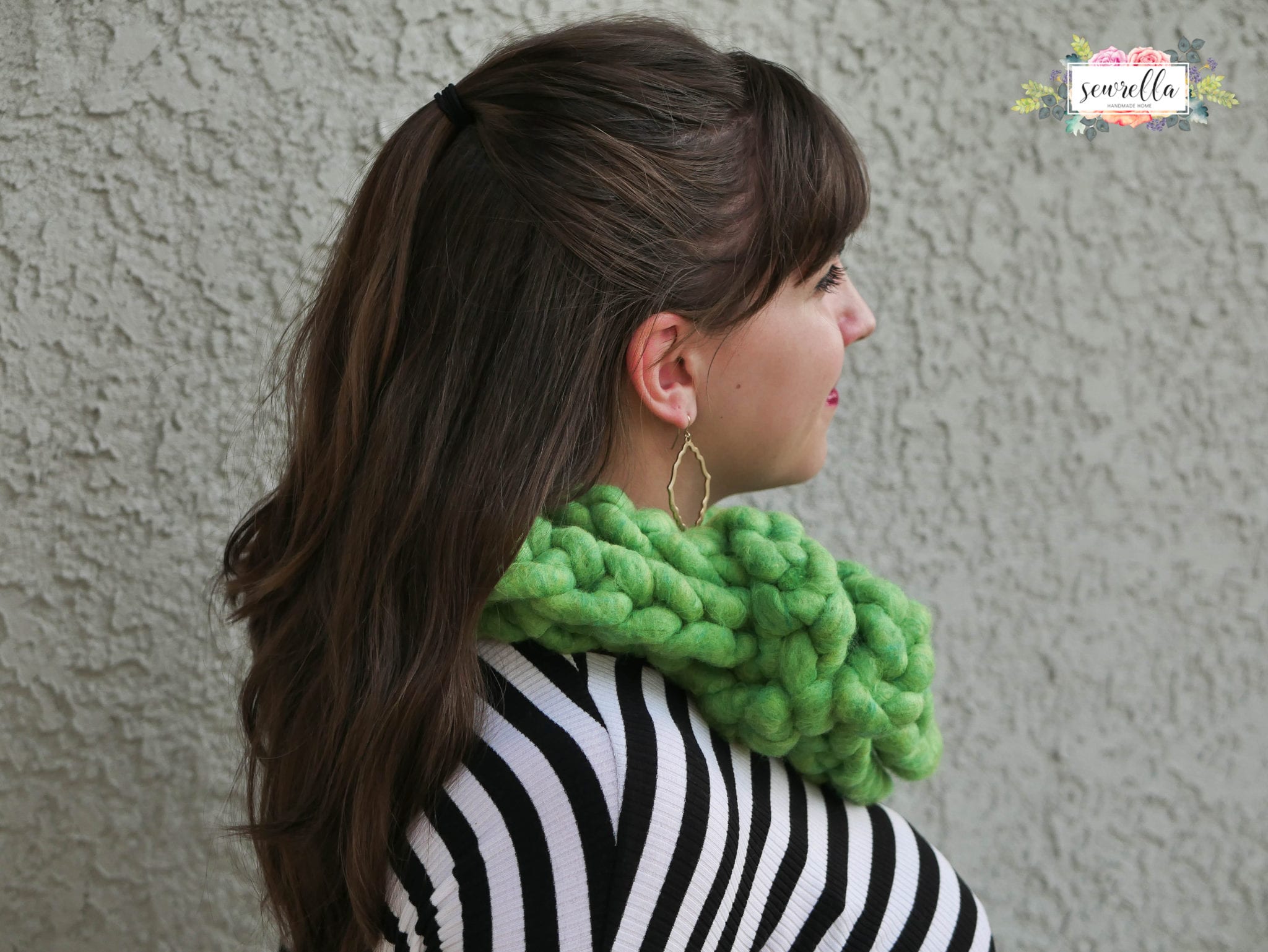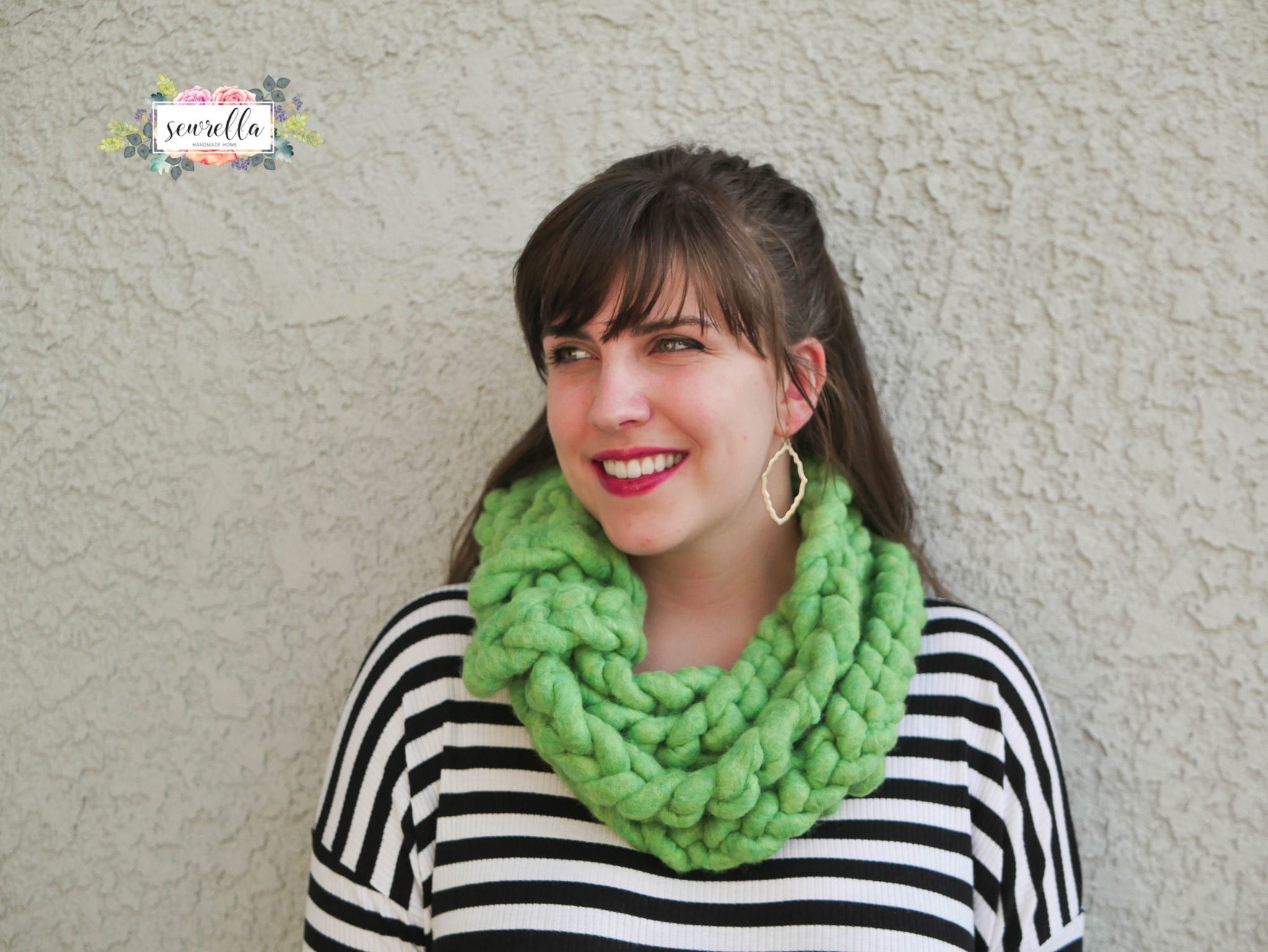 For any experienced crocheter, you have one of these done in moments – but my favorite part of this design?
It's the absolute PERFECT project for the brand new crocheter. It just might take you more like 30 minutes to finish.
Oh the time-sucking agony.
It uses one stitch – the chain stitch – the most basic crochet stitch there is. It's the first thing you learn in any introductory crochet class.
And I'm CONFIDENT that anyone can make this cowl – even if they've never picked up a hook.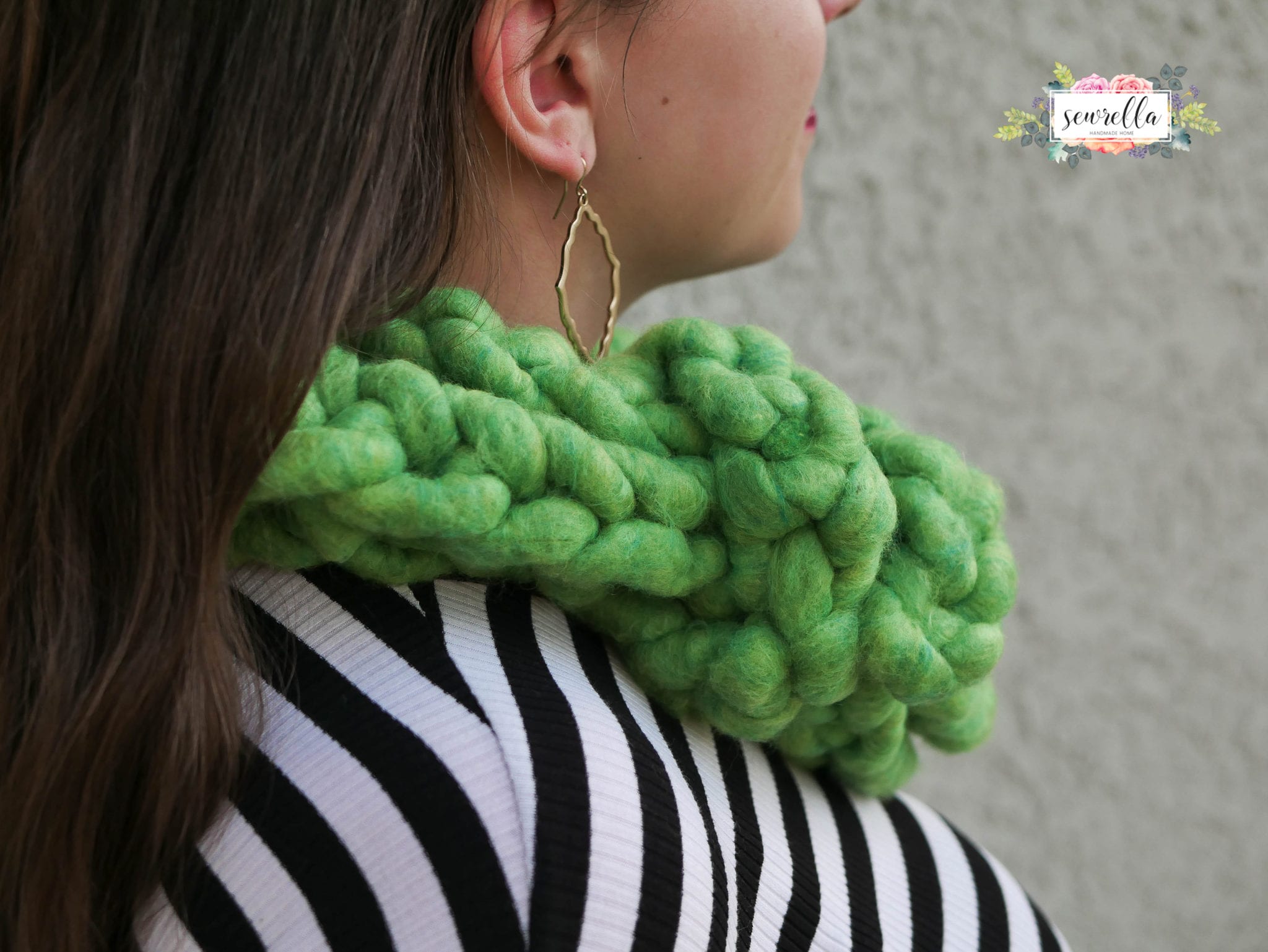 Because another amazing part of this pattern? The crochet hook is optional.
Let me say that again.
THE HOOK IS OPTIONAL.
Amazing. Purely amazing. Watch the video to find out how I did it.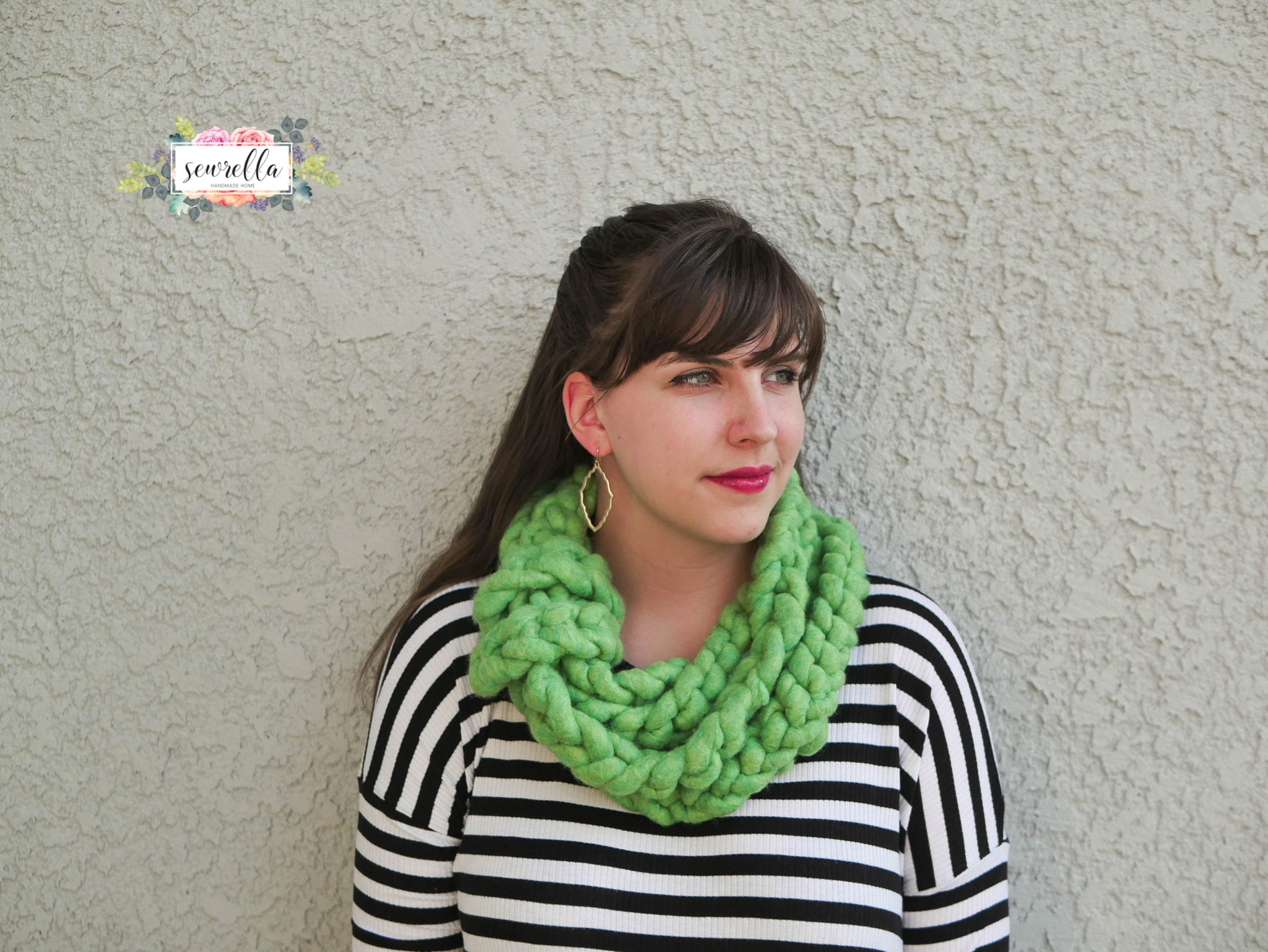 So if you're brand new to crochet – go ahead and follow along with the video below and work up your first scarf in well under an hour.
And if you're a seasoned crocheter – go ahead and follow along with the video or written pattern below and make a ton of these cowls.
PATTERN
Materials:
-Lion Brand WOW! Yarn (1 skein)
-Size 25mm crochet hook (optional)
Make a slip knot, use hook or finger to Ch as many needed until you have a chain about 130 inches long, finish off yarn.
You should have about 3-4 yards of yarn left.
Wrap this long chain around your neck four times. The ends should meet.
Tie the two ends of the chain together in a knot. Weave ends.
Make a slip knot with your remaining yarn, use hook or finger to Ch through the rest of the remaining yarn, finish off.
Wrap the short chain around your loop of four chains twice to secure in place.
Tie the two ends of this shorter securing chain together in a knot. Weave ends.
Enjoy your new cowl!
Don't forget to PIN this pattern to your Pinterest boards!
What has been your favorite quick crochet project? Comment below!