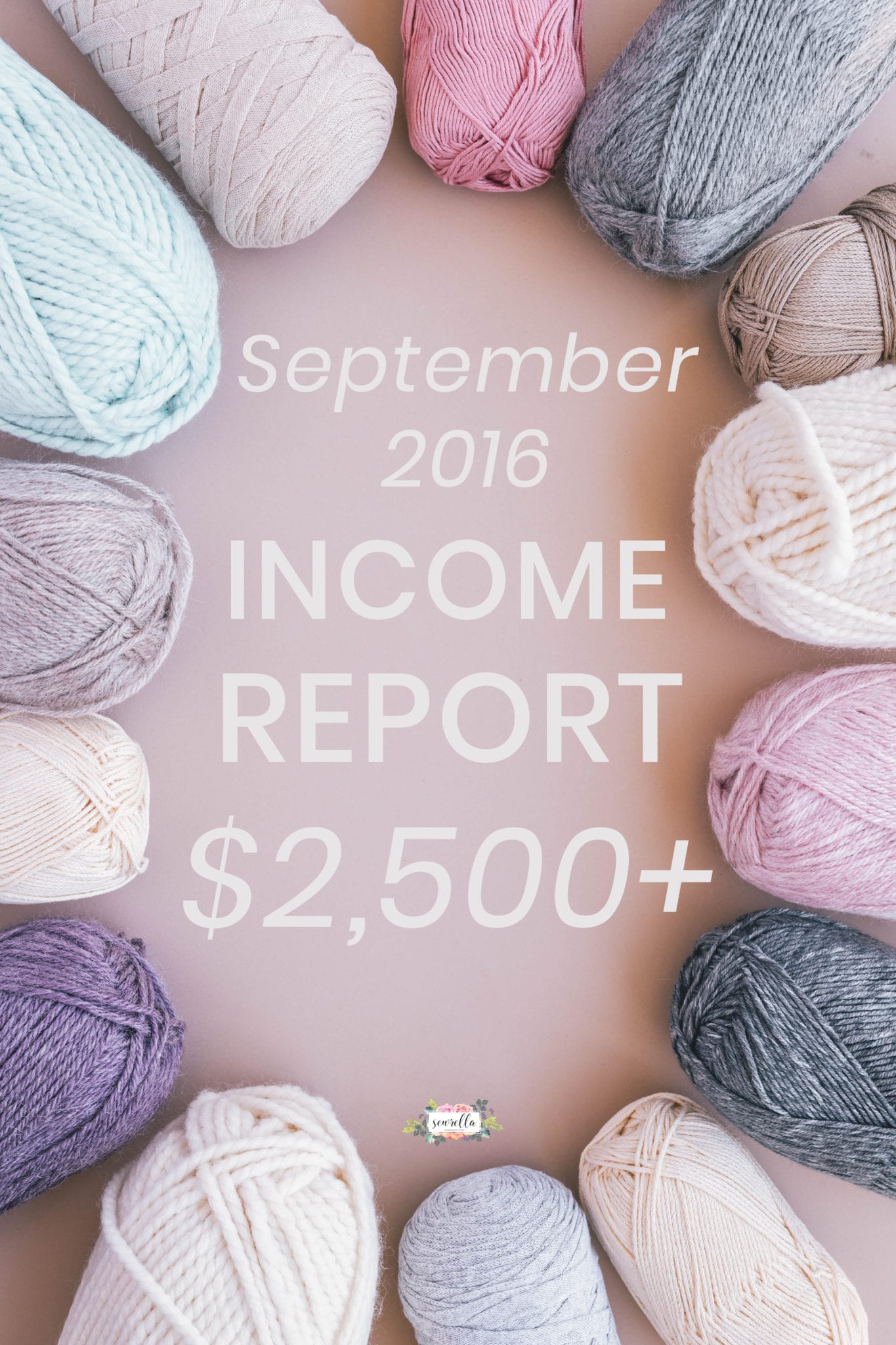 Hey there everyone!
As some of you may know I started this little bloggy right at the beginning of the year (2016) with yarn in hand, creativity abounding, and no expectations.
It's been 9 months since then and BOY have things changed.
Below is a breakdown of my current traffic and income here on the blog, and some factors that led me here.
Now, you may be asking yourself "Why on EARTH would she put her income and numbers out there for all the world to see? Isn't that part of the secret sauce?"
Nope! I started this blog a short while ago and have found great success (considering how long I've been working on it).
I want to encourage others to blog too!
In the crochet niche of the internet, I've found one thing to be true – lots of people crochet, but not very many are publishing new patterns and putting out content.
There is a very small group of crochet bloggers out there (spend any time on Pinterest and you'll quickly name several) dominating the market.
And this job is not hard to do!
Let me repeat that. THIS JOB IS NOT HARD TO DO.
It took me about half an hour to set up my blog initially and although I've made many adjustments along the way, my blog has been earning me good money with a really basic setup.
Now what do I mean by "good money"?
September Income
Google Adsense: $910.18
Sponsored Content: $1,325
Amazon Associates: $39.73
Infolinks: $71.40
Etsy Pattern Sales: $294.60
September Expenses
MadMimi: $27
Adobe Creative Cloud: $9.99
Etsy Seller Fees: $38.85
Supplies for blog posts: $50
PROFIT = $2,515.07
*Keep in mind that not all of this money is mine forever. I am the sole proprietor of my business and will pay taxes, am responsible for my own health insurance, and other expenses that a traditional job would supply. That's still a lot of dough for playing with yarn though!


September Traffic


Some screenshots from google analytics:
Pageviews for the month of September

Top ten traffic sources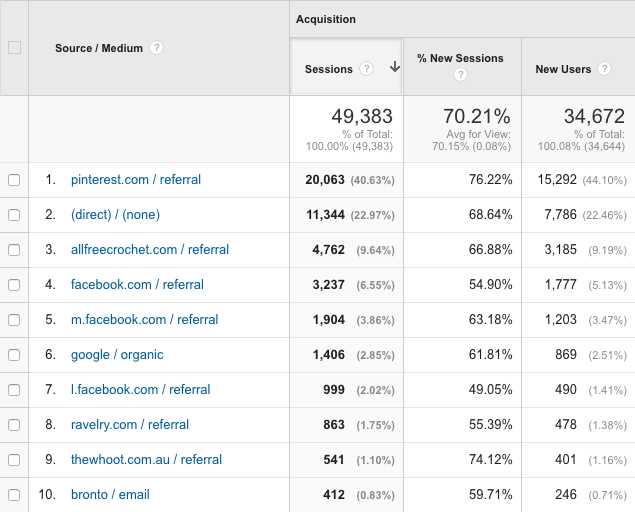 Moving forward I plan to expand my avenues of income by:
Working with more affiliate programs (I'm taking a course now on affiliate marketing for bloggers that I'll be telling you all about soon!)
Continuing to write sponsored blog posts and am always taking new jobs with brands
Move my ad network from Google to a new network
Work on becoming a consultant for new bloggers & sharing my knowledge!
Yep, you read that last bullet right!I'll be putting together a guide all about how to start your very own Crochet/DIY/Craft Blog very soon — what do ya think? Leave me a comment below!
Wanna learn exactly how I made thousands blogging?
No, I'd rather keep working that dead end job
Yes, give me all the tips and get me blogging too!