Hey everybody!
I wanted to tell you all about a super cool crochet project that is easy to make and produces stunning results.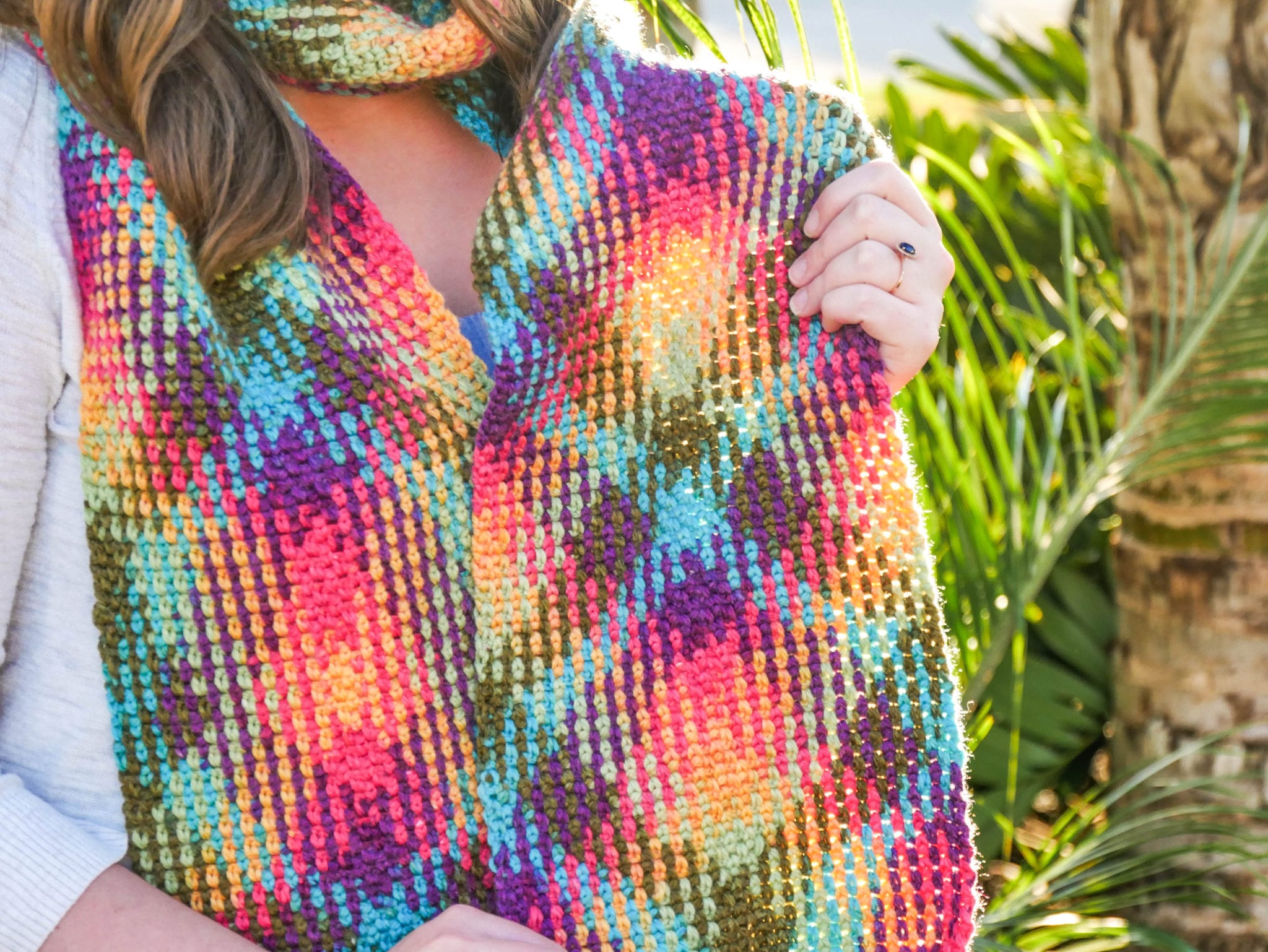 It's called planned color pooling and its pure magic!
CLICK HERE to see my in-depth video tutorial on planned color pooling with Lion Brand Yarn!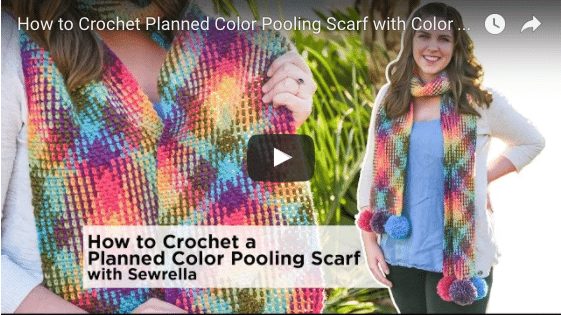 This technique utilizes some simple stitches to manipulate variegated yarn into a plaid or argyle pattern.
Did you think variegated yarn was just a bunch of random colors put together in a ball with no rhyme or reason? I did too!
Nope – variegated yarn has limitless possibilities within it. Perhaps the most stunning and eye-catching way to use variegated yarn is by working with a planned color pooling technique!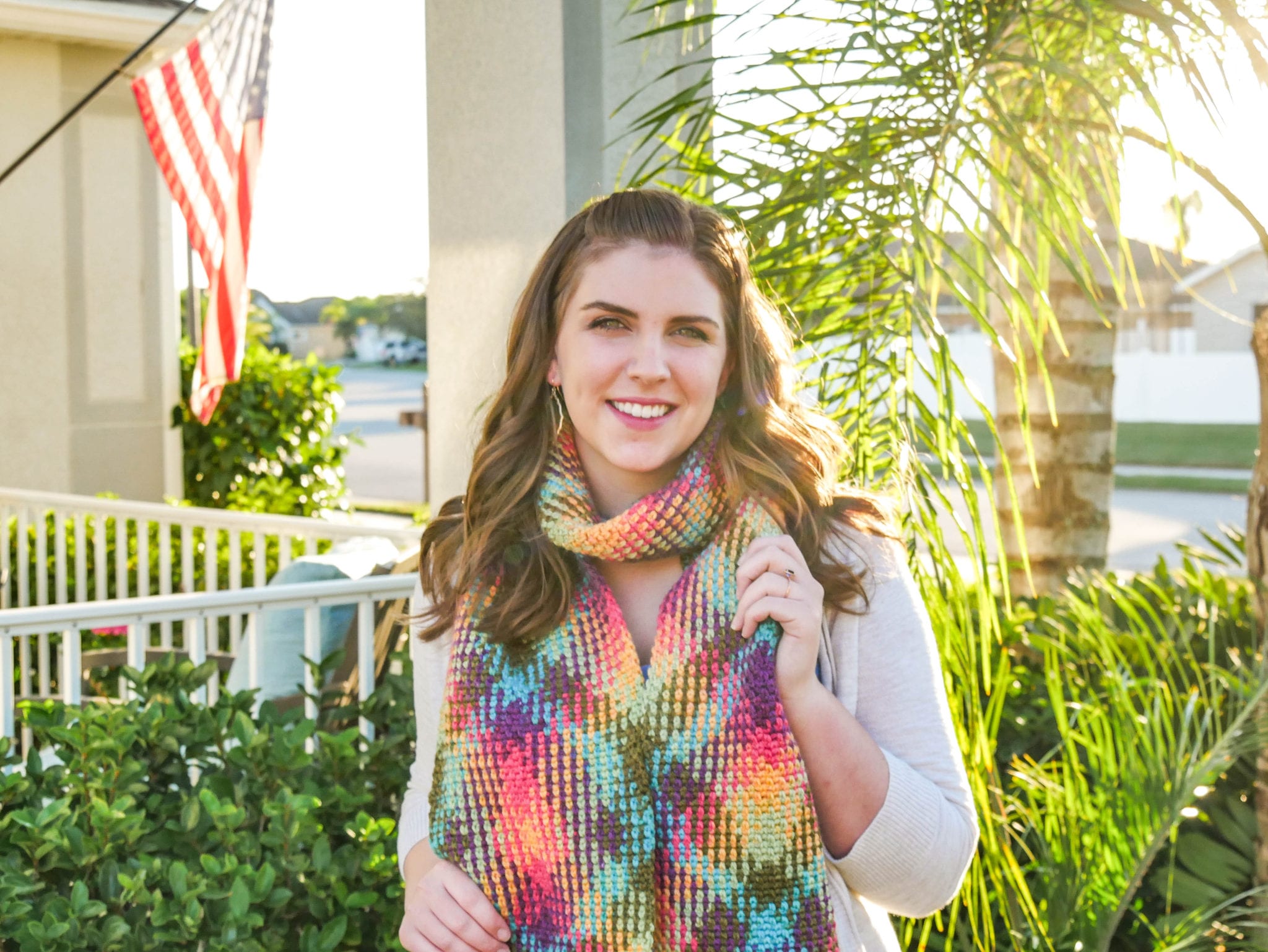 All you need to know for this project is:
how to choose the right variegated yarn
how to chain stitch and single crochet
That's it!
I used some Lion Brand Yarn Color Waves in the color way Playground. I also tried out the color way Rainbow which worked too!
This yarn was such a joy to work with – soft and pretty with bright punches of color.
The beauty of planned color pooling is that you get all kinds of beautiful color with stunning pattern – and NO COLOR CHANGES.
That's right, no ends to weave in!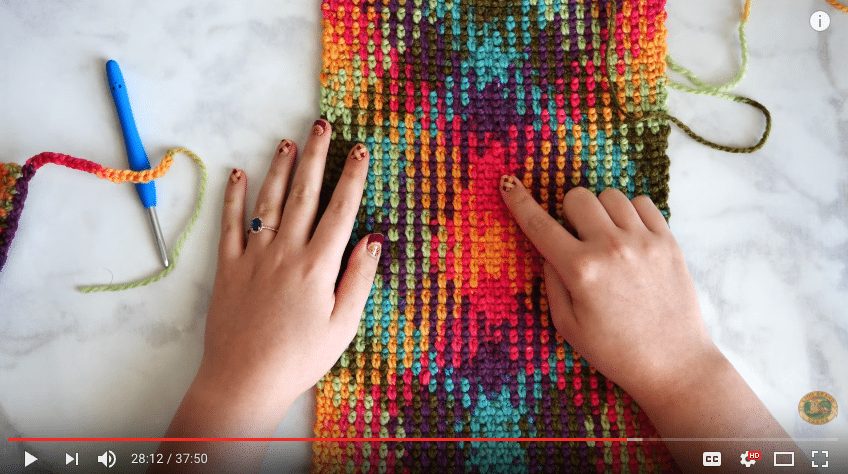 With planned color pooling, you need a variegated yarn with pretty even color changes, color combinations that repeat, and color lengths about 10-12 in. each. You have some wiggle room with these rules, but for the most part you gotta stick to 'em!
Planned color pooling is as easy as Ch 1, Sc, repeat if you follow my guidelines in the video above!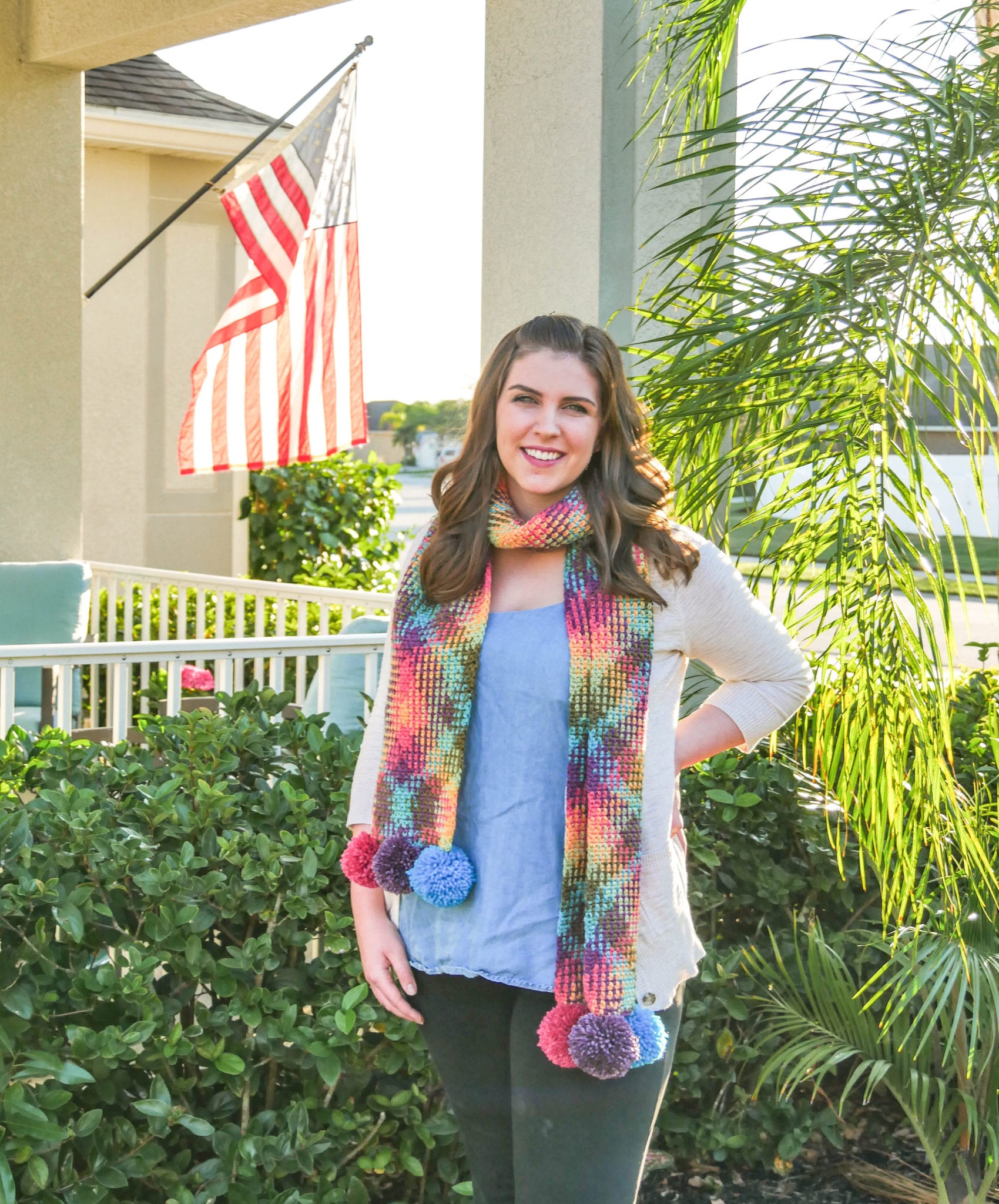 This viral crochet technique has gotten popular for being quite confusing and finicky.
You'll find people talking about certain chain lengths to start with (a magic number, as it were) corresponding to a certain yarn. And it often takes several tries to get your planned color pooling to "work."
I call bologna!
My technique doesn't use any of those confusing numbers – just a simple method that will get you making argyle scarves all the day long. And on your first try to boot!
Just watch my video LINKED HERE on the Lion Brand Blog and you'll be color pooling all the things.
Bonus: in my video I go over my secret yarn pooling trick to get perfect lines every time – be sure to stay tuned for the whole video!

These are perfect quick holiday gifts, and are huge crowd pleasers at craft fairs too!
Or just make one for yourself, because you deserve it. Treat yo'self.
Don't forget to PIN this project to your Pinterest boards!
What will you make using this technique?