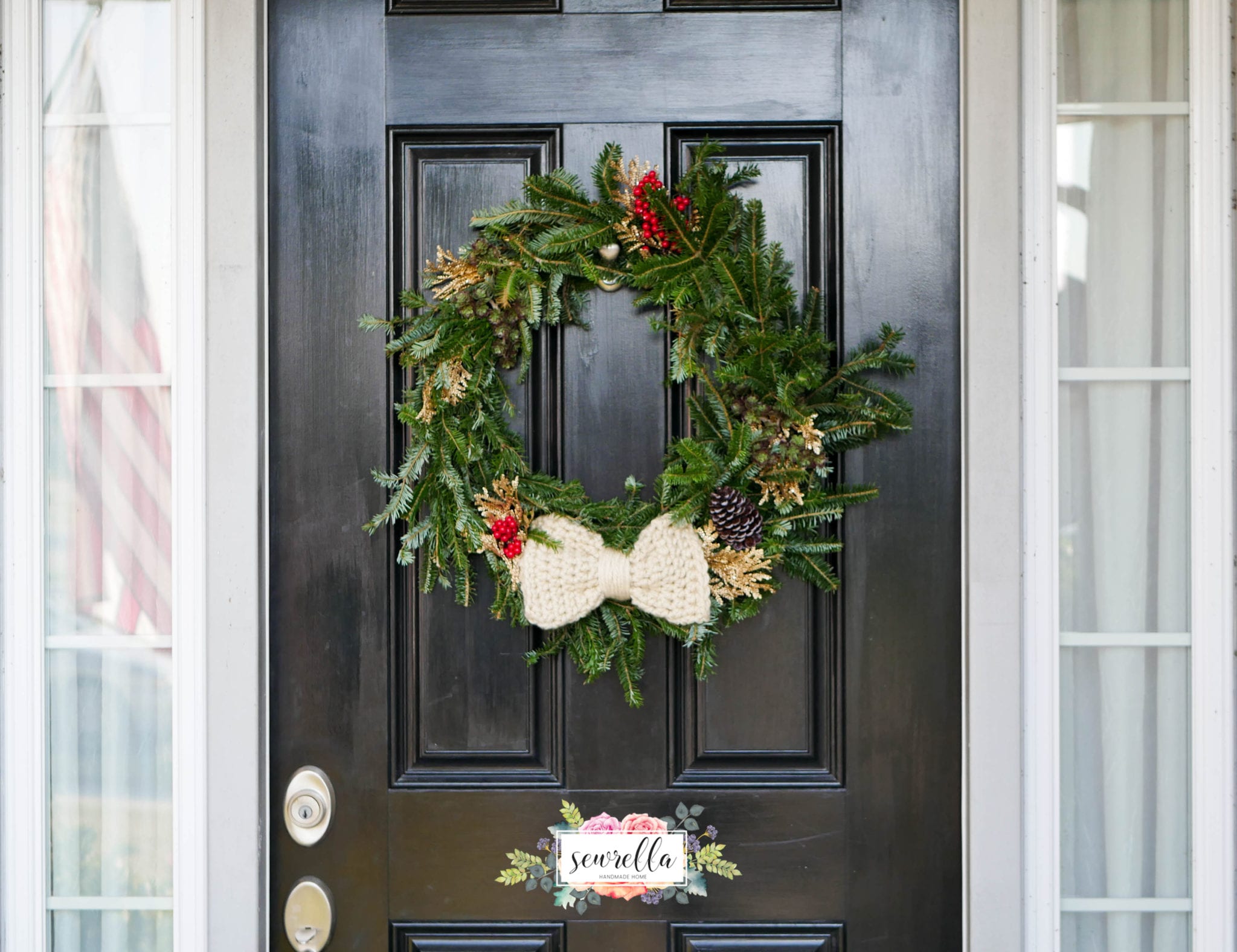 Hi all!
This holiday season, I wanted a fresh wreath on my door.
No, not a wreath fresh from the store. But one made of real Balsam stems!
All of the fresh trees I could find were REALLY expensive. Like you could almost buy a whole tree for that price.
So my friend Claudia and I found a wreath making class at our local hipster spot – yes!
$90 admission fee for a basic wreath? – no!
You see, I don't want to pay $90. I want to pay $20. For a fully decorated wreath, to my liking.
And to top it off, I ENJOY making things! (could you tell??)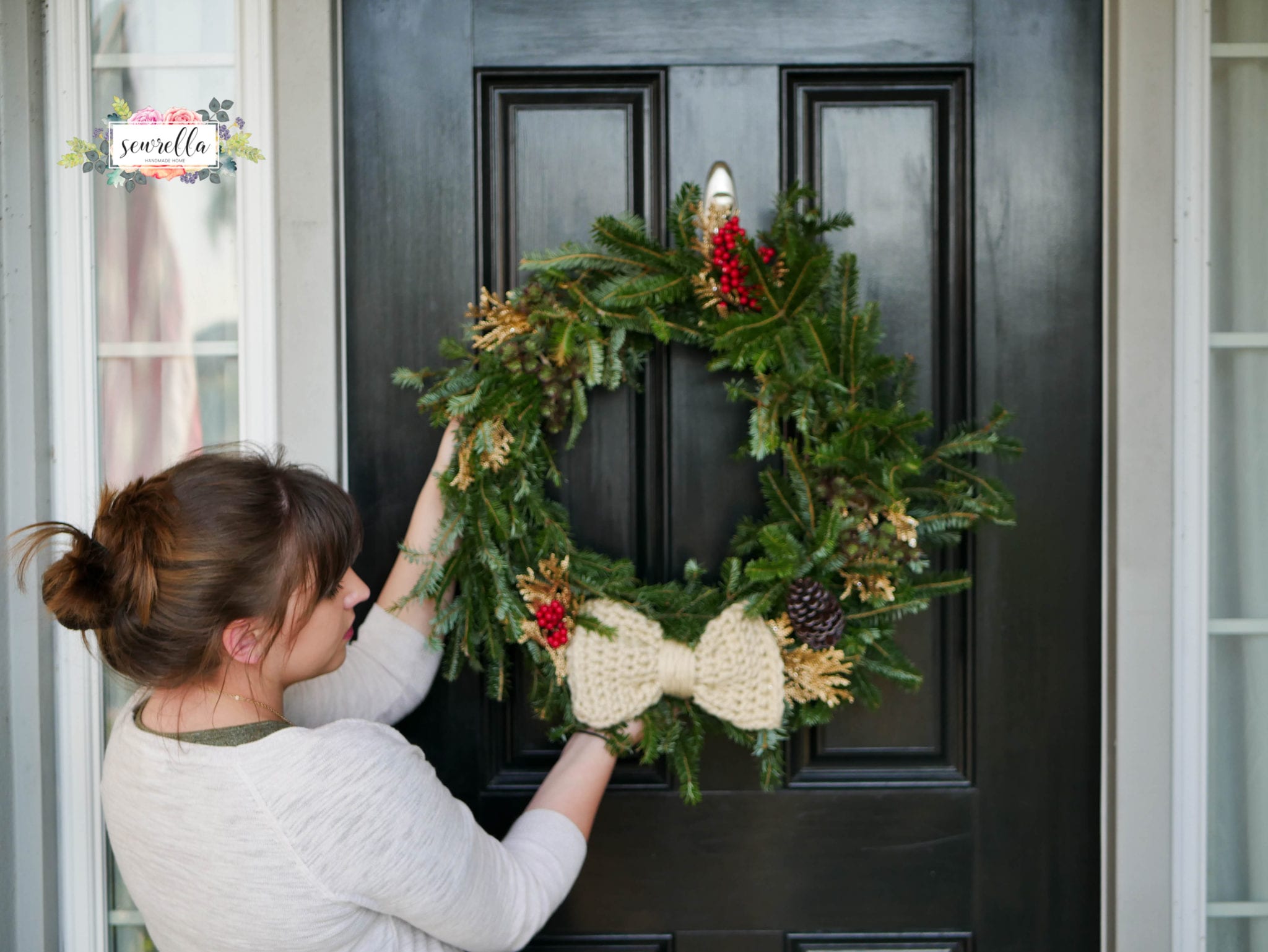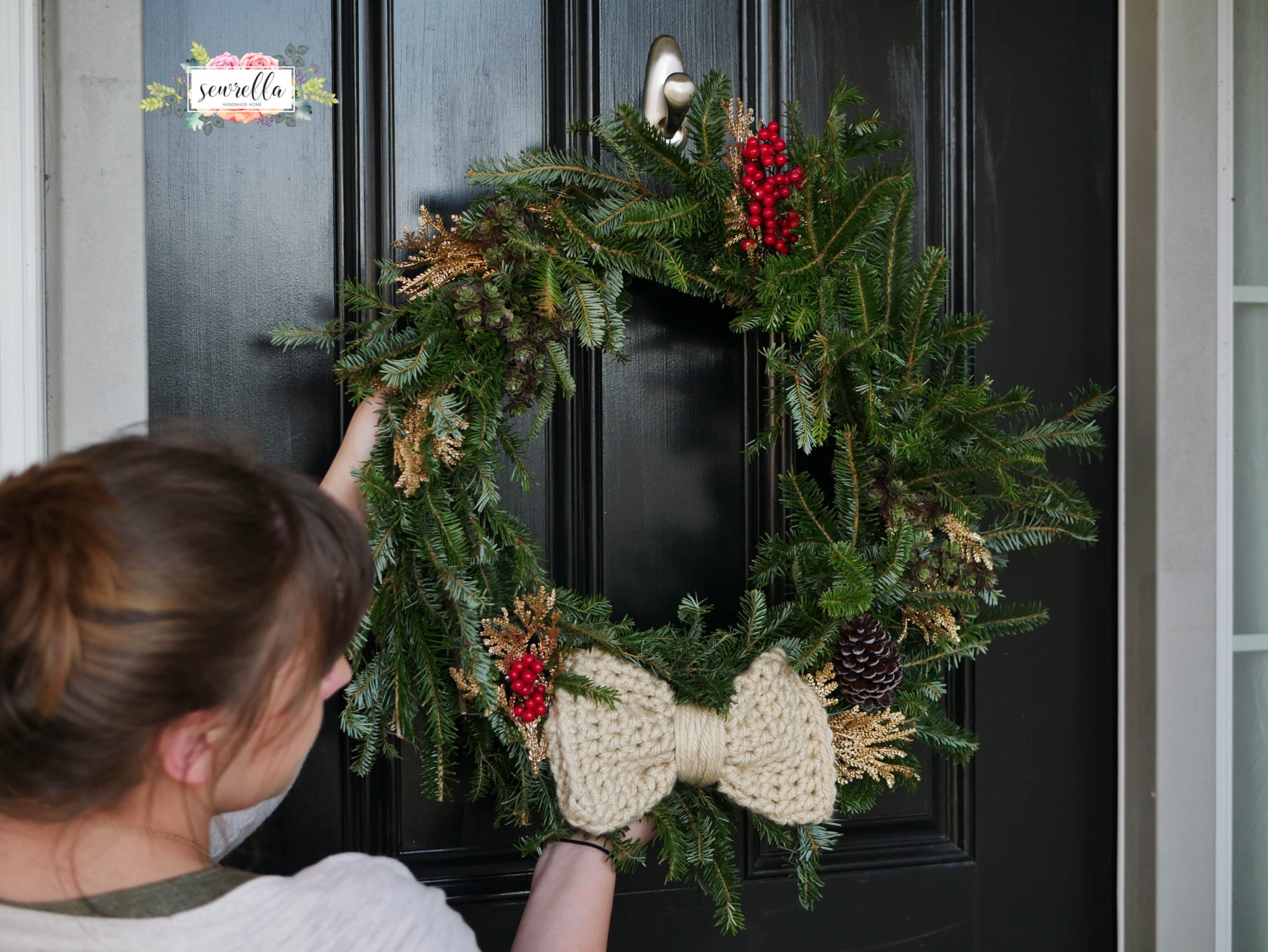 So I set about putting something together – and in a hurry! Christmas is almost here!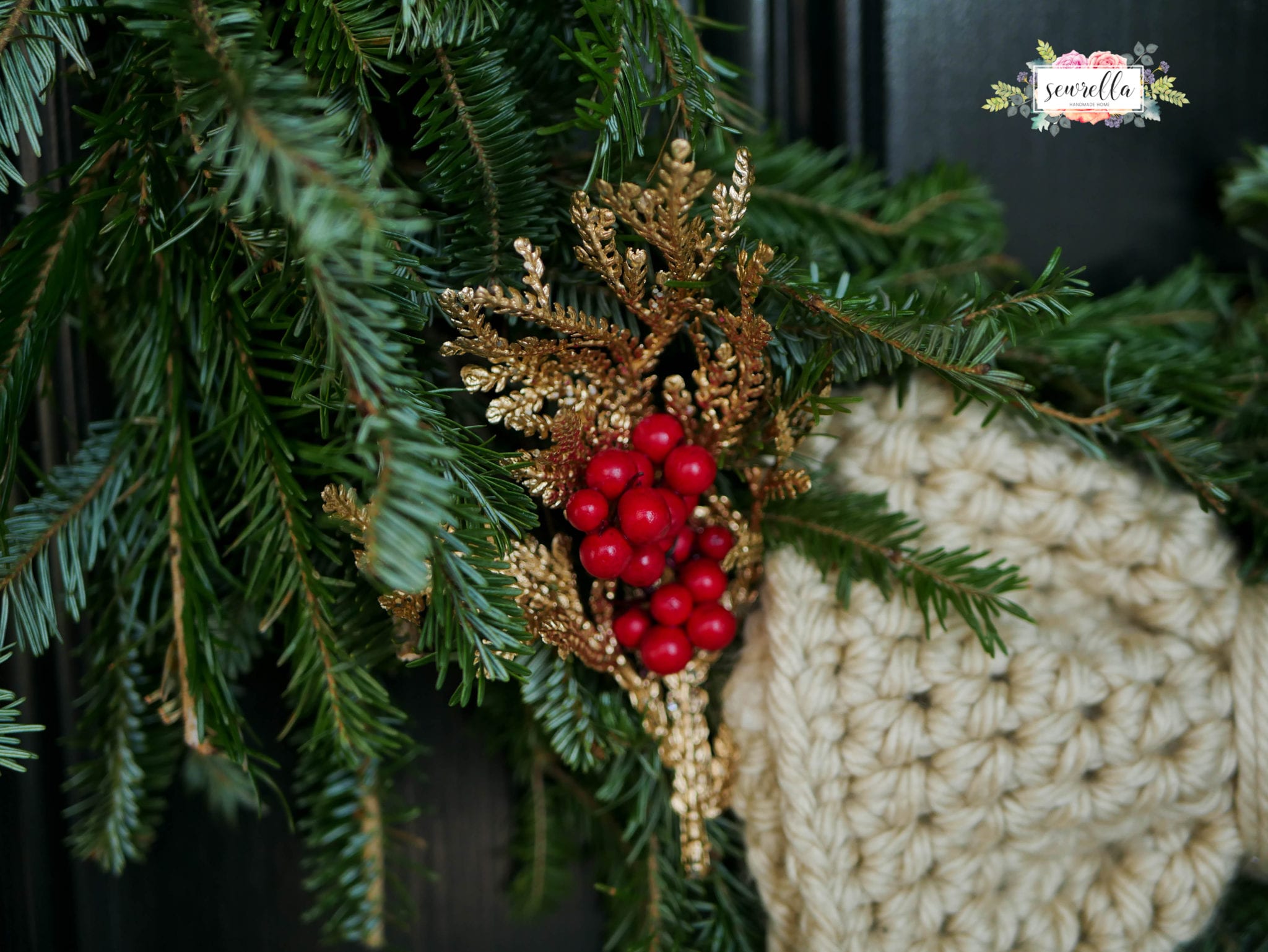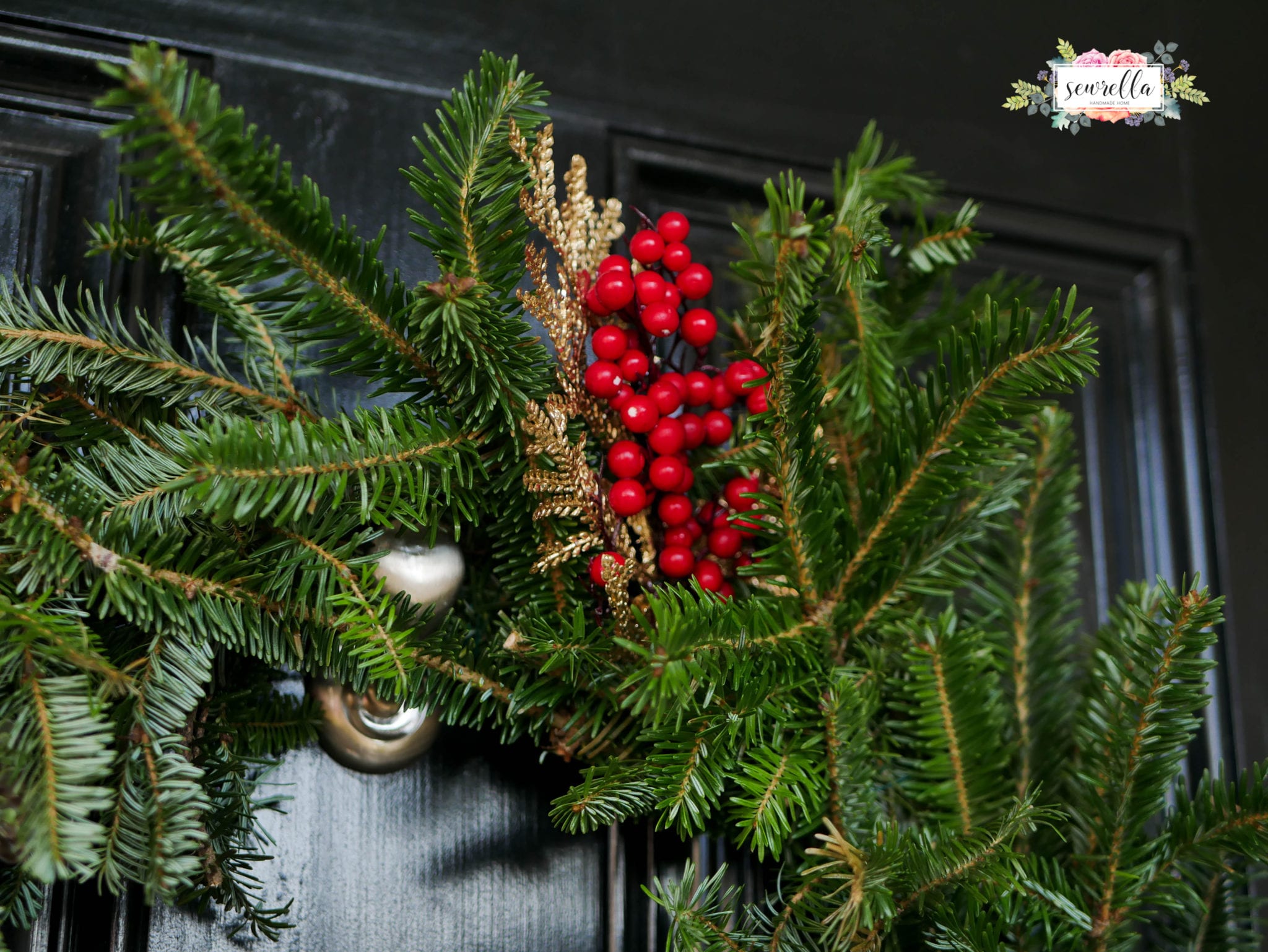 I went to my local craft store, grabbed some fake florals to embellish my wreath, a wire wreath form, and then headed to the most extra special place…
the Christmas tree lot! You know how they trim down the trunk of the trees and the bottom branches that aren't so pretty? Do you know where those branches go?
THE LANDFILL.
So yes, Sewrella dumpster dived for wreath makings. And I have no shame.
Because I filled my trunk with the most beautiful branches for free!
All in all, the supplies for this wreath cost about $20. This wreath turned out beautiful without any of my embellishments too! Then you would be out the door for under $10. WOW.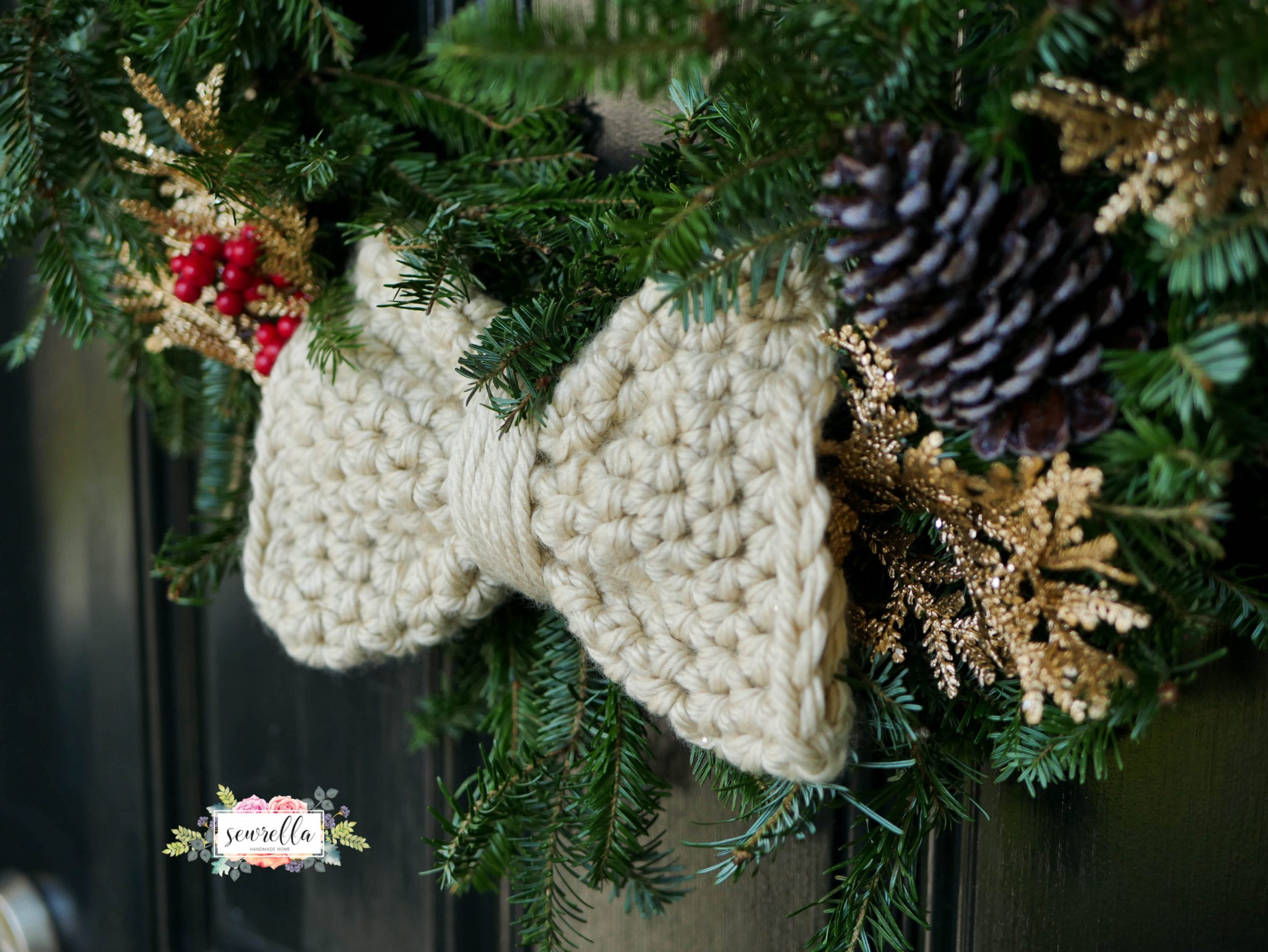 Of course one of these embellishments had to be a crochet accent! And what says Christmas more than a crochet bow? I've got the pattern for that at the bottom of my post too.
Let's get to the tutorial.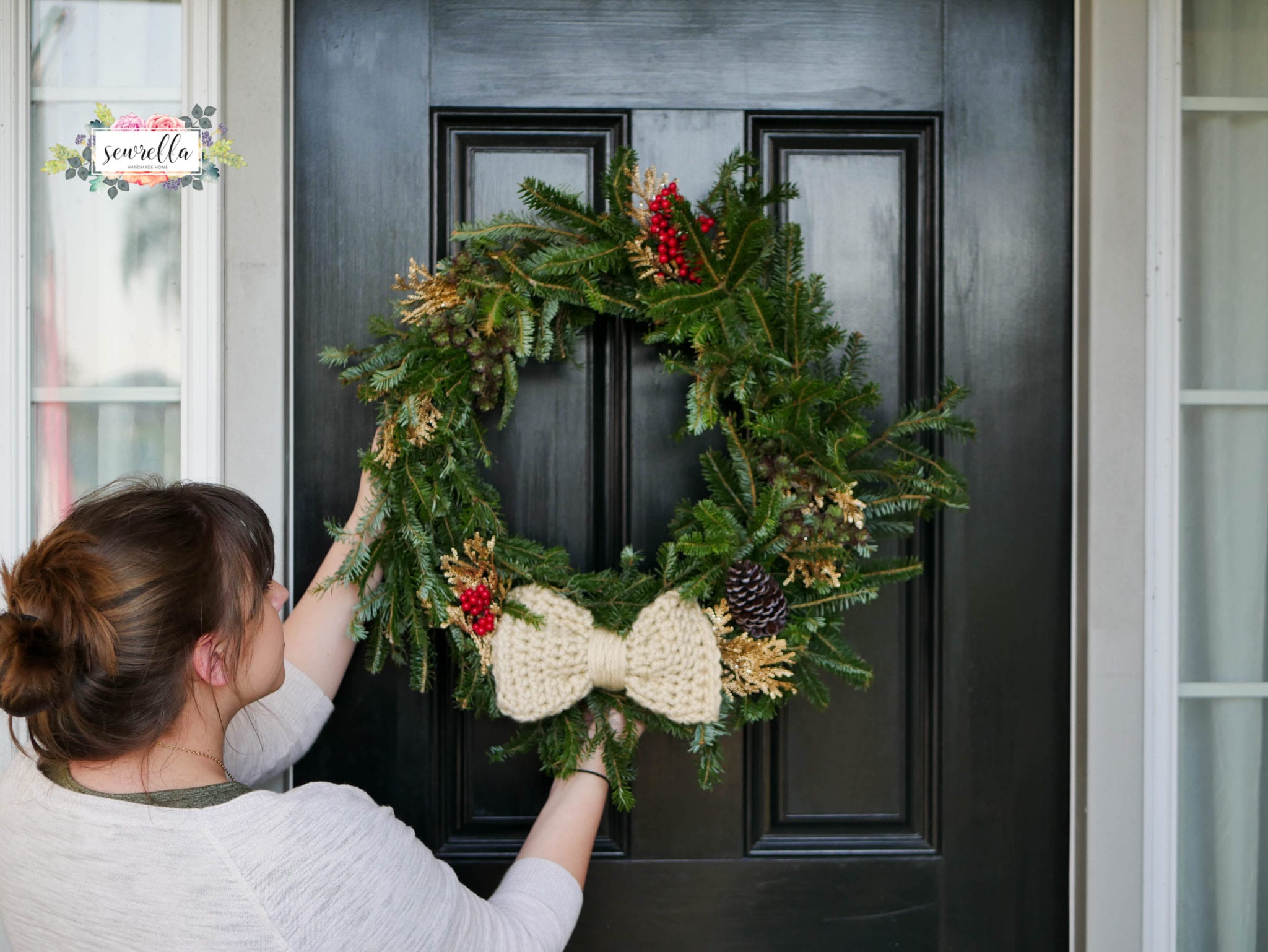 Materials:
-Wire cutters
-Floral accents with plastic stems (I found plastic succulents, berries, gold leaves, and pinecones!)
(you could easily DIY these by using fresh berries, spray painted leaves, and found pinecones, but I was on a time crunch)
–Partial skein of Lion Brand Hometown USA in Boston Cream
I have in depth photos below to explain the attaching process, follow along or scroll down for the crochet bow pattern!
Begin by trimming your branches down to little sprigs of tree.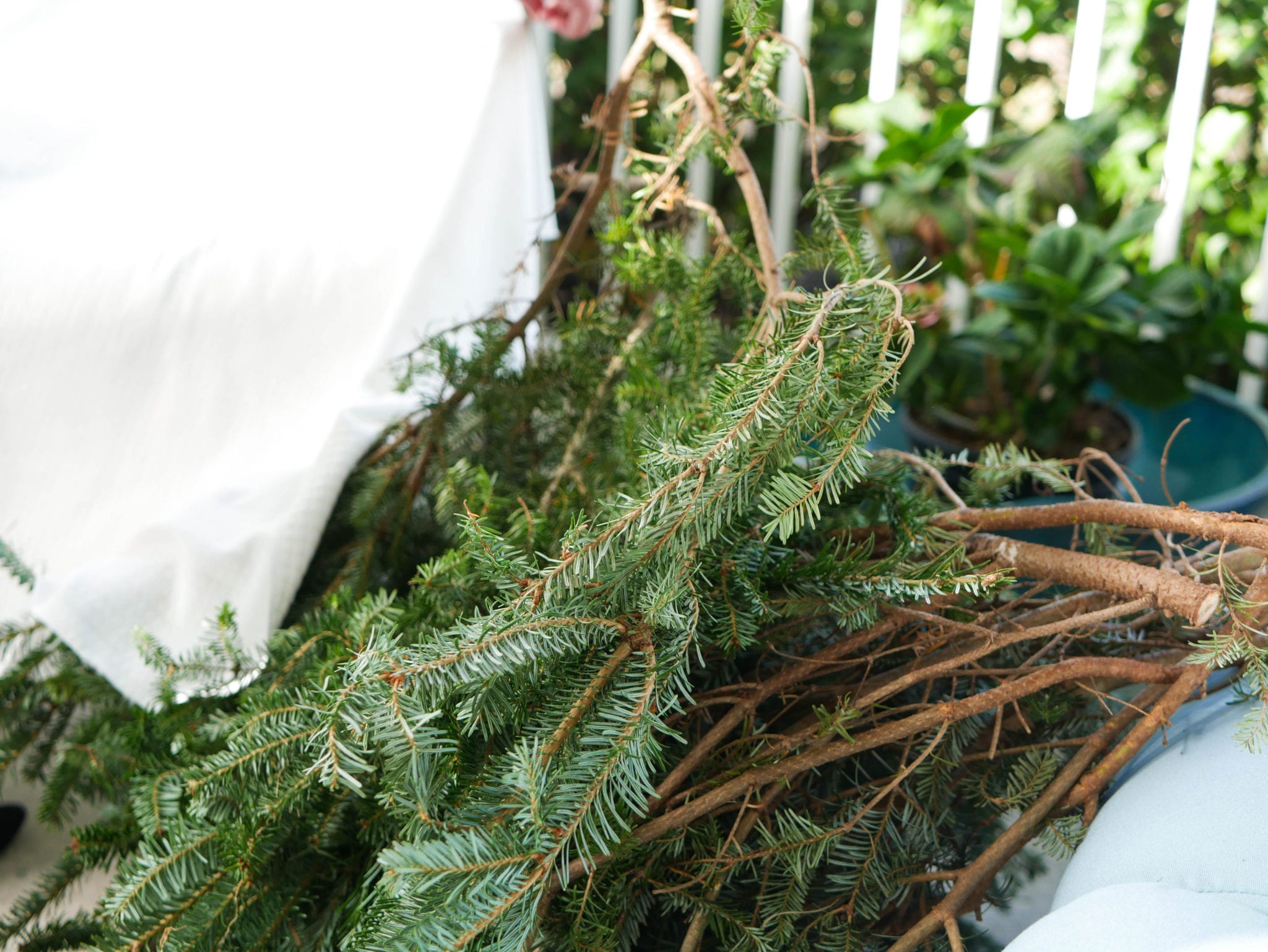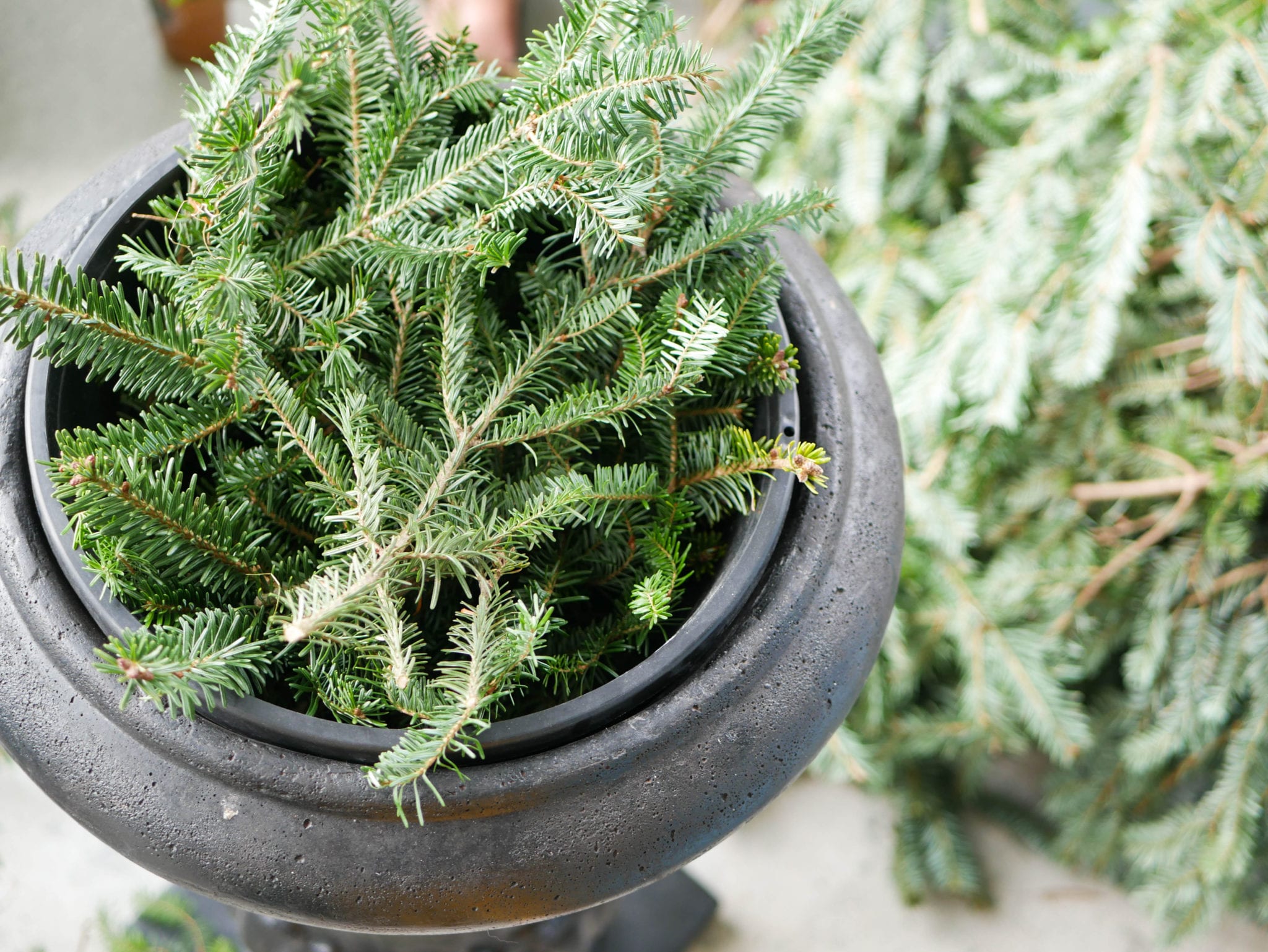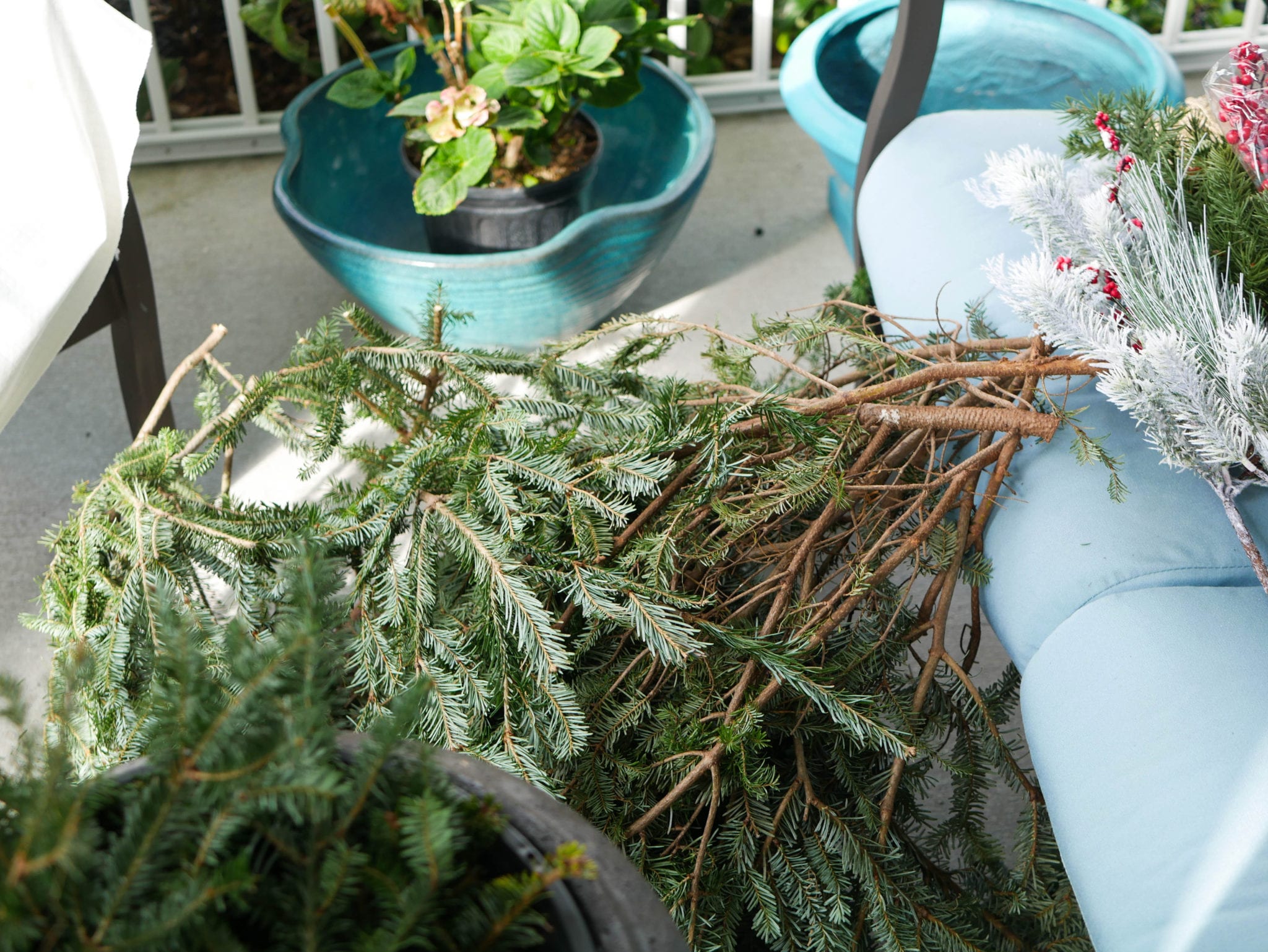 Once you have a bunch of small trimmings, grab your wreath form and place the sprigs where you'd like them. Wrap the floral wire around and around to secure a branch to the form.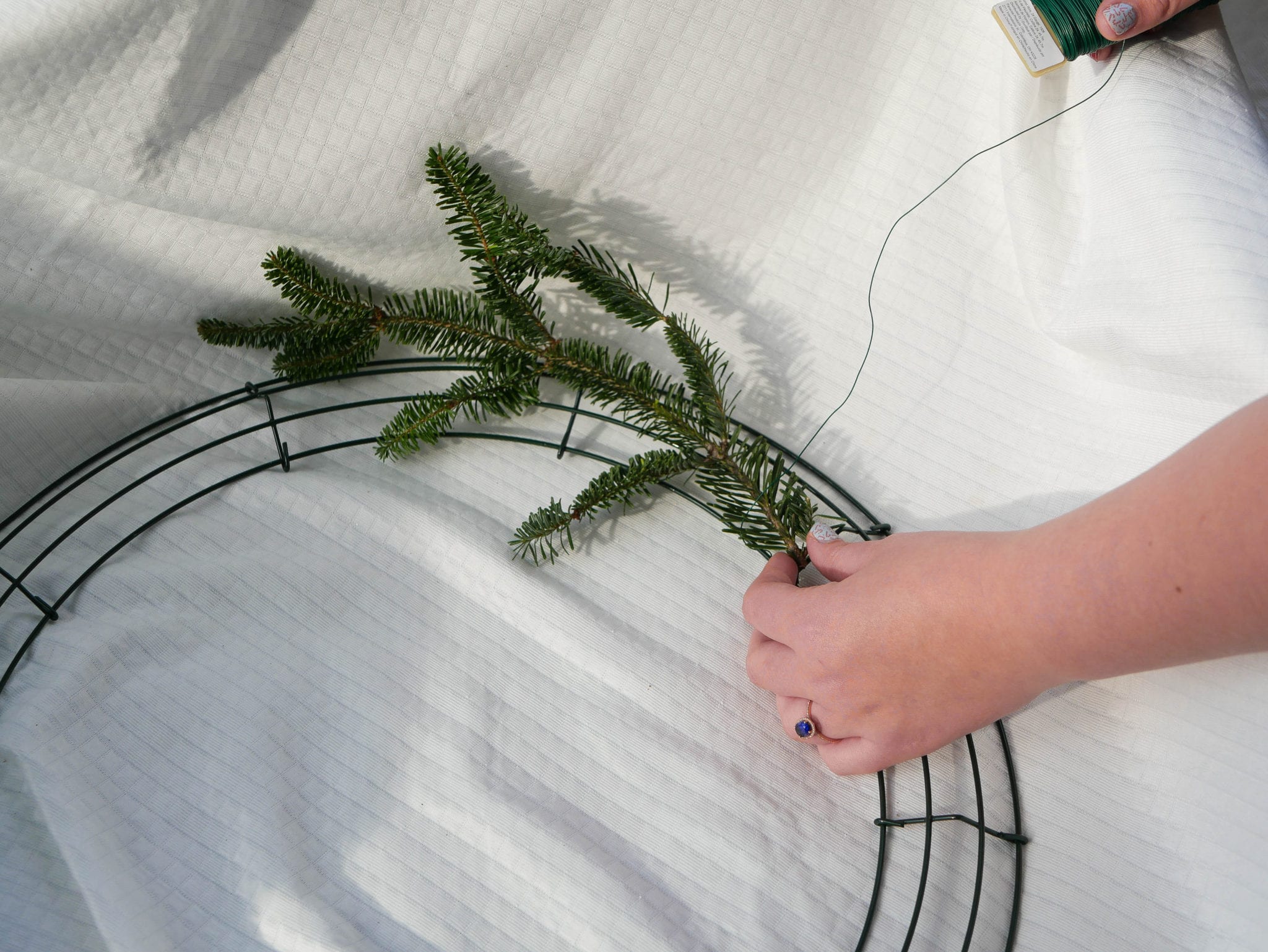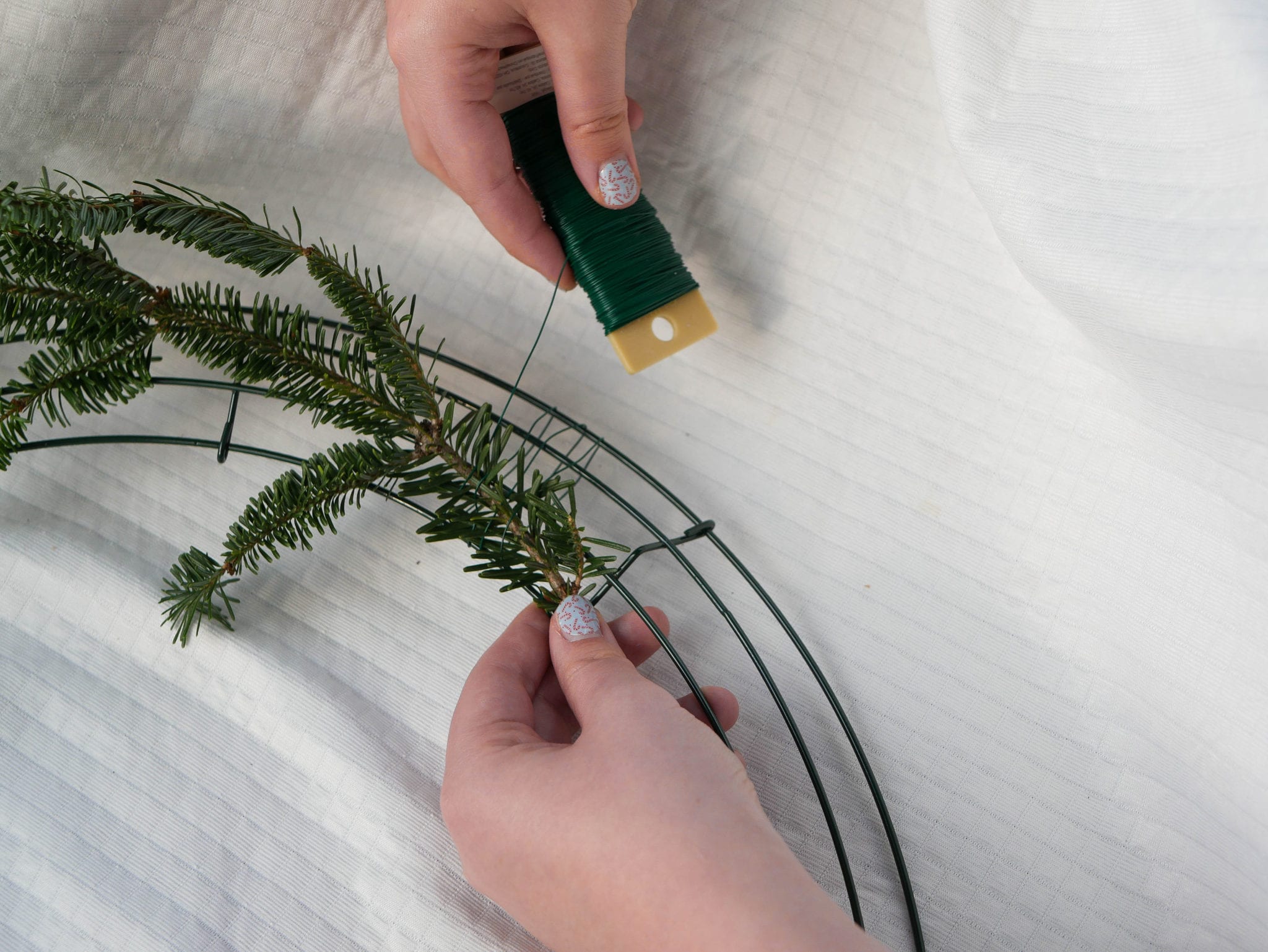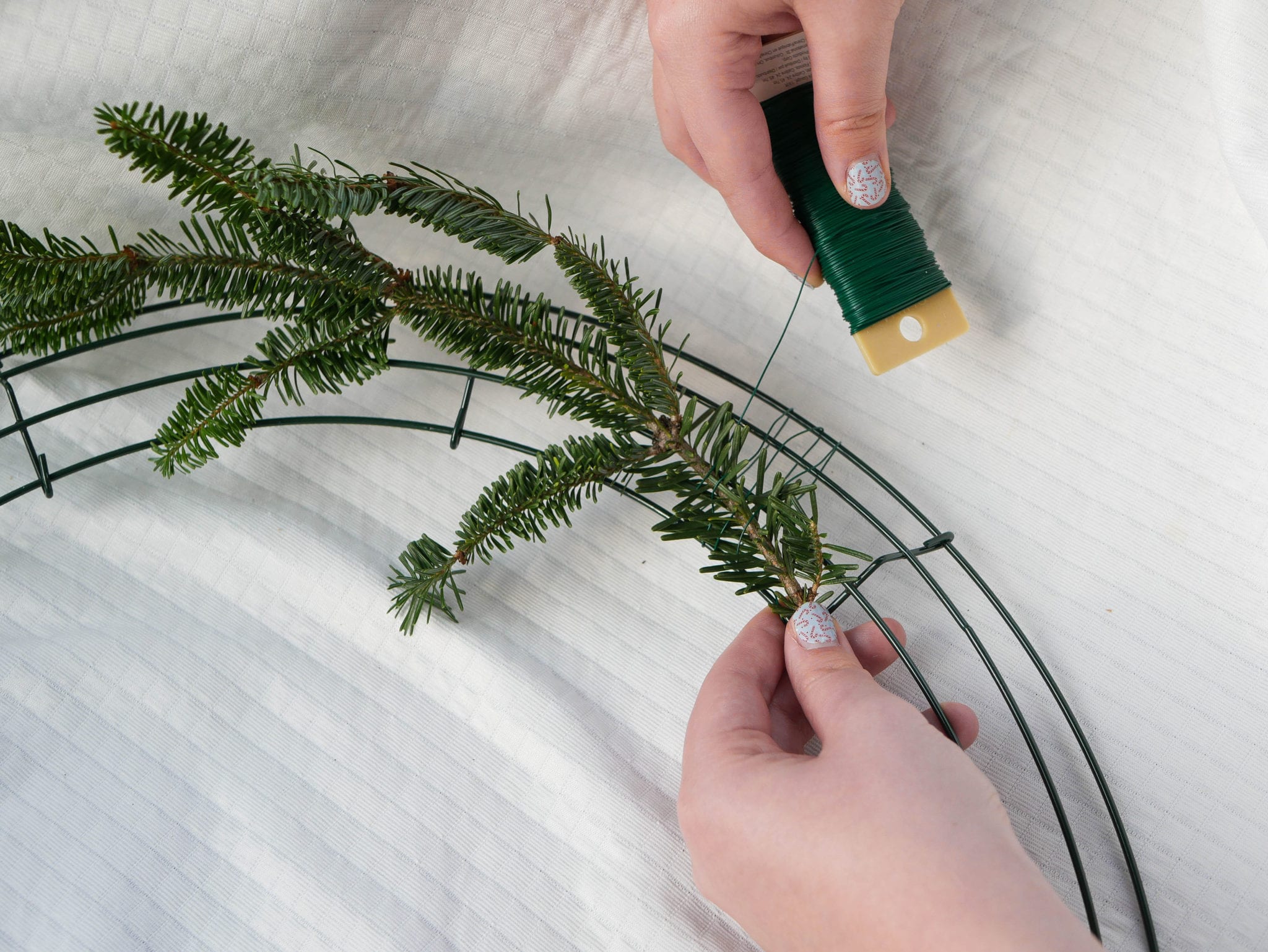 Working down below the last placed stem, place more stems and wrap around each one a few times with the wire. When you can, place the stem under some existing rows of wire and continue wrapping.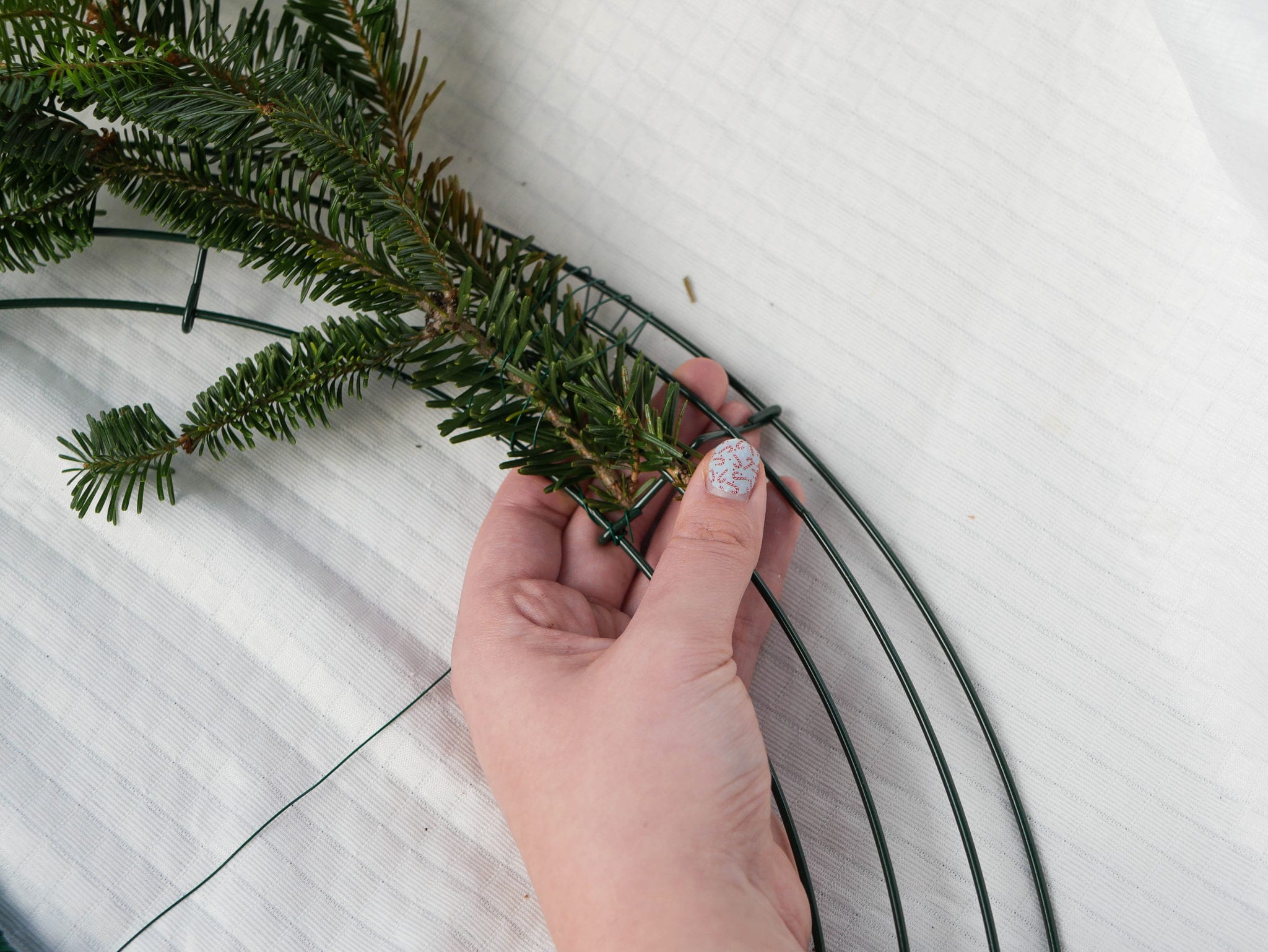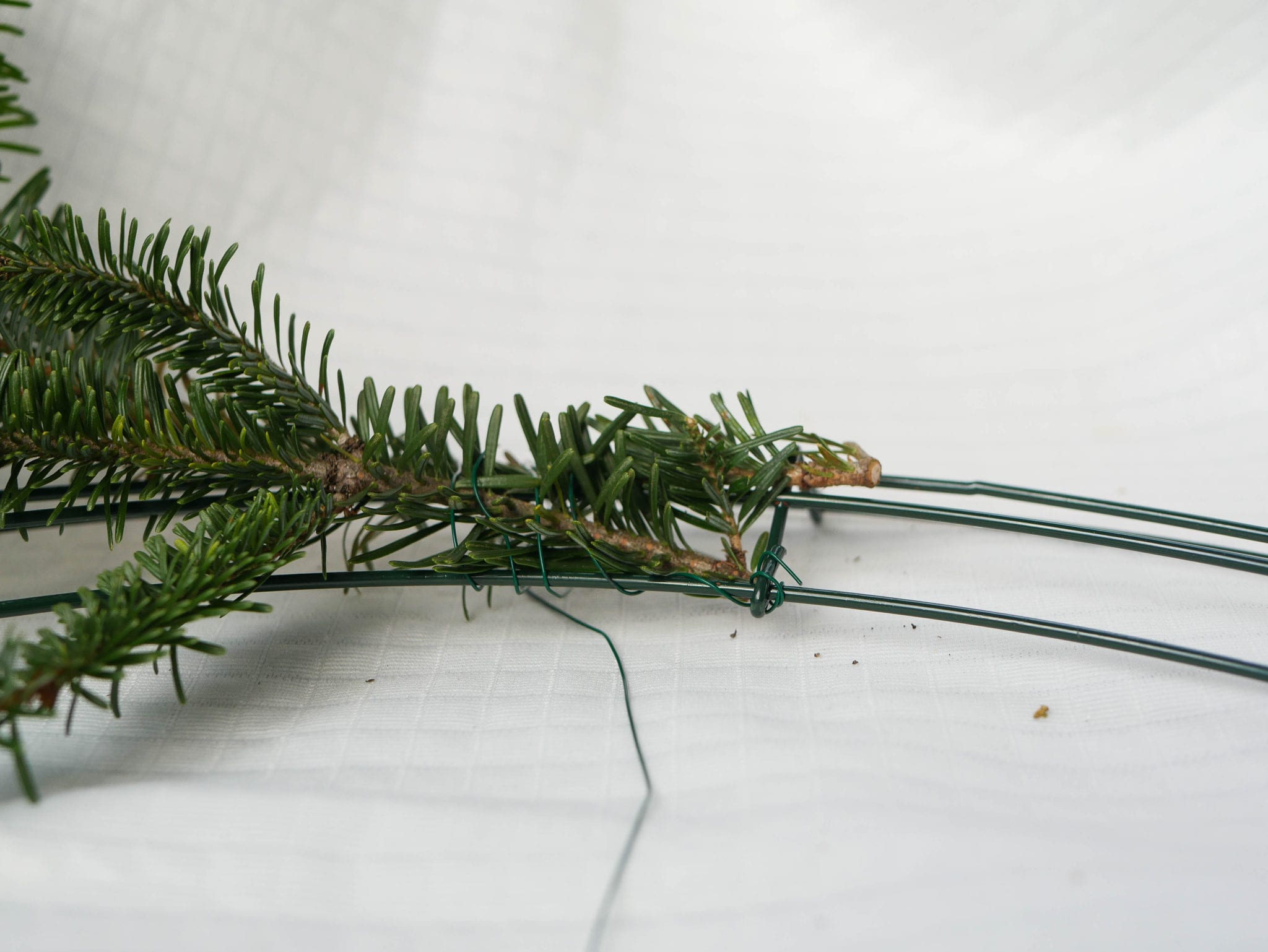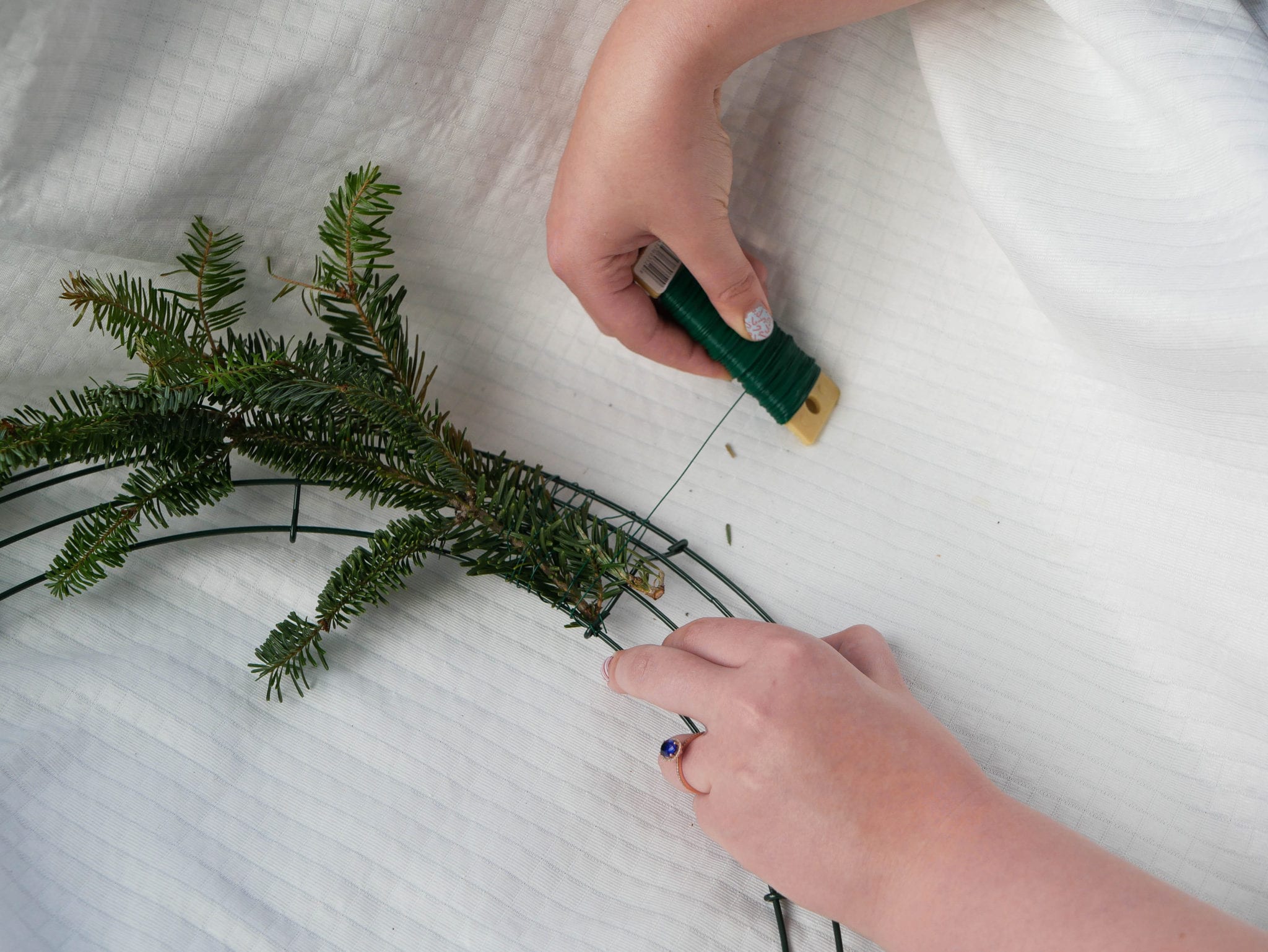 You may need to trim more branches as you go, you may not. Make your wreath as full as you like!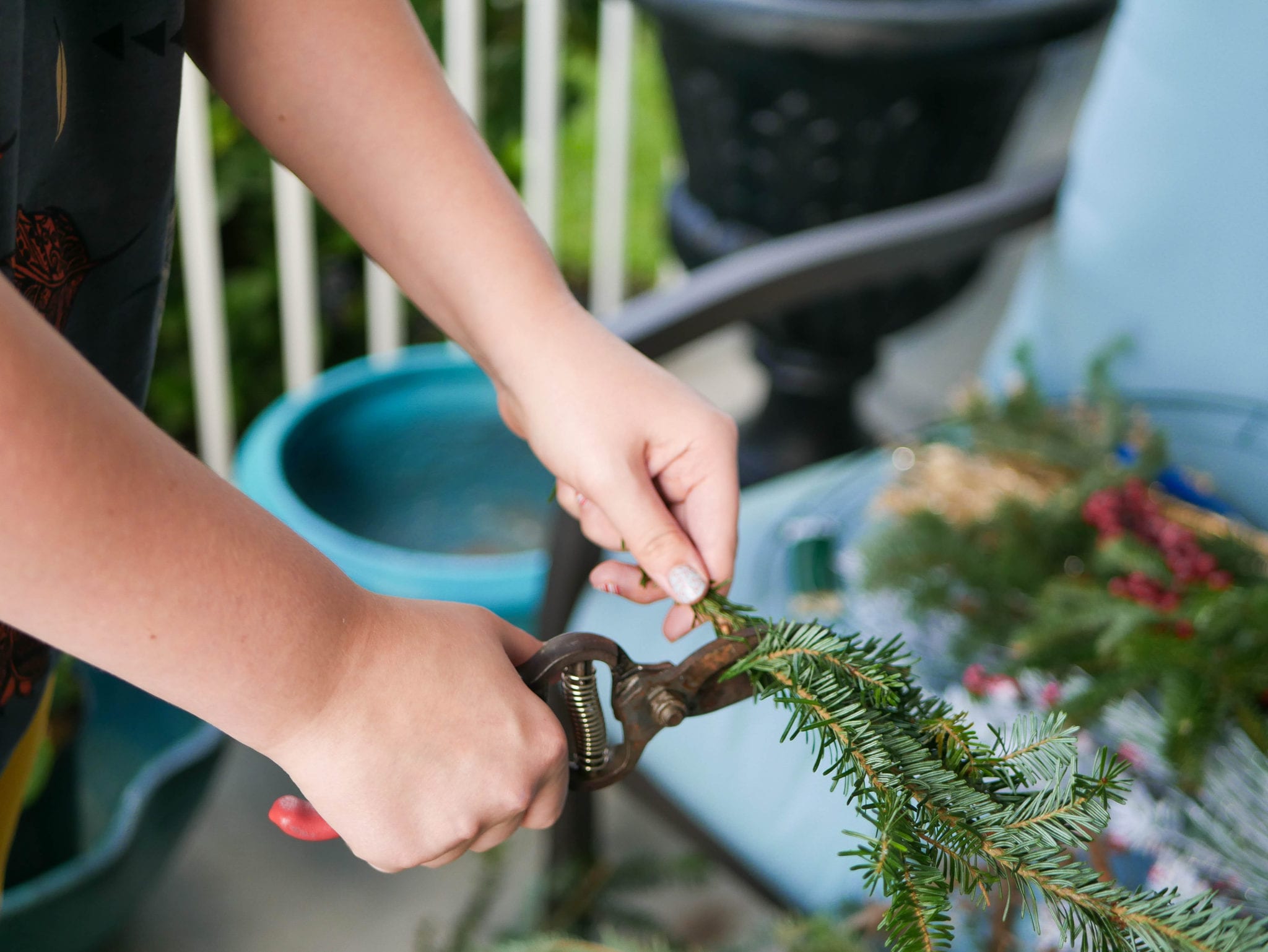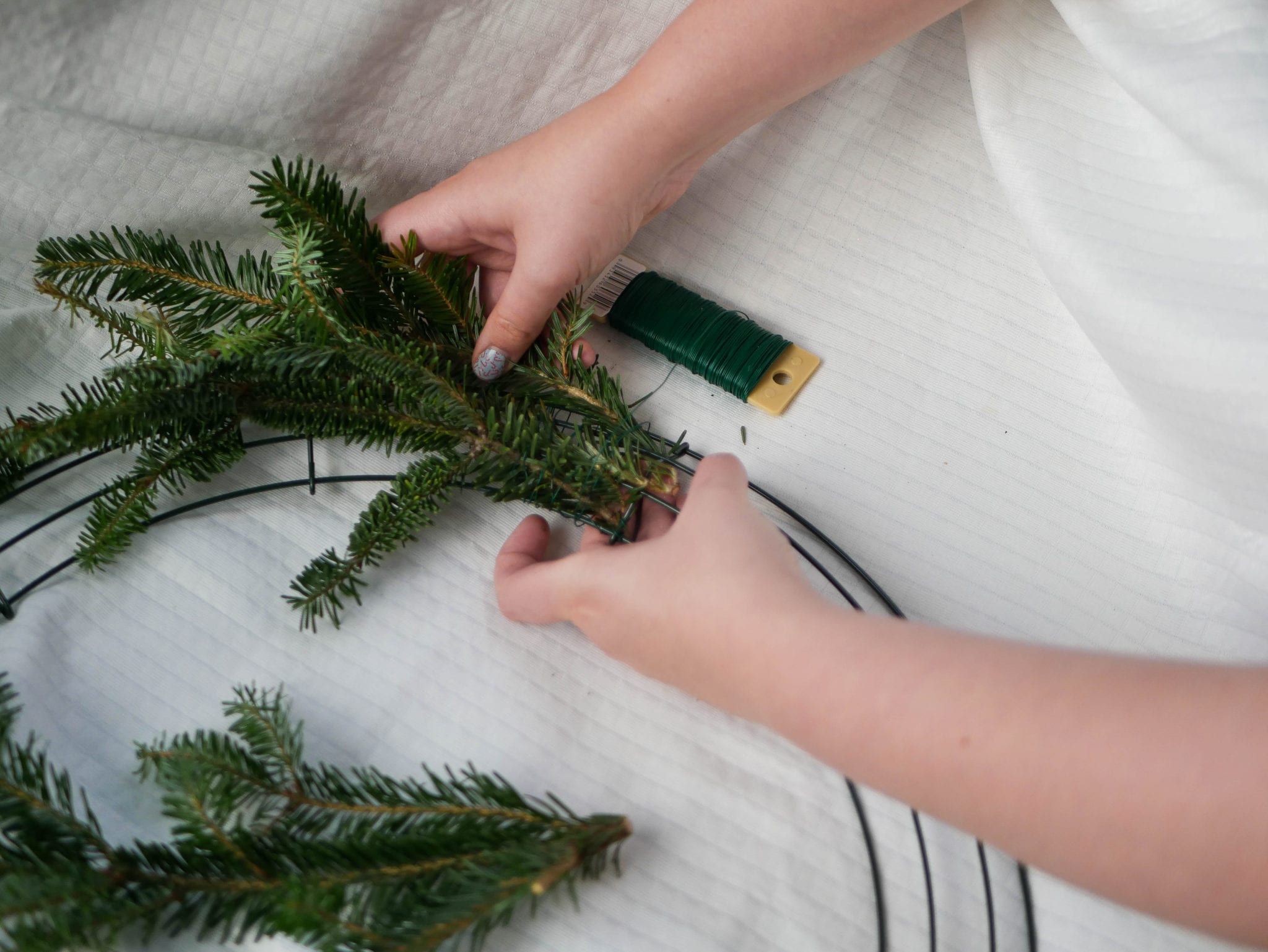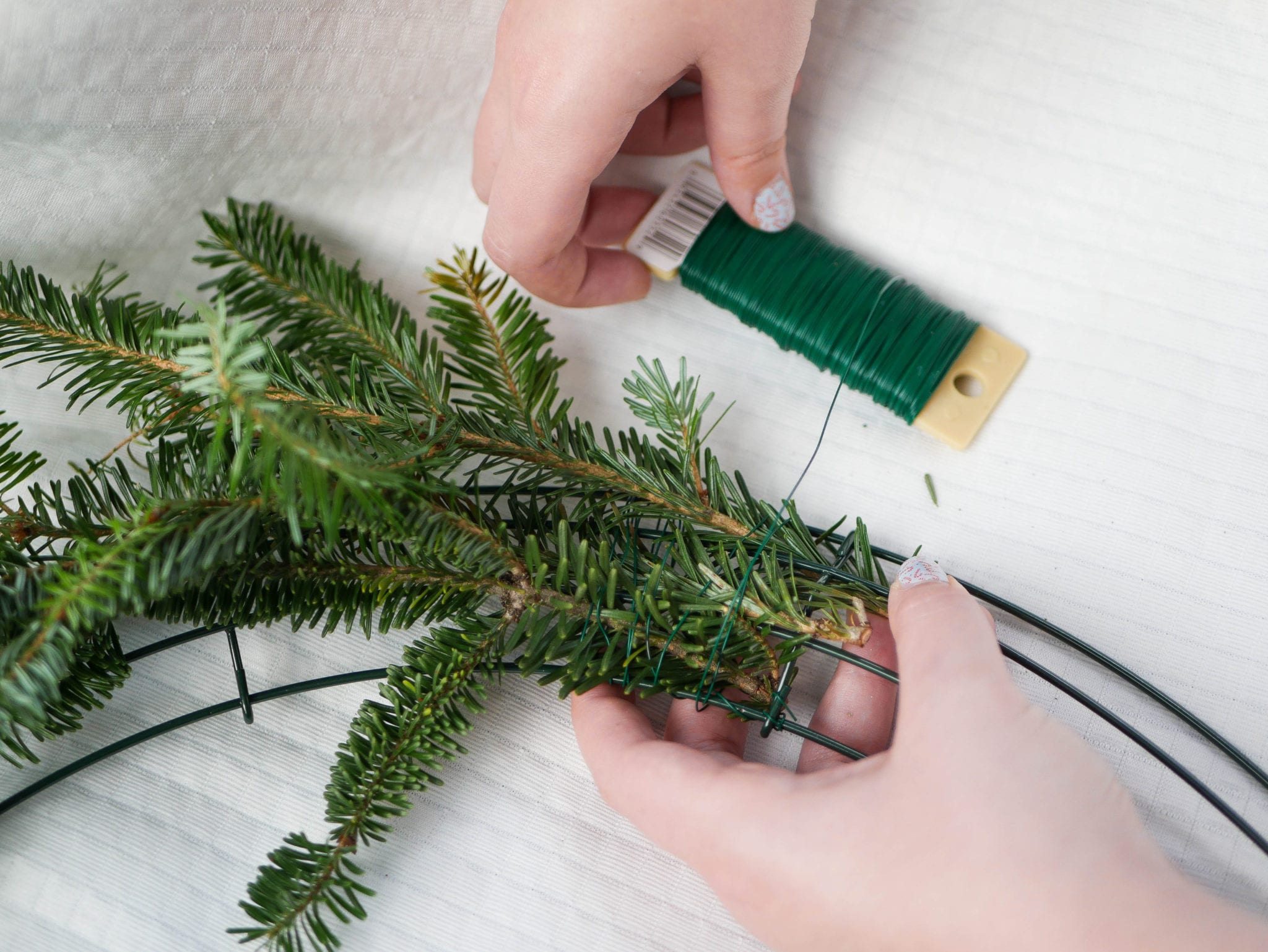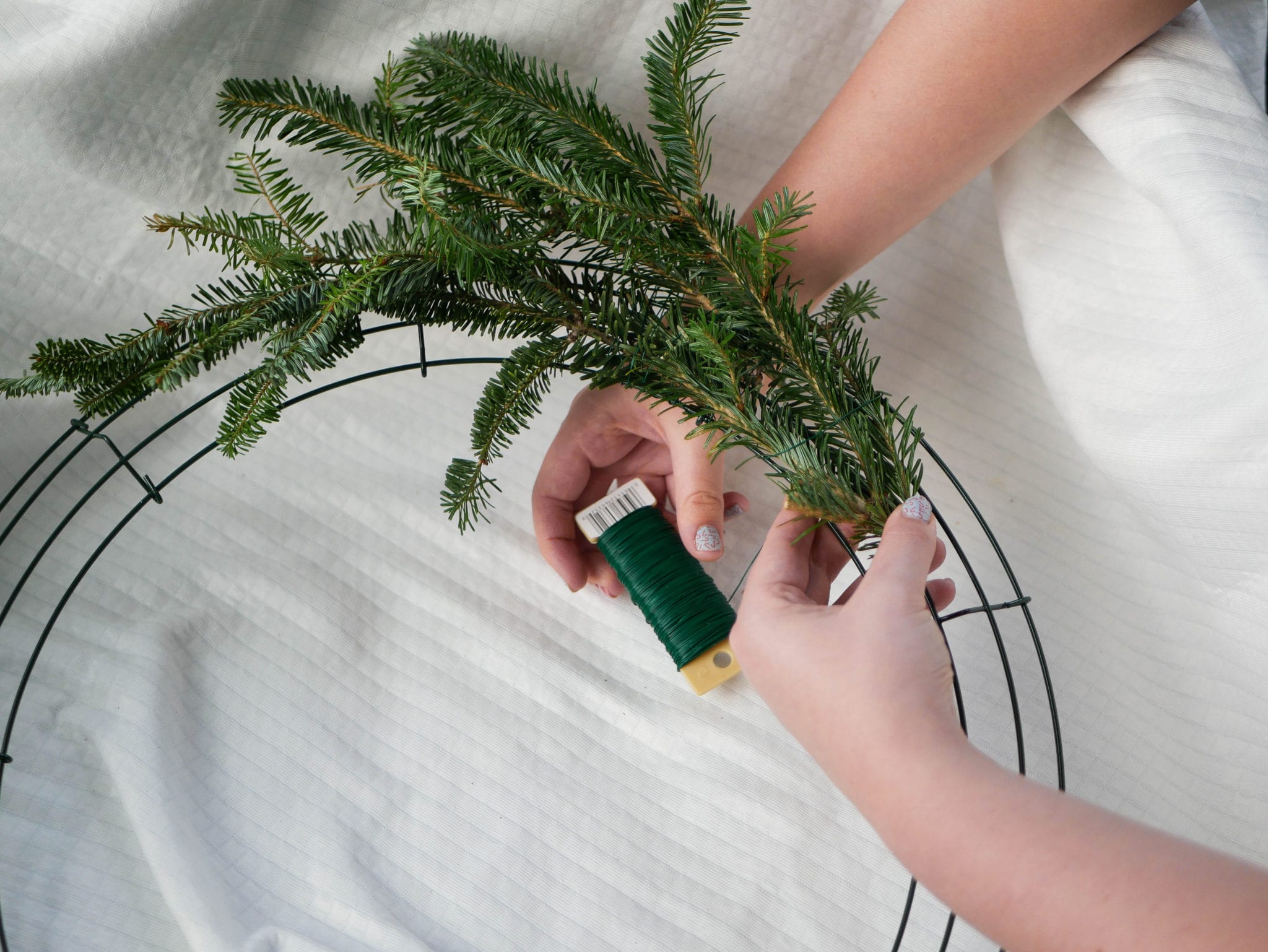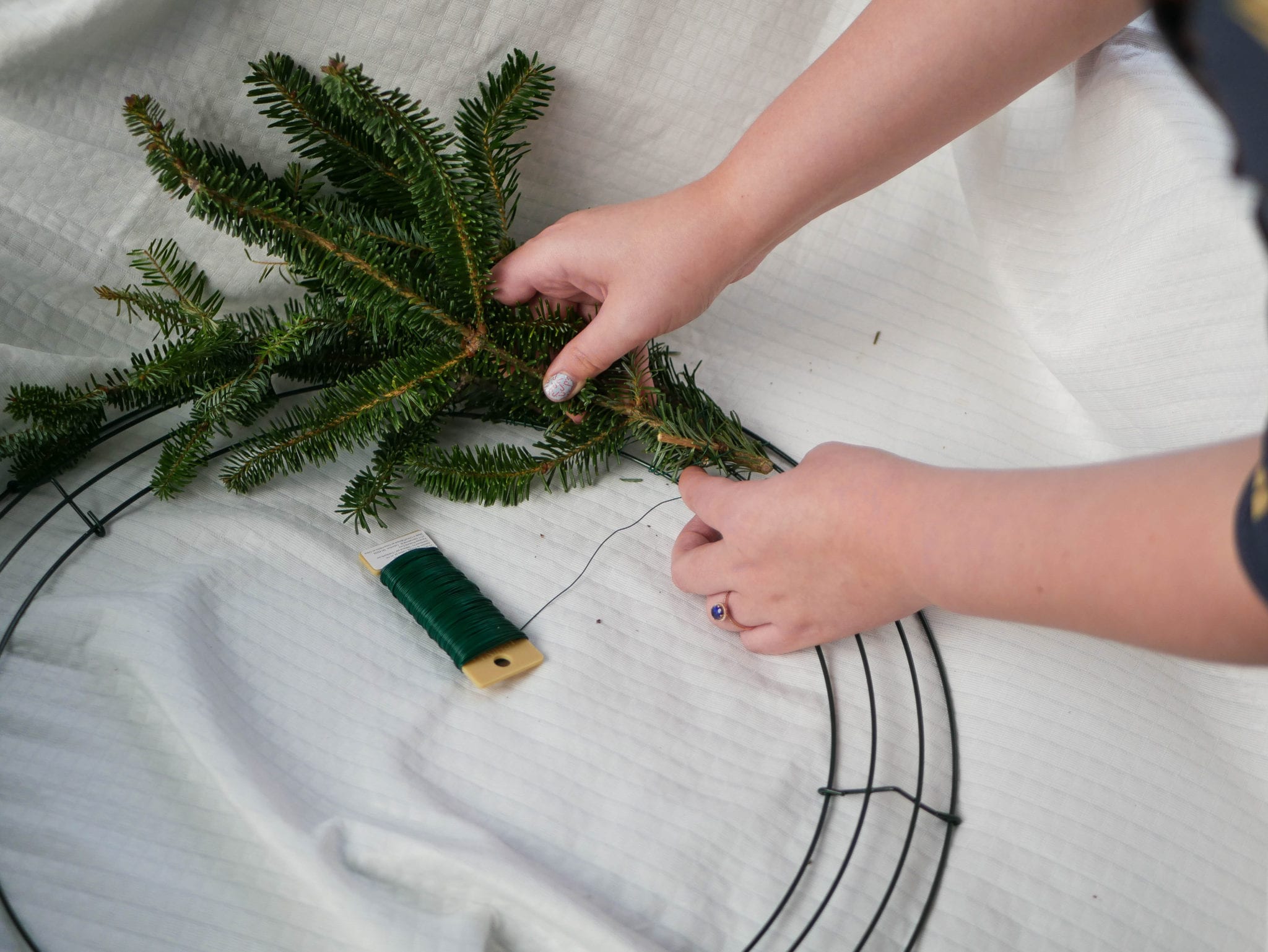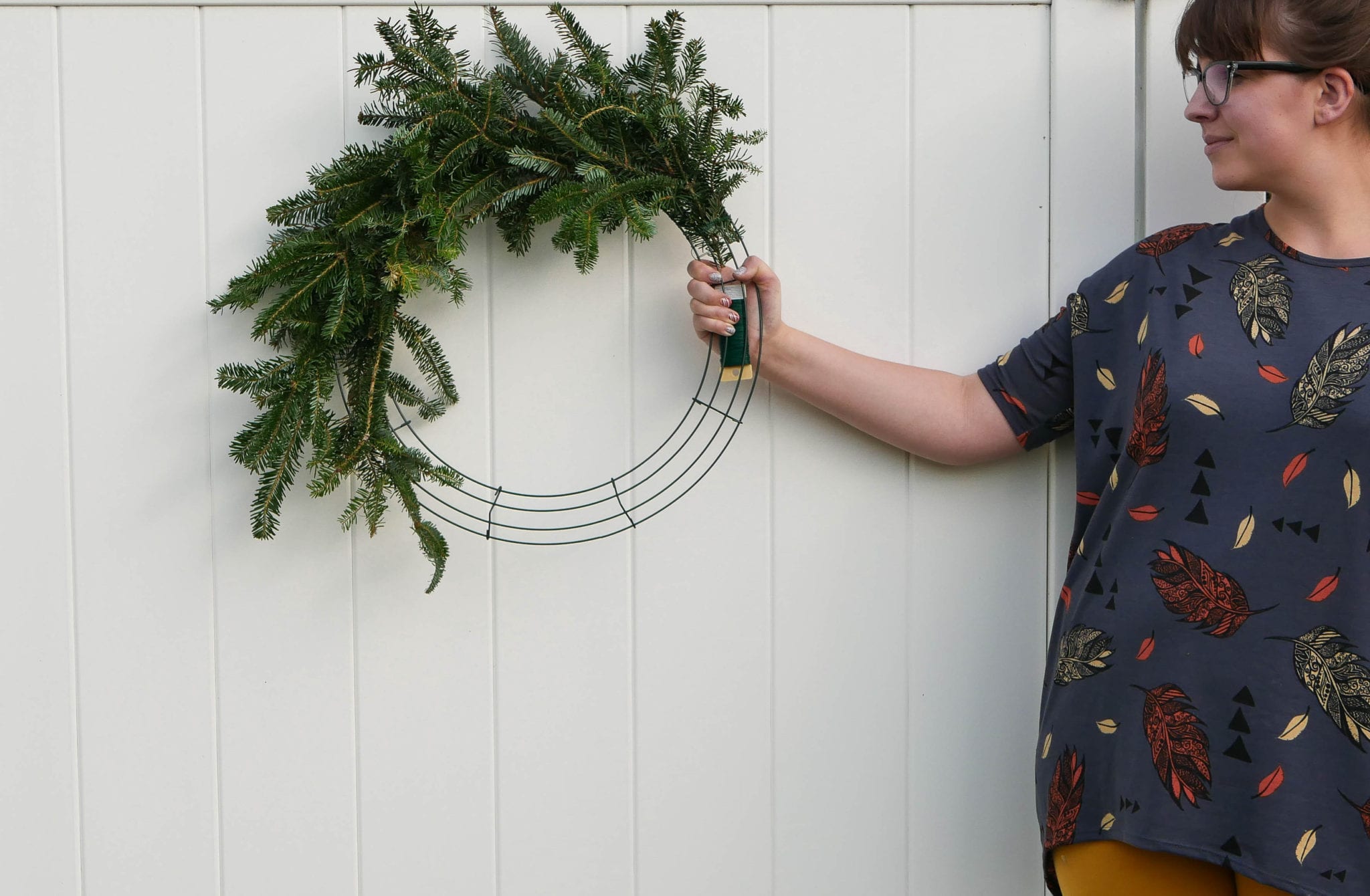 So there is my partially finished wreath, about halfway being filled out!
After you're done filling the wreath in, snip your floral wire and wrap it around the wreath base & twist to secure.
Fast forward to the finished wreath…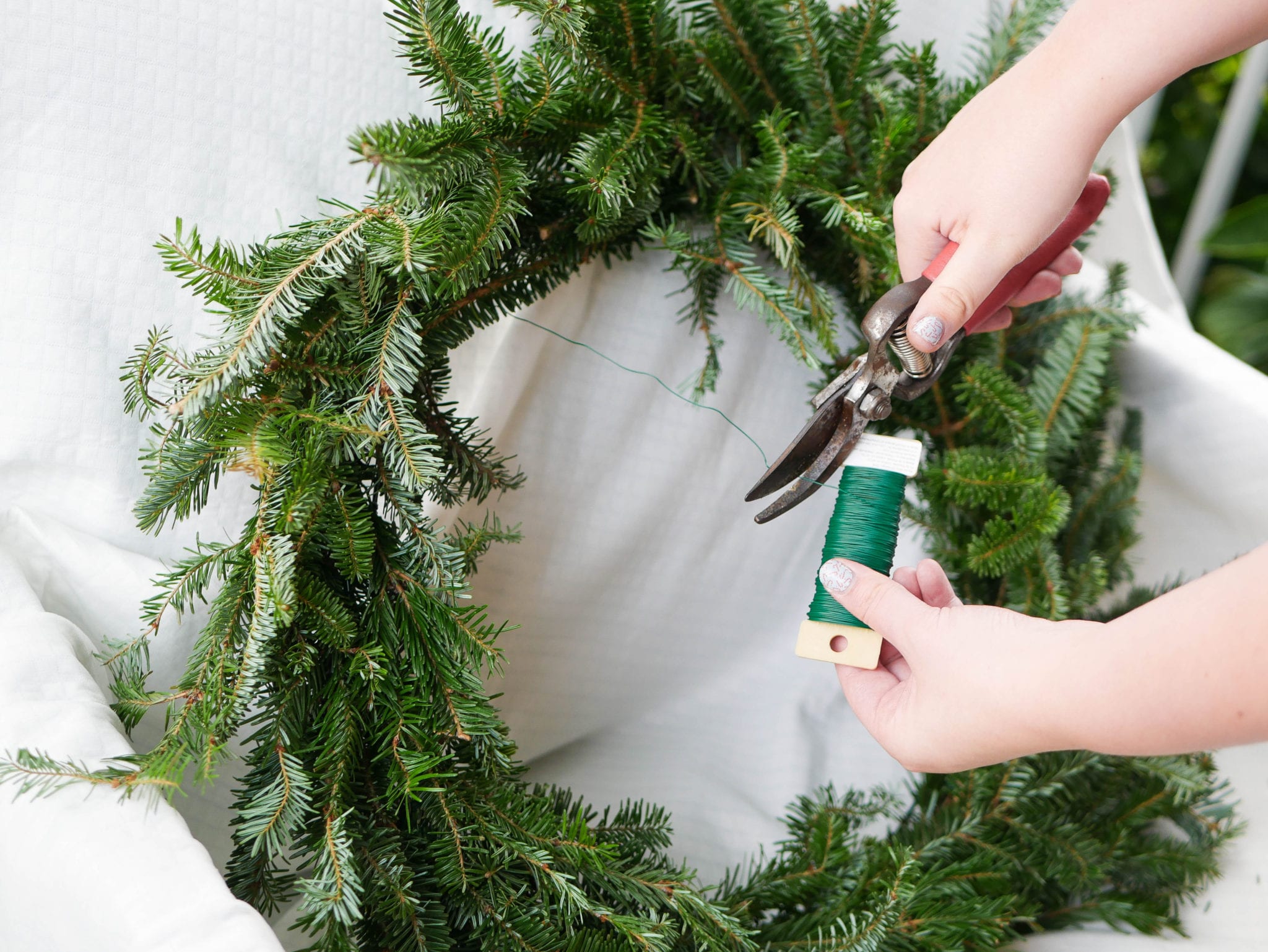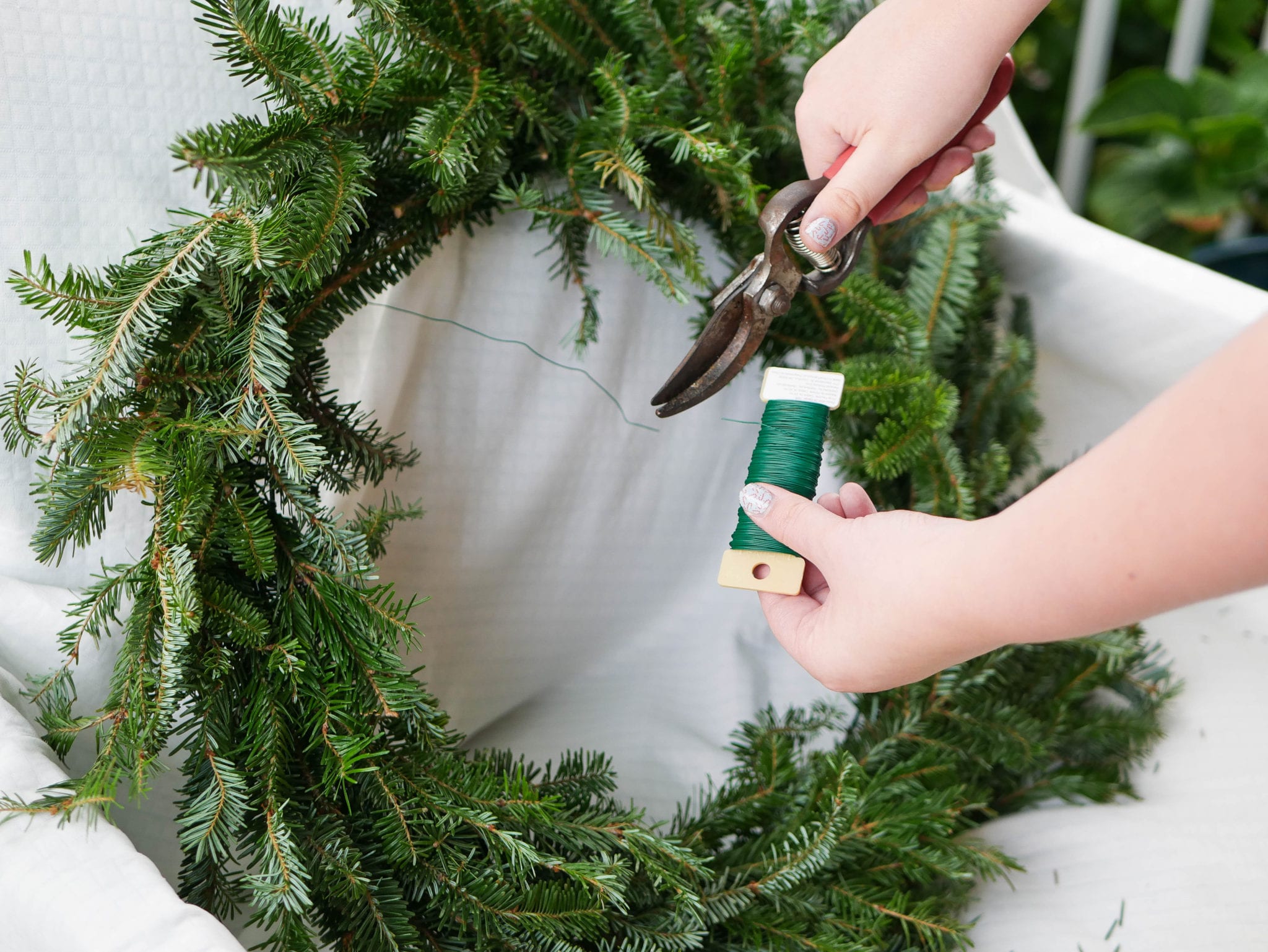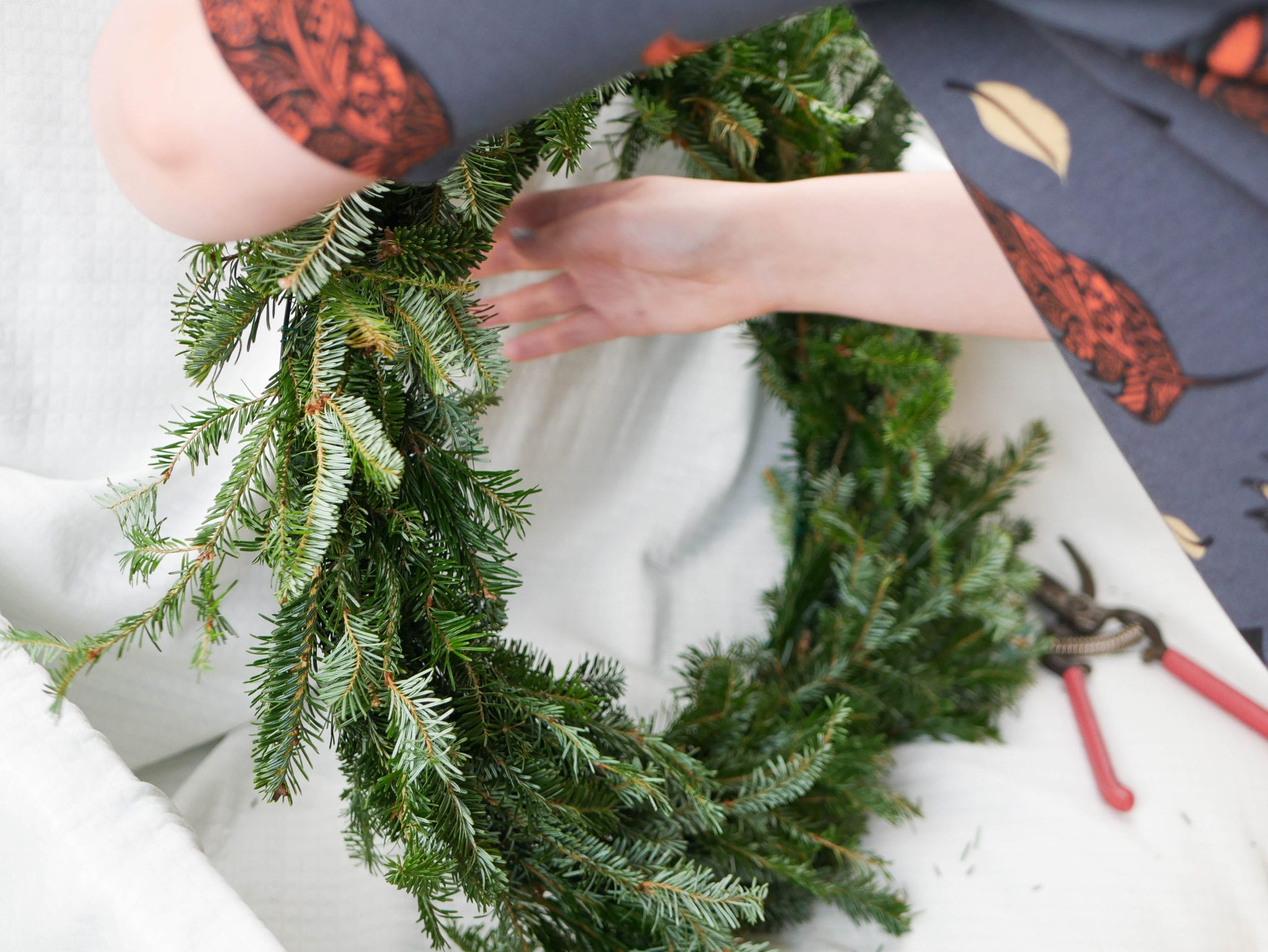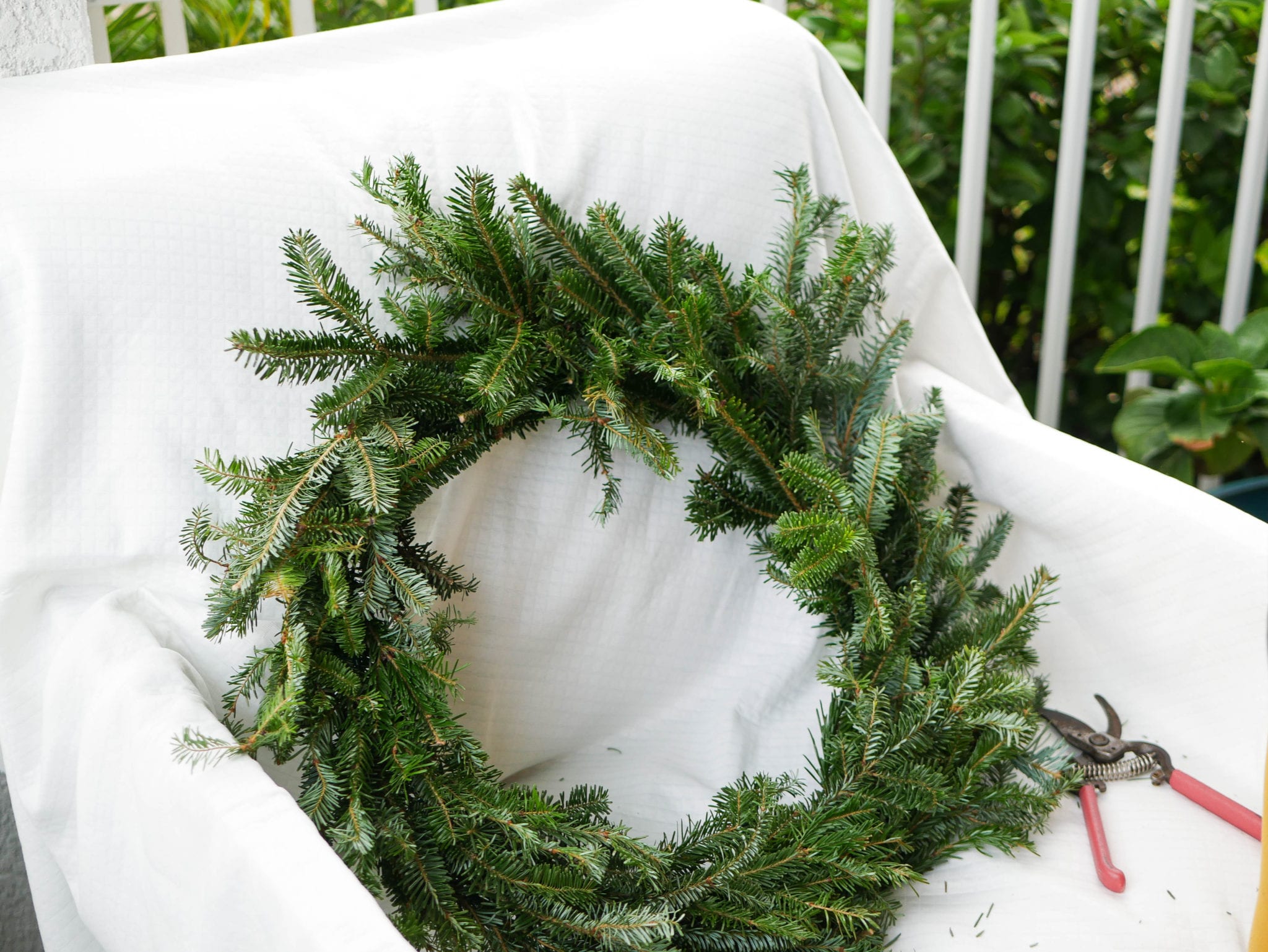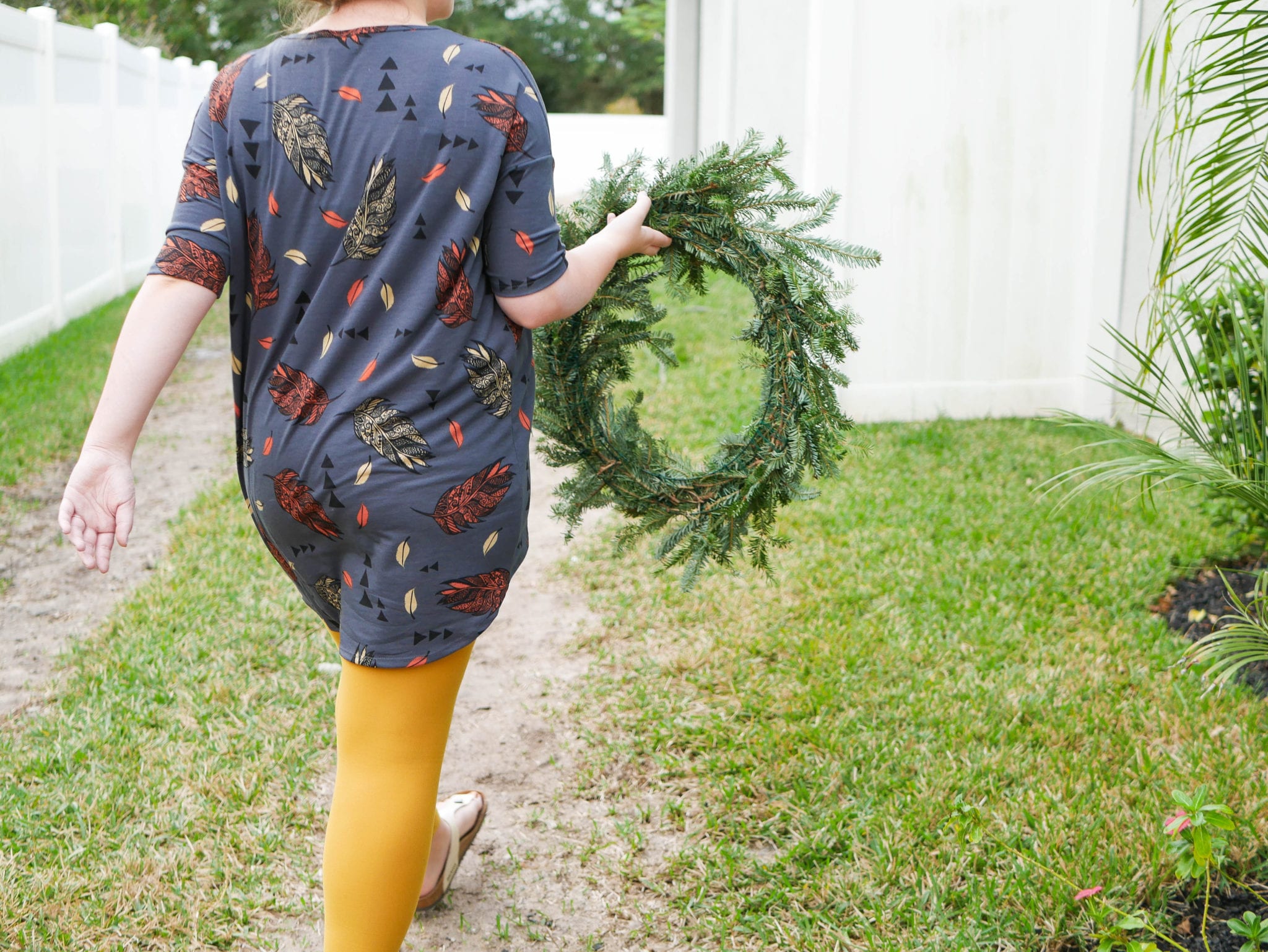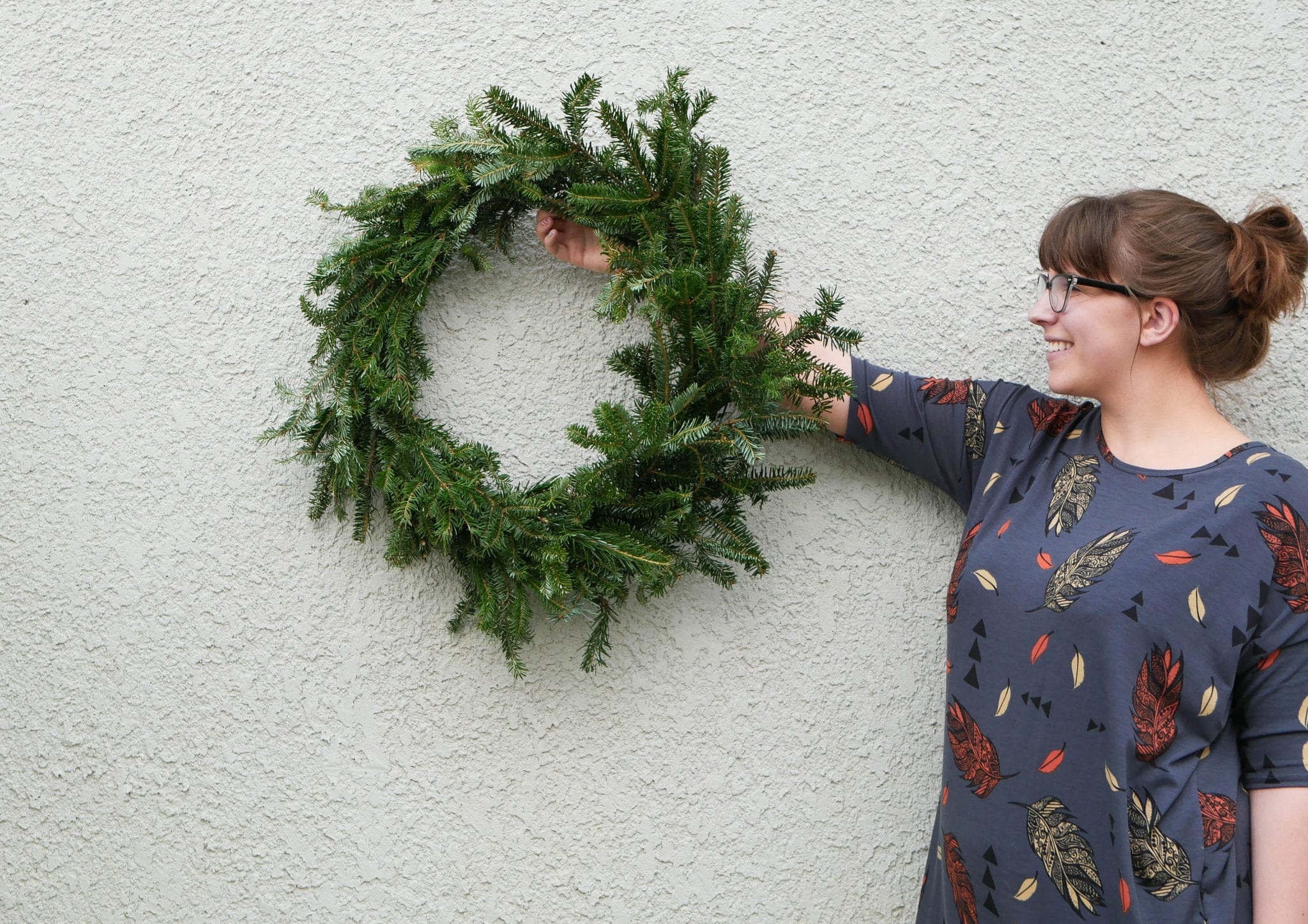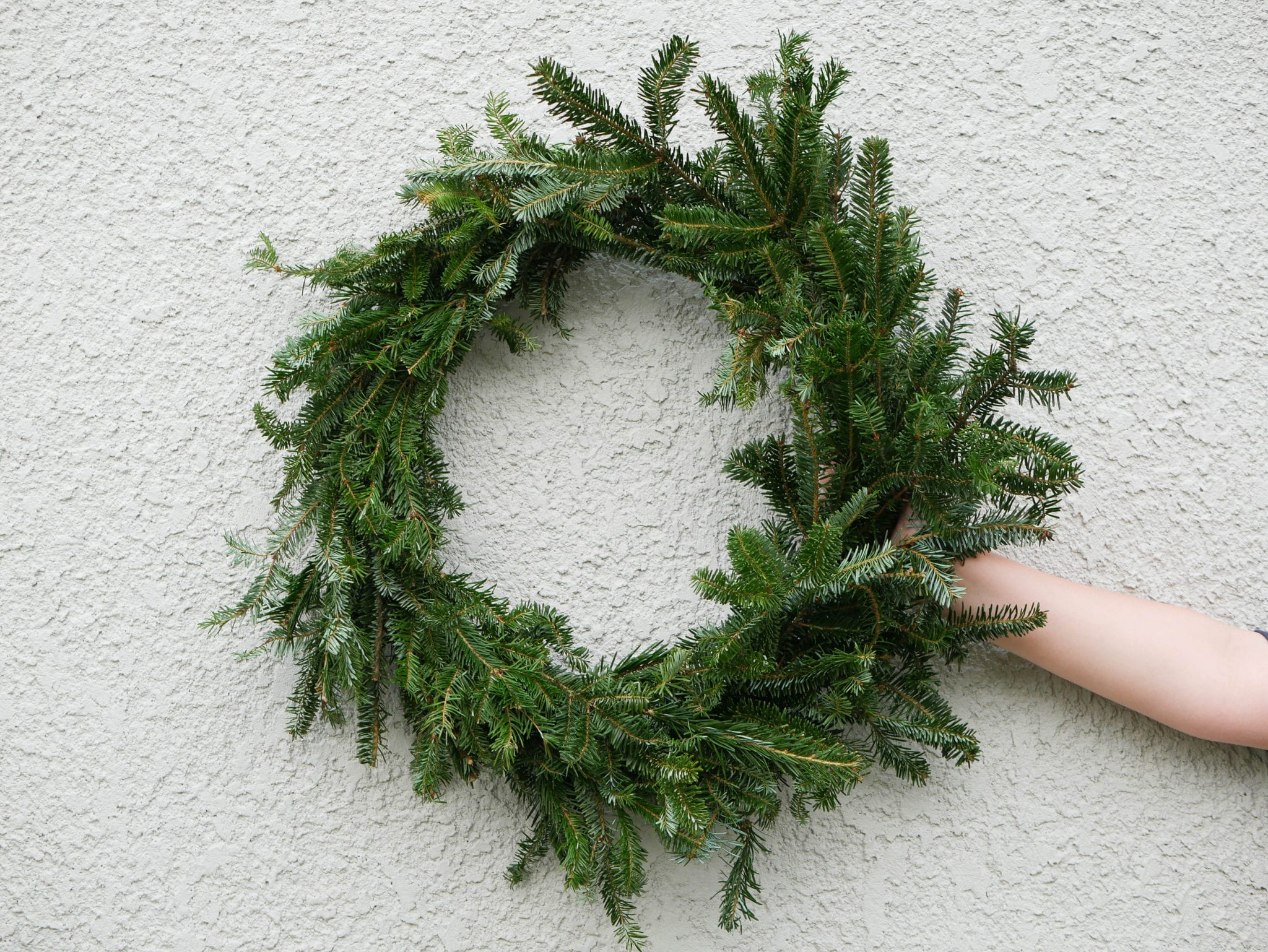 Now for the embellishments!
Cut the leaves, and pretty parts off of their stems.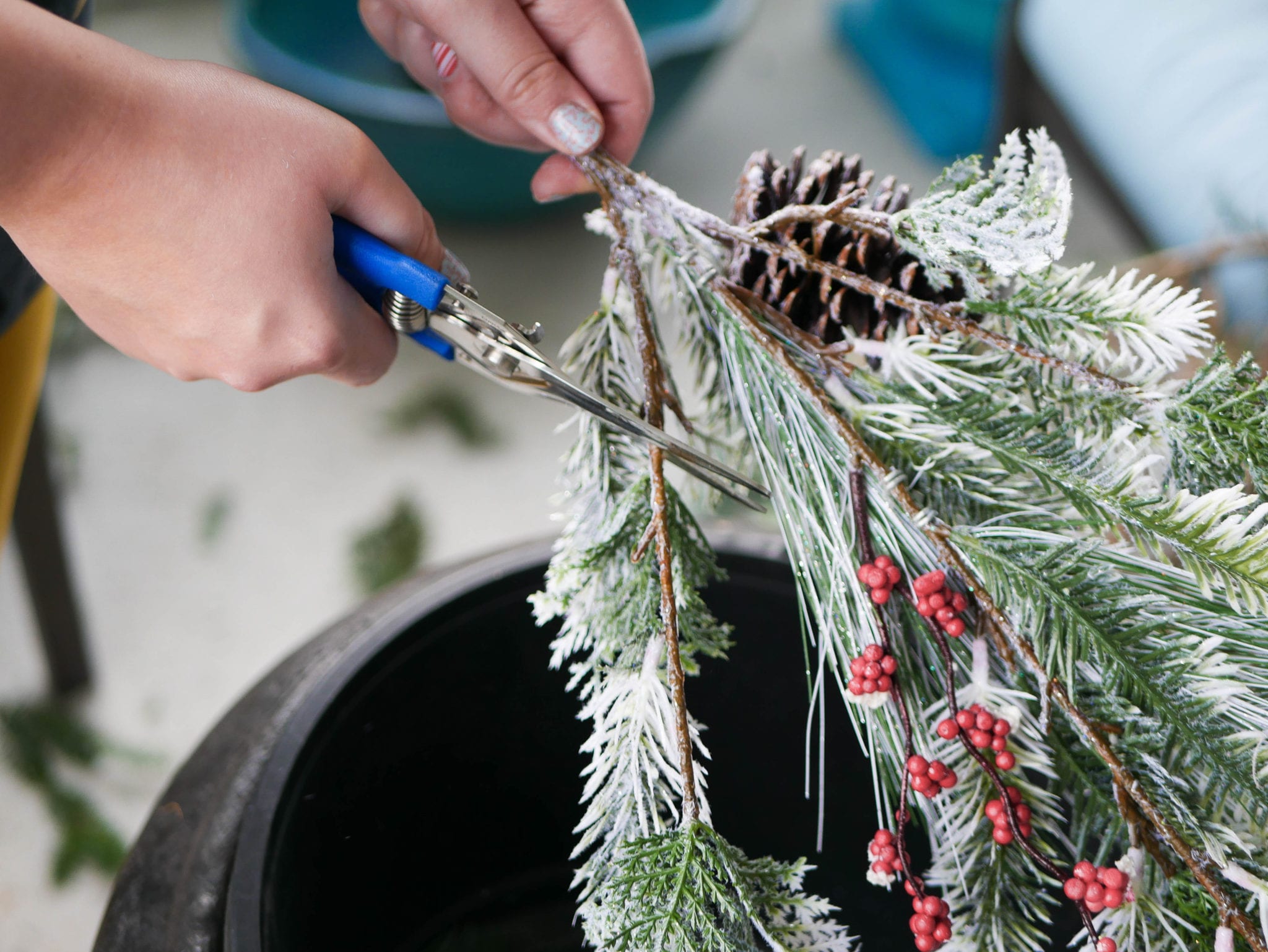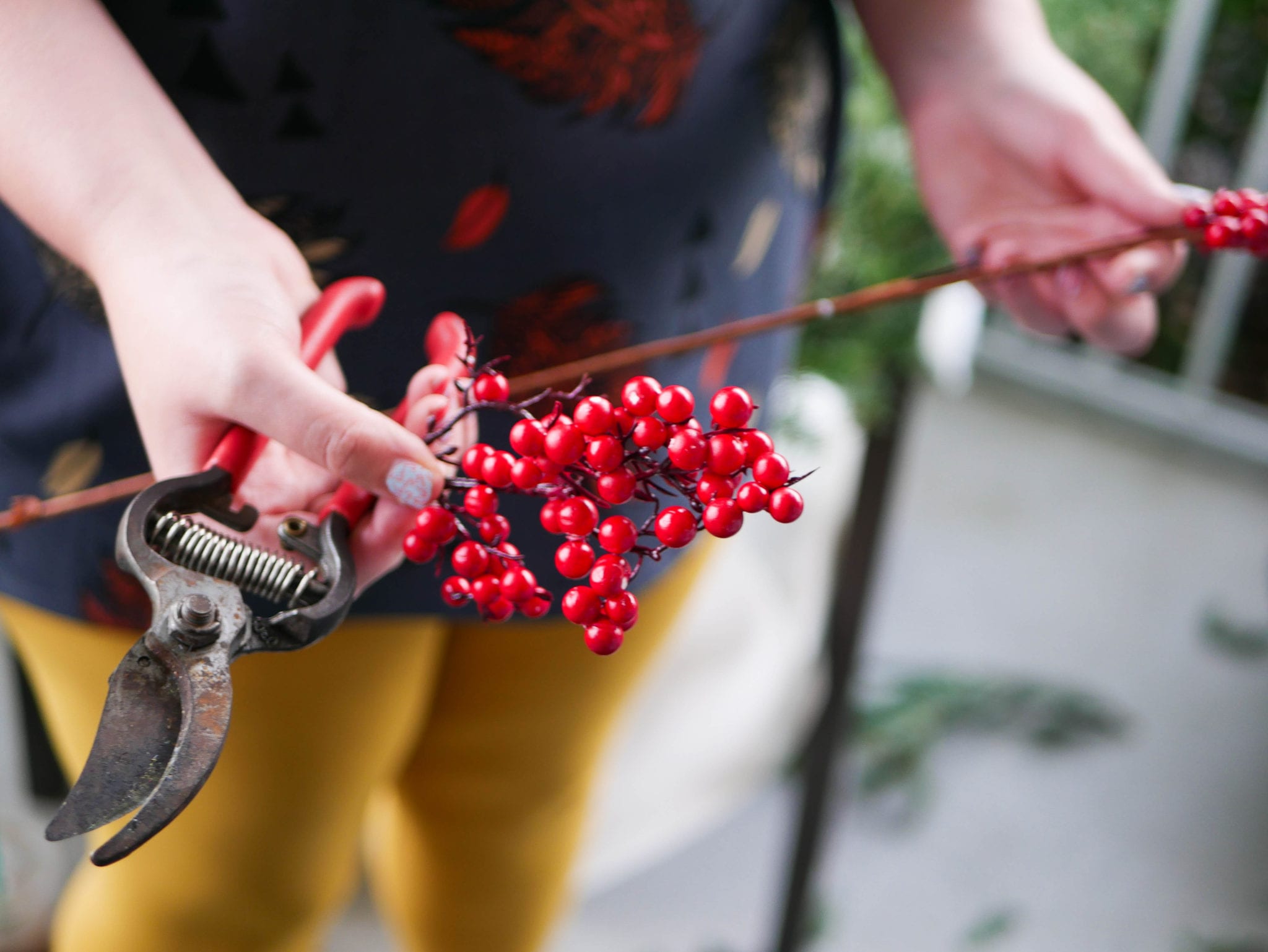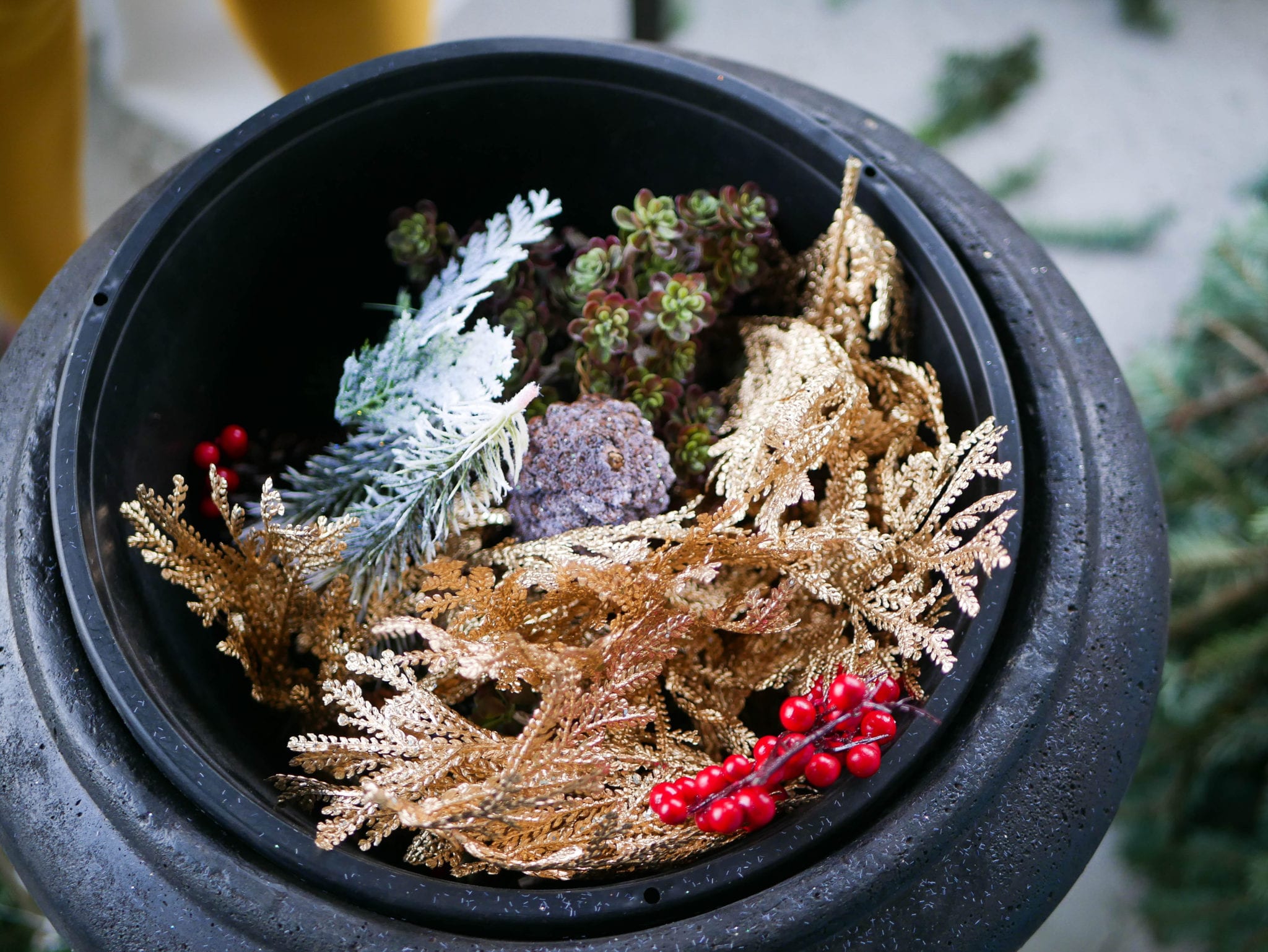 Cut a piece of wire about 10 in. long, wrap it around the accent…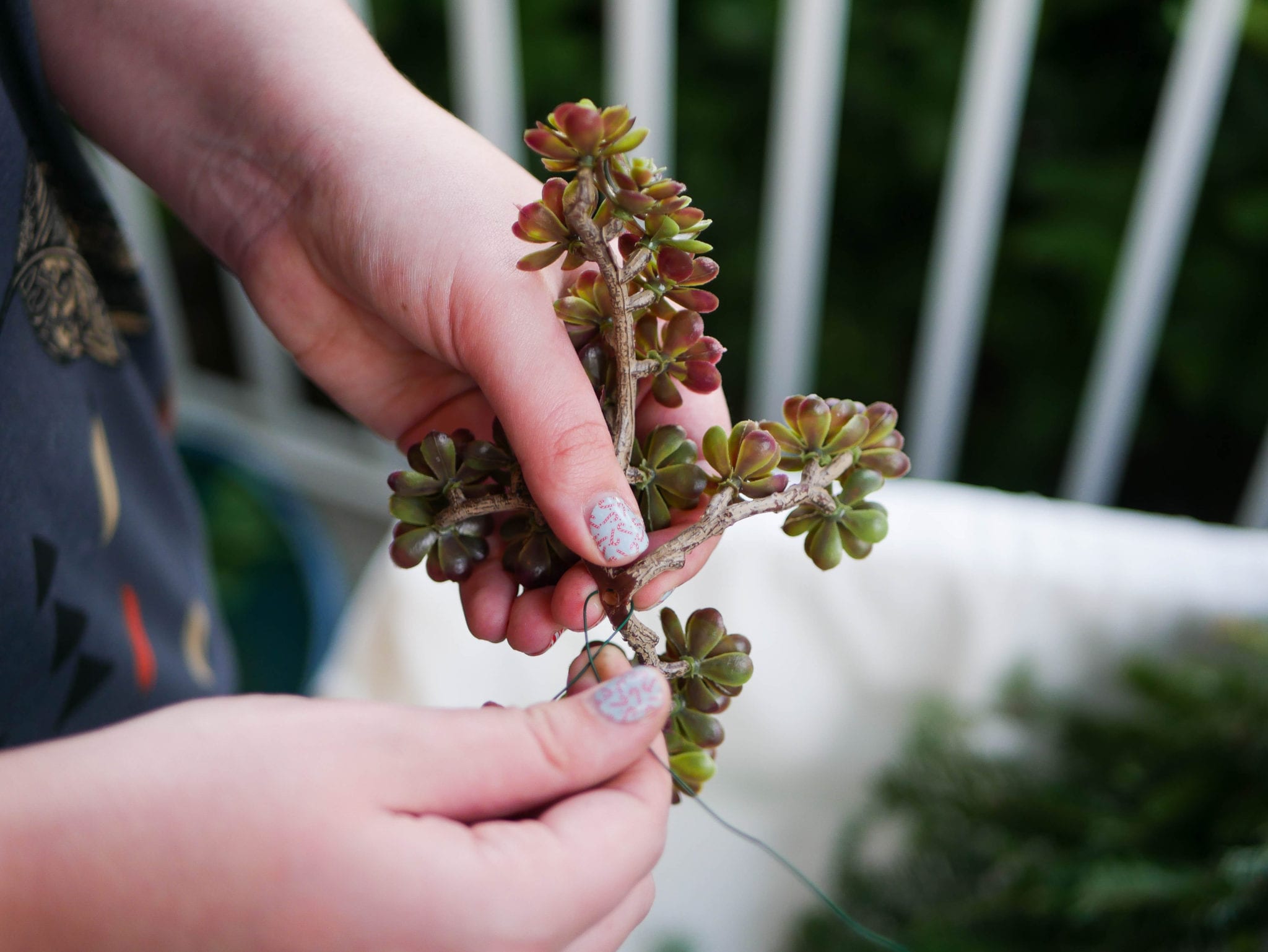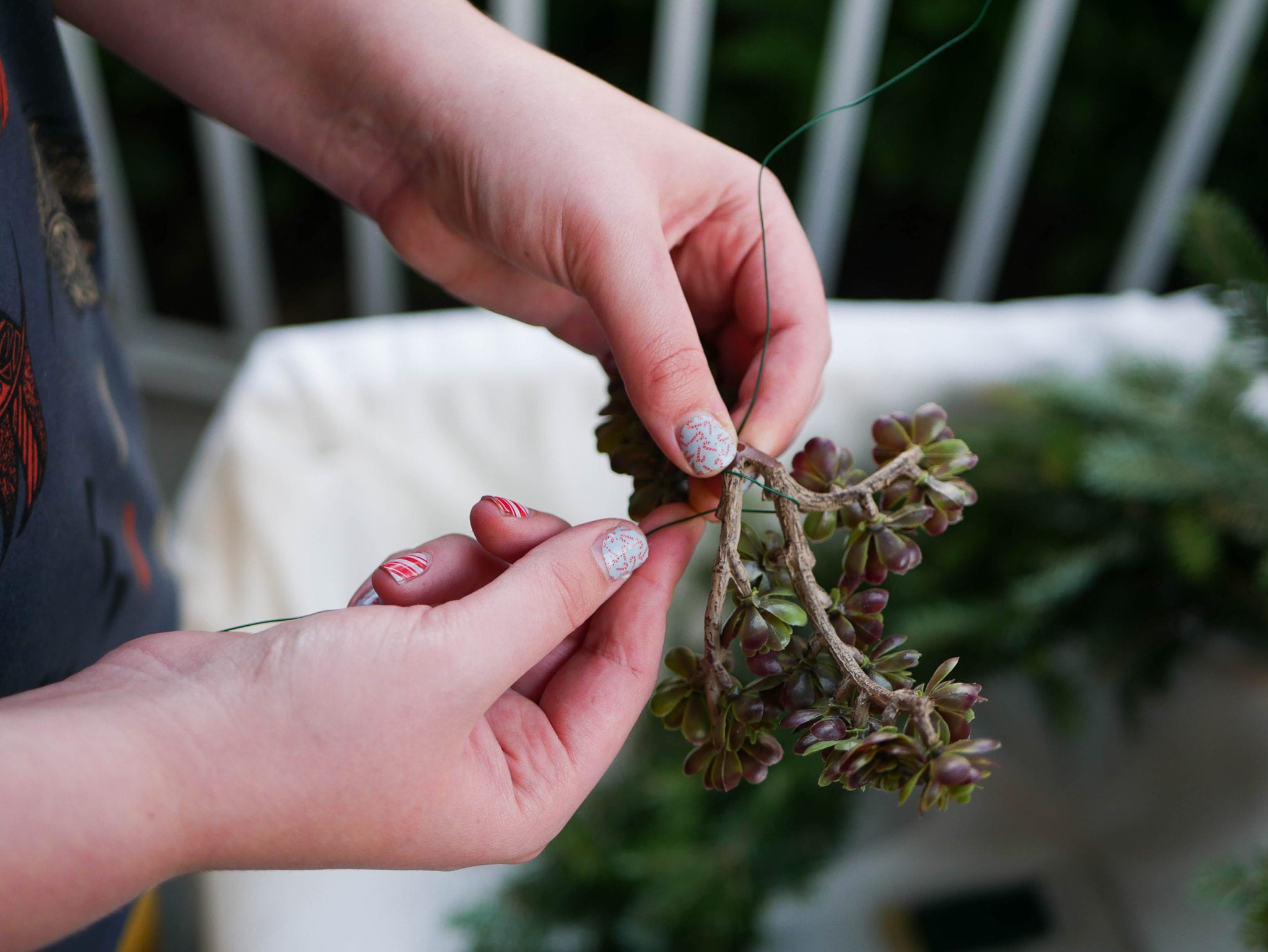 Place it where you like on the wreath, thread the wire through the branches to the back of the wreath form, and twist to secure.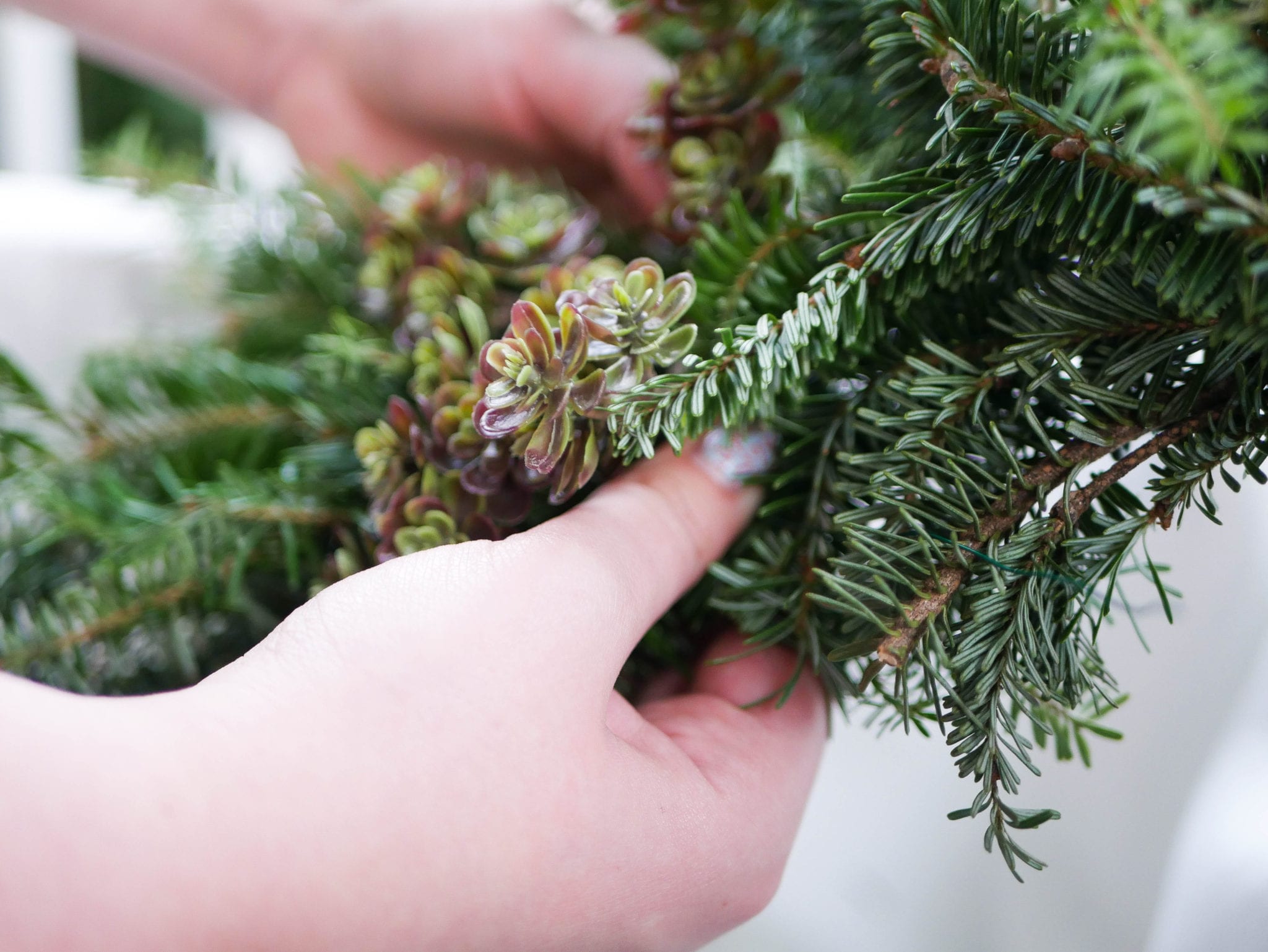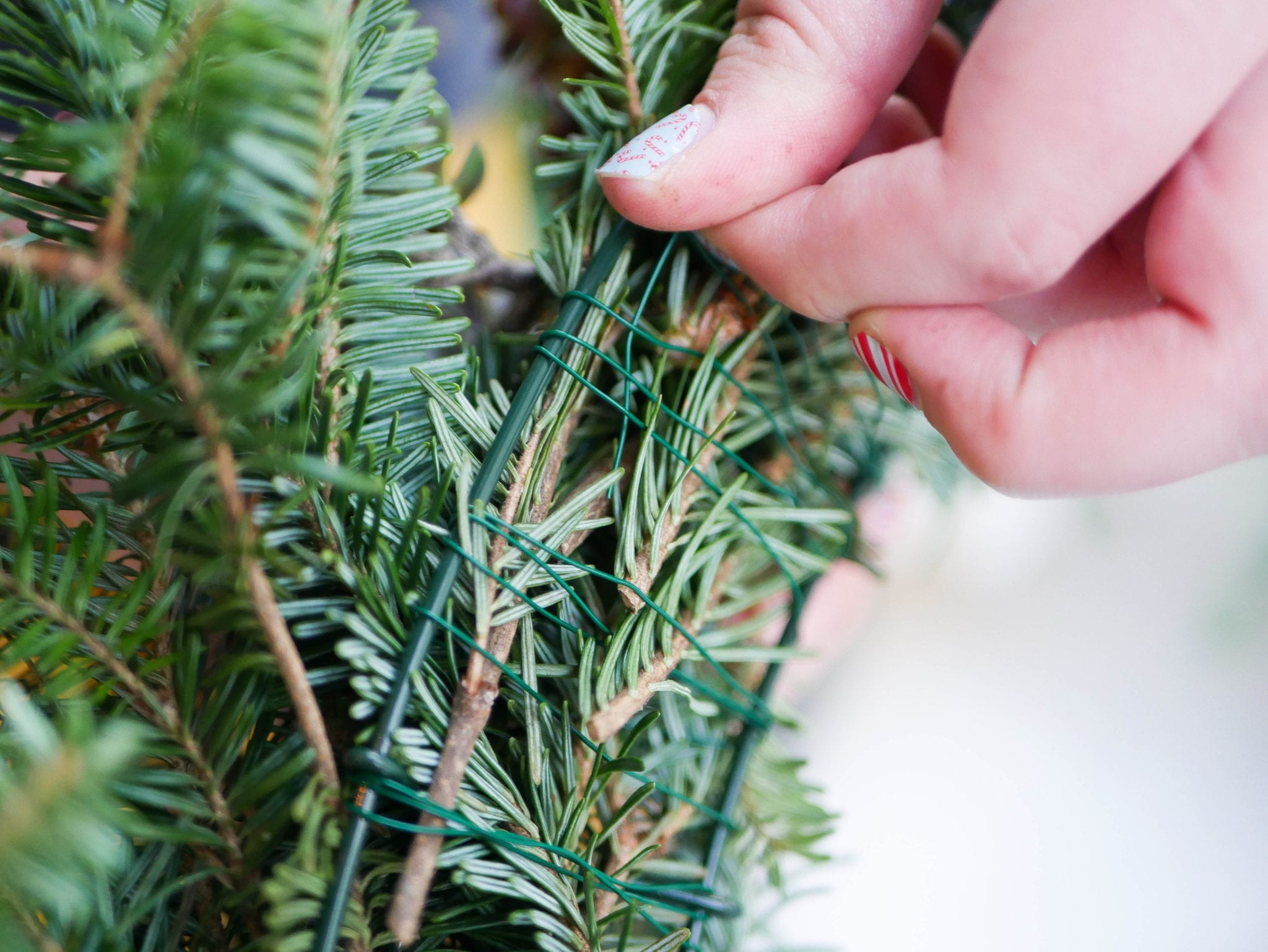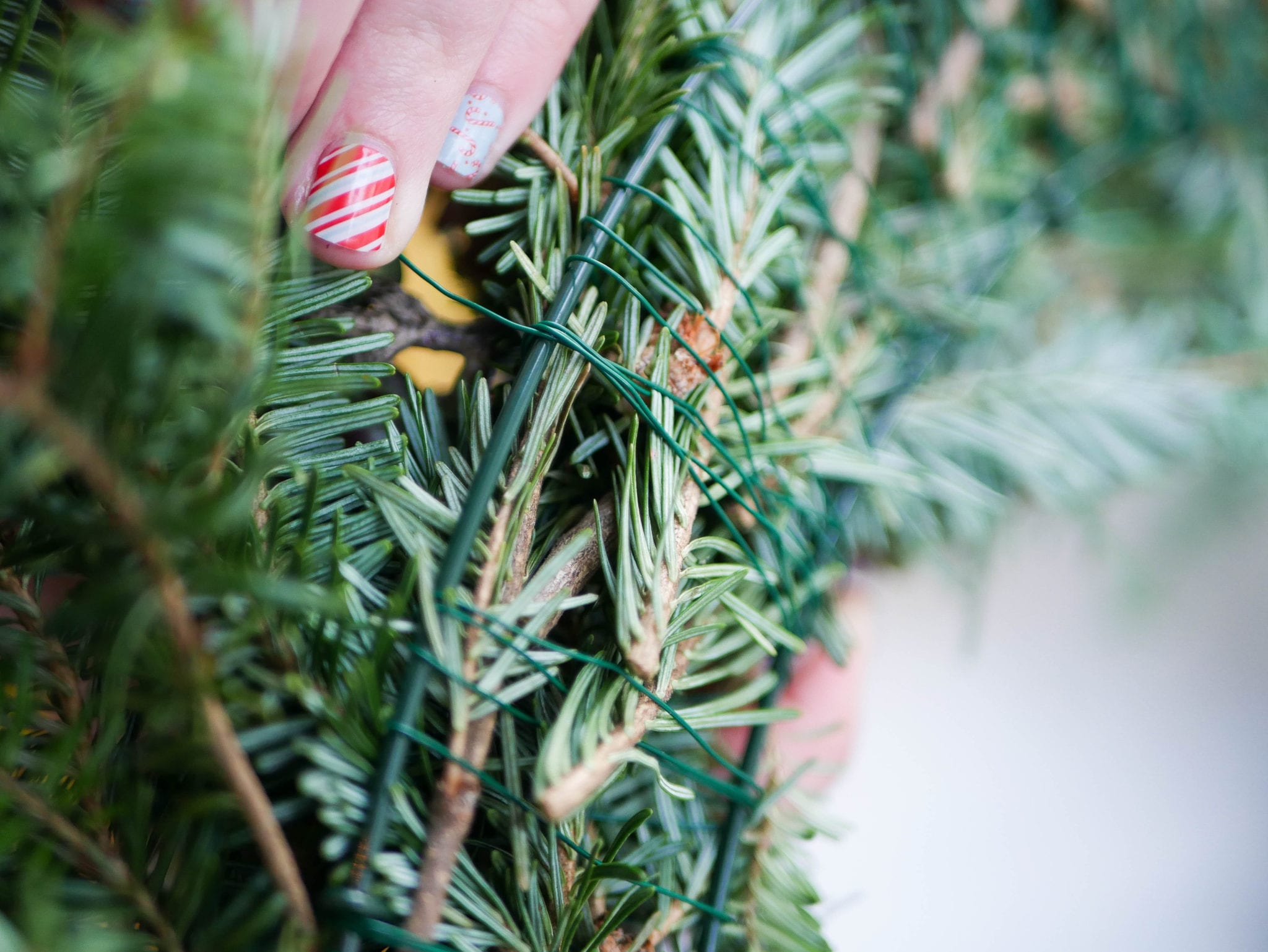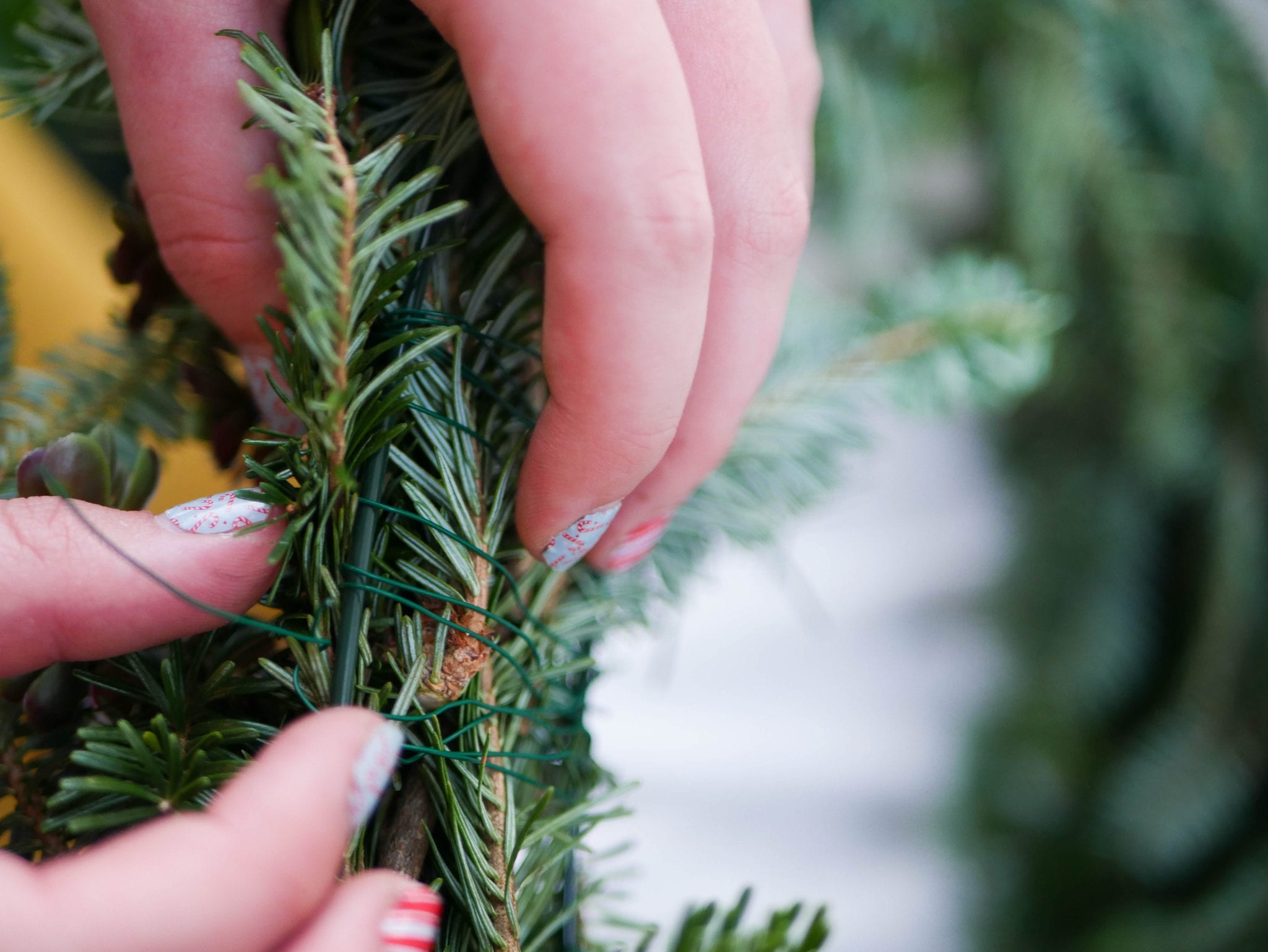 Repeat with all accents, including the crochet bow.
CROCHET BOW PATTERN
Ch 21, Sc in 2nd from hook and across, Ch 1, turn (20)
Rows 2-17: Sc across, Ch 1, turn (20)
Row 18: Sc across, finish off leaving a long tail for sewing.
Holding your rectangle longways (up and down), log roll it up and sew the two longest sides of the rectangle together. Weave ends.
With a scrap piece of yarn, pinch the center of the bow and wrap the yarn around 20 times to secure. Tie a knot and tie onto the wreath.
Don't forget to Pin this project to your Pinterest boards!
I hope you all have a wonderful holiday season!