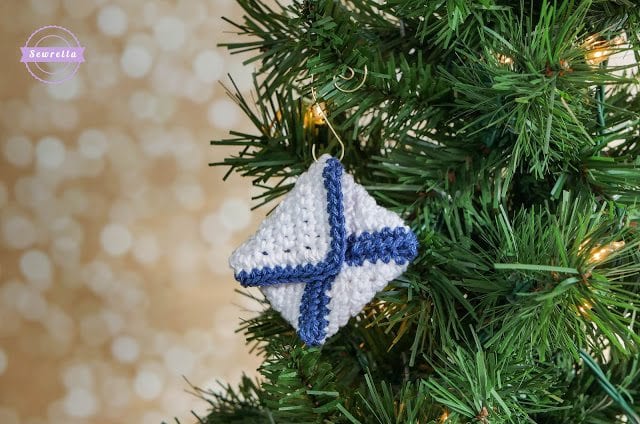 Around the holidays growing up, we always have to have a Christmas list written out to send away to Santa and his elves.
We would dream up all sorts of things for this list – one year at the top of mine was a new electric toothbrush (when those were brand new) because I couldn't imagine how cool an electric toothbrush could be.
Then on Christmas Eve, we would bake cookies for Santa and write him a letter to leave by his plate of treats.
We would thank him for stopping by our house and wish him well on his travels to all the other little boys and girls around the world.
And in the morning – low and behold! The cookies were gone and Santa's reply was left for us.
He usually told us we were good kids who had behaved all year and to keep up the good work until next Christmas. Oh, and Rudolf says hello!
It was a wonderful tradition that was a lot of fun as a youngster, and a lot of fun for my parents to cook up, I'm sure.
I plan on carrying on the tradition when my little babe is big enough! (I just want to eat the plate of cookies after he goes to sleep, let's be real)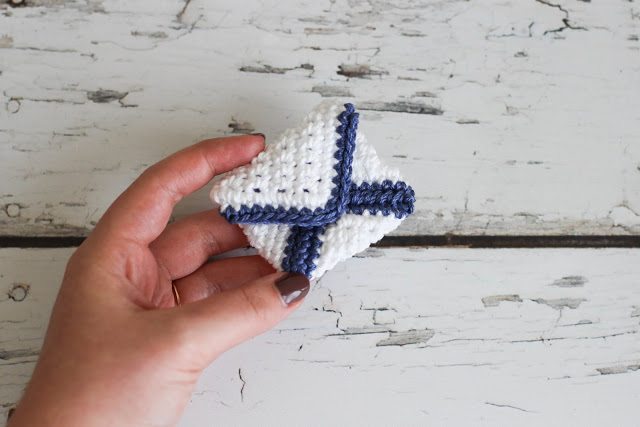 So being that crocheting a teeny tiny litter to Santa would not only be painstaking, but inaccurate as we all may not be writing specifically to the jolly fellow (see tradition below) – I went with a cute little envelope that is surprisingly easy to make!
THE TRADITION: Write a letter to Santa! If you have kiddos in the house, take this tradition literally. Take a moment to talk about gratefulness and how fortunate we are to be visited by the big guy from the North Pole. Our letters to him always included a big ole thank you!
If you don't have munchkins running around, or your munchkins are too big and too cool to write to Santa, think about who has been a "Santa" in your life.
Who has been unendingly generous and warm to you? Write them a letter and thank them! You'd be surprised how cherished a simple card can be.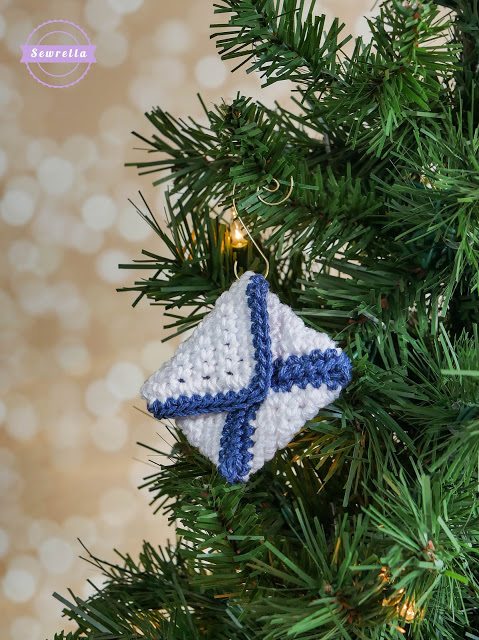 PATTERN
Materials:
– Lion Brand 24/7 Cotton in white and denim
– Size E crochet hook
– Tapestry needle
With white, Ch 15, Sc in 2nd st from hook and across, Ch 1, turn (14)
Rows 2-15: Sc in each across, Ch 1, turn (14)
Row 16: Sc in each across, Ch 1 (14)
Row 17: Sc in each st around the perimeter of your square, sl st to join, color change to denim, Ch 1
Row 18: Sc in each st around the perimeter of your square, sl st to join, finish off leaving a long tail for sewing (weave all other ends)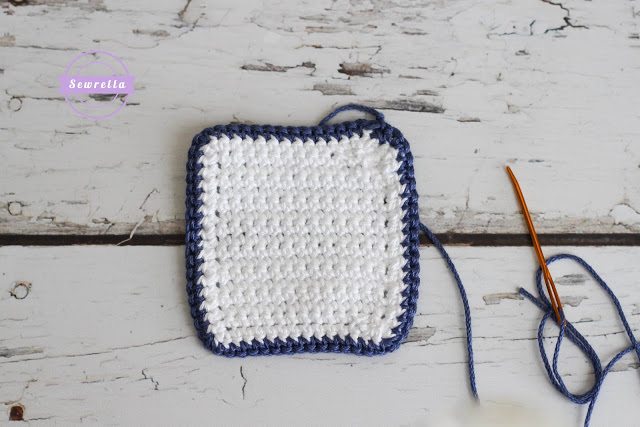 Fold envelope up as shown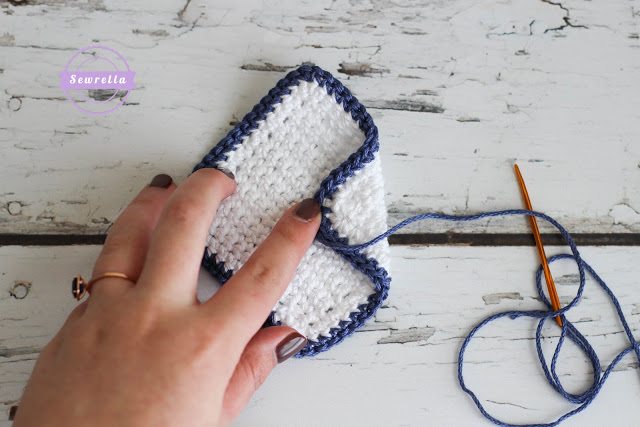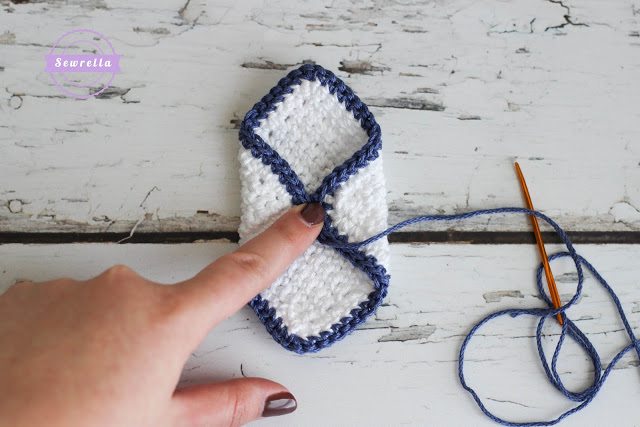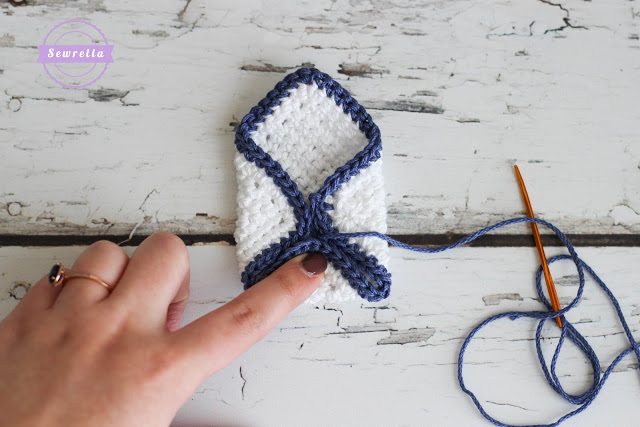 Using the tail on your tapestry needle, sew along the edges that have come together to secure. I just used a whip stitch.
Fold the top of your envelope down and tack into place, weave ends.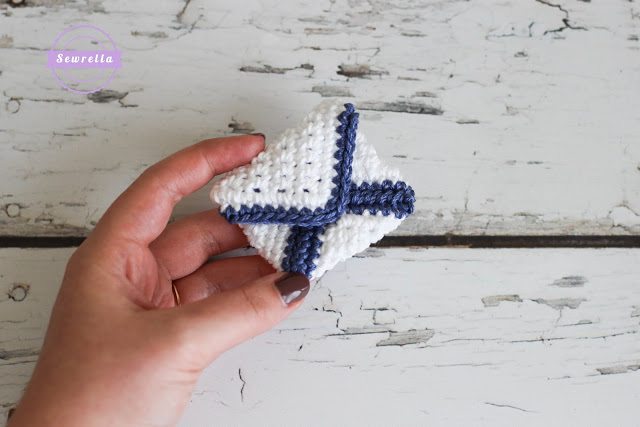 Don't forget to PIN this project to your Pinterest boards!
I hope you all write a letter to someone special, thanking them for their meaningful work!