I was sitting in a conference room at Lion Brand Yarn headquarters, on either side of me were bloggers who created huge success for themselves with yarn, hooks, and a computer – same as me. But I felt WAY out of my element. Until one of the Lion Brand Yarn reps said something to me while we were walking down the streets of New York City toward a Michaels store (because they wanted my feedback on in-store yarn displays… ME?!?!). He said "you're here because we see your potential, we know what you're capable of." That was three years and six-figures of crochet blog income ago. But let me start at the beginning.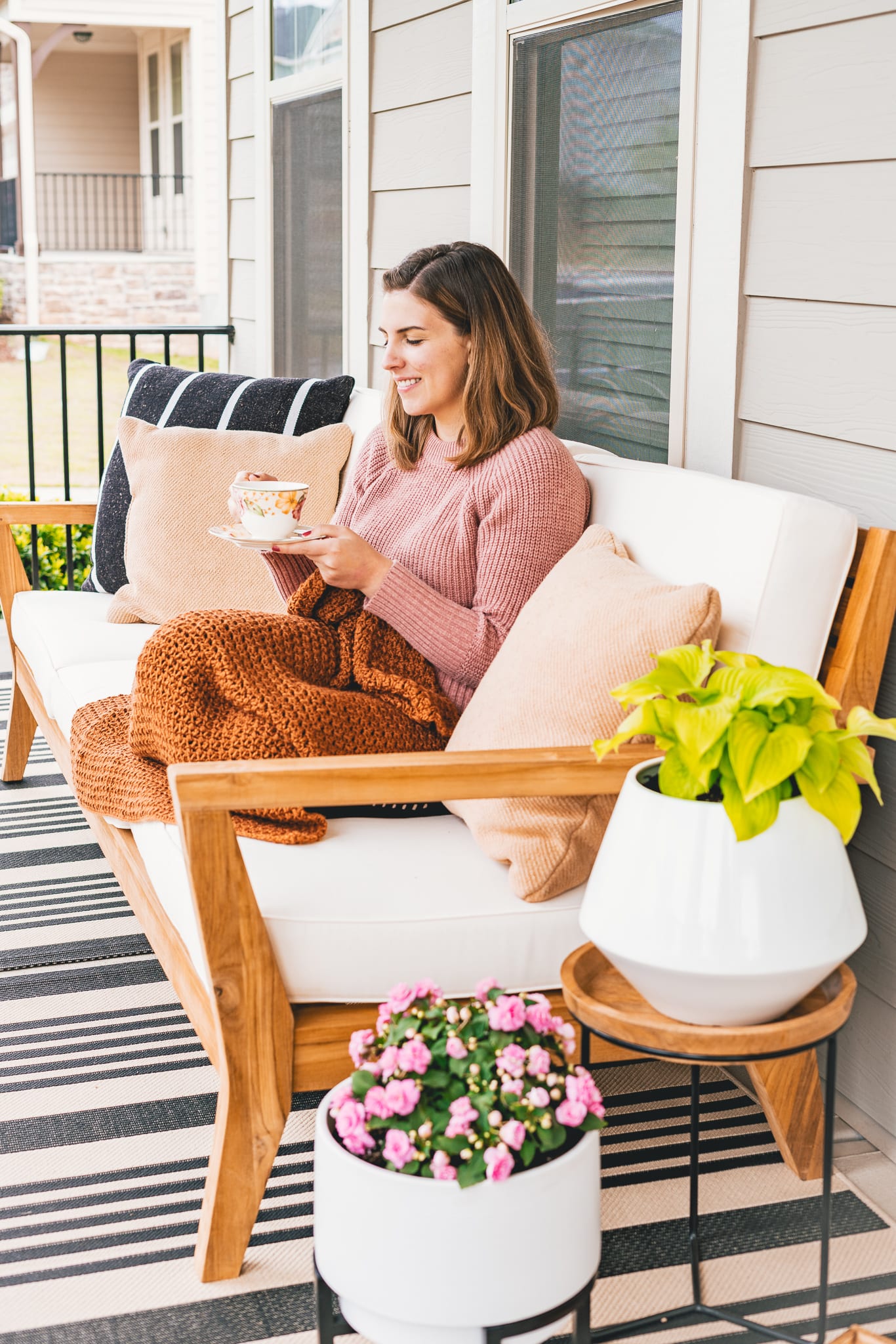 I'd always heard of blogging, heck – I read a lot of blogs for recipes, crochet patterns, DIY ideas, and other things. I was a Pinterest junkie since way back when you had to be "invited" to have a Pinterest profile circa 2010 (anybody remember that?!). I've always been crafty and creative but I never had an outlet for it in a way that could make a large impact on my life. I just picked up random crafty hobbies throughout the years like sewing my own dresses out of quilting cotton and going crazy with creative Christmas gift wrapping.
I taught myself to crochet (and ultimately knit) on youtube while my great grandmother Betty was in the hospital with a failing heart. All there was to do was to sit around and wait for doctors and tests to tell us what we already knew: we were losing the matriarch of our family. I needed something to focus on and since Betty had been the craftiest lady I'd ever known (she never crocheted or knit but she did extensive cross stitch, embroidery, and TONS of sewing – including my mom's bridesmaids' dresses!) so I wanted to pick up a hobby that made me feel more connected to her before she was gone.
I remember wondering the craft store in a daze, looking for something I could do while waiting at the hospital. Sewing was out, I couldn't bring a sewing machine to the waiting room. Cross stitch seemed too focused, I needed something more repetitive. Then I saw a skein of Lion Brand Wool Ease Thick & Quick on an endcap. The elusive fisherman colorway was in my hands before I knew it. I didn't know to read the yarn label to see what hook size to buy so I picked up a Susan Bates N hook just because it was gold.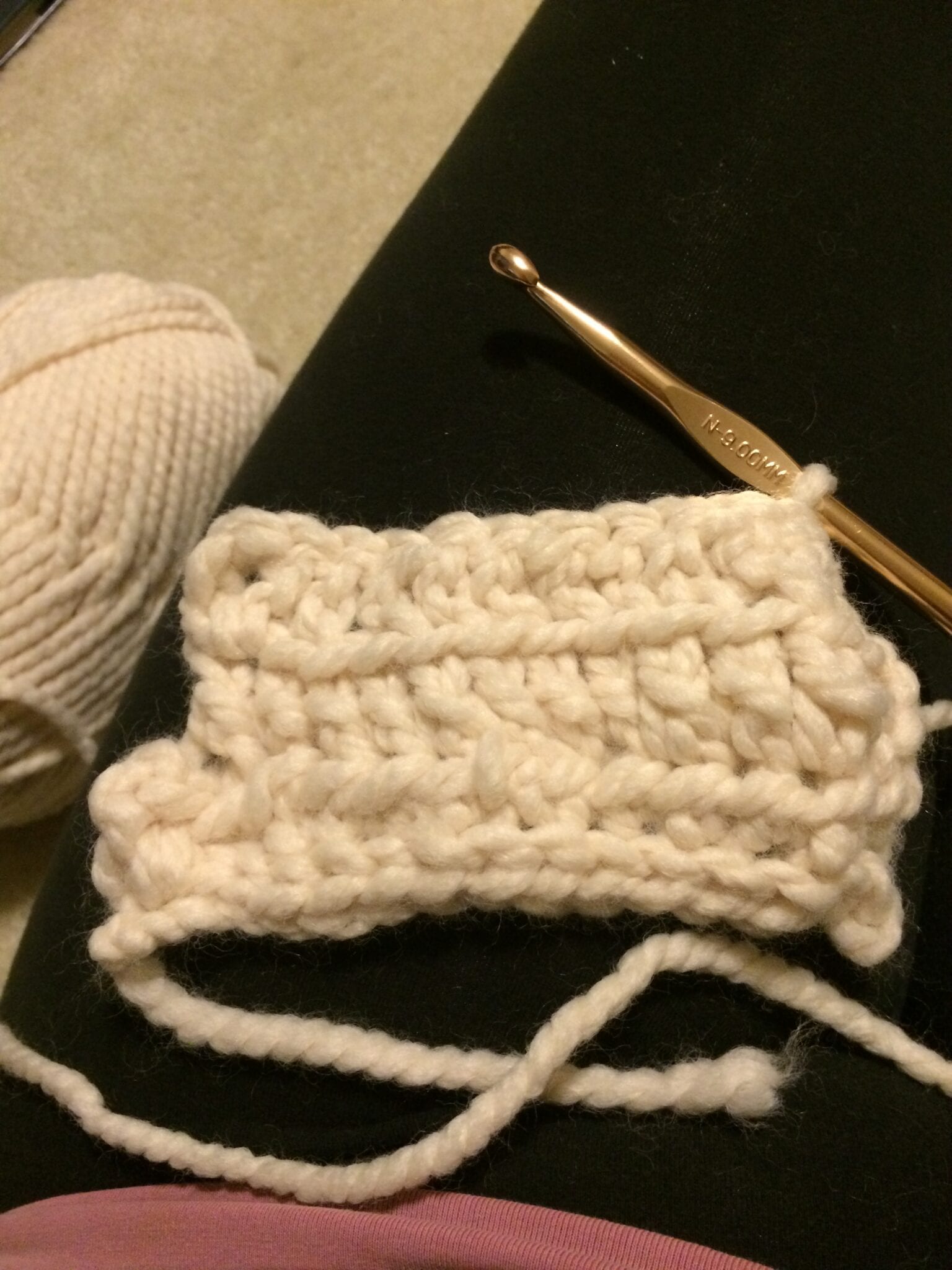 I went home and watched hours of youtube videos and learned the basic stitches. Before I knew it I had a scarf going and I haven't stopped crocheting since. Betty passed away about a week later and I crocheted on the drive to and from her funeral services. In some ways it feels like I'll crochet forever just to keep a piece of her with me.
Fast forward about two years later, as I am in college studying English Literature and working hard at craft coffee shops around town, all the while crocheting constantly. I was even called "grandma" lovingly by my other young coworkers. When I got pregnant with my partner of about seven years, it was a surprise and an awakening. I realized two things pretty quickly:
I didn't love the life I was working toward. I had no desire to move up through the ranks at the coffee shop and I remained focused on school. But I was studying to eventually become an english teacher, a dream that didn't feel like it quite fit. Although I loved books and learning, I always dreamed of doing something very creative with my life. I secretly hoped that I would write the great American novel while teaching and eventually slip out of that confined job. Though those are lofty expectations with a baby on the way and only a half finished english degree.
I needed a good paying job, and fast. Minimum wage plus tips wasn't going to cut it and while by husband was busy building his business from the ground up (now a larger-than-life printing business) I needed to try to fill in the gaps.
While I was pregnant I knew I had a shot. A short window of a few months that I could dedicate to trying to build something. When my fall semester ended, I left school and the coffee shop with a dream and a crazy work ethic. I told myself this:
If I can make enough money to buy our groceries by the time the baby comes in May then I will keep going with whatever this creative idea turns out to be. And if it ever stops making money I will go back to my normal life.
But what creative idea do I run with? What could I turn into an income?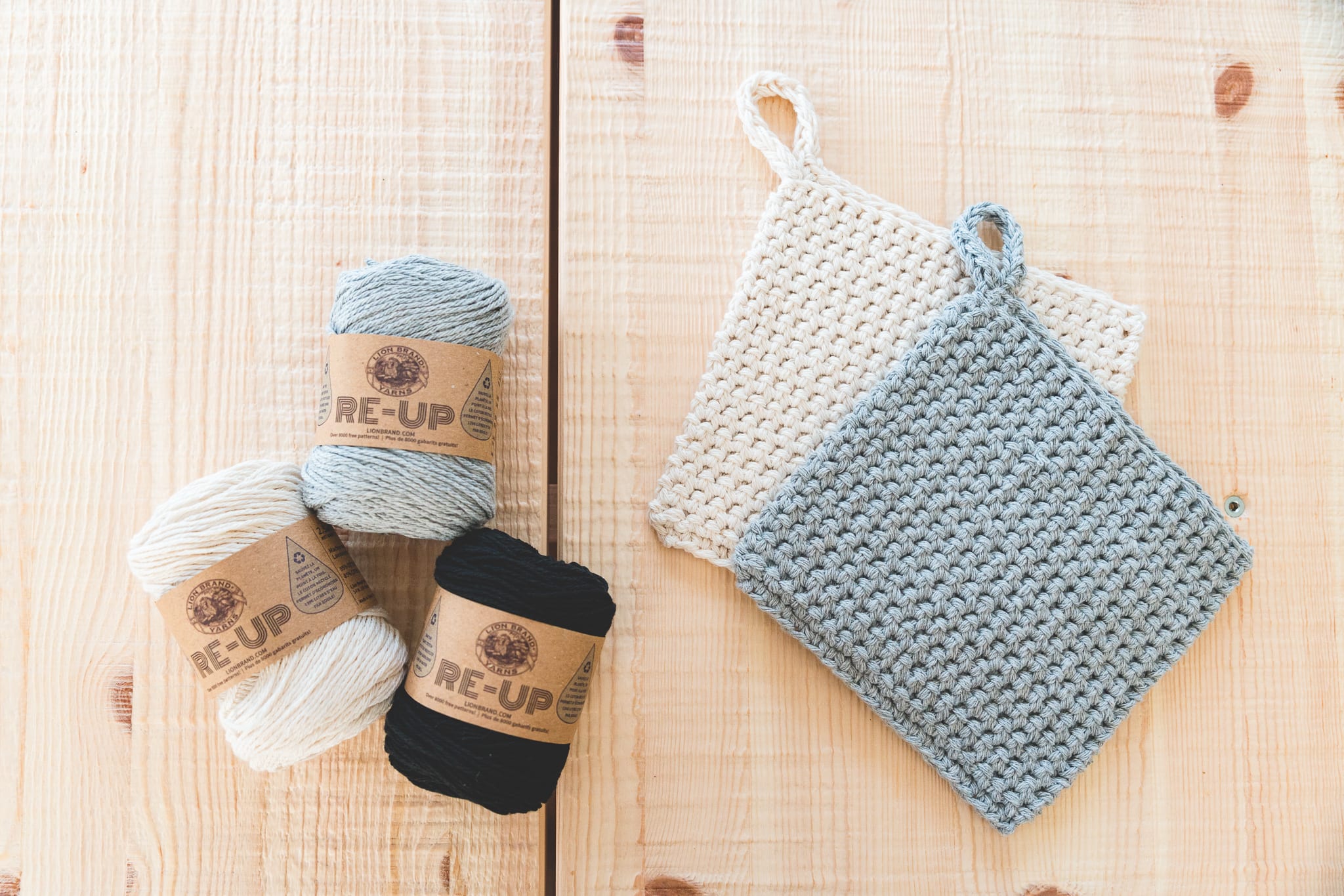 I'd been reading a lot of crochet blog over the last couple of years since I'd begun crocheting but even more so after I got pregnant as I made things for the baby. I thought to myself that these men and women that write these blogs just started them one day. They didn't have any more training than I do now so let's see if I can do the same thing. I'd already been making up some of my own patterns when I couldn't find what I wanted online so I felt it could work.
I created my crochet blog website, Sewrella.com, on Christmas Day of 2015 (did I mention my crazy work ethic? Who starts a business on Christmas Day??). I spent the first several weeks figuring out how to post a crochet blog post and write a pattern, though I still had a lot to figure out on my own that took YEARS to master.
I worked diligently at creating patterns for my crochet blog, from scarves to granny square tutorials, and even intricate blankets. I worked seven days a week and I created dozens of crochet blog posts by the time the baby came in May. During that month I made $800 from my crochet blog and it was determined that I could keep blogging as long as it kept making money to help support my family.
Sewrella has earned more money every month since then as I've continued to build a repertoire of blog posts, tutorials, and designs even working with big companies like Lion Brand Yarn, JOANN, and Michaels Stores.

Oh yeah, back to walking down the streets of New York with Lion Brand – this was a little over a year after I started blogging. For some reason they saw my granny squares and my tenacity and though I deserved a seat at that table. I'm still not sure what potential they saw back then, since I still had SO much to figure out. But they saw it and they knew where I could go.
Over the last few years this crochet blog has turned into something I never thought possible. It's afforded me a comfortable financial life – something that seemed so far out of reach when I found out I was pregnant without a concrete plan – and it's given me the creative freedom that feeds my soul. It has not been without hard, consistent work but MAN has it been worth it.

After sharing my story, I've been asked a lot of specific questions about how I got from A to Z. How I went from starting my crochet blog on Christmas Day four years ago to making a six-figure income. The dos and don'ts of writing a crochet pattern. How to work with brands. How to take beautiful photos. How to use social media in ways that will amplify my blog instead of just waste time.
I've written a comprehensive online course that answers all of these questions and lots more, The Sewrella Method. I talk in depth about the big wins and the even bigger misses so that you don't have to figure it out alone.
There is also a wonderfully engaged online forum called the Neighborhood that's a place to talk with like-minded students about course content as well as your own personal journeys. It's a place to ask questions, share ideas, and work together toward our own common goal of being amazing crochet bloggers.
If you aren't sure, no sweat! Check out the chapter previews and course quiz on the Sewrella Method website to see if it's a good fit. We'll be here when you're ready.