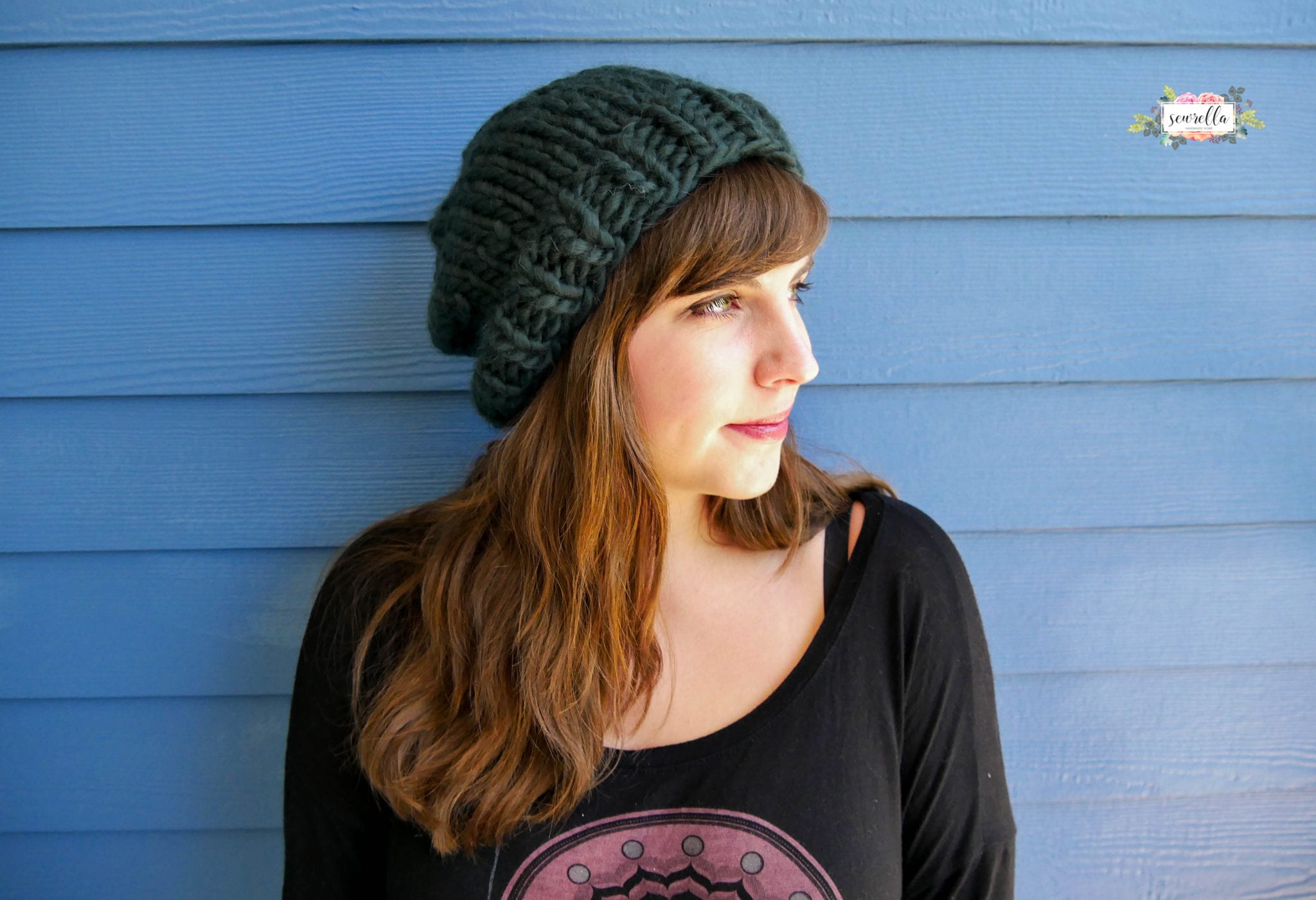 This is the easiest knit hat pattern you'll find!
And the first one I've ever written, yay!
It's my favorite pattern for both men and women, with a nice fitted look for men and a slouchy look for ladies. It's perfect!
This pattern is a great "first pattern" for beginner knitters and lets you hone your skills.
Make lots of these to stock up for craft fairs, holiday gifts, or just because they're fun!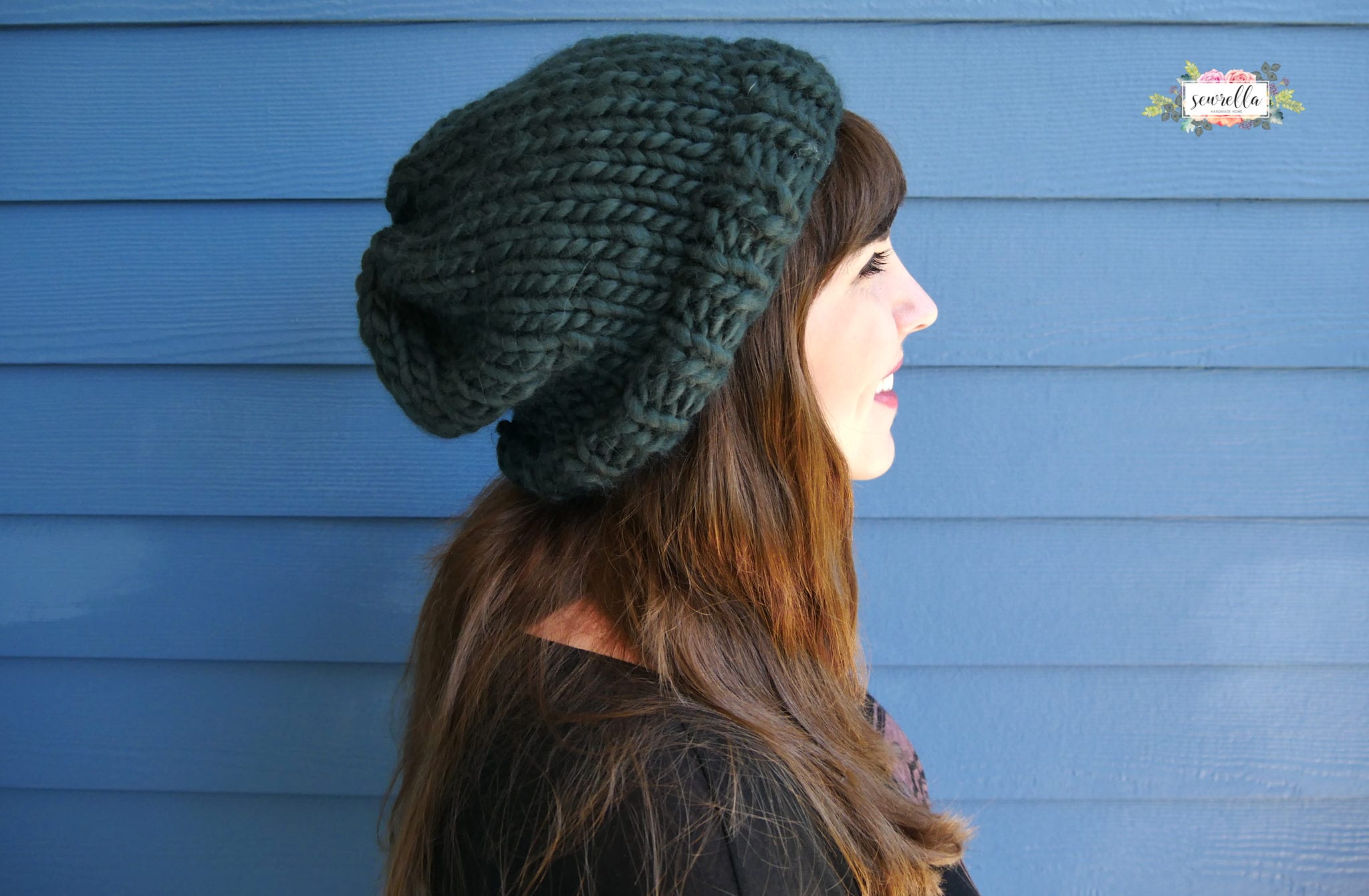 I knitted up my hat with some Wool and the Gang Crazy Sexy Wool, and let me tell ya something – it's so dreamy. This 100% Peruvian Highland Wool is the softest, most luxurious yarn. It created such a warm hat in such a pretty color – it's called Forest and it's the stuff of dreams! You gotta go get some, you won't even use the whole skein for this hat.
I've got a handy video tutorial for you too, because I love ya.
PATTERN
Materials:
-Wool and the Gang Crazy Sexy Wool in Forest
-9mm Circular knitting needles
-Large eye tapestry needle
Cast on 38 stitches with a long tail cast on
Rounds 1-5: Knit 1, Purl 1
Rounds 6-20: Knit in each st around
To finish off the top, cut your working yarn with about 2 ft to spare, use a large eye tapestry needle to sew through each stitch and slip them off your needles (see the video above to clarify!). Pull gently to cinch up the top, sew around the top of the cinch, turn the hat inside out and sew come stitches criss-crossed over the cinch, turn right side out and weave ends.
Don't forget to PIN this pattern to your Pinterest boards!
What should I knit next here on the blog? Comment below!