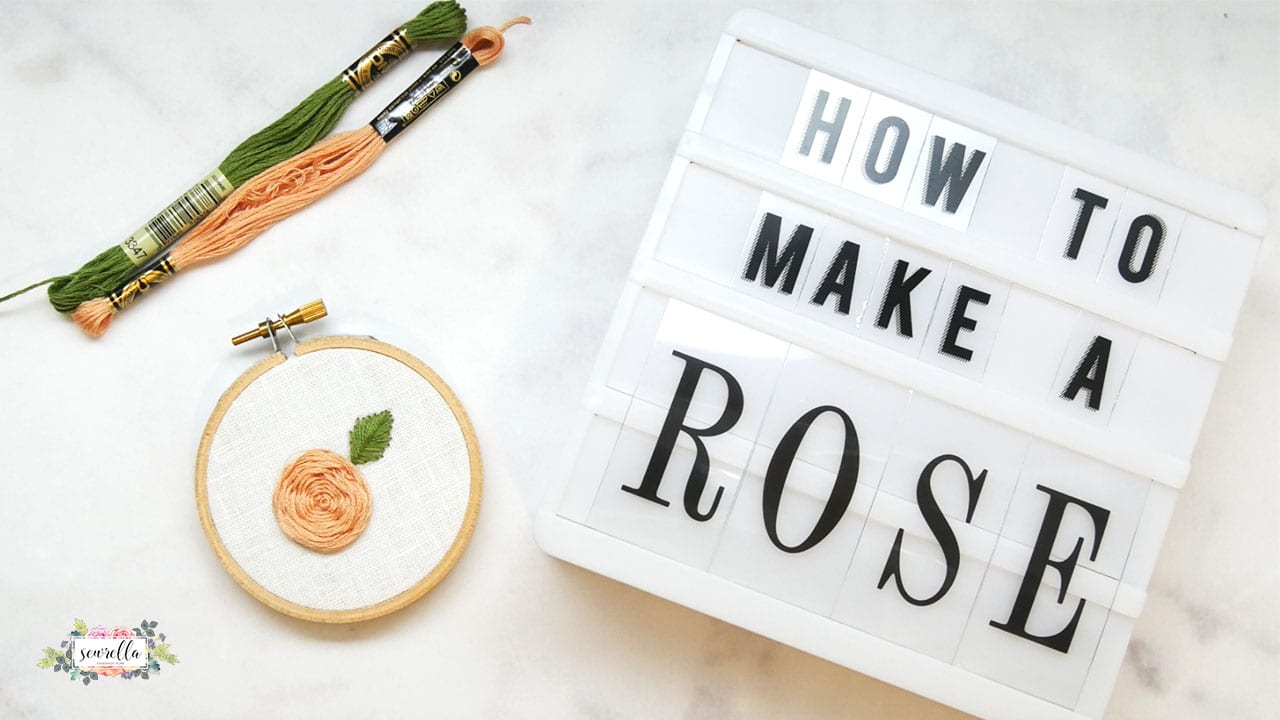 I've been playing lately with lots of hand embroidery and honing my floral skills! It's been lots of fun to get into a needle art that's not crochet.
So I filmed a super quick (like under 10 minutes) video tutorial on how to embroider this little rose and leaf with just DMC thread and a needle.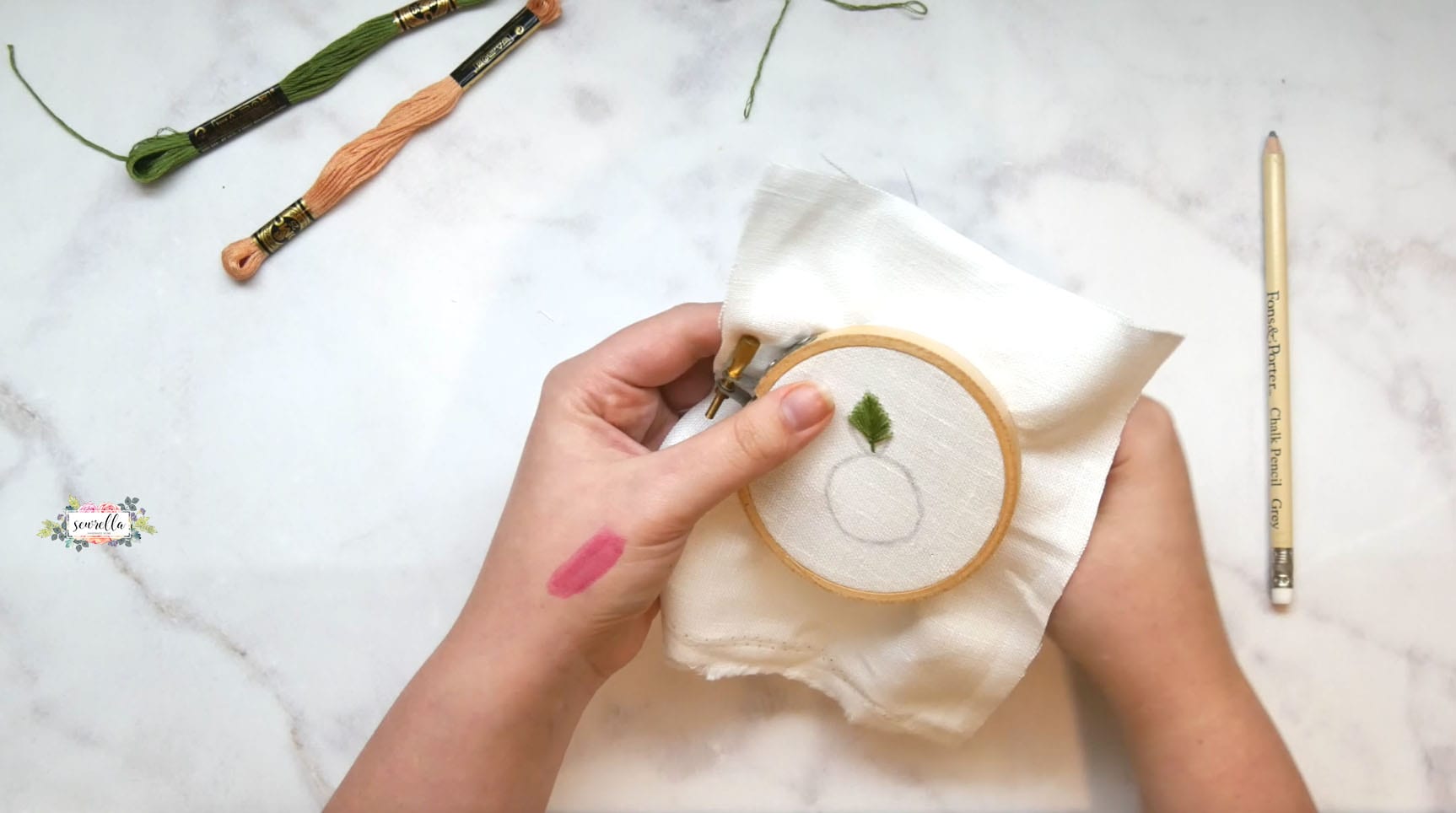 It's so easy, you won't believe you've never done it before.
Then you'll skip off to embroider ALL the things.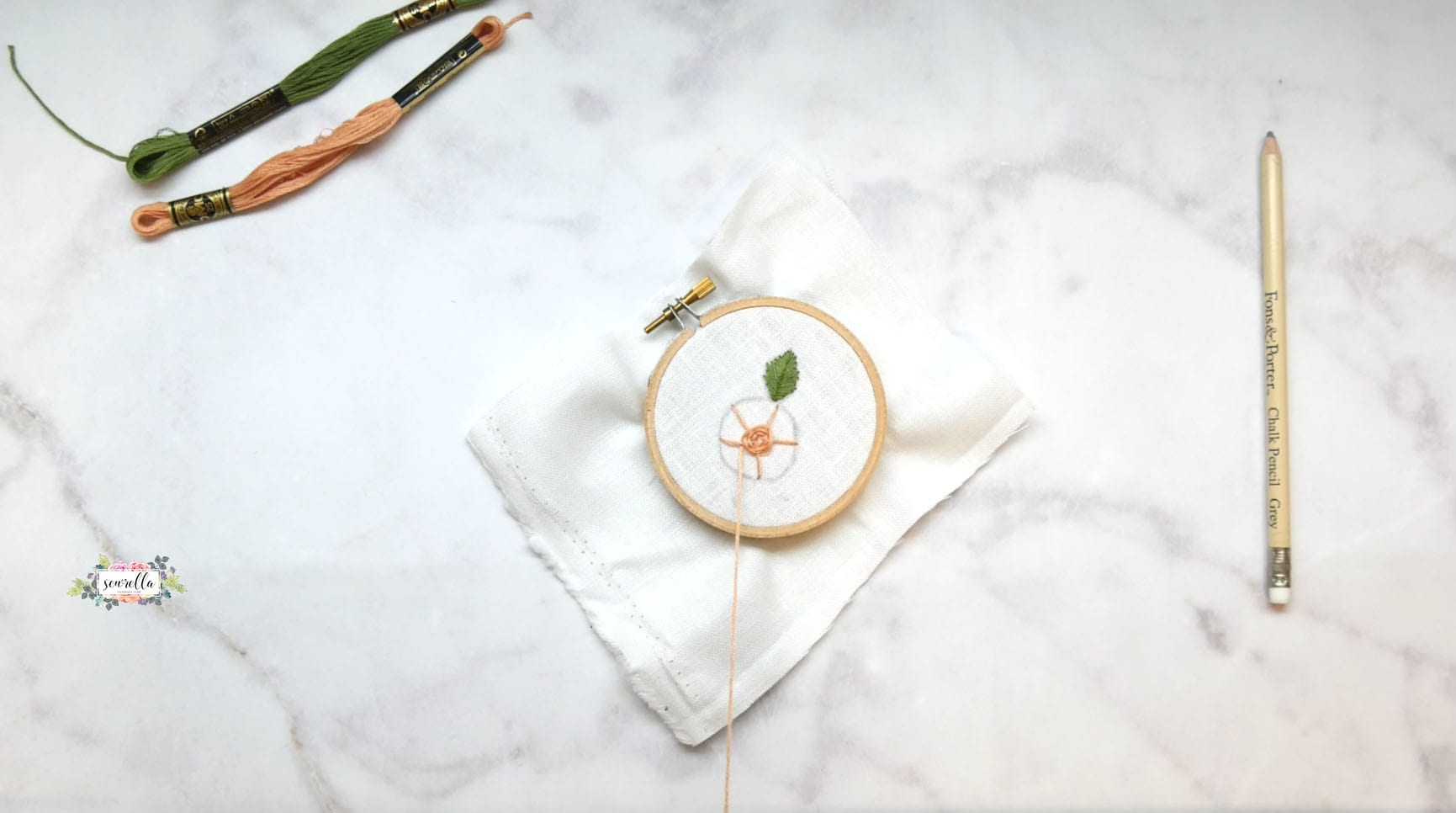 All you'll need are:
-DMC embroidery thread in peach (or the rose color of your choice), and green
-Medium sized embroidery needle
-A small swatch of linen or calico fabric (you can use cotton, but it won't be as clean a finish)
-Chalk pencil
-Scissors
-Optional: Hot glue or craft glue to finish it off

Watch the video below to see how I did it, lickidy split!
Do you want to learn more about embroidery? Leave me a comment below!