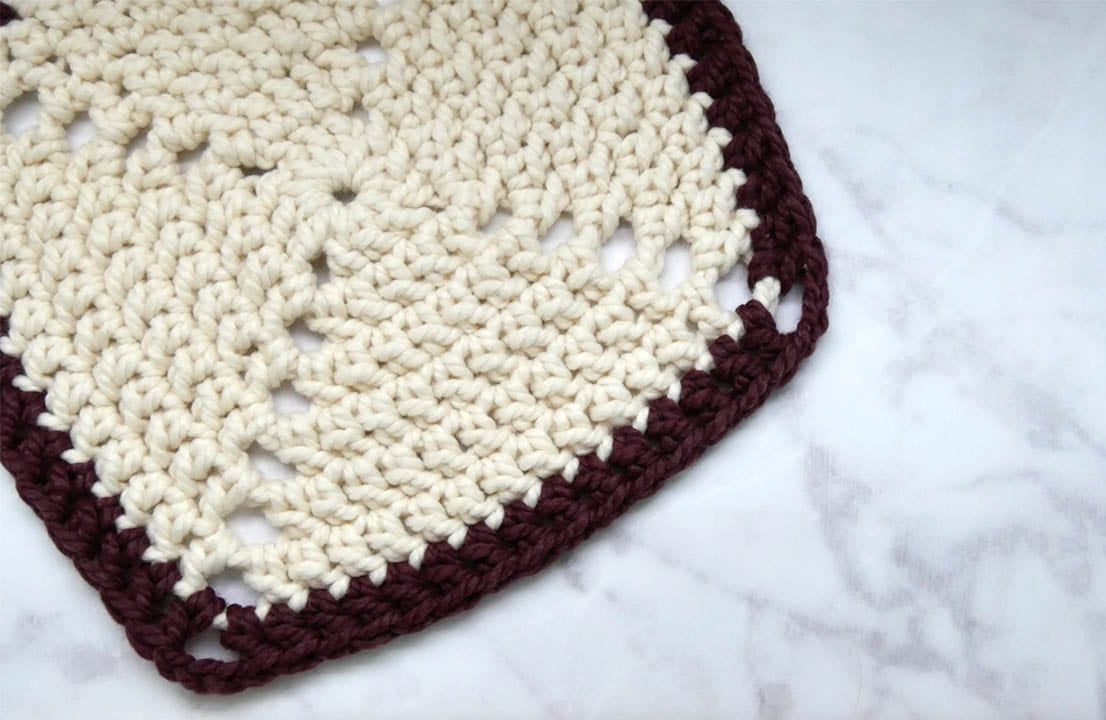 Granny squares are the cornerstone of crochet. They are what our grandmothers (or in my case my great great grandmother!) crocheted blankets for us out of in bright colors with soft, careful stitches.
They're that thing that most of us learn to crochet first.
Maybe you learned to make the traditional kind with chain spaces on the sides, or you learned this way – the solid square.
I've got a tutorial on the traditional square HERE and below is the video and pattern for the solid square!
I love granny squares because they can be so versatile! Make a whole blanket using this square pattern, get creative with color changes, and have fun!
It's the next episode of my new series, Stitch Dictionary – the place where you can find tons of new, unique stitches to try!
For each of these stitch swatches, I'll be working up an 11 x 11″ swatch in Lion Brand Wool Ease Thick & Quick in varying colors, eventually joining my swatches together to form a Stitch Dictionary Throw blanket!
Follow along and make your swatches with me.
PATTERN
Materials:
-Lion Brand Wool Ease Thick & Quick in Fisherman & Fig
-Size N/P 10mm crochet hook
-Large eye tapestry needle
Round 1: With Fisherman Ch 4, sl st into first st to form a ring, Ch 2, working into the ring 2 Dc, Ch 3, 3 Dc, Ch 3, 3 Dc, Ch 3, 3 Dc, Ch 3, sl st to top of first Dc of the Round, Ch 2
Round 2: Dc in each st around, (Dc, Ch 3, Dc) in each Ch 3 space, sl st to top of first Dc of the round, Ch 2
Repeat Round 2 until desired size
*I changed color to Fig for Round 7
Finish off, weave ends