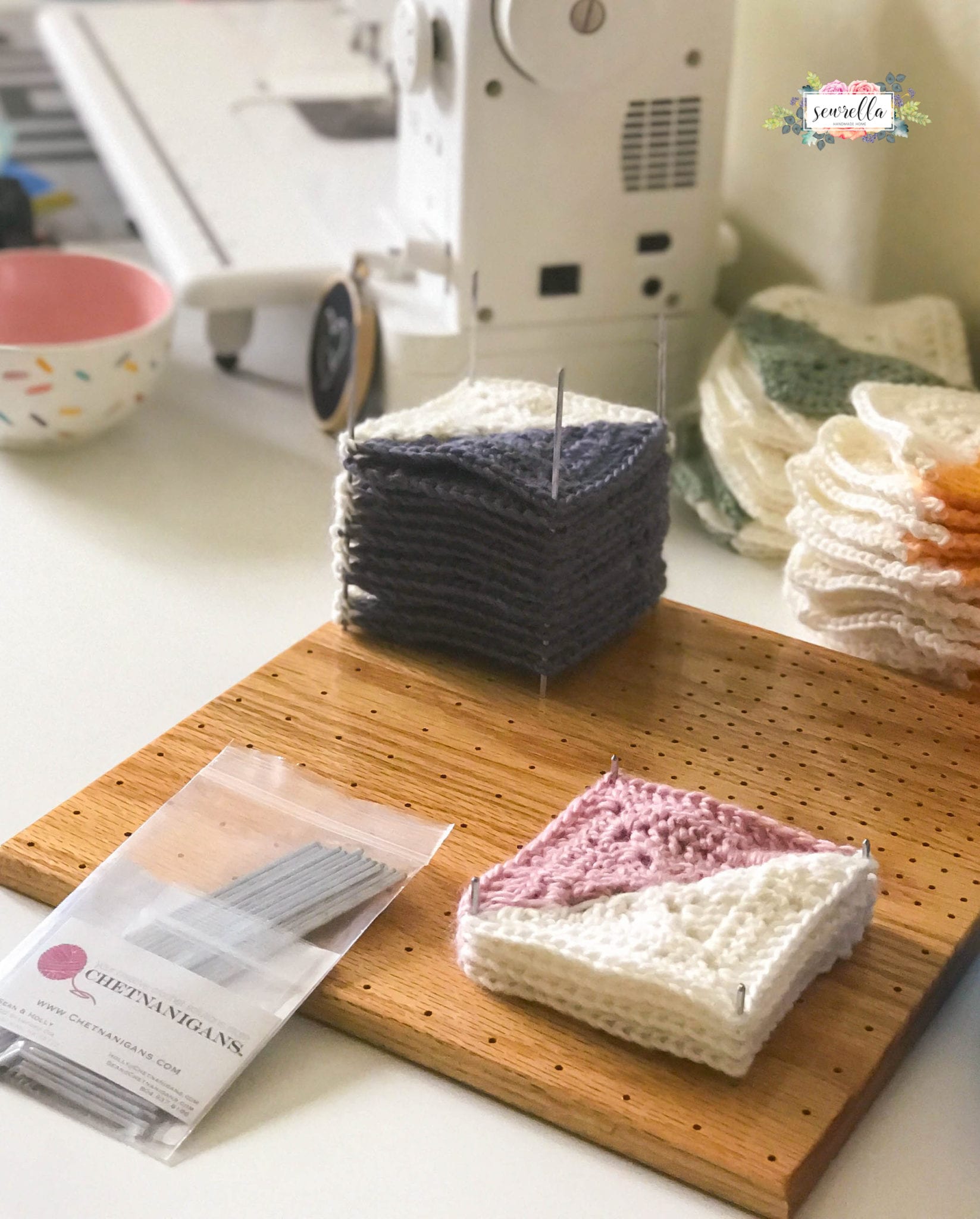 Granny squares are a tale as old as time in the yarn world, and date back to the early 1900s. They're fun to make and have an endless number of variations.
Once you've made all of the granny squares you need for your project, though – you need to block them. What this does is creates an even shape and size among all your squares.
(If you're looking for the half square granny crochet square pattern, find that HERE!)
When we make granny squares, even with the same yarn, pattern and hook size, there will be tiny variations in tension altering the shape and size of each square. So to get all of our slightly different squares to be identical in shape and size, we need to block!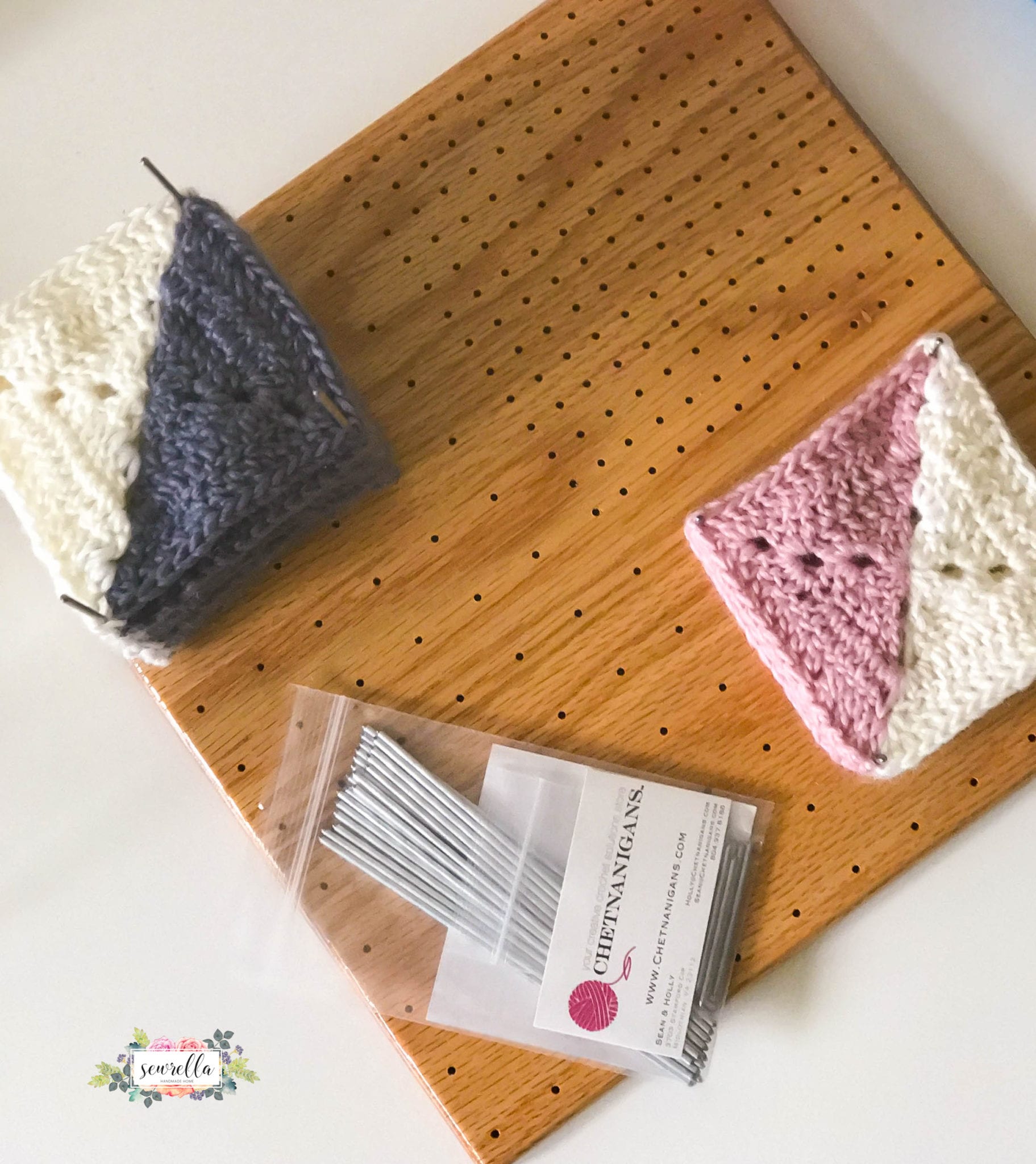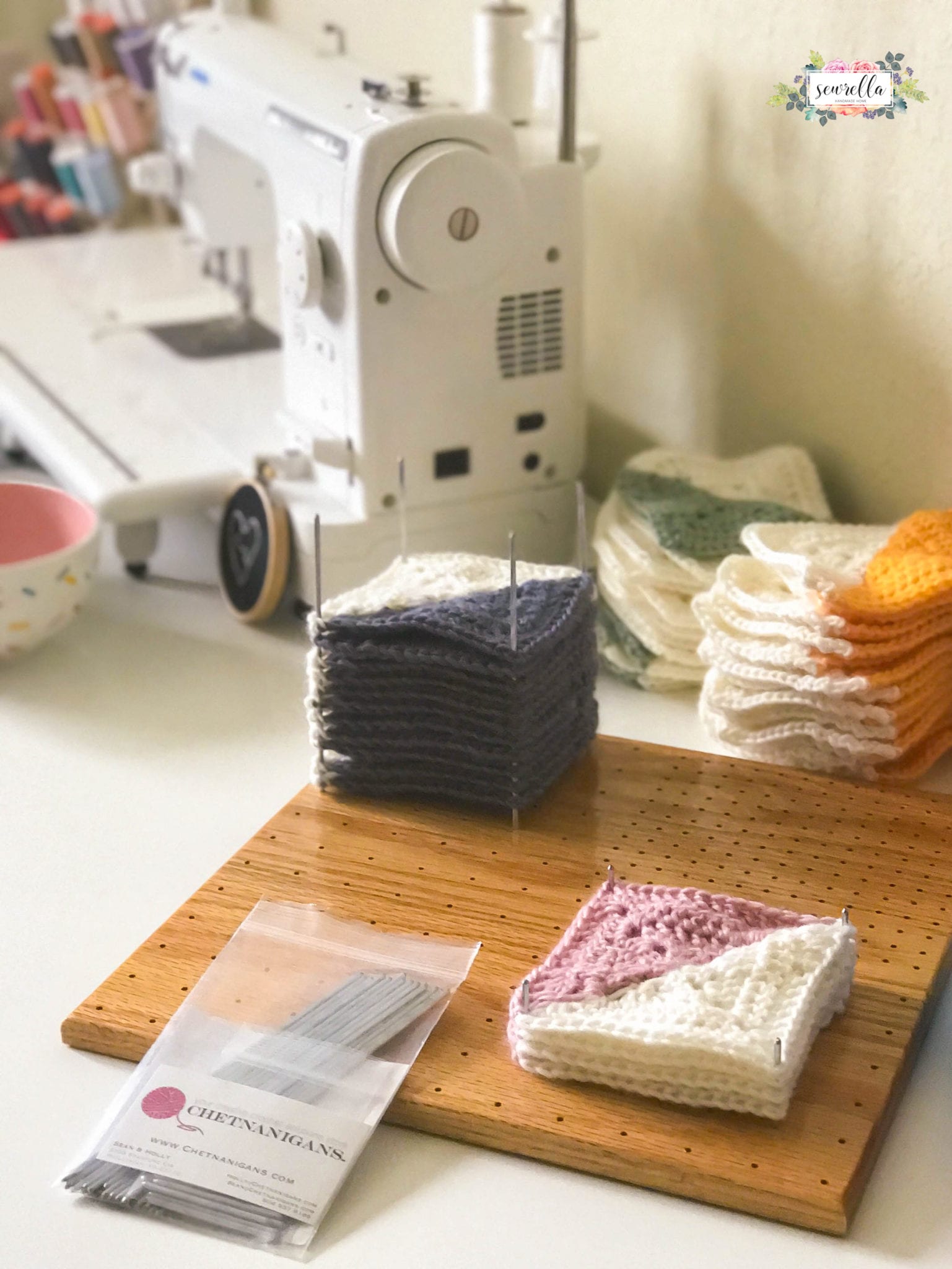 There are many variations on how to block your squares, and different crocheters have their own ways of going about this. However, I have a trick up my sleeve to share with you!
Chetnanigans is the home of the original crochet hook organizer/workstation & let me tell you guys something, they're the best in the business! Sean does the woodworking & his wife Holly is the crocheter in the family, and they started Chetnanigans to fill the crocheter's community needs. For many products, big box stores don't offer the same handmade quality or they simply don't offer these products at all.
Enter, this amazing team that truly cares about bringing quality crocheter's products to the market! My favorite of their lineup is the blocking board. They have lots of sizes and options to choose from in their shop here to fill every crochet's need.




I tried out the BlocksAll Plus, a large blocking board to fit several stacks of my 4 in. squares and tons of flexibility for other projects later on. I've been loving my board since receiving it in the mail from Sean & Holly & won't use anything else to block my squares!
The folks over at Chetnanigans have been generous enough to offer up an EZ Blocker 2.0 blocking board (the perfect mini size to block any square!) to one lucky reader here on the blog!
Be sure to scroll down to enter in the GIVEAWAY!
You can also get 15% OFF your order from Chetnanigans by entering code SEWRELLA15 at checkout. Be sure to check out all of their fun products!
And check out the fun video tutorial below on how to use your Chetnanigans board to get the perfect block every time.
Check out Chetnanigans social channels & follow them here:
NOW FOR THE GIVEAWAY! Just "LIKE" both the Sewrella & Chetnanigans Facebook pages via the links below through the Rafflecopter widget. Giveaway is open to US & Canada until 6/23 at 12am.
a Rafflecopter giveaway