Hey friends!
Welcome to Day 2 of the Mystery Crochet-a-Long here on the blog. Wasn't Day 1 a ton of fun? I think so too!
If you're feeling rather confused and a bit curious about where all of these little loopy things are going, you're right on track. Have I stumped you yet? Any guesses as to what the final project will be?
Let's get going on Day 2 to find out!
Day 2's assignment is just adding one Round of crochet to each of your little loopy pieces. We are using a different color for Day 2 than we used for Day 1, and today is the only day you'll use this color. (We will be using Day 1's color again, so don't put it away just yet!
Day 2 is probably the easiest and the quickest day of them all, so take it easy today and gear up for the rest of the week! (Don't stress out, the rest of the week is really just a whole bunch of fun when this thing really comes together)
Let's do this thang!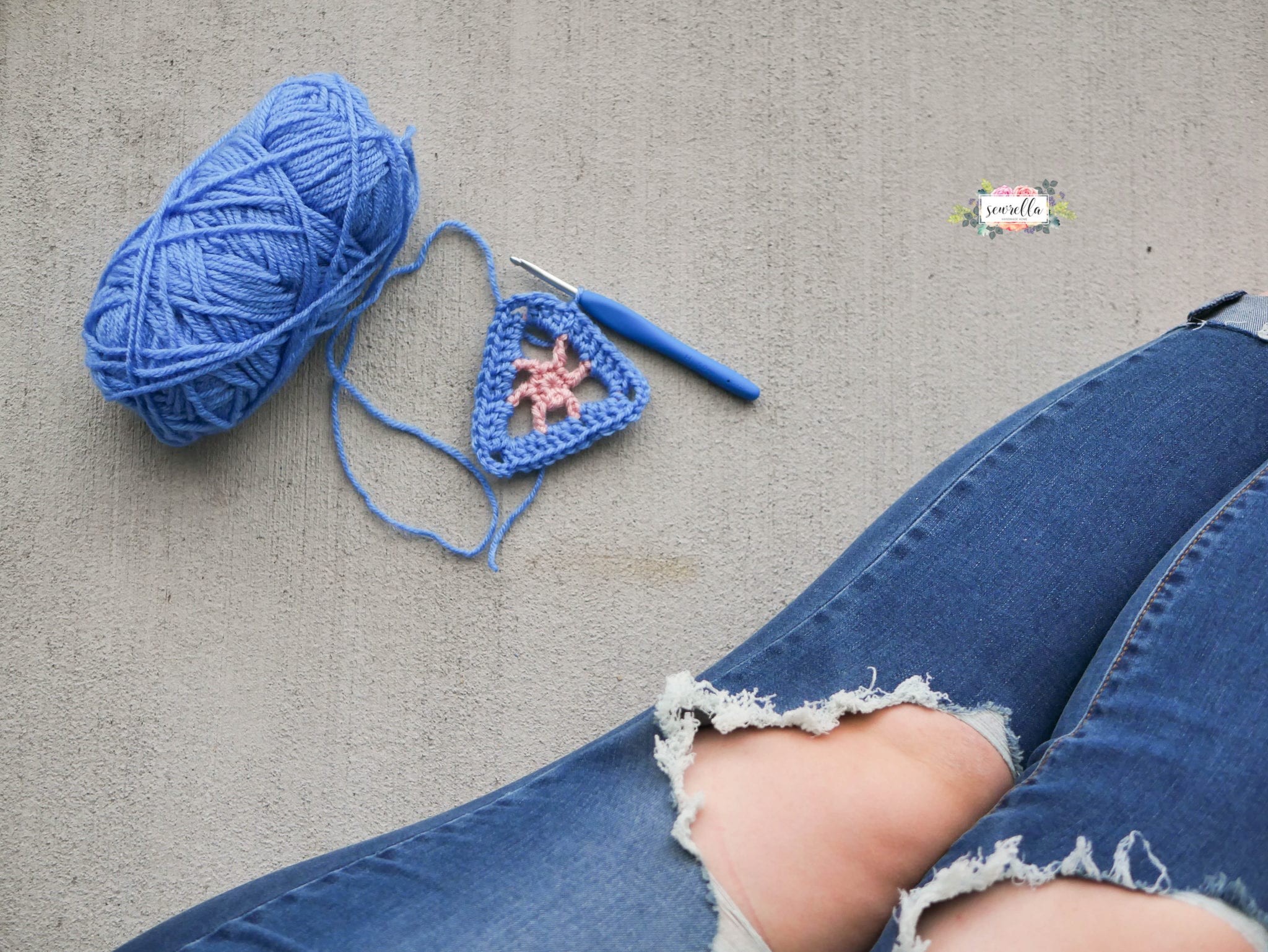 PATTERN
Materials:
-Any Color worsted weight yarn (I'm using Lion Brand Vanna's Choice in Sky Blue)
-H 5mm crochet hook
-Tapestry needle
Pattern Notes: Instructions with repeats will be placed within () with the total number of repeats listed after. I.e. (Ch 3, skip 1, Dc) 3x means Ch 3, skip 1, Dc, Ch 3, skip 1, Dc, Ch 3, skip 1, Dc.
Round 3: Tie yarn onto any of the Ch 7 spaces from Day Round 2, Ch 3, (3 Dc, Ch 4, 4 Dc) all in same Ch 7 space, 3 Dc in next Ch 3 space, [(4 Dc, Ch 4, 4 Dc) in next Ch 7 space, 3 Dc in next Ch 3 space] 2x, sl st to top of Ch 3 from the beginning of the Round to join, finish off, weave ends
Add Round 3 to all 10 pieces from Day 1. Weave all ends and get ready for Day 3!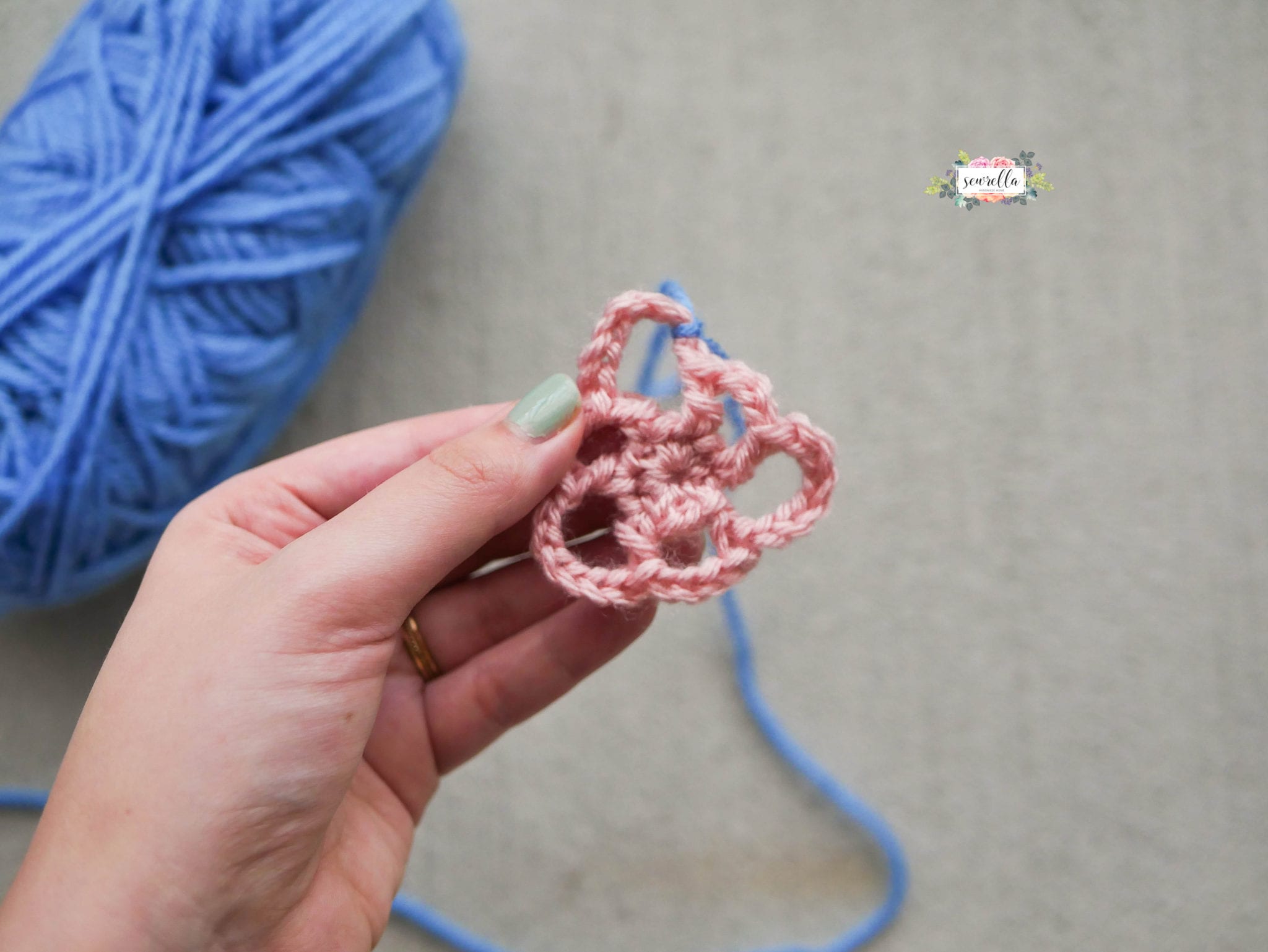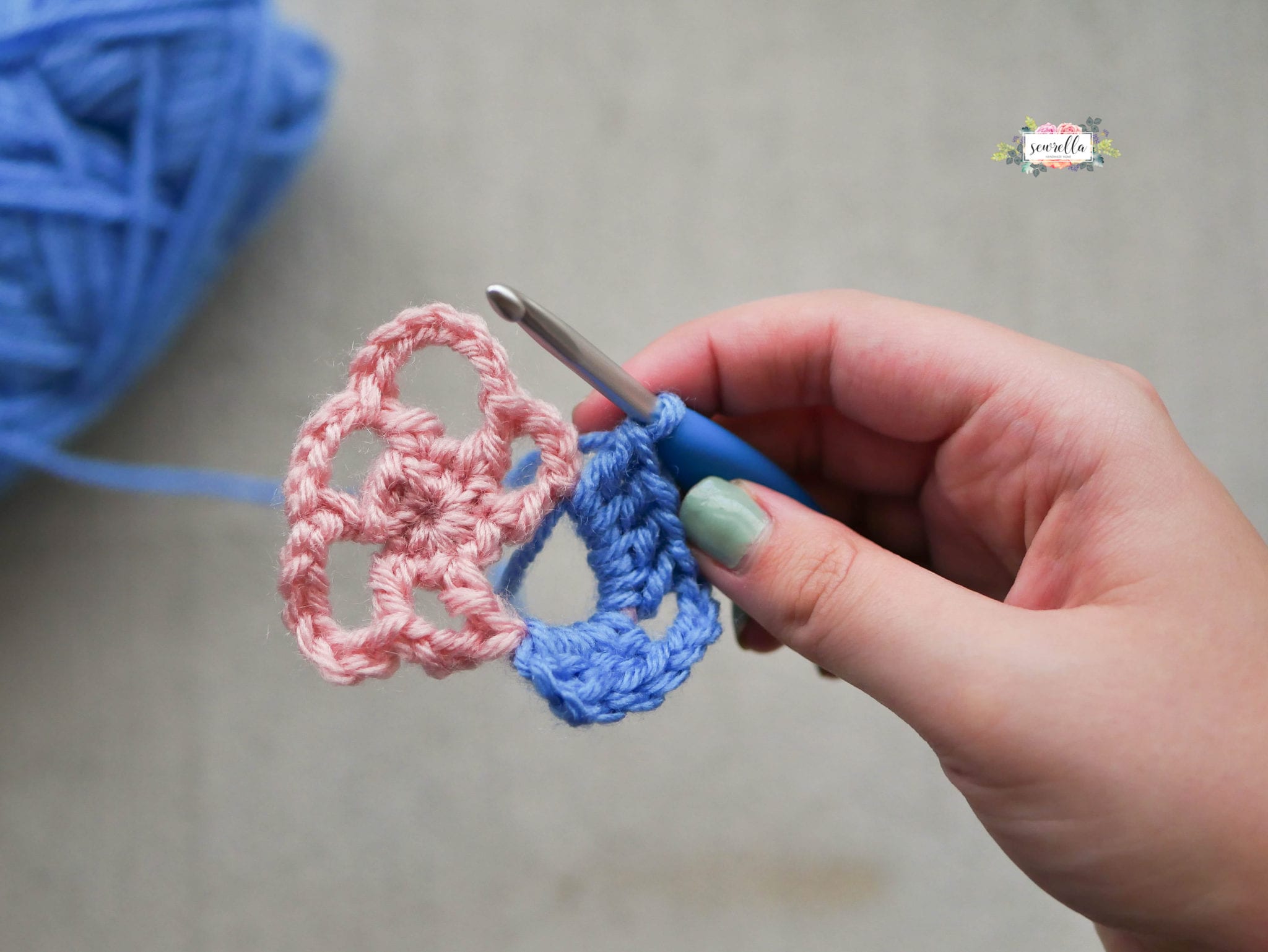 See you tomorrow, friends!