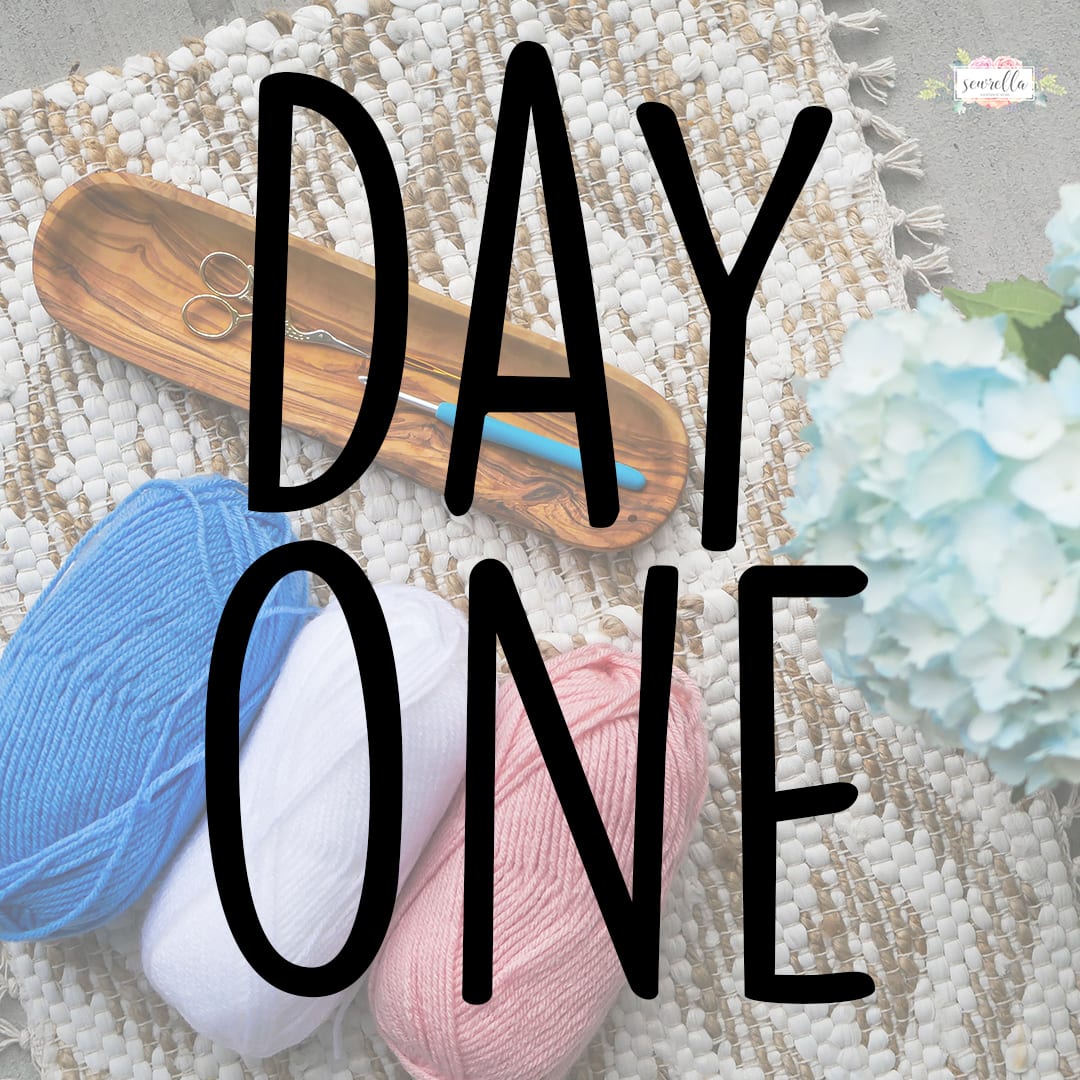 Hey friends!
Today is the first day of our 5 Day Mystery Crochet-a-Long! All week long we will be working on a mystery crochet project together and I'm so excited to get started with you.
Hopefully you've gathered your materials from this list, and are ready to go. We will just be working with one color of yarn today! For today's color, you'll need to have most of an entire skein (we'll use this color on another day this week!).
There are only two rounds of crochet to learn and we are just going to repeat it a few times. You'll see what I mean!
I intended to accompany this CAL with videos each day, but after my son had a major run-in with an end table which sent us to the Emergency Room for half the weekend, it doesn't look like there is enough time to film, edit, and upload videos too. I'll try to get one up later in the week!
If you do have any questions or problems, please make sure you've joining the Sewrella Crochet Community group on Facebook, where we'll be chatting all things CAL. Click here to join!
Check back at the main page of my blog, Sewrella.com, each day this week for that day's assignment.
Without futher ado, have fun with Day 1!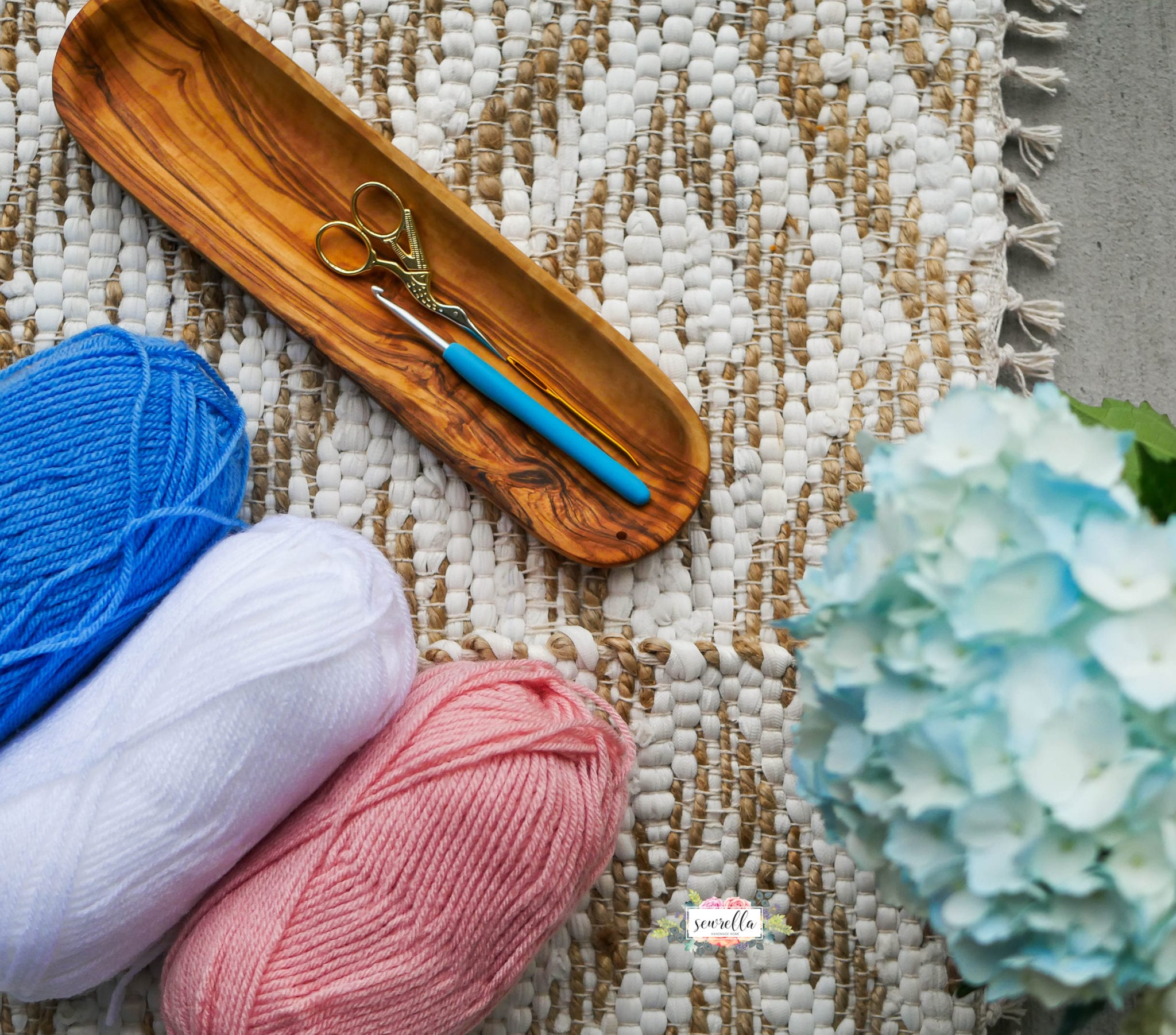 PATTERN
Materials:
-Any Color worsted weight yarn (I'm using Lion Brand Vanna's Choice in Pink)
-H 5mm crochet hook
-Tapestry needle
Pattern Notes: Instructions with repeats will be placed within () with the total number of repeats listed after. I.e. (Ch 3, skip 1, Dc) 3x means Ch 3, skip 1, Dc, Ch 3, skip 1, Dc, Ch 3, skip 1, Dc.
Make a magic ring, Ch 1, 12 Sc inside ring, sl st to join
Round 2: Ch 10 (counts as a Dc and Ch 7), skip 1, Dc in next, (Ch 3, skip 1, Dc in next, Ch 7, skip 1, Dc in next) 2x, Ch 3, skip last st, sl st to 3rd Ch of Ch 10 at beginning of the round, finish off and weave ends
-Make 9 more (10 total) of these little shapes. Weave all ends.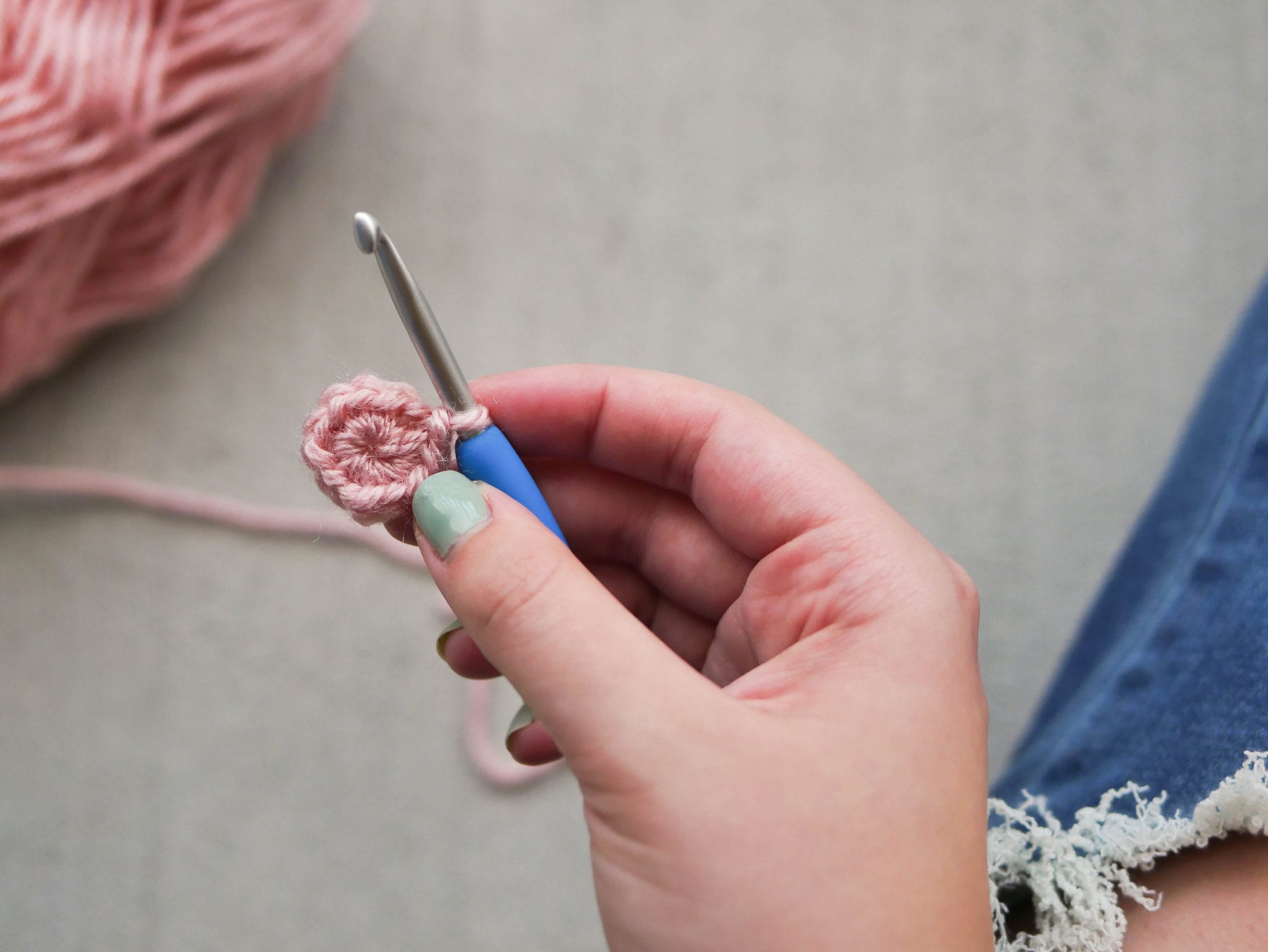 See you tomorrow!
Don't forget to share your progress in our Facebook group!