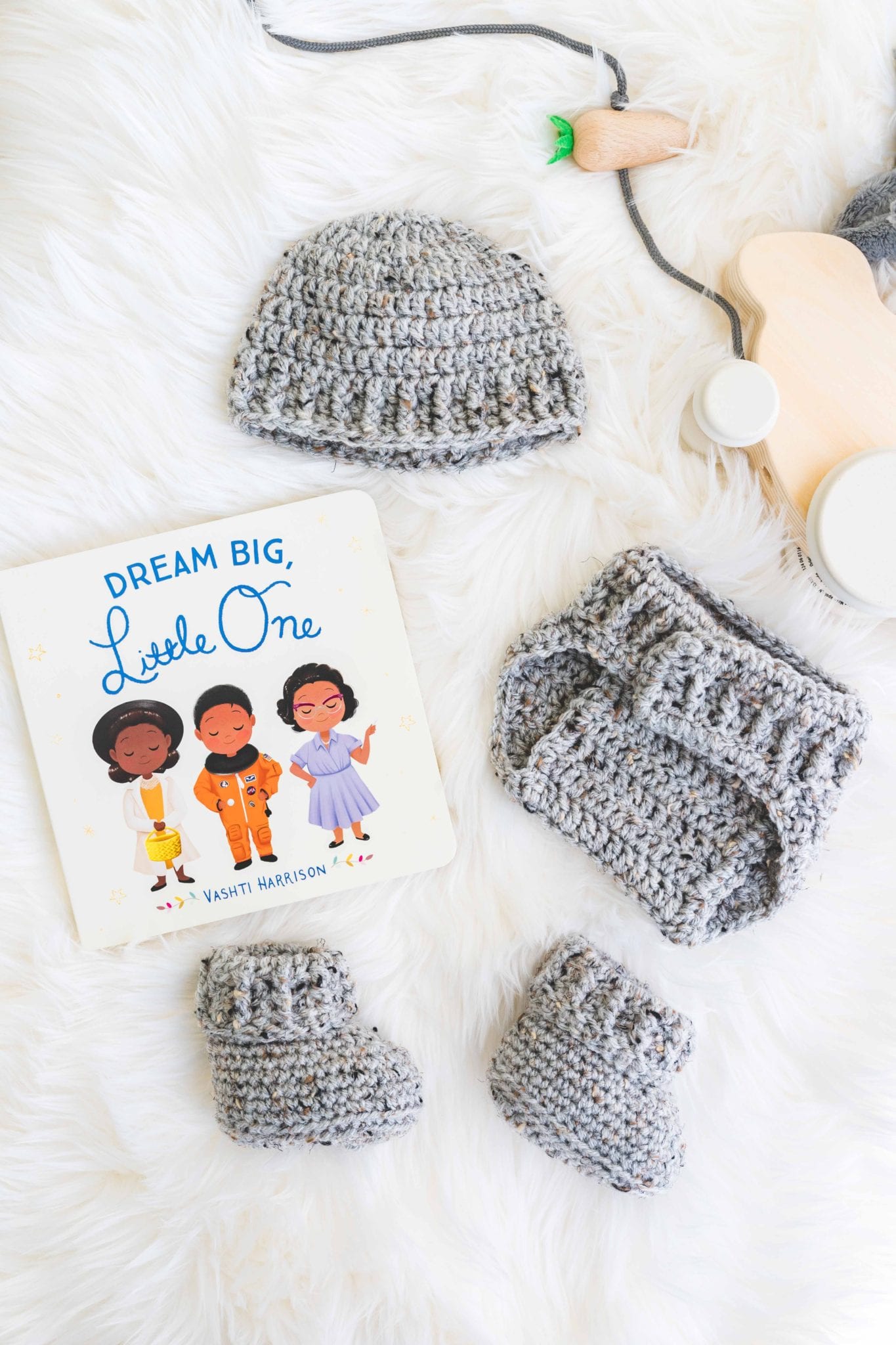 Let's talk babies! Baby things are amongst my favorites to have working up on the hook, for so many reasons! 1. They're adorable and tiny and cute. 2. They're small projects, meaning they work up fast! *yes!* 3. …okay maybe only a couple reasons, but I don't need any more convincing than that!
Plus, I always seem find an excuse to make all things baby: either someone I know is having a baby soon, already has a kiddo, or I can simply donate to my local hospital! Whatever the occasion, everything is cuter miniaturized – including humans. You can't change my mind.
So to bring you all the squeal-inducing joy, I hunted around the vast internet to bring you the best variety of crochet patterns I could find. There's toys, hats, blankets, and more! Scroll on down to check them out.
Warning: Please proceed with caution, as the cuteness might be overwhelming to some.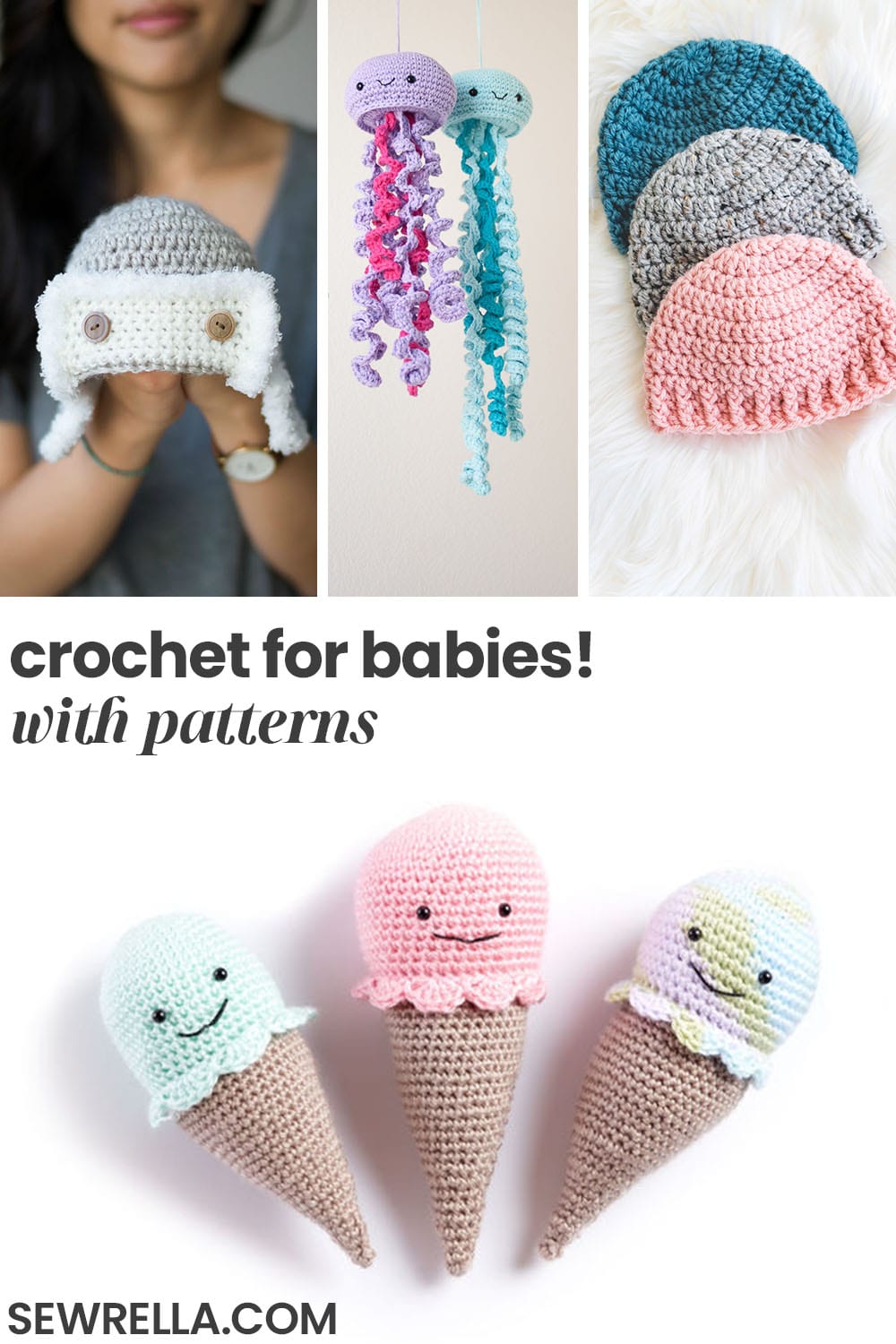 PATTERNS
Click the photo or link below to check out these patterns & kits! Don't forget to shop my favorite tools and materials HERE!
I hope you found a new baby pattern to love!
OTHER FREE KID'S CROCHET PATTERNS YOU MIGHT LOVE