Hi friends!
So with the chilly-ish weather I've had here in southern Florida (chilly meaning not a fiery-depths-of-hell temperature) I've been drinking more and more hot beverages.
That being said, my mugs could use a little spruce.
And what better material to spruce with than yarn, right?
Behold the crochet mug warmer/cozy!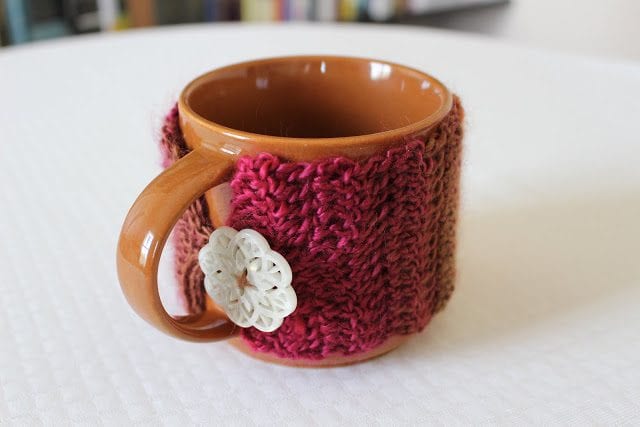 Ain't that button just the most darlin' little thing?
OH. AND THIS YARN. CAN WE JUST.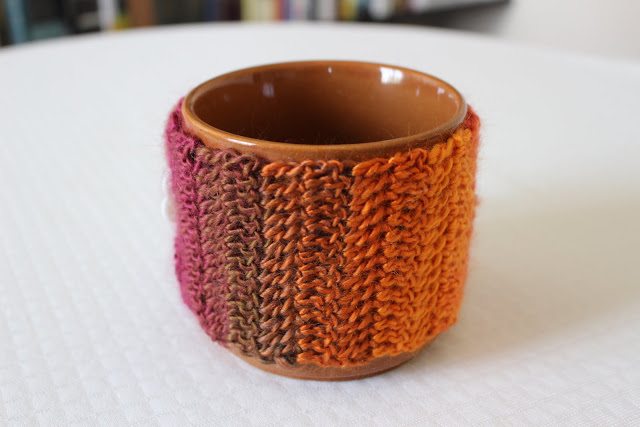 Red Heart Boutique Unforgettable in Sunrise. Holy guacamole.
What a beautiful sight.
–So about this pattern adjustment–
No matter the mug, you can follow this pattern and video tutorial.
Just adjust the initial foundation Ch to be longer or shorter to match the HEIGHT of your mug.
Then adjust the number of rows of Double Crochets to match the CIRCUMFERENCE of your mug.
Just play with it and keep referring to your mug for size.
***See my video below to be sure you have a handle on this!***
PATTERN:
Materials:
-Worsted weight yarn (I used Red Heart Boutique Unforgettable in Sunrise)
-Size I 5.5mm crochet hook
-Tapestry needle
-Decorative (or not so decorative) button
Begin with a foundation Ch of 15 (or longer or shorter depending on the height of your mug)
Row 2: Dc in the 2nd Ch from hook, Dc in each st (13 sts), Ch 2, turn
Rows 3-23 (or more or less depending on your mug circumference): Repeat row 2 (on row 23 do not Ch 2 at the end, just turn)
Row 24: Sl st in first 6 sts (or halfway across the row if you adjusted the pattern), Ch 8, sl st in very next st and in the next 6 sts, finish off, weave ends.
Sew your button onto the front of the work on the other end from the buttonhole loop (near your foundation Ch)
I hope you guys love sprucing up your mugs at home and get creative adjusting this pattern for a custom fit!