Meow!
(I couldn't resist)
I've seen versions of a cat-eared beanies all over the web (super cute ones, might I add!)
I tried a few but didn't love the outcome or the look so much on me.
So I sat down with a fresh skein of yarn and a hook to do my work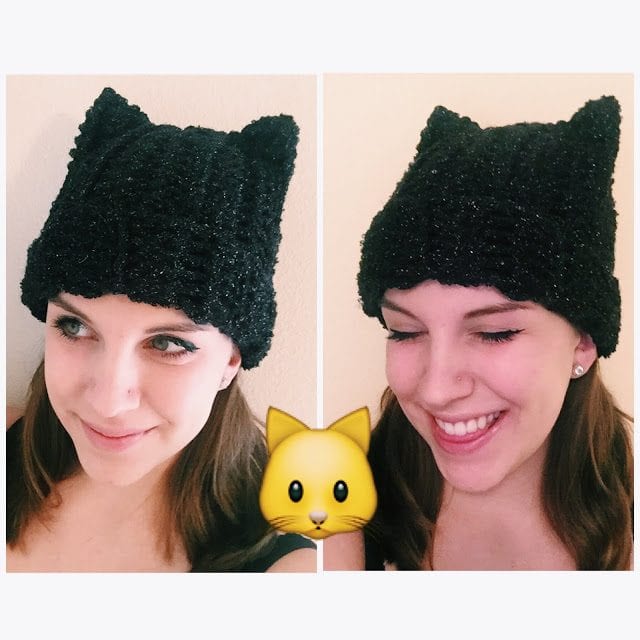 Wouldn't this make the cutest demure cat woman costume for halloween? Or animal day at school for a little one?
Or, I don't know, ANY DAY EVER.
I just really like cats.
Anyway, here is my pattern!
PATTERN:
Materials
-Worsted weight black yarn (I found a sparkly one on clearance at Walmart! – Vanna's Glamour in Onyx)
-Size J 6mm crochet hook
-Tapestry needle
Begin with a foundation Ch of 33
-or-
Foundation Sc 33 (gives more stretch – my preferred method – Click
HERE
for a video tutorial on this technique!)
Row 2: In 2nd Ch or Sc from hook Dc in BACK LOOP ONLY and continue Dc in only the back loops all the way down the line, Ch 2, turn (32 sts)
Row 3-50: Back loop Dc in each st, Ch 2, turn (32 sts)
Row 51: sl st row 50 to your foundation Ch or foundation Sc, don't finish off
Row 52: lay your work flat and sl st the end closed (along the edges of your rows of Dc)
finish off, weave ends
Using a cut piece of yarn, about 12″ long, sew the ears into place.
If looking at your work as a rectangle, with the edge you sl st together in Row 52 on top, stitch along the dotted lines as in the image below.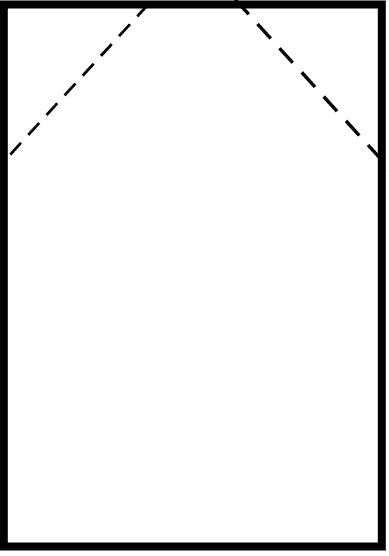 Weave in the ends and you are all done!
I folded up the bottom in a cuff because it was a bit long for me but you can wear this folded or not.
I hope you guys love this beanie, I know I enjoyed making it.
Meow!