Hi everyone! Here with the next episode of my new series, Stitch Dictionary – the place where you can find tons of new, unique stitches to try!
For each of these stitch swatches, I'll be working up an 11 x 11″ swatch in Lion Brand Wool Ease Thick & Quick in varying colors, eventually joining my swatches together to form a Stitch Dictionary Throw blanket!
Follow along and make your swatches with me.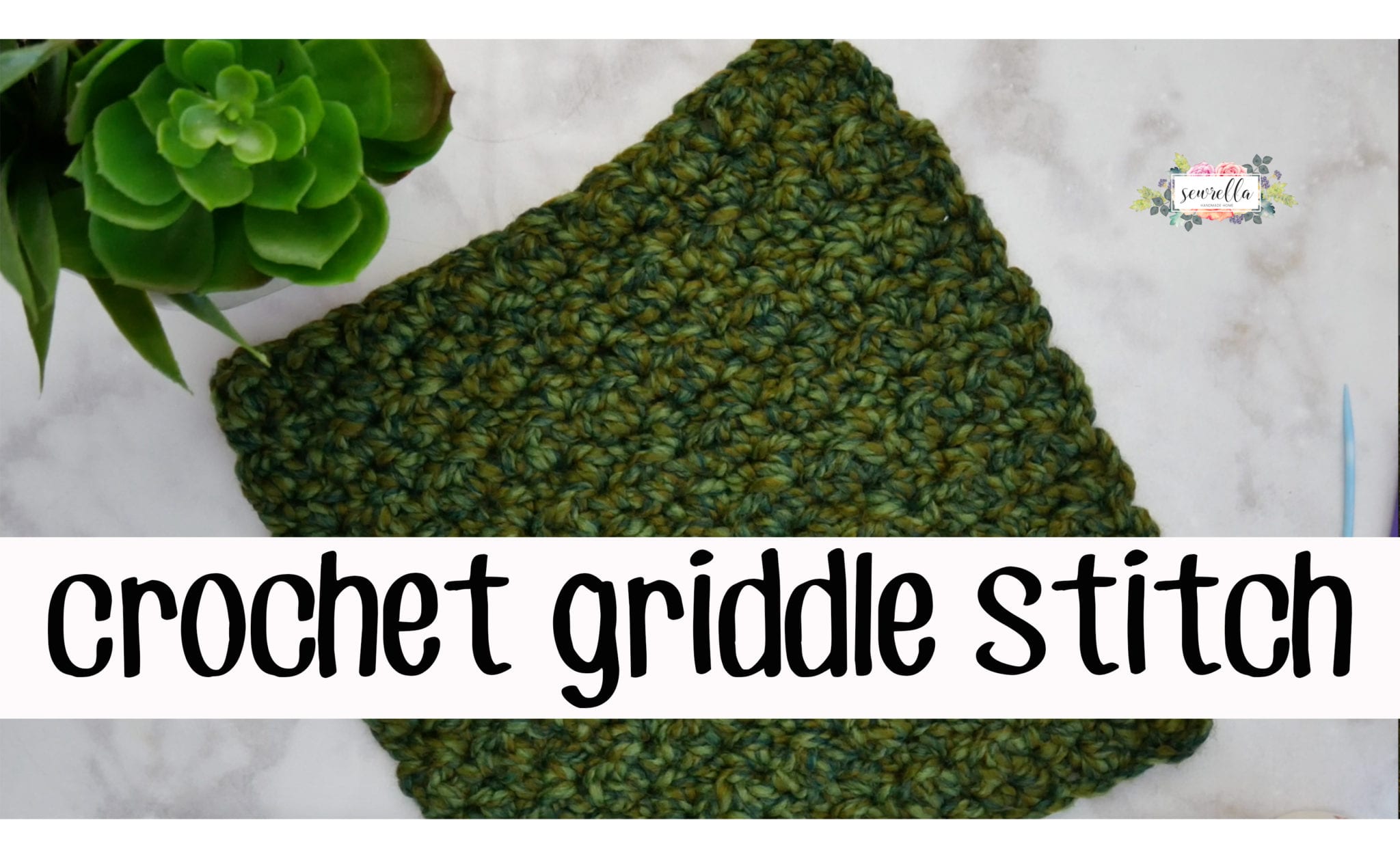 Today's episode is the Griddle Stitch, a versatile stitch best used with several different colors. It works up fast and is easy to learn.
My favorite thing about the griddle stitch is its loads of subtle texture – not too much but definitely noticeable
Watch the video to see how I make it, or just follow the written instructions below!
Written Pattern
Ch an even number of sts
Row 1: Dc in 3rd st from hook, Sc in next, repeat across, Ch 2, turn
Row 2: Dc in 1st, Sc in next, repeat across, Ch 2, turn
Repeat Row 2 until desired length.
*Note: Your rows should always end with a Sc and you should see alternating Sc on top of Dc and vice versa with every row. See video above for more details.
Don't forget to PIN this stitch to your Pinterest boards!
What will you crochet with the griddle stitch? Comment below!