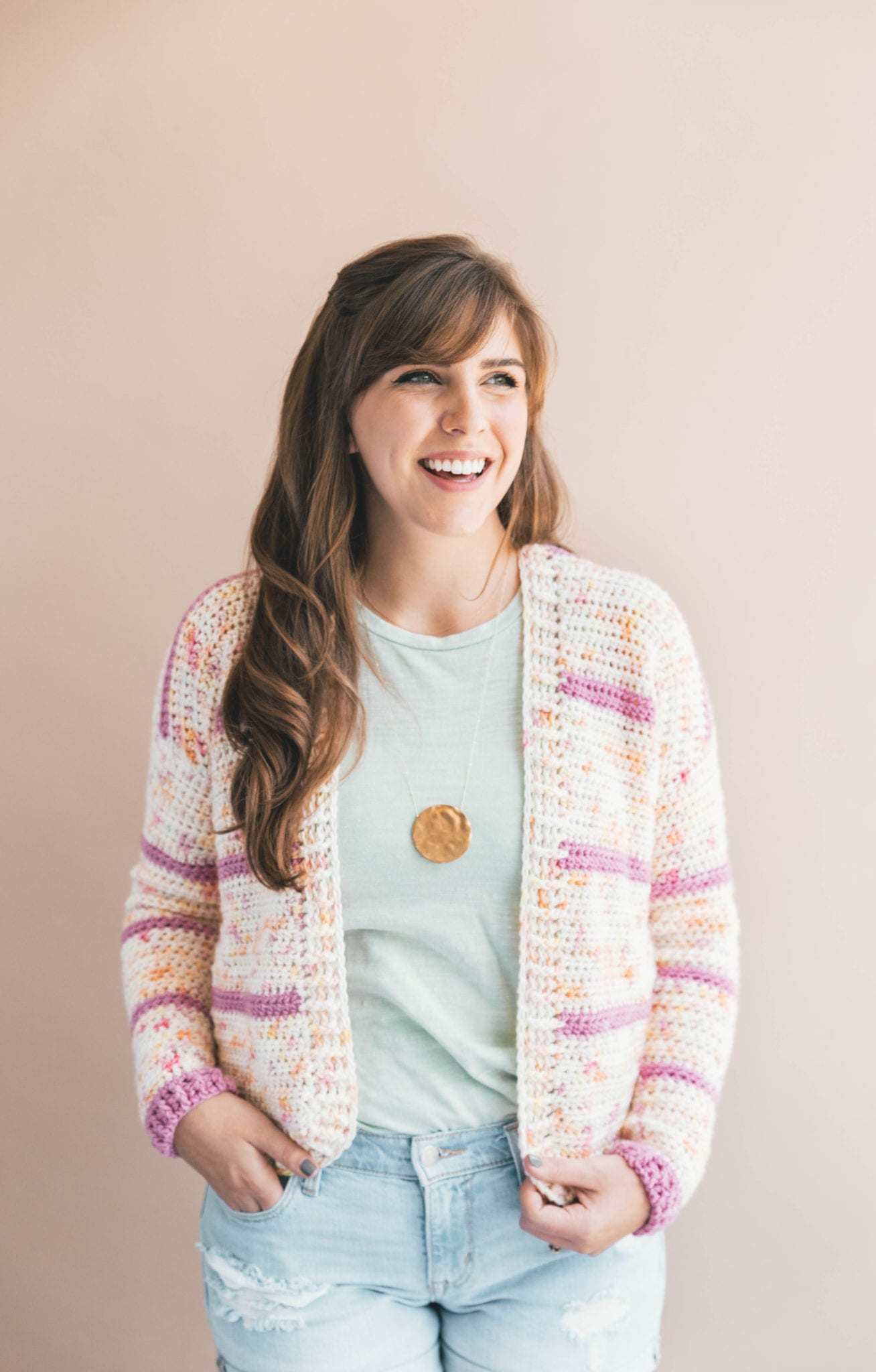 If you haven't already heard, I started my very own hand dyed yarn business called Handmade Home Fibers! I've been having tons of fun experimenting with dyes and base yarns of all sorts, it's been so much fun to design yarns custom suited to my liking!
I'm debuting my very first kit, the Crochet Confetti Cardigan Kit this evening over on www.HandmadeHomeFibers.com!!! I'll tell you a bit more about the kit (+ a coupon code!) below, but first I want to tell you all about Handmade Home Fibers.
I started this little biz when my husband really wanted to get more involved with my yarn world. He didn't necessarily want to learn to crochet or knit, but was really intrigued when I said that the ultimate dream was to have my own yarn line. He said "why don't we do that ourselves?" – little did he know, I would fall in love with creating my very own yarn!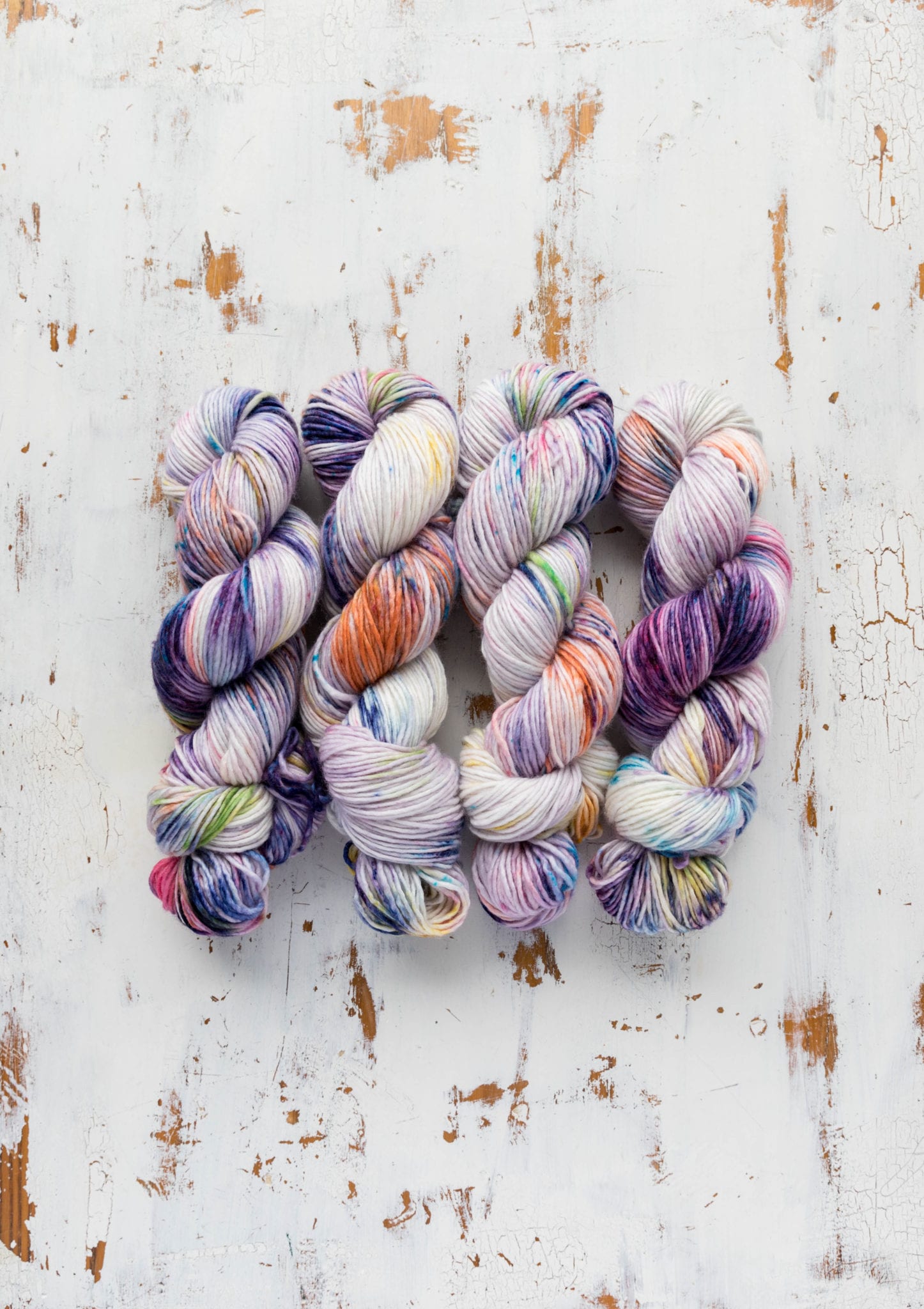 I never considered the idea of creating my OWN yarn line in the past, I always thought that if I was really lucky one day a big brand would grant me that opportunity. Leave it to CJ to tell me to strike out on my own and make my dreams happen. He's kinda awesome like that.
So I ordered a ton of yarn samples and tested them out. I put them through the ringer and chose my favorites. I started experimenting with dye and it took months to figure out what I wanted to do and how I wanted to do it. We launched the store just a couple of months ago in April of 2018!
I really love handpicking the base yarn, fiber content, dye technique and colorings – but at the end of the day, my heart is in design. I love turning a beautiful skein into a beautiful wearable piece. There is nothing that beats that bliss I feel when I slip on my own garment for the first time. It's a kind of yarn high I'll always be chasing.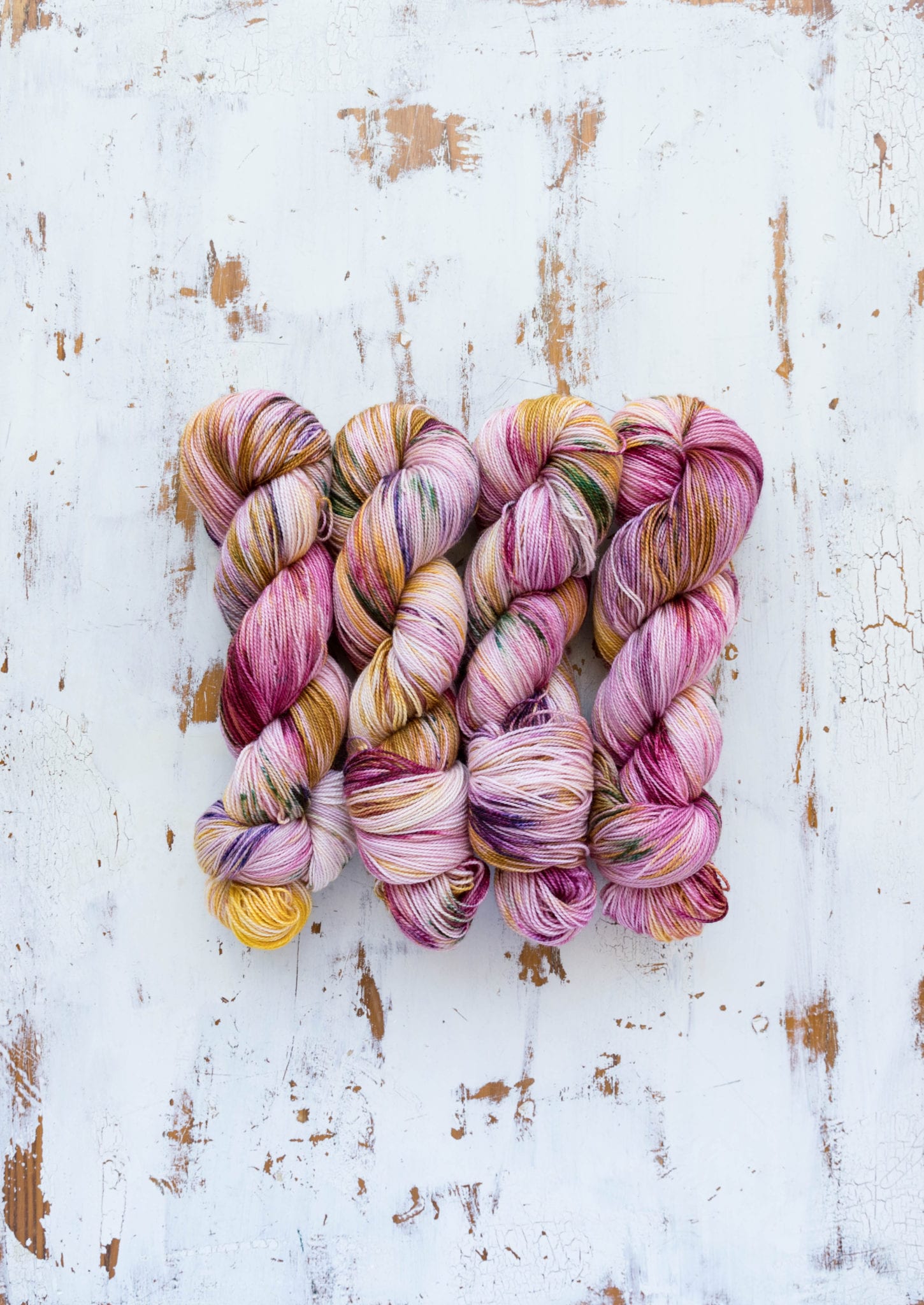 And what makes that bliss even better?! Designing the yarn before designing the garment, that's what! That's ultimately what drove me to take this huge swing at yarn dyeing – the potential of curating yarns that are specially made to cater to my designs.
Aaaaaand without further ado, the Confetti Cardigan!


After experimenting a lot with yarn dyeing and launching the shop in all its colorful glory, I set out to design my first crochet kit. I knew I wanted to make a sweater, but there are so many options I was a bit overwhelmed at first. And the pressure to succeed was great! If I wasn't in love with the design, it wasn't going to cut it. It had to be better than anything I've made before. And it had to be ME.
I spent a long time blogging before I found my voice, my style, and my uniqueness. I spent years quieting that part of me because other successful yarn-preneurs do things this or that way. It's never been "me" and I've known it all along, but I had to take that journey to lead me here.


Now, when I want to make a rainbow sprinkle inspired cardigan and wear it proudly, I DO. What's more, I'm capable of bringing that colorful joy to other people too. And it's such a privilege.
So, in a nutshell, this is the first Handmade Home Fibers kit, but not the last. I plan to continue designing – from undyed base yarn to finished pattern. I'm so excited to have you along for the ride!


I've even got stripe color options for you, so you can have your own custom designed party cardi too. Check out all those beautiful colors below! (Left to Right: Plum, Mint, Bubblegum, Lemon, Tangelo)

Use coupon code "PARTYCARDI" for 20% off your Confetti Cardigan orders, offer expires Saturday June 9th at 6pm.
Thank you guys so much for supporting my lil yarn biz, & feel free to drop a comment below with what types of kits you'd like to see next!