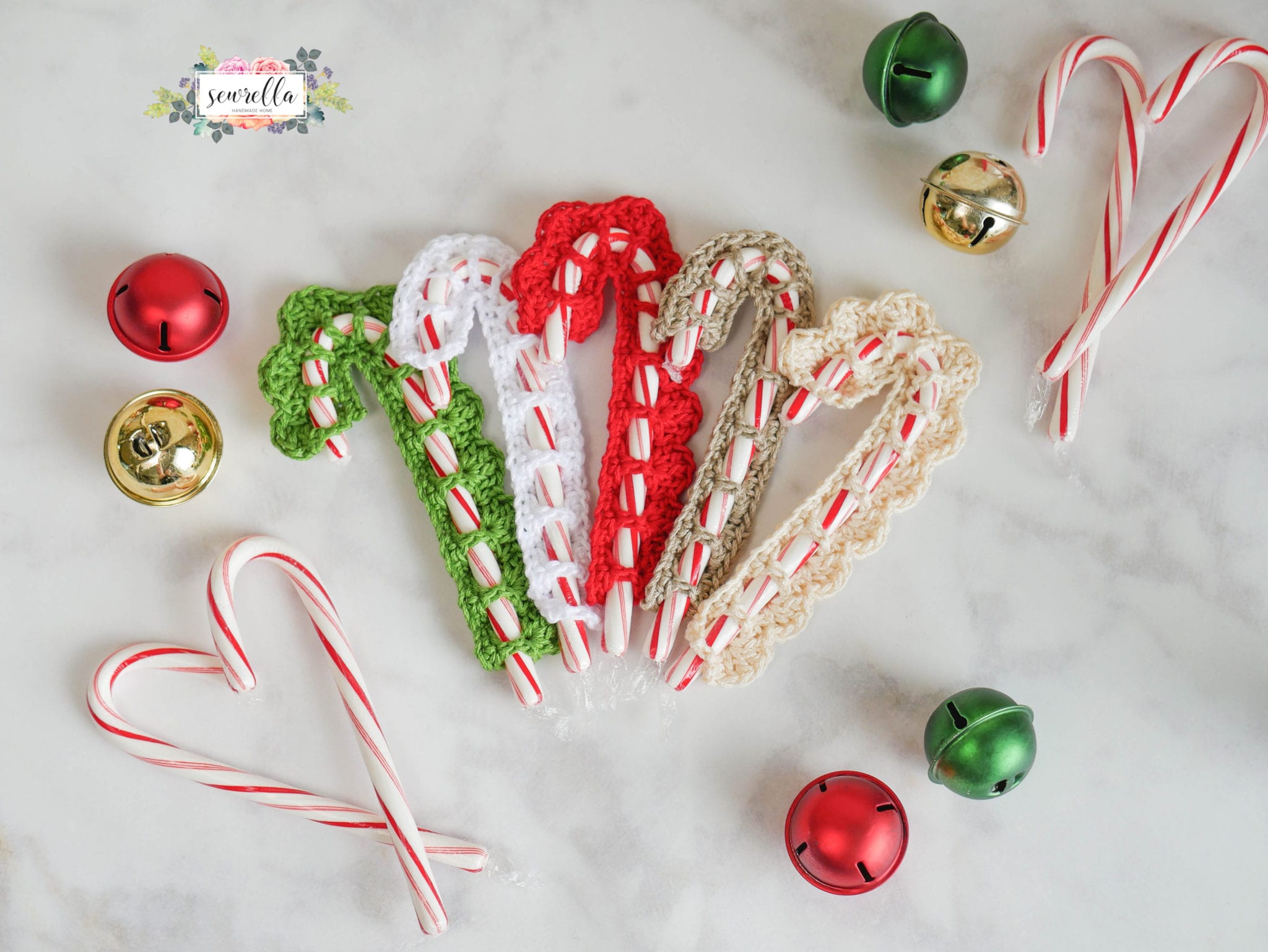 On my favorite social media ever, Pinterest, I saw these Crochet candy cane covers ages ago – before I ever started crocheting
And I loved em, I tell ya. LOVED EM!
After trying out that pattern, I revised quite a bit and even came up with my own less frilly version.
Both patterns are below and work up super quickly! Each one took me about 10 minutes.
They work perfectly for ornaments hung on the tree, tied to a gift, or given out at school or work!
Make one or two for your tree, and use the others as classroom gifts or something fun and handmade to add to a store bought gift!
Hope you're loving this 2017 version of the Christmas Traditions CAL so far, if you're new here – click HERE to see all the details on this Crochet-a-Long!
THE TRADITION: Make up a batch of candy cane covers and give them out to any group of people!
You could make them for neighbors and hang on their doorknobs, make one for all your kids' classmates at school, your coworkers at the office, or attach them to your Christmas cards.
The possibilities are endless!
They are the perfect little inexpensive, handmade gift for a crowd.
Just don't forget to make an extra for your tree! (Just remove the candy cane and replace each year)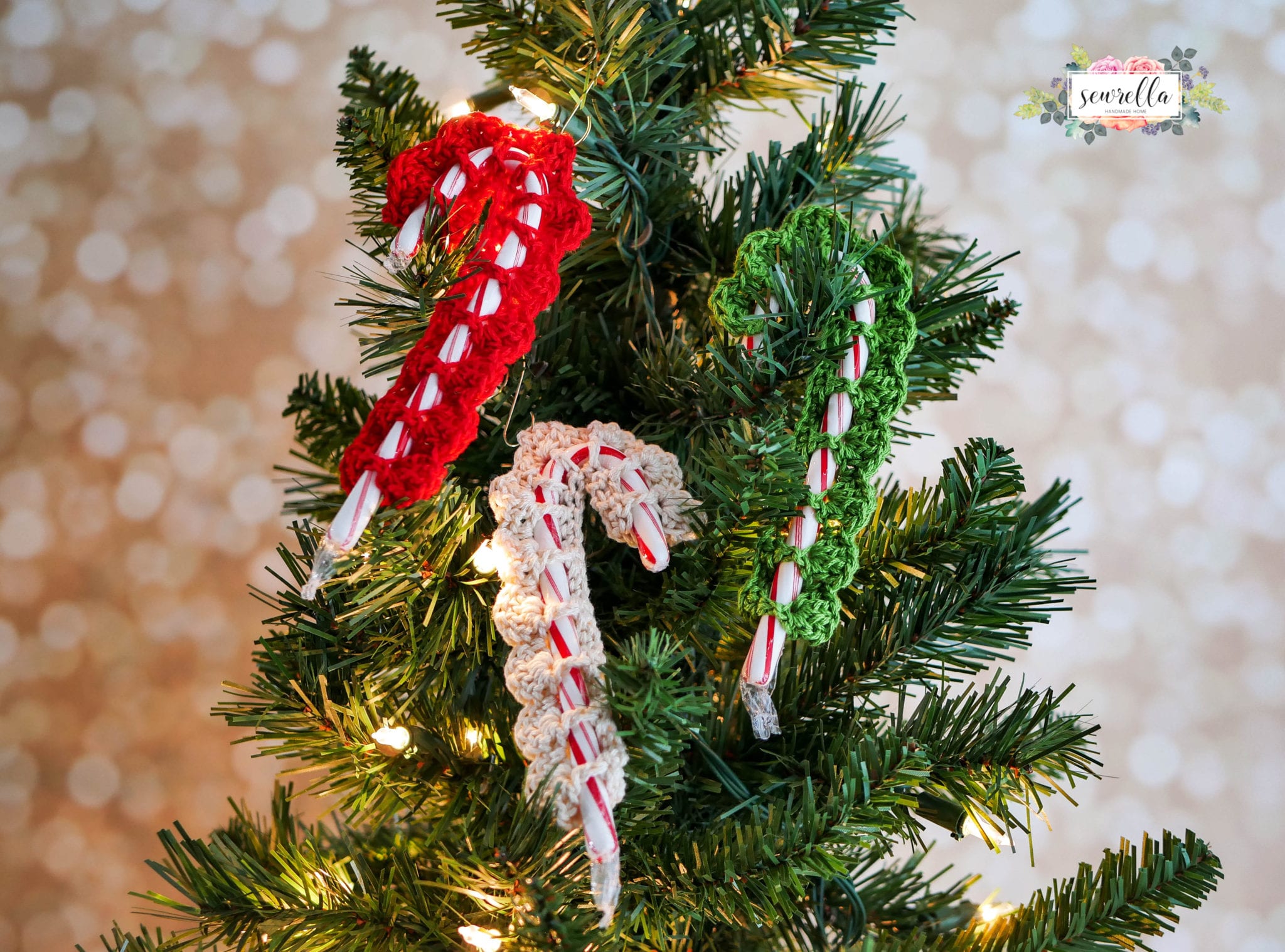 PATTERN
Get the ad-free, large print, printable PDF pattern HERE.
Grab the Ultimate Pattern Bundle that includes 150+ patterns just like this one on sale for $20 today

HERE.

PIN this pattern to your Pinterest boards for later HERE.
Materials:
–Lion Brand 24/7 Cotton in any colors, I used Ecru, White, Grass, Red, and Taupe (you could probably get a dozen of these from a single skein!)
Ch 32, Sc in 2nd Ch from hook and across, Ch 4 , turn (31)
Row 2: Skip 2, Dc, Ch 1, Dc in next, Ch 1, Dc in next, Ch 1, (Dc, Ch 1, Dc) in each of next 4, *Ch 1, skip 1, Dc, repeat from * 10 more times, Ch 1, turn (23 Dc)
— I have two options for finishing Row 3: Option A is the scalloped edge and Option B is a plain edge —
Option A:
Row 3: ***skip over every Ch 1 on this row***
Sc in 1st, *, 4 Dc in next, Sc in next, repeat from * 4 more times
*Sc in next, 4 Dc in next, Sc in next, repeat from * 2 more times
4 Dc in next, Sc in last st, finish off and weave ends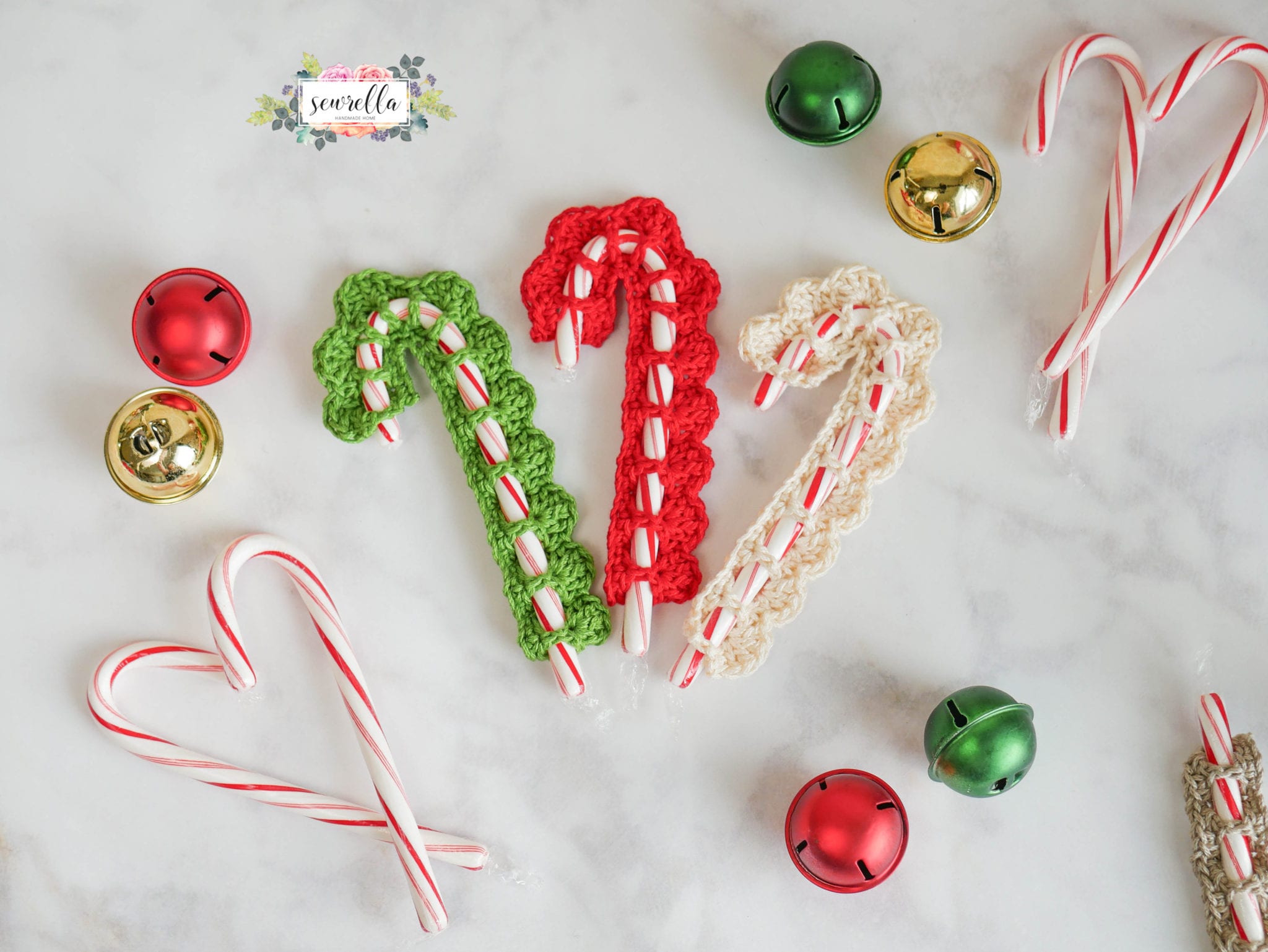 Option B:
Row 3: Sc in each st across including the Ch 1 spaces, finish off and weave ends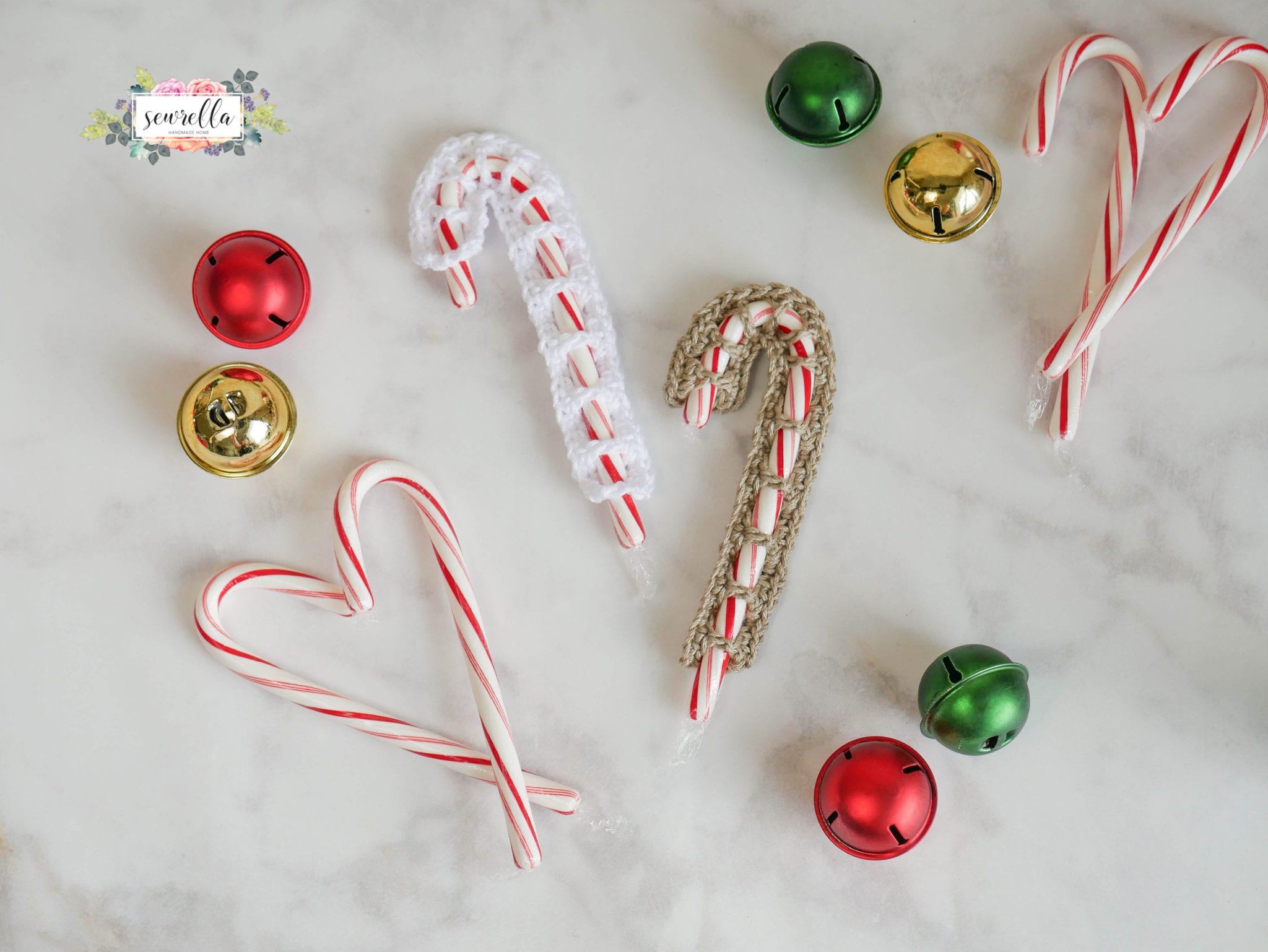 Don't forget to PIN this project to your Pinterest boards!
Who will be getting this sweet gift of yours?