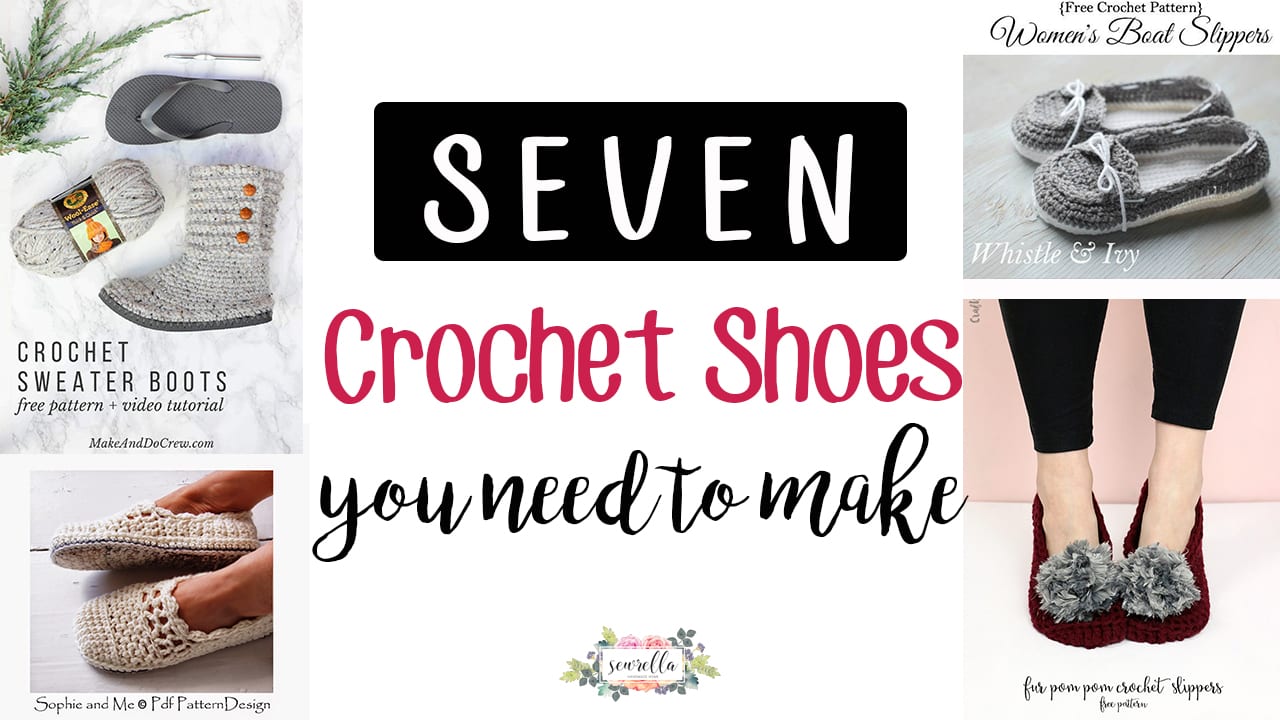 If you've been online (particularly on Pinterest) at all in the last year or so, you've seen a crochet shoe here and there.
Well, I'm here to tell you, there are TONS of great crochet shoe patterns on the inter webs and narrowing this roundup down to just 7 was a challenge.
Believe it or not you can make just about any kind of shoe with crochet – sandals, flats, slippers, and even boots!
Check out my top 7 favorite crochet shoe patterns below – just click the title or the photo to access the pattern.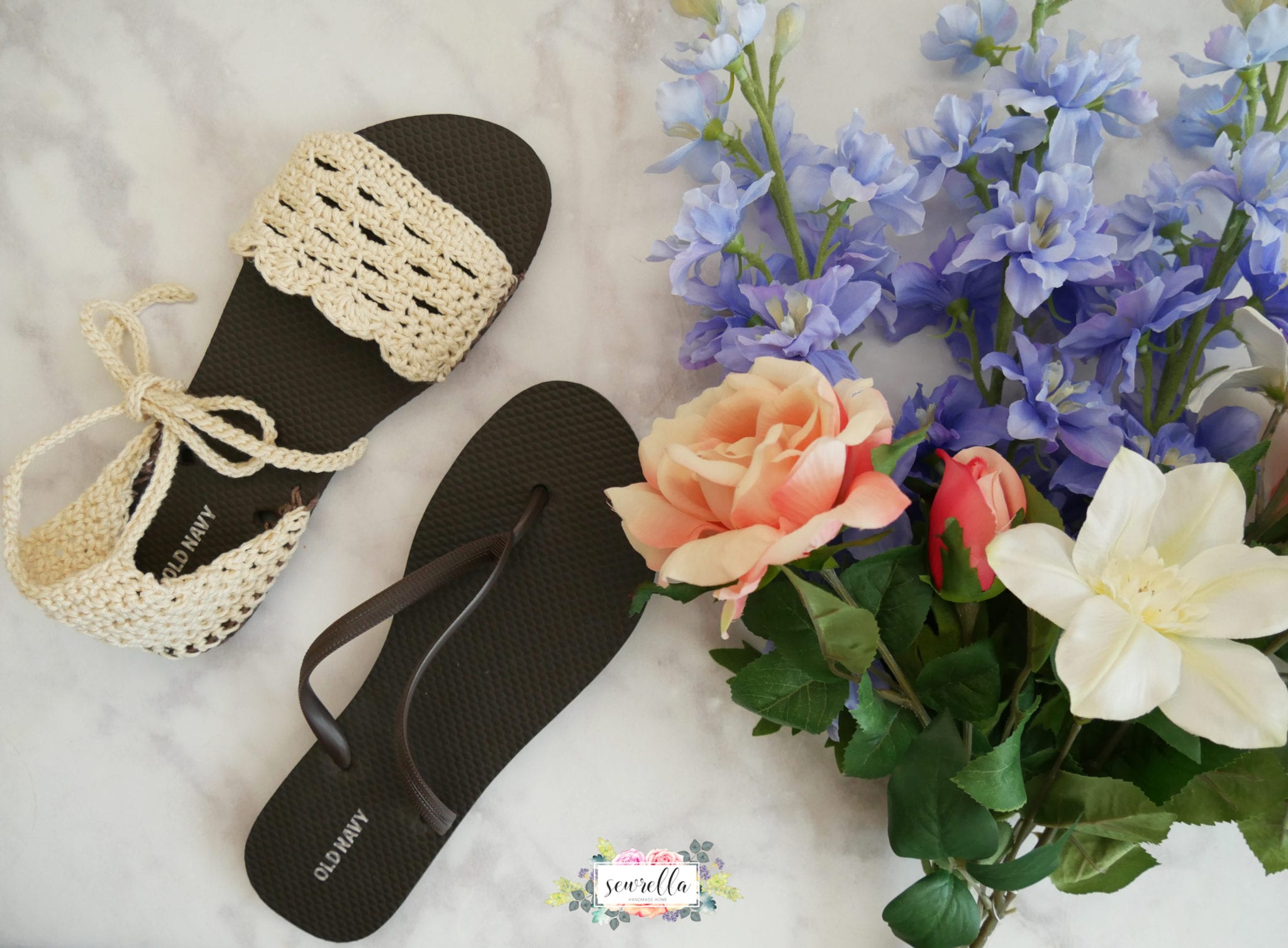 2. Crochet Slipper Ankle Boots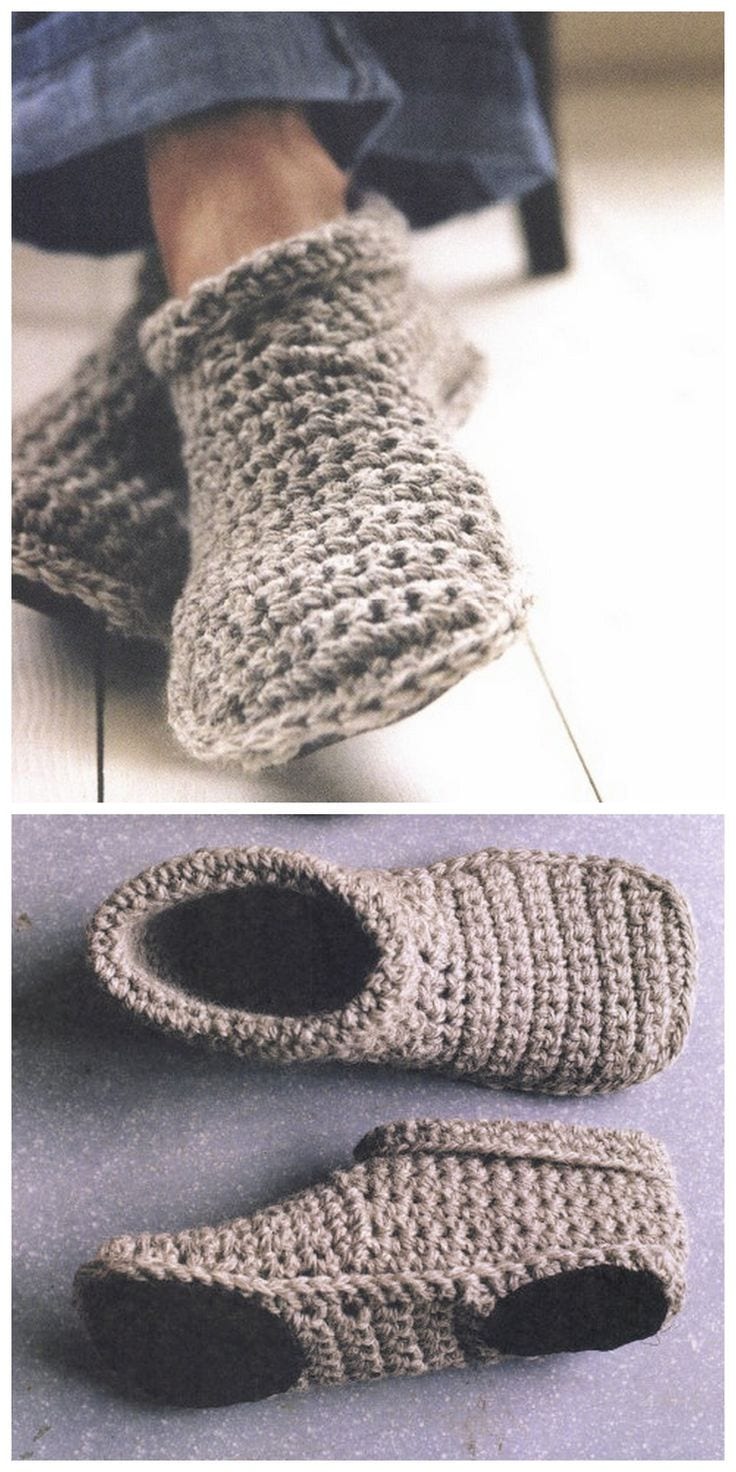 3. Women's Crochet Boat Slippers

4. Fur Pom Pom Crochet Slippers

5. Lacey Wool Crochet Slippers

6. Another Tribal Crochet Moccasin Pattern

7. Crochet Sweater Winter Boots

Don't forget to PIN this roundup to your Pinterest boards!
What kind of shoes will you make? Comment below!