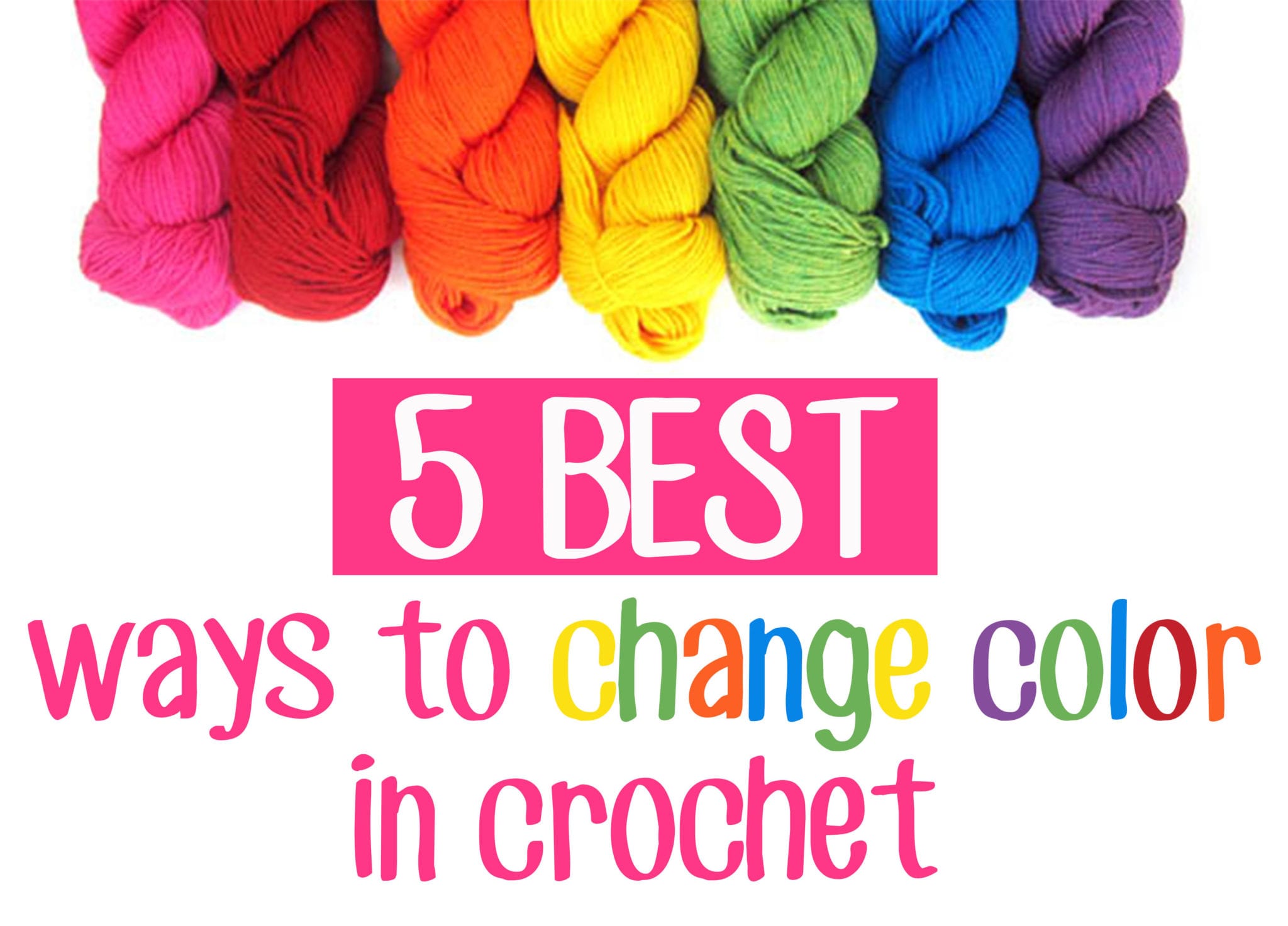 We've all been there – we need to change color a million times in a crochet pattern, and we can already hear the sighs of yarnies everywhere.
Stripes are a pain, let's just be honest. Yes, they make for beautiful baby blankets and sweaters, but those ENDS. Ugh.
To help with these major woes, I've put together my top 5 favorite ways to change color in crochet.
Some will save you time, some will save you yarn, and all will save your sanity!
Click any of the links or photos below to be taken to full tutorials.
This one is great for color changes anywhere in any pattern, it is faster and more secure than traditional methods!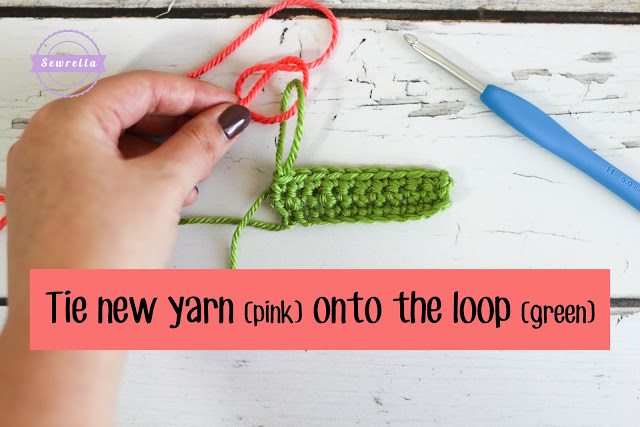 This one saves you tons of yarn – and there are NO ENDS TO WEAVE! Rejoice!

Crocheting amigurumi? This one will save ya. It's pretty from all sides, and saves so many headaches.
This one is pretty straight forward and works well when you have multiple color changes within one row.

This one helps to reduce wasted yarn and ends to weave in. It's a win-win kinda knot!

Don't forget to PIN this roundup to your Pinterest boards!