Hey there everybody!
I get a lot of questions about what size to make a blanket for every different occasion (and I often ask this question of myself too).
So I've done a little digging around the web, and measuring my own blankets around the house to compile my COMPLETE list of blanket sizes!
These measurements are to help with crochet blankets and afghans but these measurements can be used for knitting, sewing, or those cute rang tie blankets too.
These numbers may also help you if you're adjusting an existing blanket pattern – just extend your foundation chain until you have the right width and repeat your rows until you have the right length!
Or make more granny squares to achieve the general size you want.
You get the gist.
Here's the handy graphic – be sure to Pin this graphic to your Pinterest boards so that you always have it ready to use!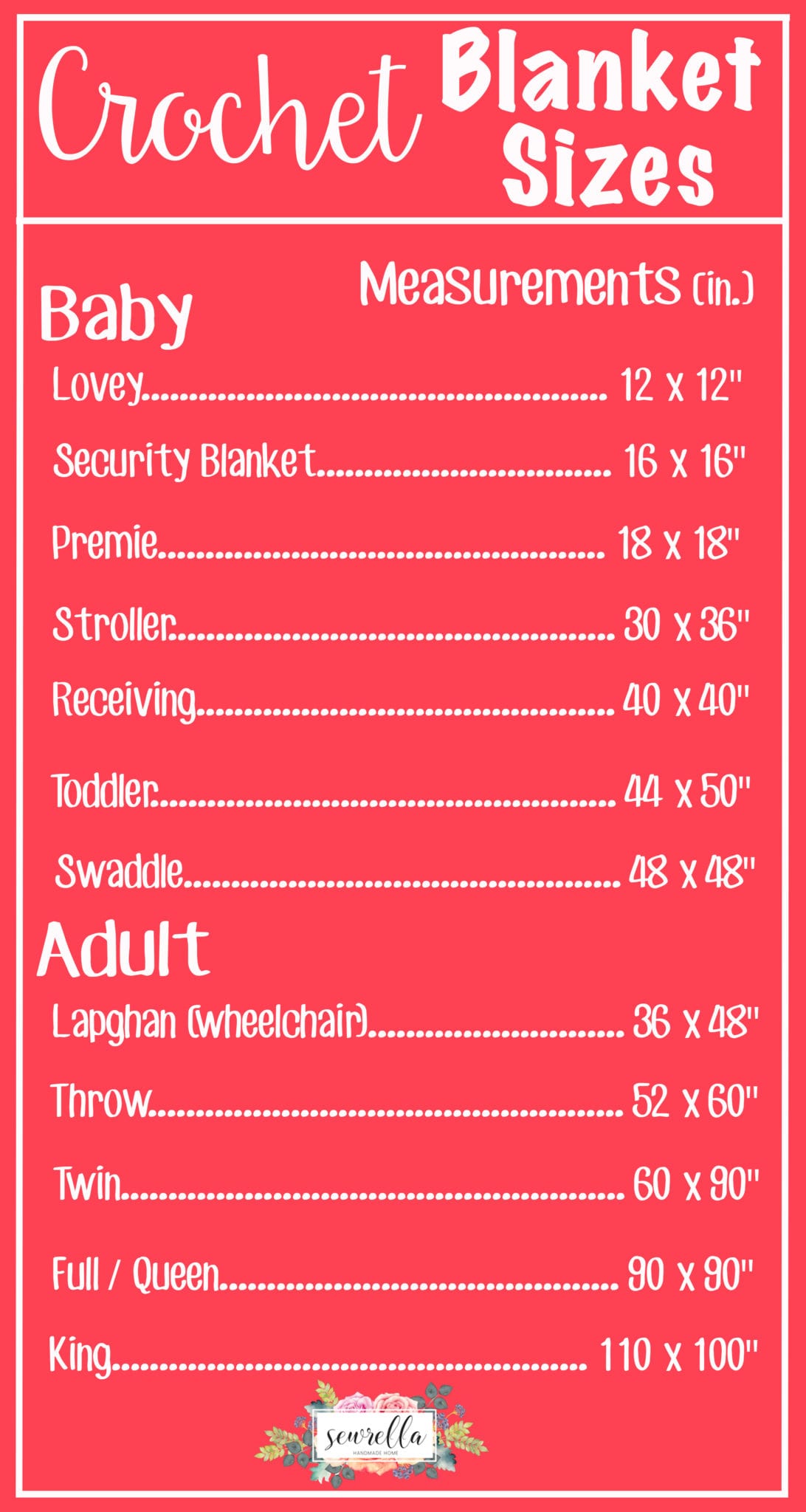 Now let's get to the blanket roundup!
Keep on scrolling for all my favorite blanket patterns – of all sizes!
My Cuddly Crochet Bear Lovey is one of my favorite projects ever, probably because my sweet baby sleeps with it every night.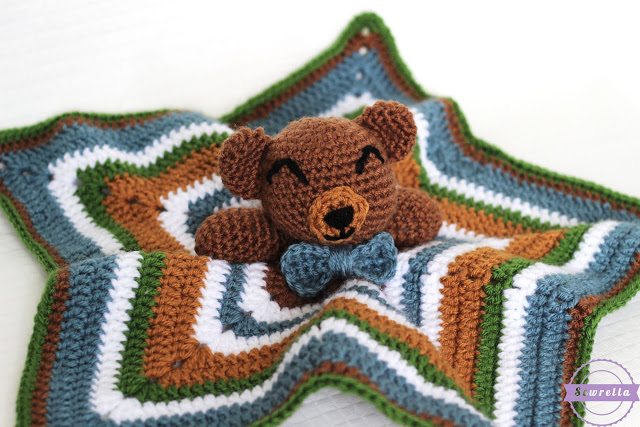 This chevron baby blanket is the absolute cutest! And bonus – the chevron style can be extended to be any size!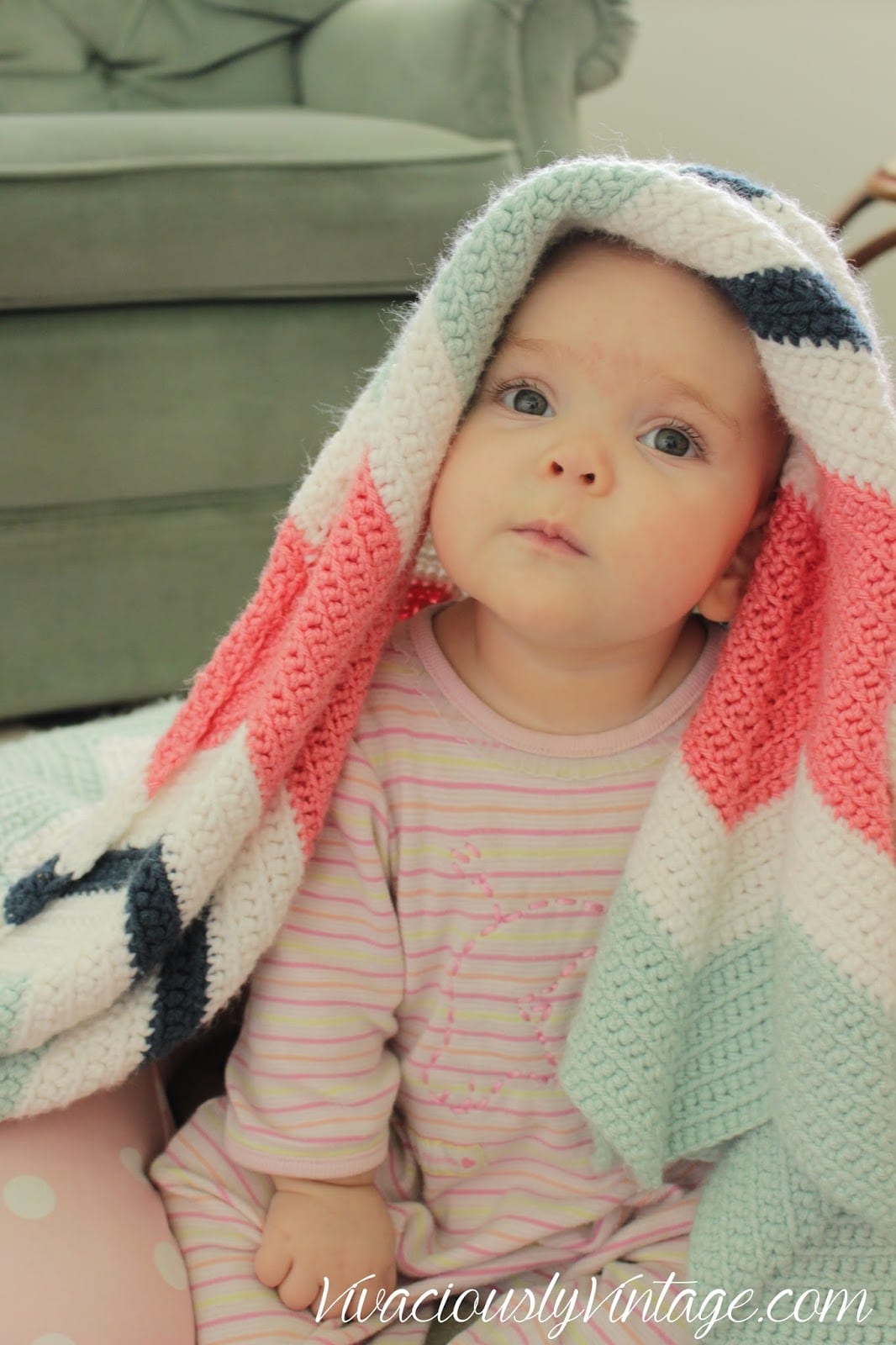 My baby's Easy Crochet Baby Blanket is super beginner friendly and easy to make!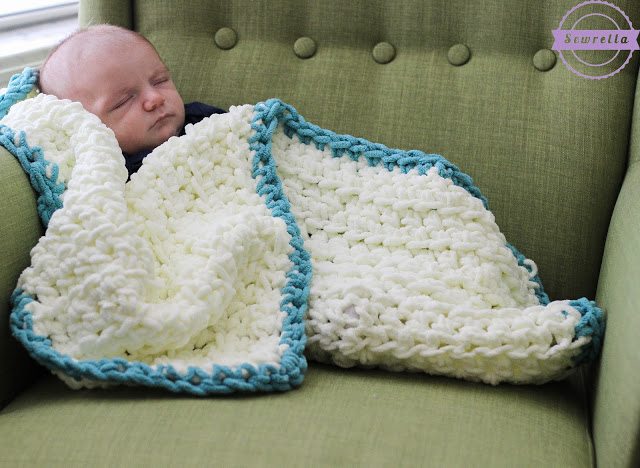 The Virus Blanket is just that – a virus that spreads and spreads! Stop at any round for a custom sized blanket!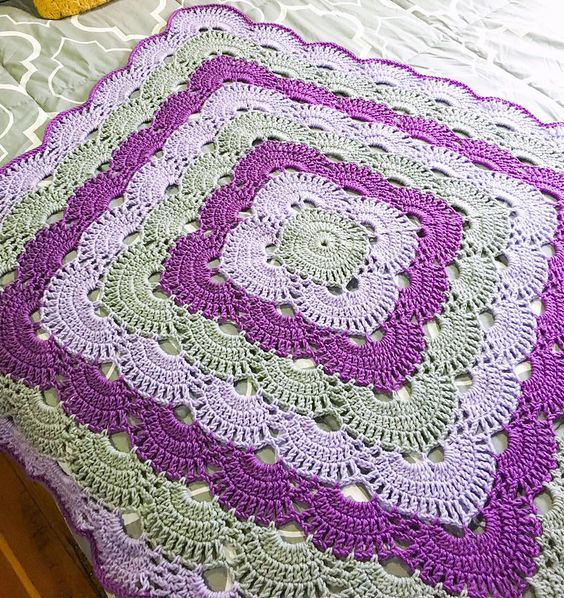 The Mod Heriloom Blanket is the perfect throw for any decor – plus Mama In a Stitch tells you how to make it bigger if you like!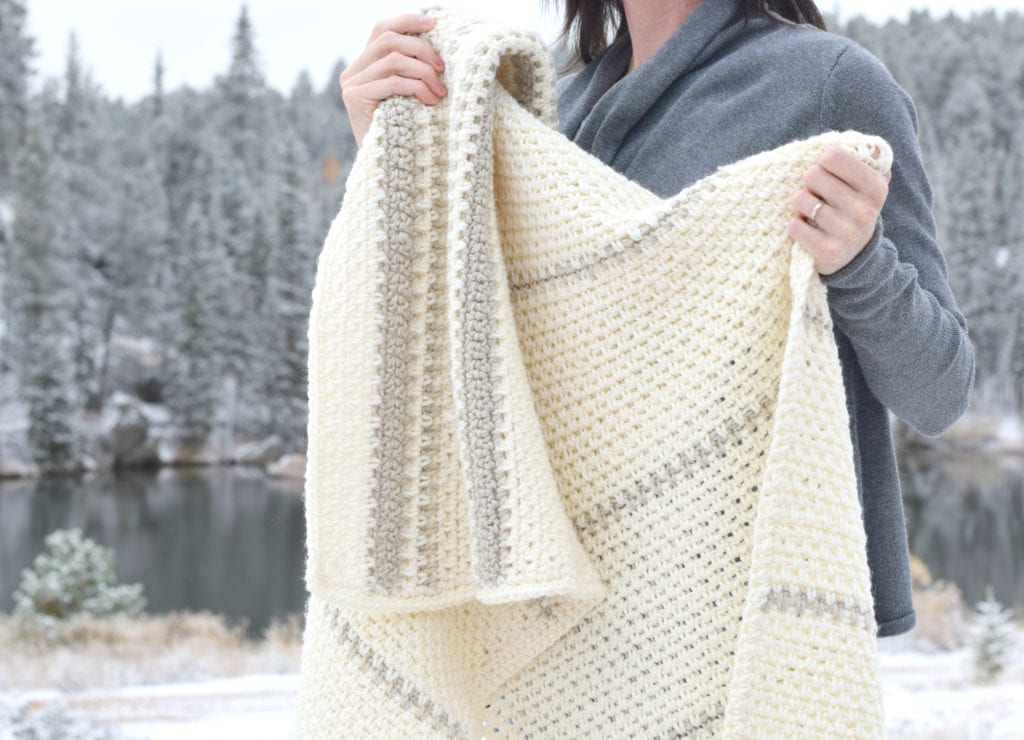 If you are up for a bit more of a challenge, try All About Ami's Chunky Braided Cable Blanket! (don't worry, she includes tons of step by step photos!)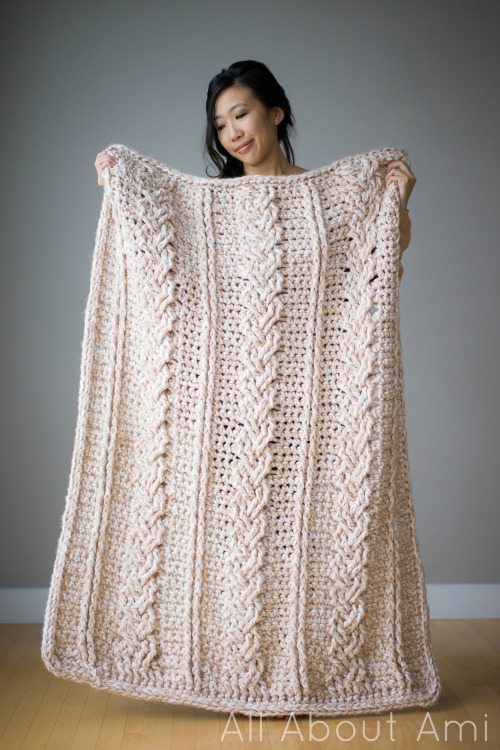 To make a blanket any size, try a customizable pattern like Make & Do Crew's Hexagon Blanket!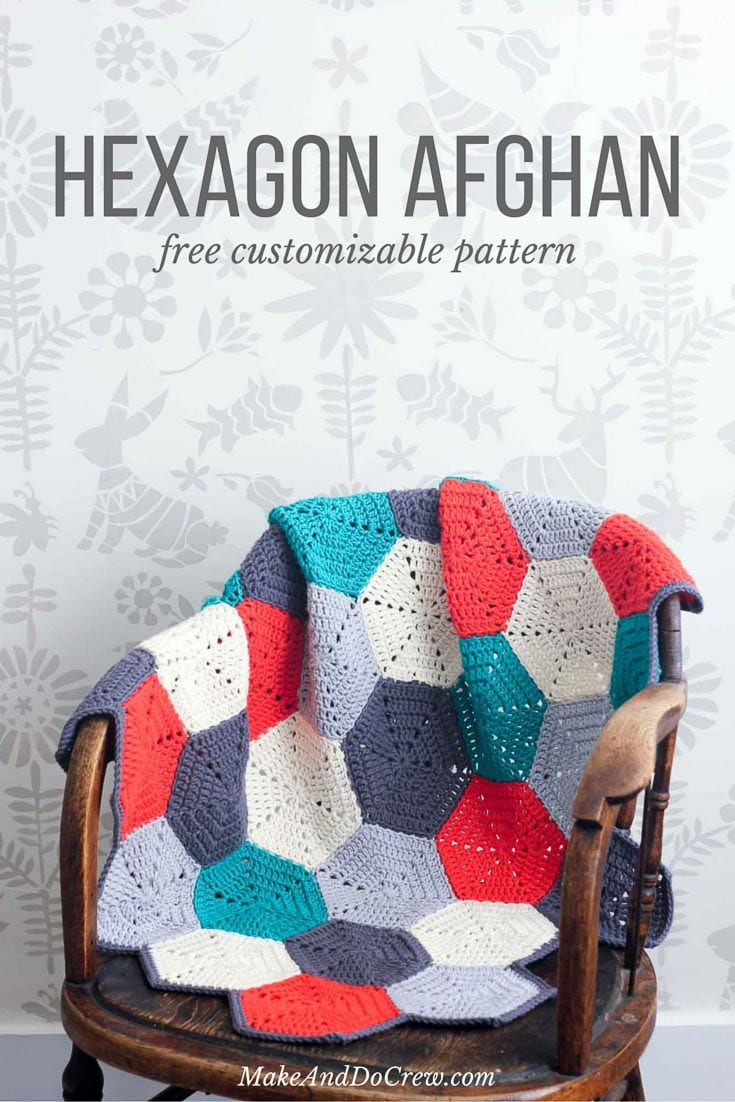 Don't forget to pin this round up to your Pinterest boards!
What will be your next blanket project?