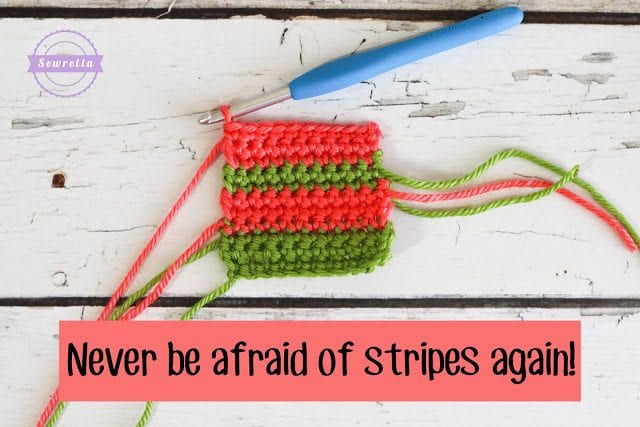 I have the ultimate trick for you all – you're gonna love it!
Below I have an in-depth photo tutorial & video tutorial for my favorite color changing method.
I change colors a lot in crochet and was always afraid of stripes before trying out this trick – now I'm hooked and never going back!
It's worth mentioning that this trick will work perfectly at the end of a row (as pictured), in the middle of your work, or even working in the round!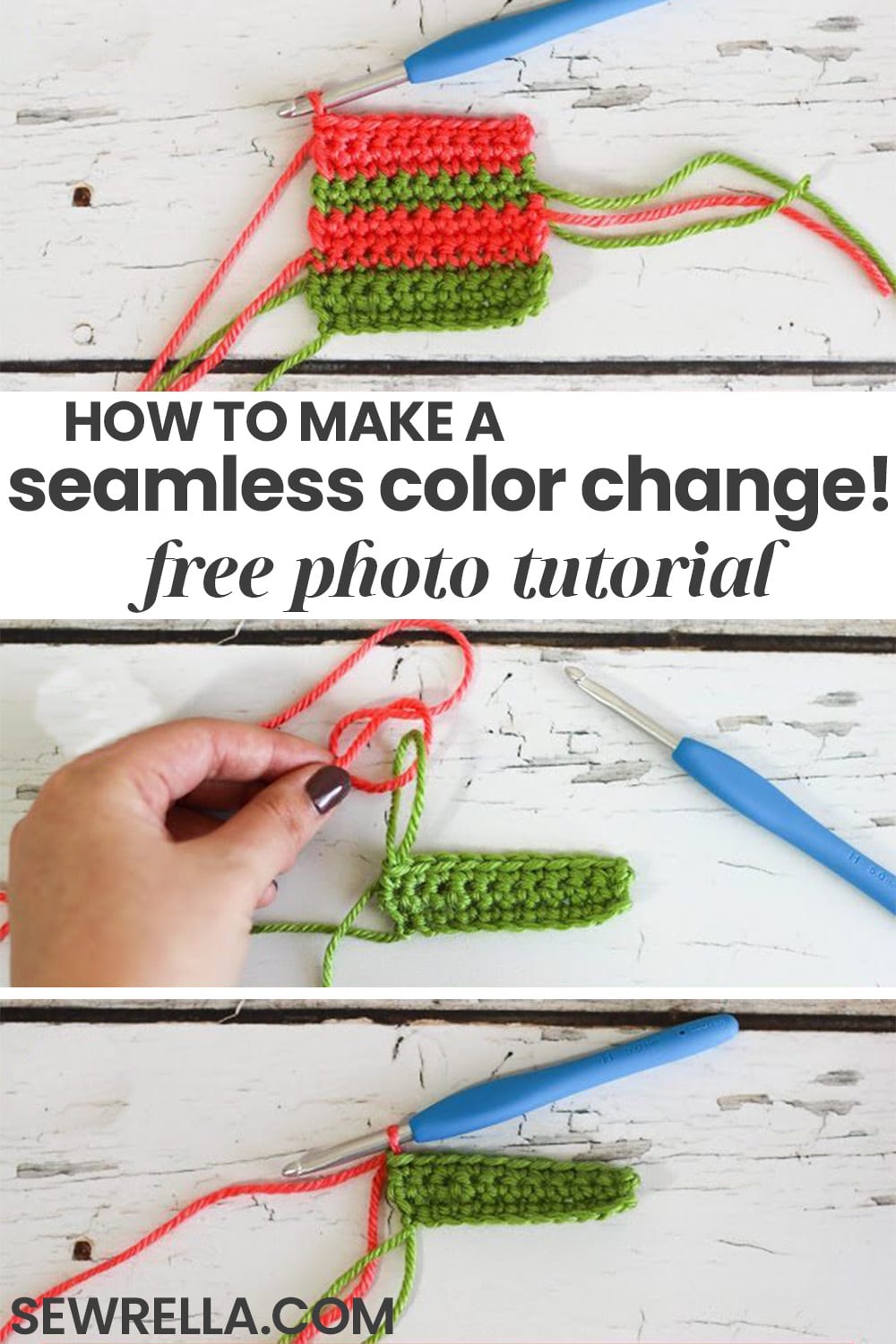 Finish that last stitch in your original color
 Pull up that loop on your hook and remove your hook
Cut that working yarn from your first color and thread your new color through the loop
 Tie that new yarn onto the loop with a simple knot (leave a tail long enough to weave in later
 Pull your knot tight
 And slide it over to the far right side of the loop, right next to your stitches
 Replace your hook in the loop of your first color
 Tighten that loop back up and get ready to make your next stitch
 Yarn over in your new color (make sure its the working yarn, not the tail)
 And continue with the stitch in the new color
Find more great tips & tricks in the Craftsy Beginner Crochet Guide! (Click the photo below)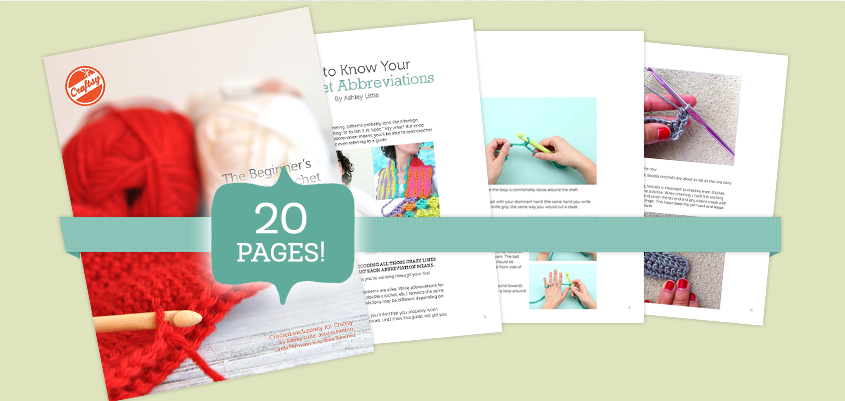 Don't forget to PIN this crochet trick to your Pinterest boards!
Now go make all the stripey things!