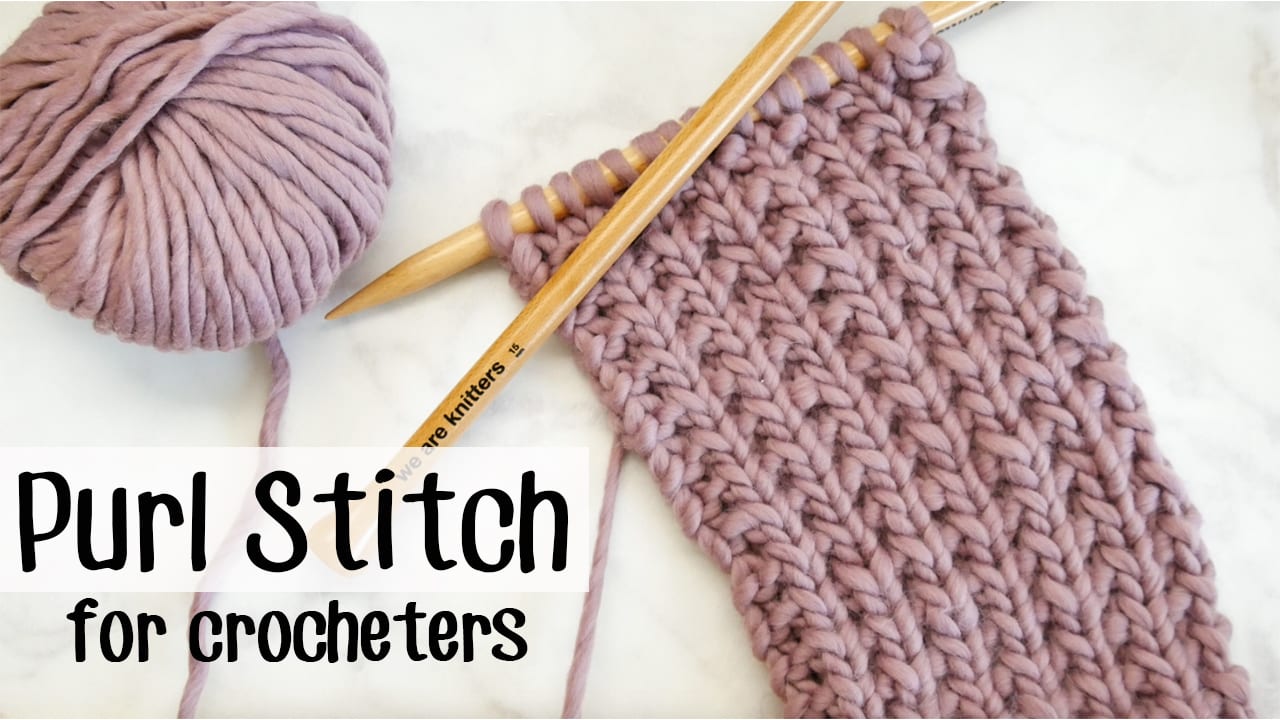 We've done the crochet cast on, we've done the knit stitch, and now we need to learn to purl!
Really knitting is all knit and purl stitches in different combinations to create all sorts of projects. Simple, huh? I know!
(Does anybody else think of Monica Gellar every time they say "I know!" …? No? Just me?)
Anyway, I've been working up this amazing Praline Scarf beginner's knitting Kit from We Are Knitters & I've become a knit convert.
Seriously, y'all. I need to knit all the things.
In my future: hats! blankets! sweaters! cables! oh my!
I've turned to my knitting during the last few weeks every time I need a few minutes of "me time" or just something simple to focus on. Maybe it's been relaxing me because I'm following a pattern instead of creating one? Or does knitting have some super secret magical calming power that I've become immune to with crochet?
Who knows.
The folks at We Are Knitters have been generous enough to giveaway a Praline Scarf Kit to one of my lucky readers! So head on over to enter if you've been wanting to try out knitting (or if you've already been bit by the knit bug).
I've got a handy video tutorial below for you on the Purl stitch, but if you missed them: