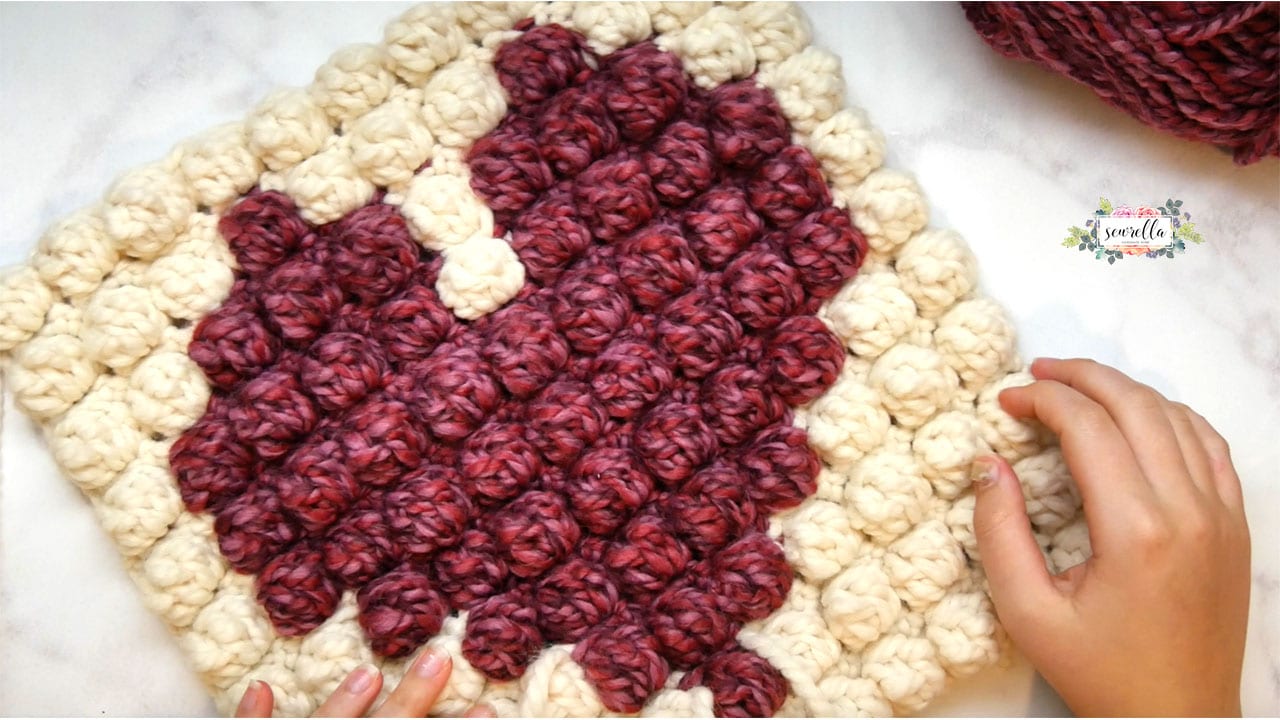 Hi everyone! Here with the next episode of my new series, Stitch Dictionary – the place where you can find tons of new, unique stitches to try!
For each of these stitch swatches, I'll be working up an 11 x 11″ swatch in Lion Brand Wool Ease Thick & Quick in varying colors, eventually joining my swatches together to form a Stitch Dictionary Throw blanket!
Follow along and make your swatches with me.
Today's episode is the Bobble Stitch Graph, a spin on the bobble stitch we learned last week.
It works up fast and is easy to learn. All you need to know is how to double crochet, and you'll have this pretty heart square worked up in no time!
A bobble stitch graph can be used to create all sorts of images, not just a heart. You could even use this technique to crochet an entire blanket with a large, more intricate image using several colors.
For now, we are just going to keep it simple with a two color design that will add some interest to our Stitch Dictionary throw.
Also wouldn't this square make a great mother's day pillow?!
Watch the video below to see just how I did it & find the handy chart below!
I created my chart using Stitch Fiddle (I'm not an affiliate, I just really love this website!)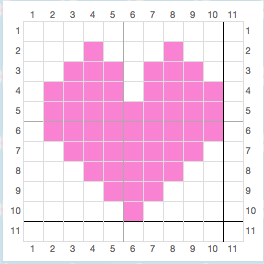 Feel free to save or print this chart to use on your own!