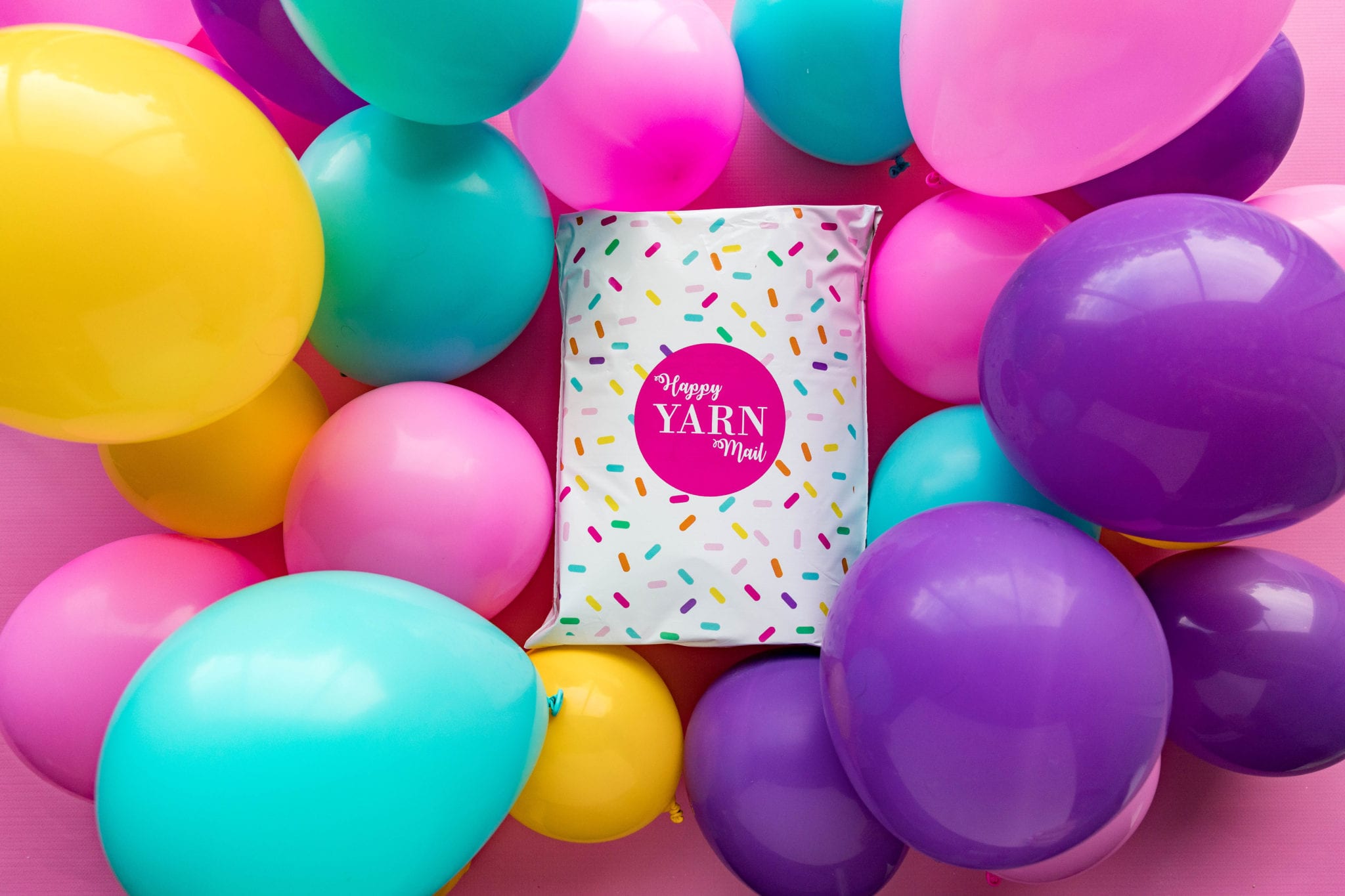 Happy Yarn Mail is new and improved, everyone!
We have brand new packaging and a brand new price – it's unbelievably exciting.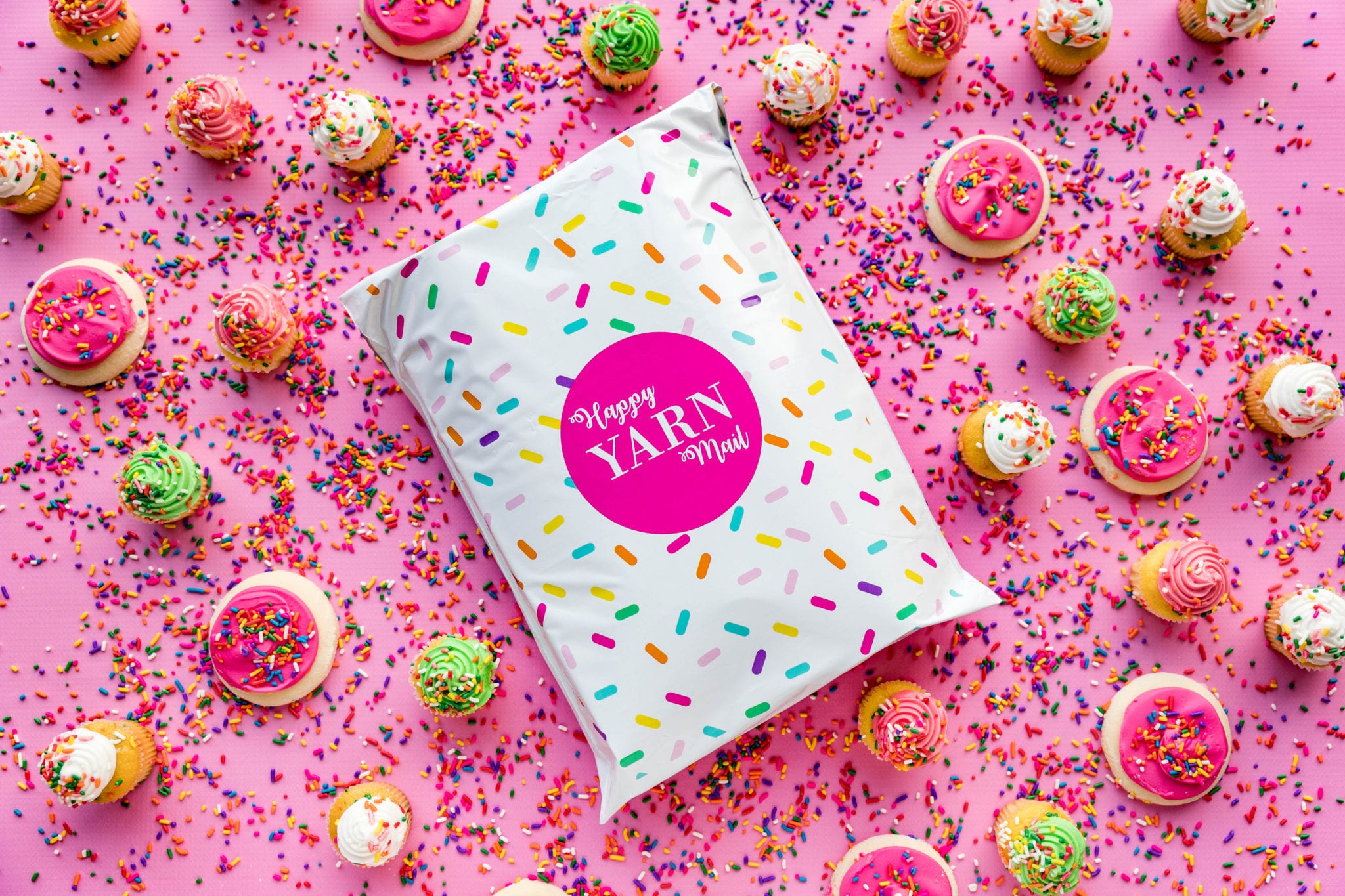 The new packaging boasts the same fun rainbow sprinkles that give you the doorstep excitement that is HYM! Just lighter and easier for transport which means we can drop the price.
Which brings me to my next point – HYM has always cost $29.95 + calculated shipping, that can cost as much as another $14.95.
Our new price is $19.95 INCLUDING shipping!
So no more breaking the bank to throw your yarn party for one, now everyone can grab some Happy Yarn Mail!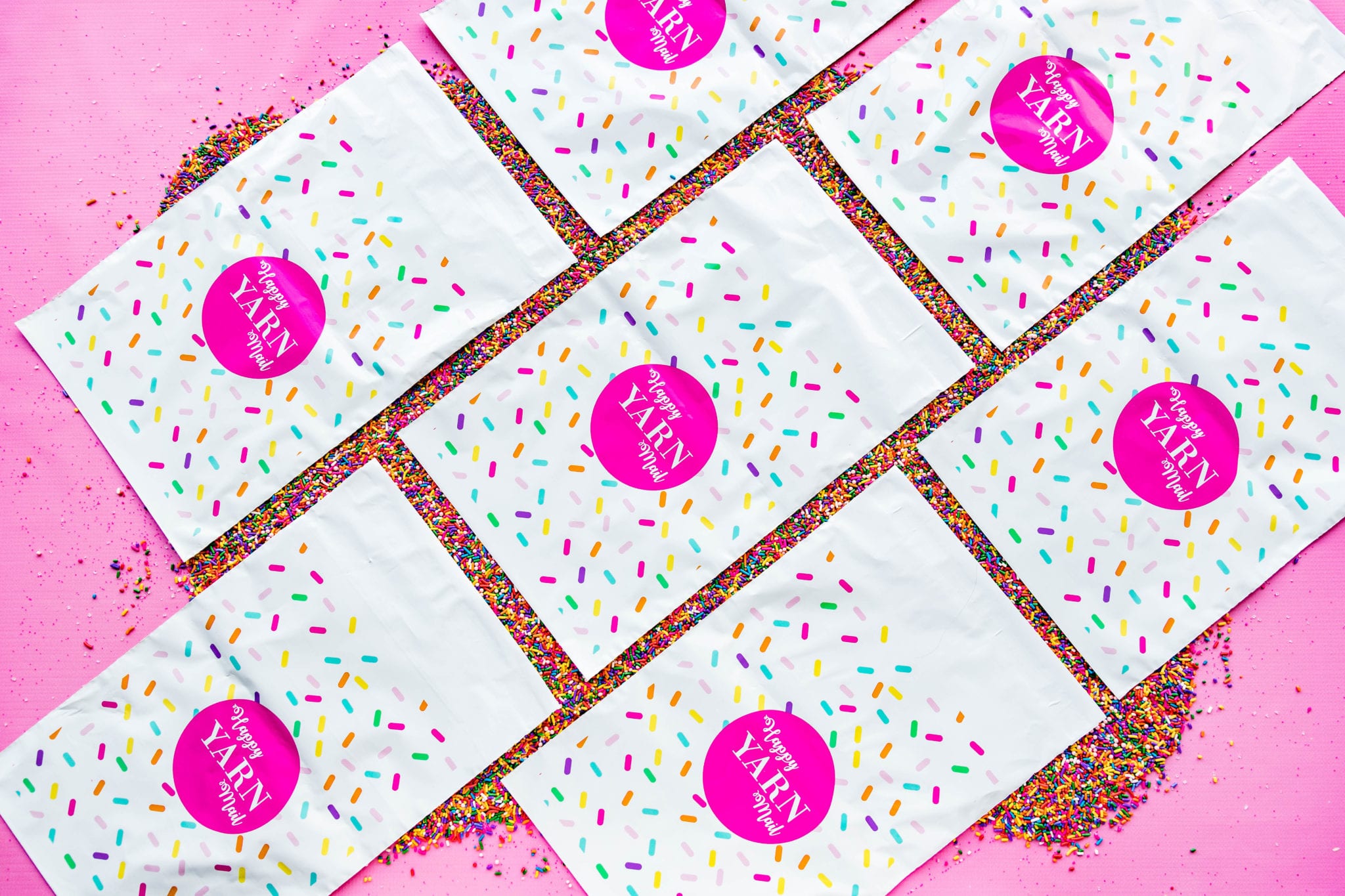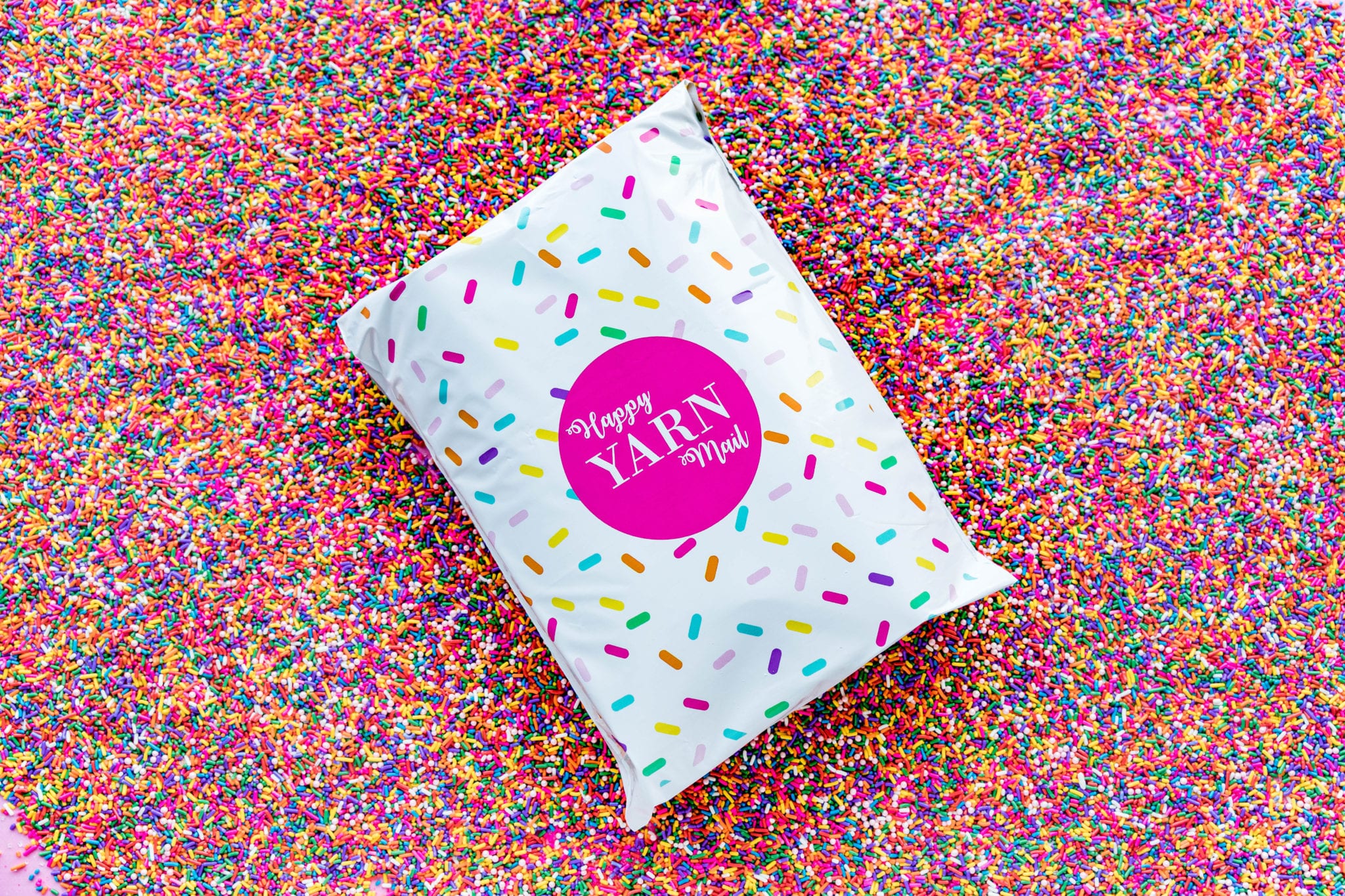 Every month's envelope will contain an exclusively designed pattern from me that you won't find anywhere else + all the materials you need to make it (including buttons, polyfil stuffing, or other materials) without crochet hooks.
Last month's box would have looked like this with our new packaging, sans sprinkles of course!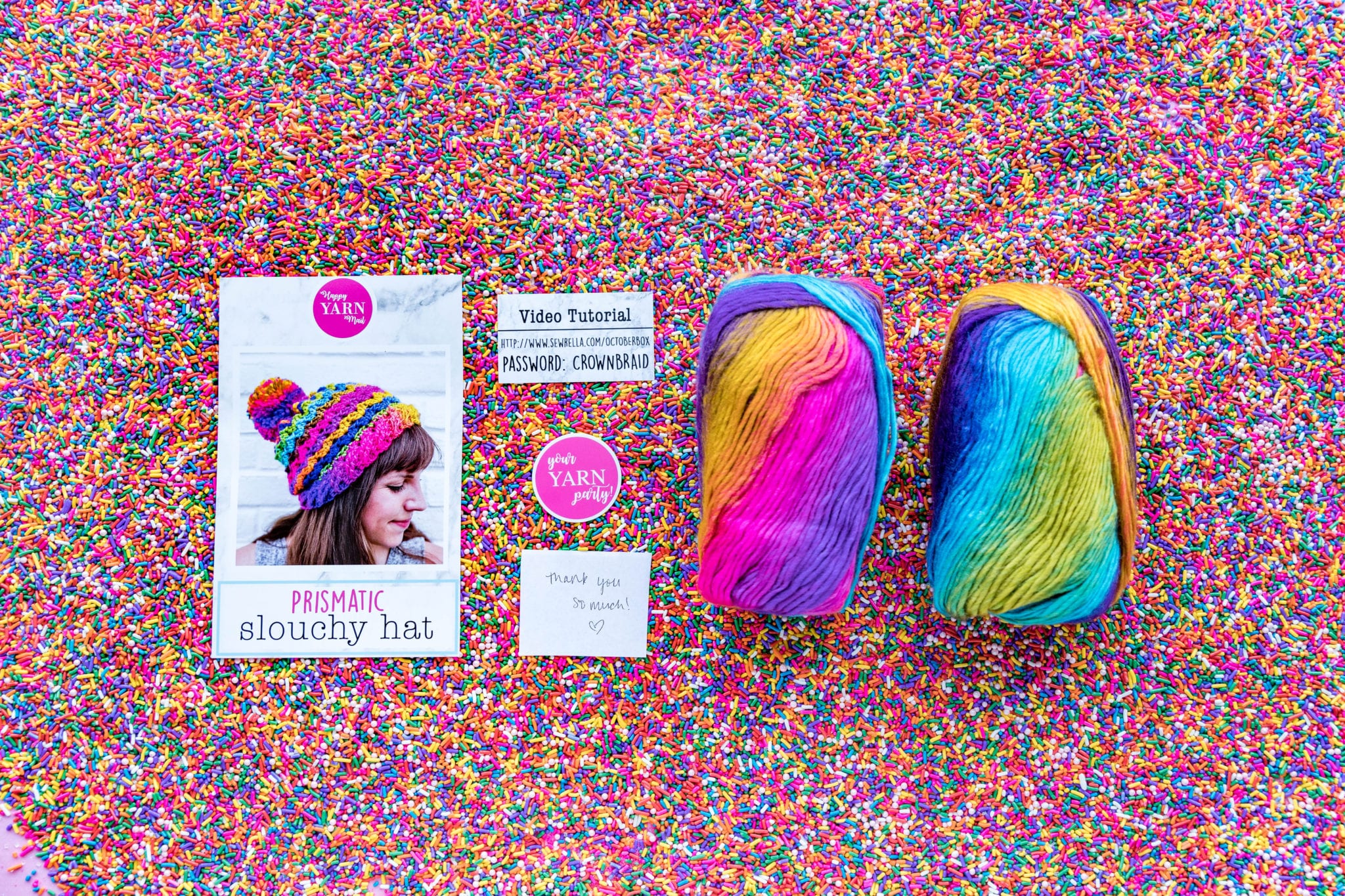 I'm hosting a 25 DAYS OF SPRINKLES GIVEAWAY!
I'll be giving away December envelopes to 25 lucky readers, just follow all 3 steps to enter:
"Like" my Facebook page via the Rafflecopter widget below
Share this giveaway with a friend (HERE is an easy way to share via Facebook!)
Sign up for the Happy Yarn Mail email newsletter list below (don't worry, we won't spam ya)
I'll choose 25 winners on November 30, HYM will go on sale at www.HappyYarnMail.com at midnight on the 1st of December.
Good luck!
a Rafflecopter giveaway