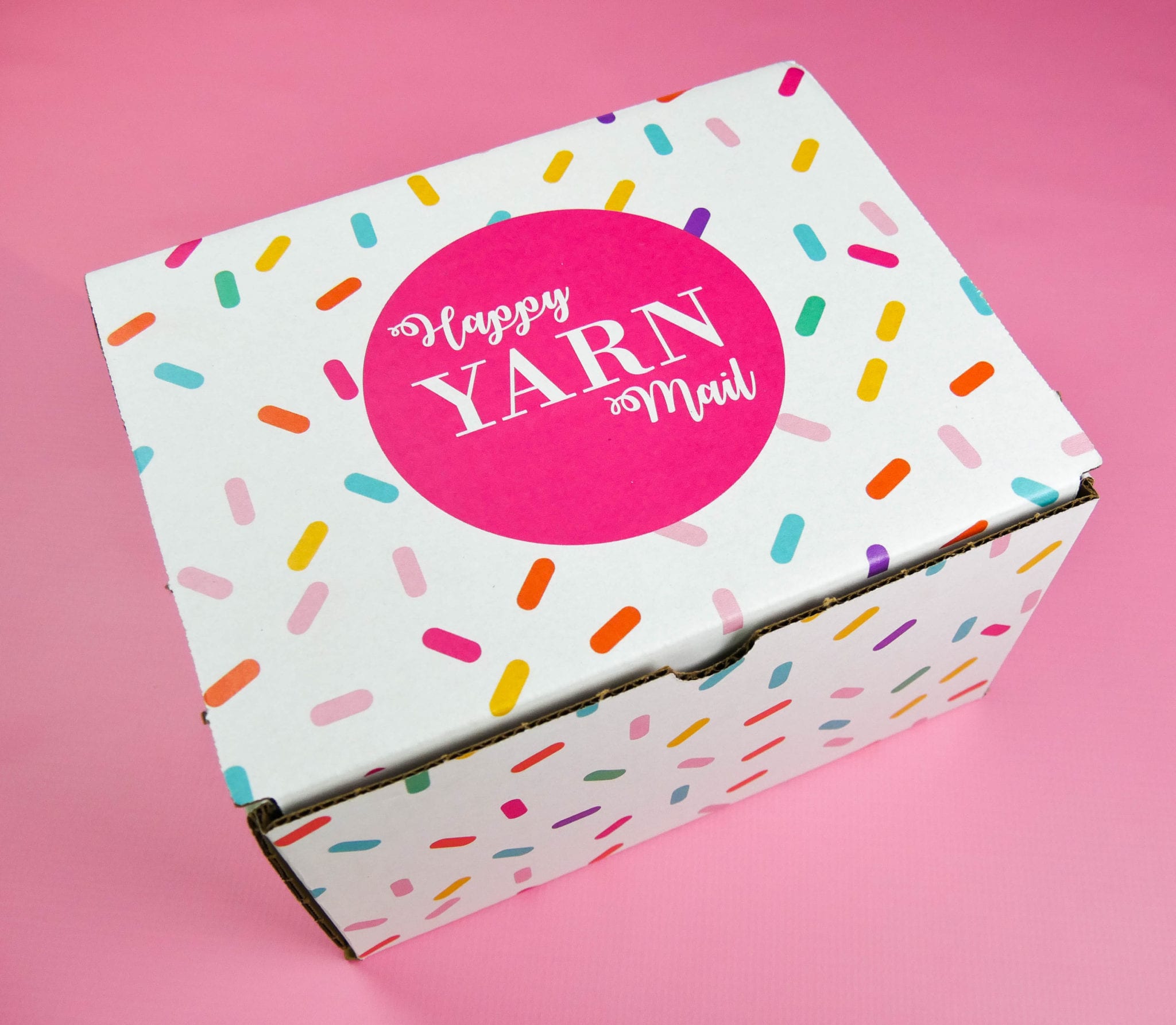 March's Happy Yarn Mail box reveal is here!
Happy Yarn Mail is my crochet subscription box company – run completely and totally by me (with the help of my gracious fiance, bless his heart). Subscribe to HYM and get a surprise box in the mail every month full of goodies!
What's in the box?
– An exclusive crochet pattern designed by me just for HYM. You can't find these patterns anywhere else!
– All materials necessary to make the pattern (hooks not included)
– An exclusive video tutorial for the pattern (not accessible to the public!)
-Extra crochet SUPRISE EXTRAS designed exclusively for HYM
– Did we mention there's a party in here?? ?
Here on the blog every month I'll reveal what was in the box, along with a photo of our finished pattern. Yay!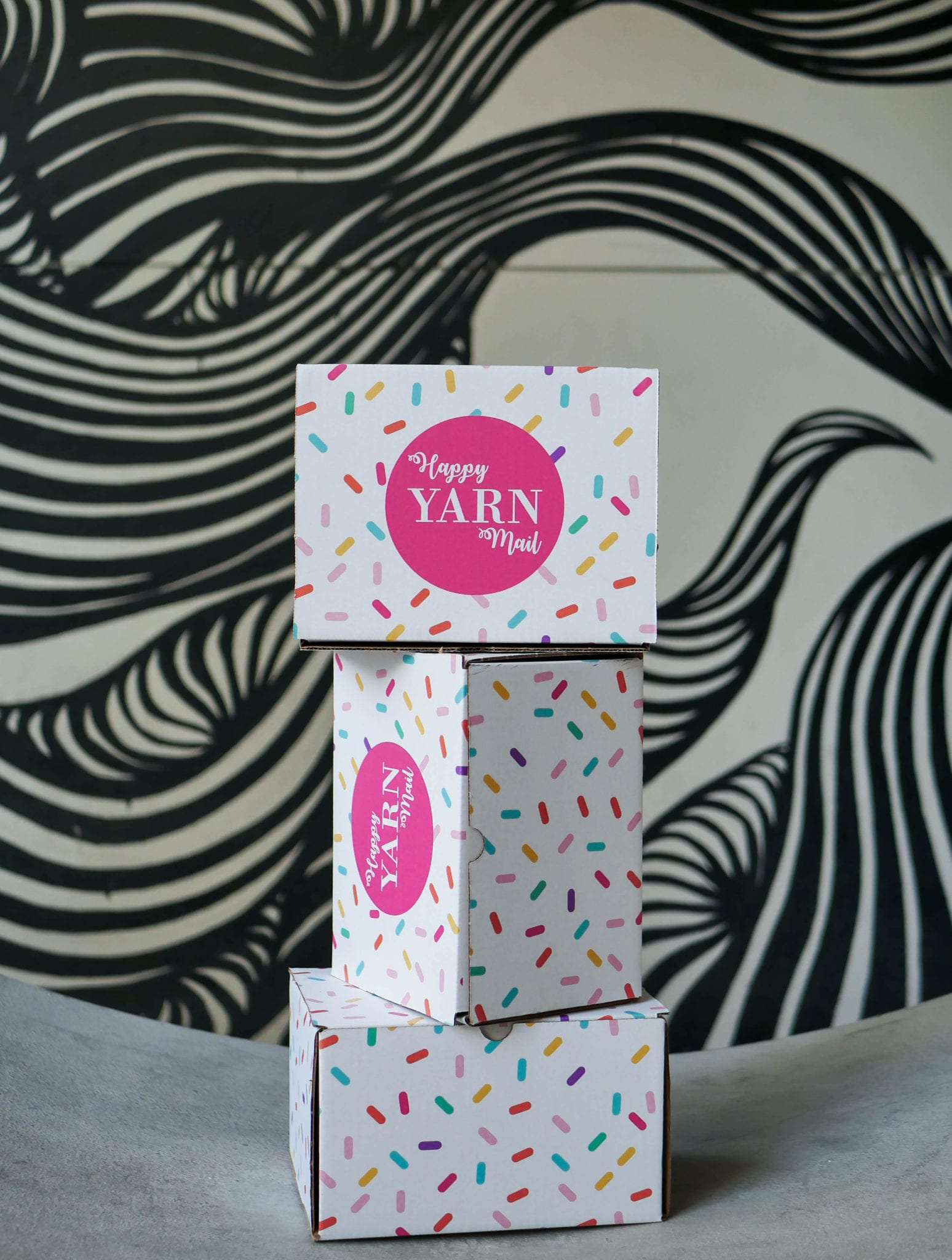 Head over to www.HappyYarnMail.com and grab your box.
BOXES GO ON SALE AT MIDNIGHT EST ON THE 1st OF EVERY MONTH UNTIL THEY SELL OUT. (If the website reads "sold out" that just means boxes won't be on sale again until the first of the next month)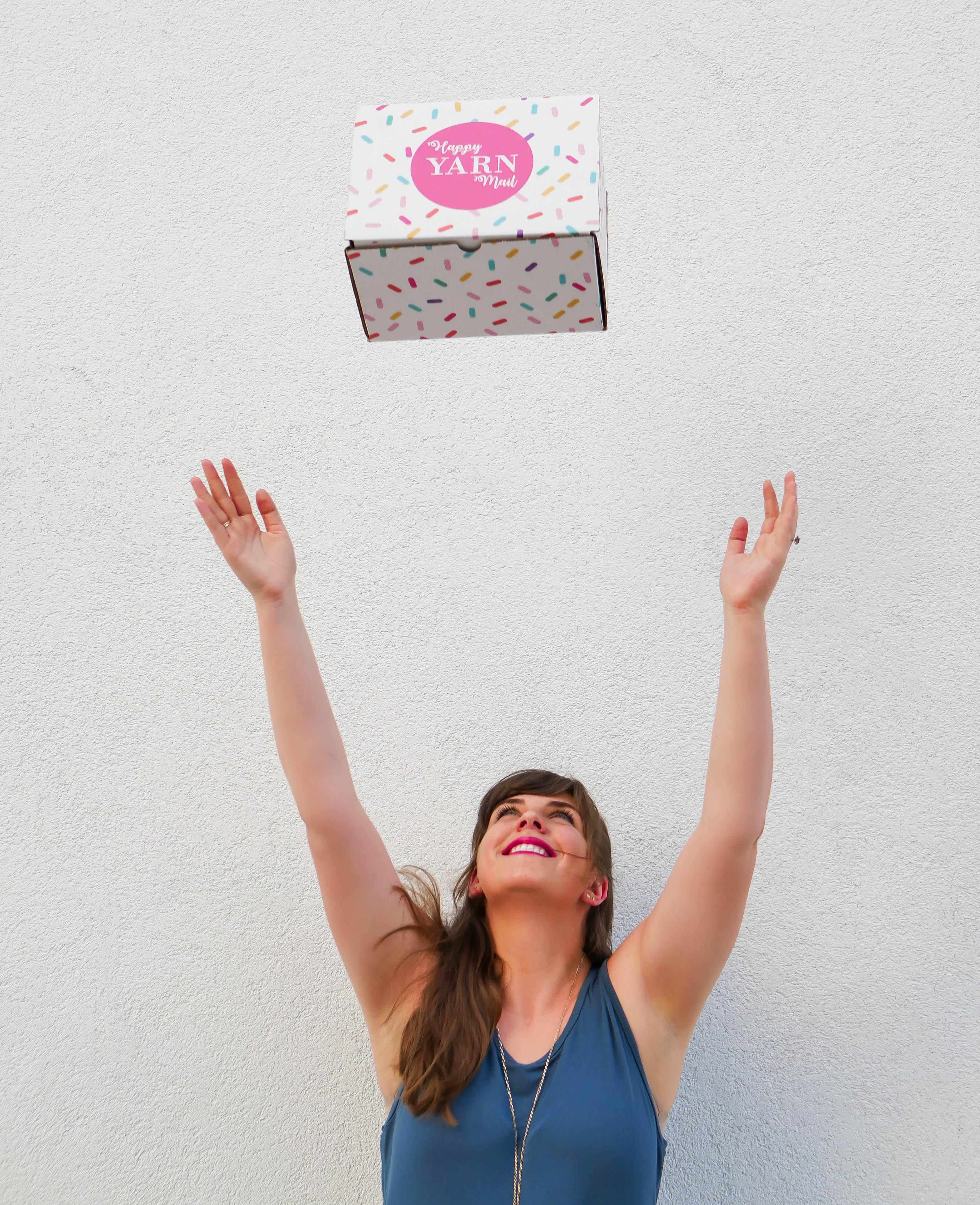 So what was in the box April 2017?
We had the cutest Hydrangea Hoop Art just in time for the spring season!
All Happy Yarn Mail patterns are beginner friendly and always include the link to a video tutorial teaching you how to make the pattern.

The box included all the yarn you needed to make the crochet hoop art, the hoop itself, crafters glue, mini pom pom trim, the easy-to-follow pattern booklet, a "Notions" bag for all your little needles and pins that get lost, and a handwritten thank you note from me!
The pattern, supplies, and extra goodies will be different and a fun yarn party every month. So much fun!
Make sure to sign up for our Happy Yarn Mail email newsletter below to get reminders when boxes go on sale and grab your box next month!