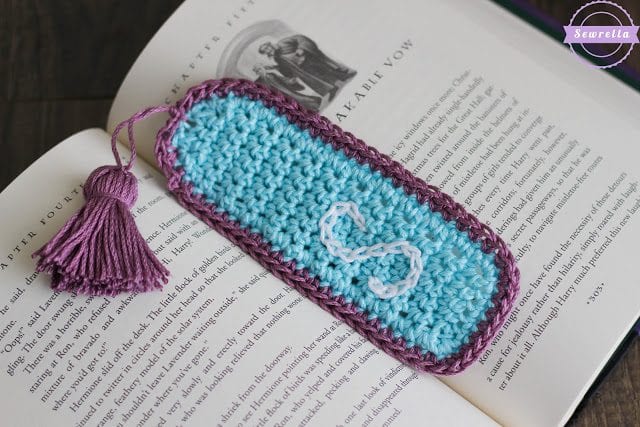 Here with my Back to School Series and a fun crochet bookmark pattern – you'll make this little guy in just a couple of minutes. What a fun project to make for your kids and stick in their backpack as a little first day of school surprise!
Monograms are all the rage right now, and have been for some time – especially in busy classrooms with lots of kids everywhere! Monogramming this bookmark will help our little ones keep track of what is theirs – important with little hands that often lose their belongings. I used a surface stitch to monogram my S for Sewrella but you could easily embellish your bookmark with a button, or simply use a running stitch to embroider your monogram. Oh, the possibilities!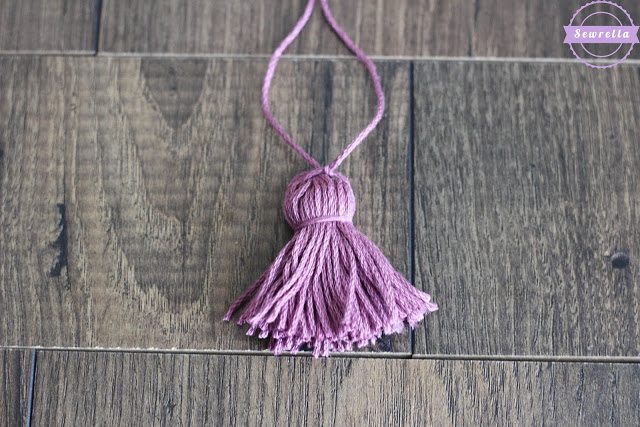 Now, on to the best part of this pattern – the finger tassel! The only tools you need are two fingers & any kind of yarn! I have a full photo tutorial on how I made this cute embellishment below so scroll down for that.
Speaking of yarn, I used Lion Brand's awesome 24/7 Cotton for this project and all of my Back to School Series. I love the luxurious mercerized shine and it is so so durable! Much more pleasant to work with than any other cotton yarn I've found. Get you some HERE!
Okay, I'll stop chit-chatting and get right down to it – enjoy!
PATTERN
Materials:
–Lion Brand 24/7 Cotton yarn in any colors – I used Aqua, Lilac, and White
-Size H 5mm crochet hook
-Tapestry needle
Begin with Aqua, Ch 7, Sc in first st and across, Ch 1, turn
Rows 2-23: Sc across, Ch 1, turn
Row 24: Sc dec, Sc, Sc, Sc dec, Ch 1, turn
Row 25: Sc dec, Ch 1, Sc dec, Ch 1
Row 26: Sc around perimeter of bookmark, sl st to join
Row 27: Join Lilac yarn, Ch 1, Sc around perimeter, sl st to join, finish off, weave all ends
Embroider letter monogram using a surface slip stitch. I placed mine between rows 6 and 14.
Now it's time for the finger tassel!
Hold your index and middle fingers in a stiff "peace sign" position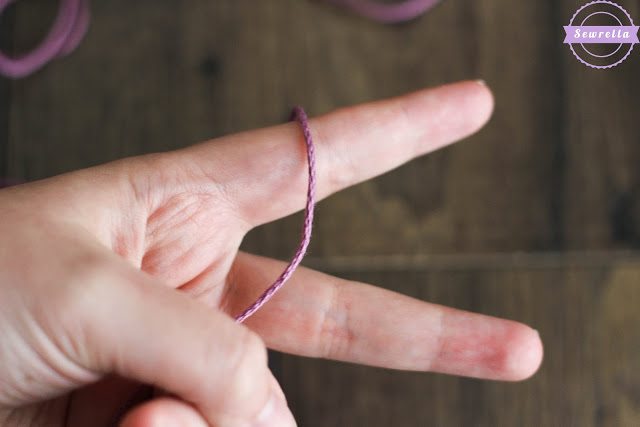 Wrap yarn around your fingers between the middle knuckle and the knuckle by your fingernail. Wrap until the yarn creates a thick cushion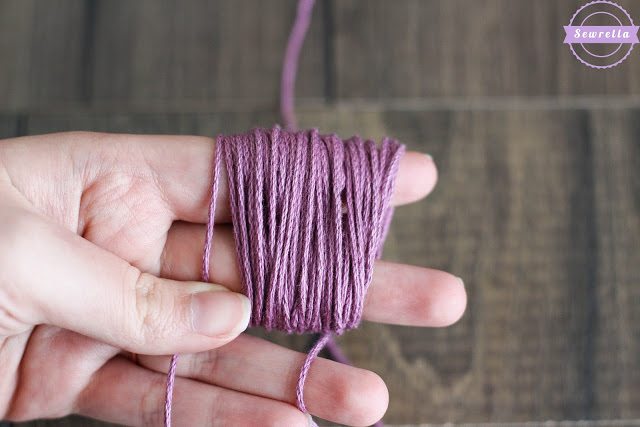 Cut the yarn from the skein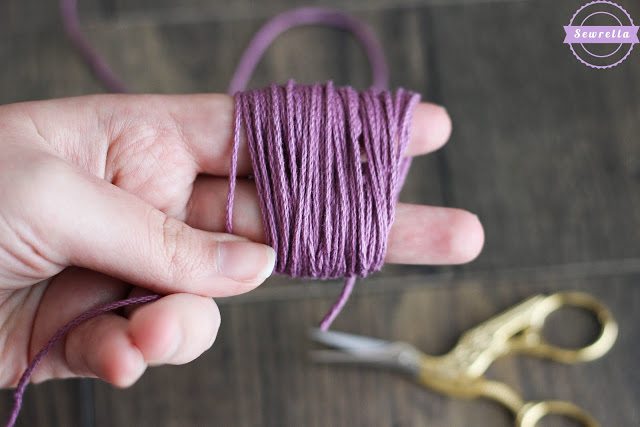 Cut 2 small pieces of yarn (about 6 in. each)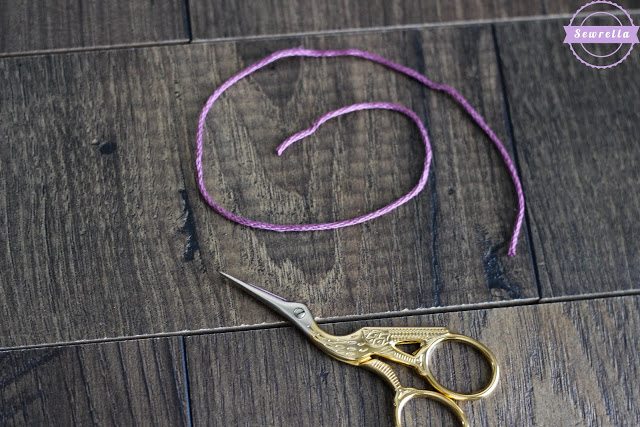 Thread one piece of yarn between your fingers & through the wrapped yarn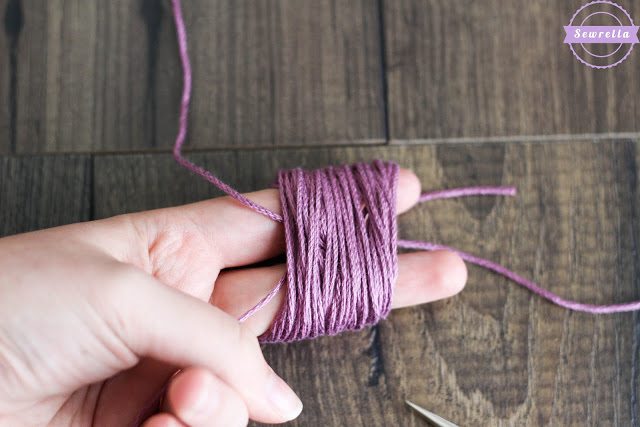 Slide your fingers out and tie the threaded yarn in a tight knot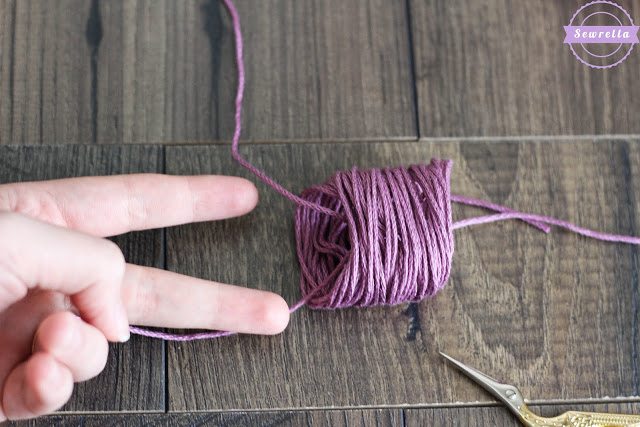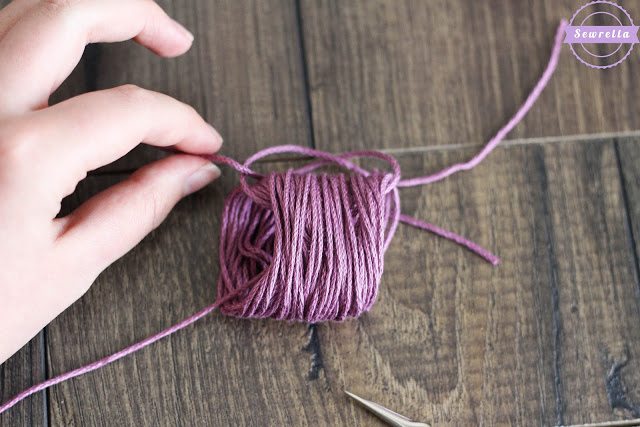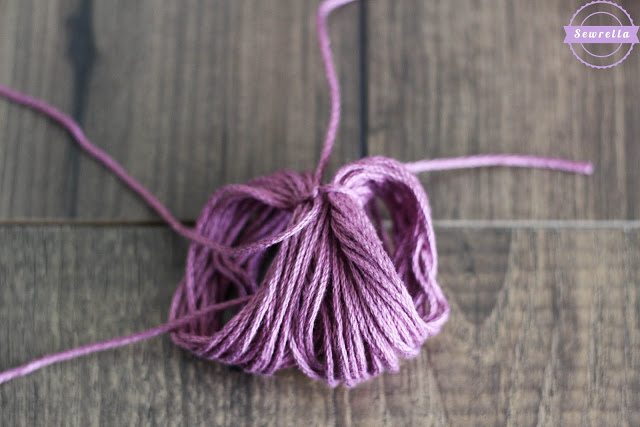 Cut the yarn along the bottom, opposite your knot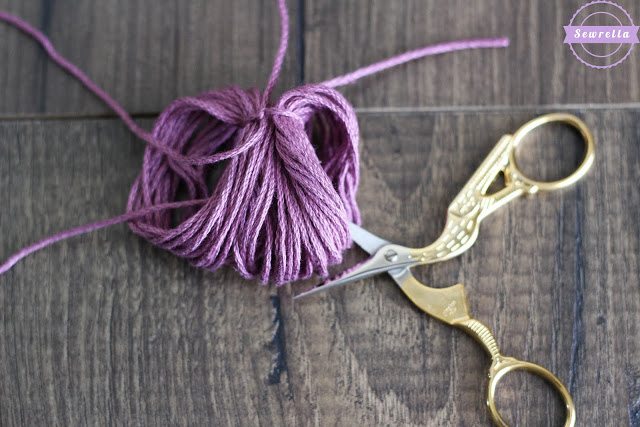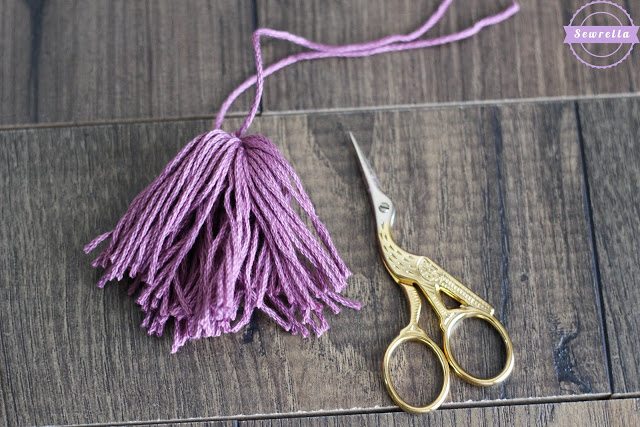 Take your second 6 in. piece of yarn and tie it around the top of your tassel, about a centimeter from the top knot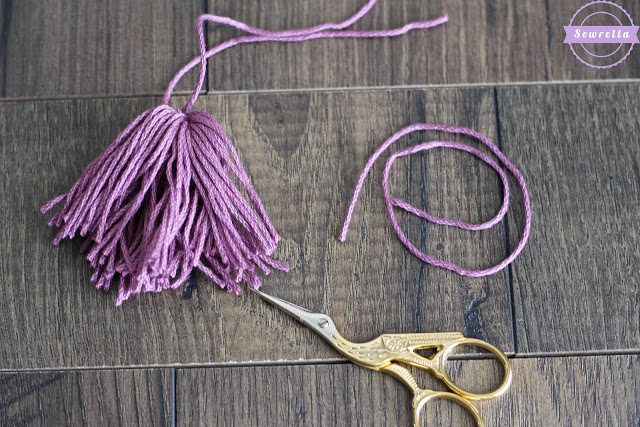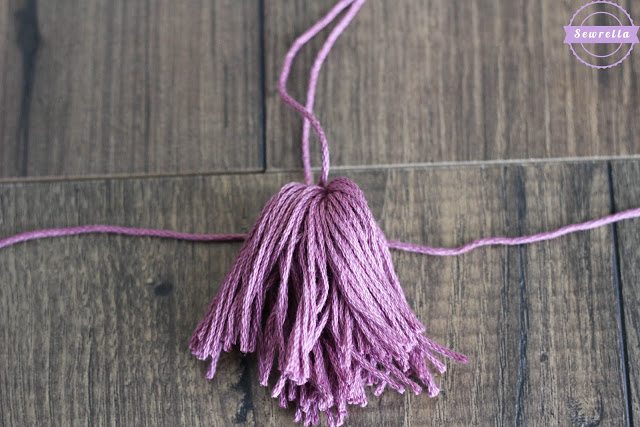 Tie a tight knot and trim the ends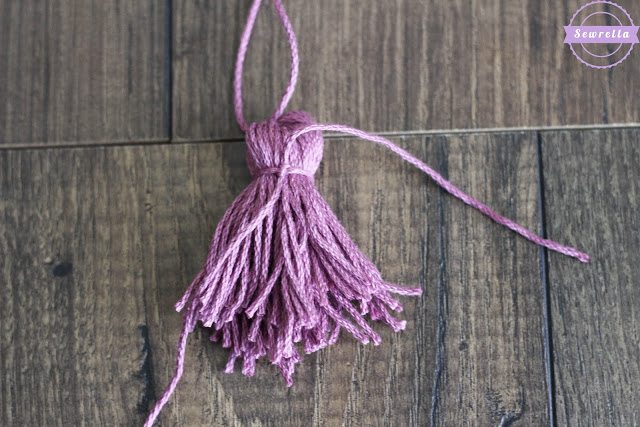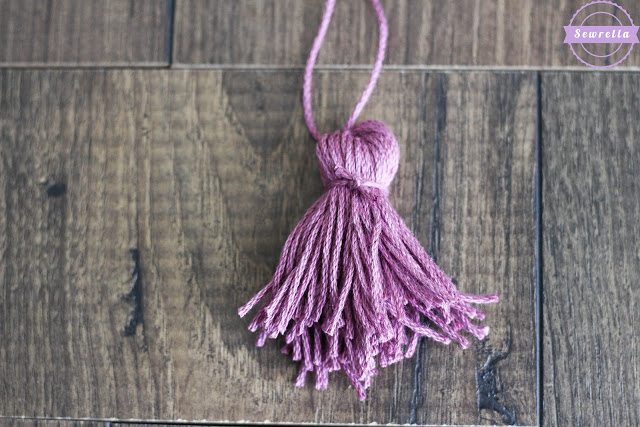 Trim the end of your tassel to be even & you're done!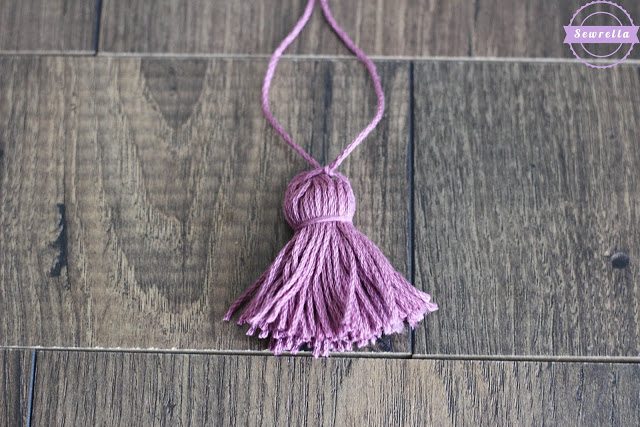 Attach to your bookmark – thread your top strings through the Ch 1 space on Row 25. Tie a tight knot and trim the ends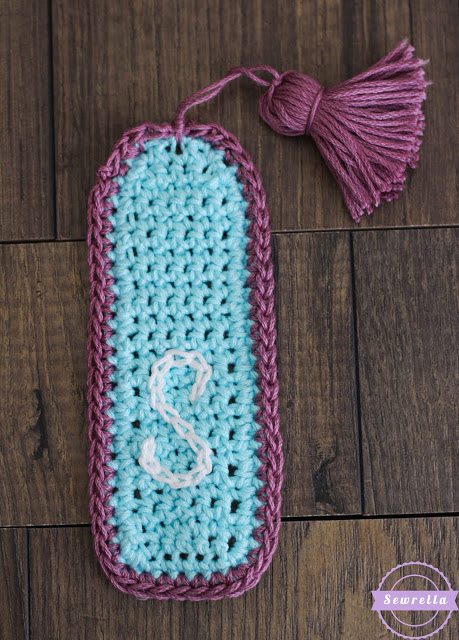 Don't forget to PIN this project to your Pinterest boards!
Hope you add tassels to everything & love this fun little bookmark!