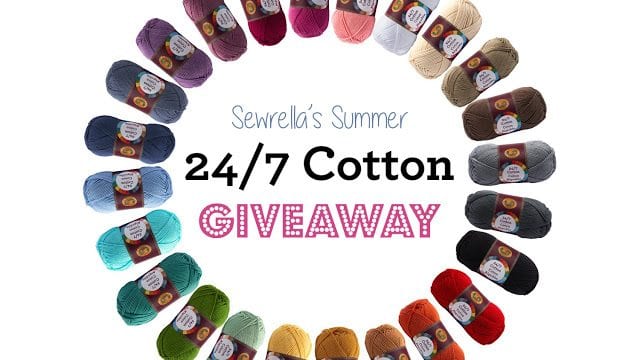 I have a treat for you all today!
A giveaway!!! Eeep!
Who doesn't love free yarn?? This giveaway is for a surprise sampling of Lion Brand's NEW 24/7 Cotton – a luxurious cotton yarn that you can't find yet in stores — score!
Just enter in the rafflecopter widget below and be sure to share this giveaway with a friend!
For a DOUBLE ENTRY (your name is in the pool twice) follow my Pinterest page below!
Thanks for entering and good luck!