Hi folks!
Today I have another nursery DIY project to share with you! (although this project would work amazingly in so many different spaces)
If you've missed any of my other Nursery DIYs, check those out HERE!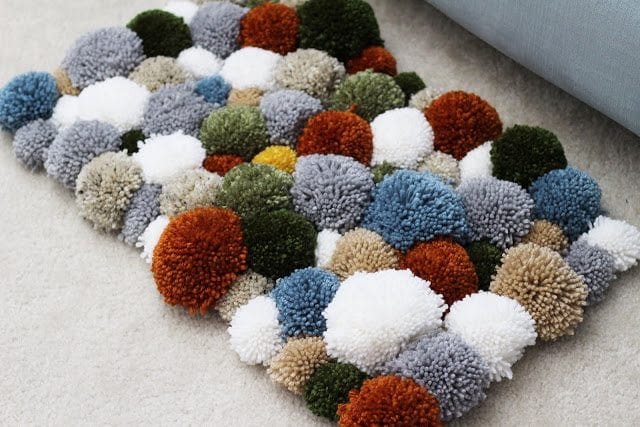 When I found this pom pom rug on Pinterest and immediately fell in love – I knew I had to make my own version!
Here is the original post in German, but I got the idea by pictures!
All in all, this Pinterest hack gets a thumbs up from me! It was simple and straightforward, without any hiccups along the way at all – when does that ever happen??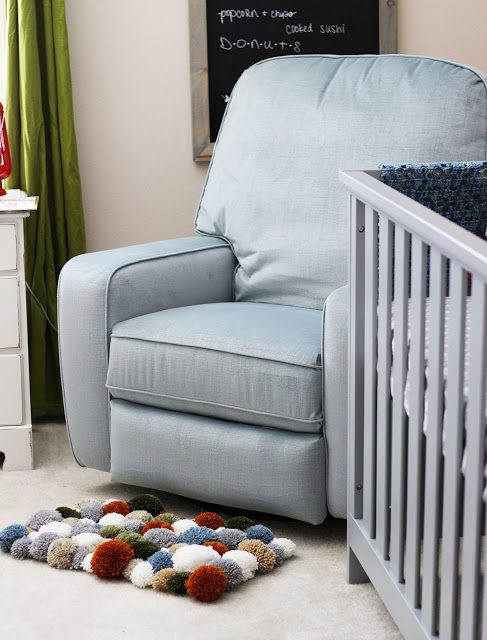 Doesn't it look so cute in my little guy's nursery? I think so too!
I'm sure he'll love its fuzzy nature and I love the way it ties together all of the colors going on in the nursery already.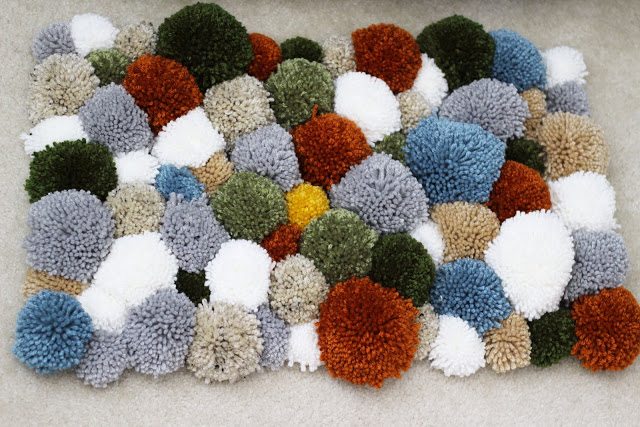 You'll need some materials for this one that you may not already have lying around – like a latch hook rug grid. I picked one up for $1.50 and used the Clover Pom Pom Makers and yarn I had laying around – so this DIY is probably my cheapest yet!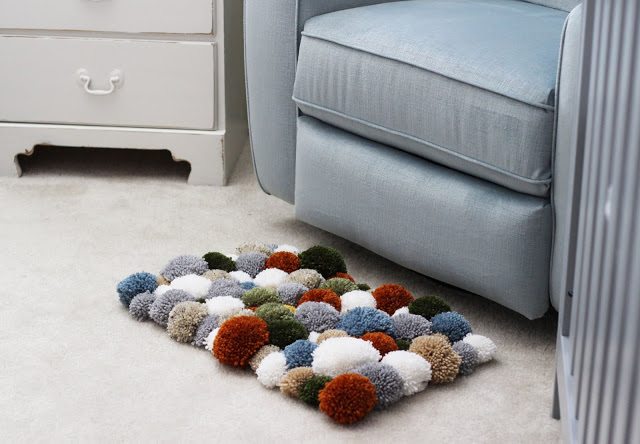 Here is the handy video tutorial too!
Materials:
-Latch Hook Rug Grid
-Clover Pom Pom Makers in various sizes
-Yarn in varying colors
-Size G 4mm crochet hook (for pulling threads through to knot)
-Scissors
Make pom poms in varying colors/sizes, tie them onto your latch hook rug, and voila! That's all folks! (*See my video tutorial for exactly how I did this!*)
Hope you guys enjoy this project and make rugs of your very own!