Hey y'all!
Here at the Sewrella headquarters, there is SO much more that goes on than adventures with yarn (okay, it's mostly adventures with yarn- you caught me).
BUT! Sometimes Mr. Sewrella gets a hankering to get messy in the kitchen & I praise the heavens that he does. Not only does he have an incredible palate with creativity abounding, but he shares these bits of foodie heaven on Earth with lil old me.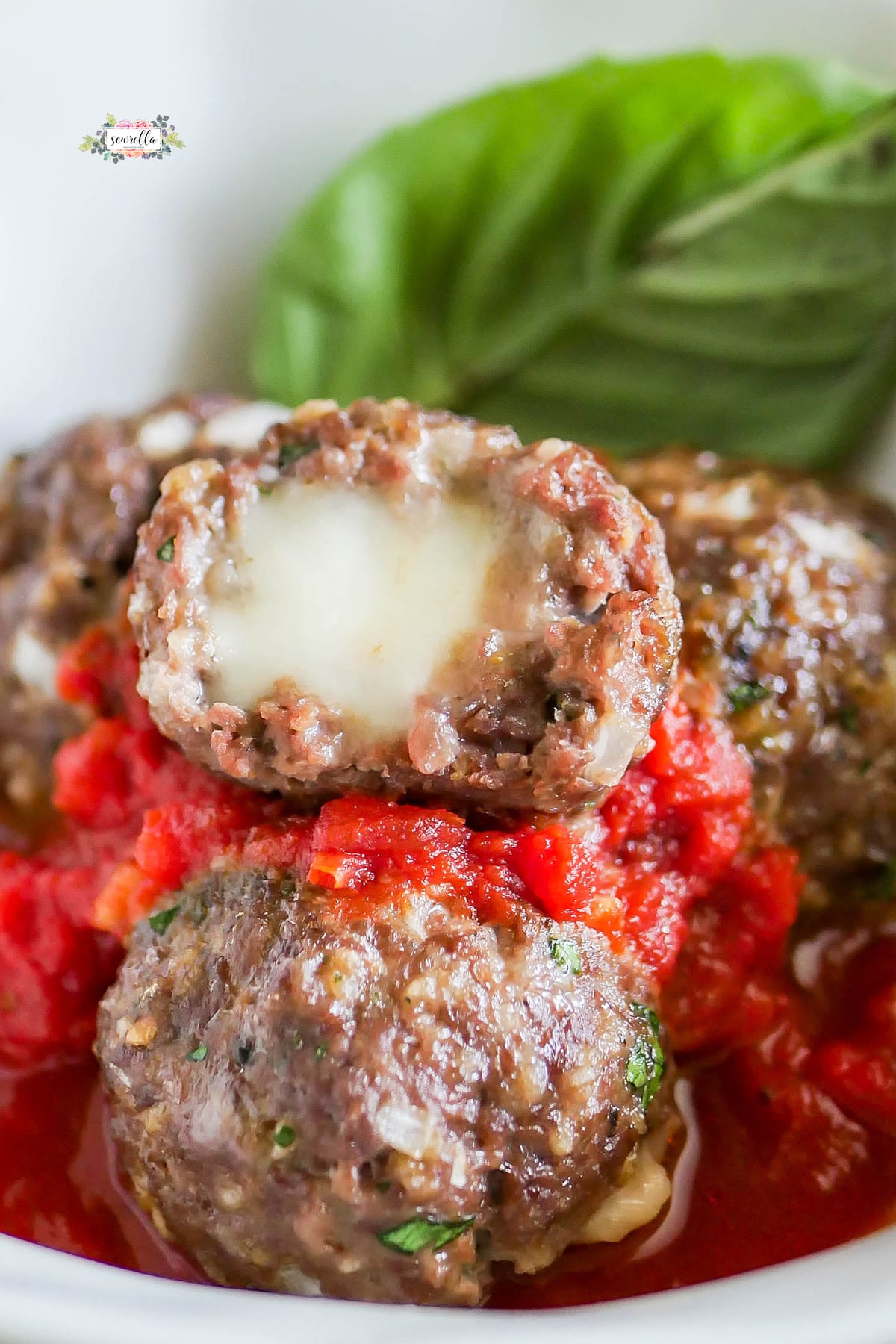 He actually cooks most of the time. For one thing, he's better at it than I am & for another, he enjoys it a whole heckofa lot. At least that's what he keeps choosing to tell me, and I will keep choosing to believe him if it means I can get my hands on more of those meatballs.
He's famous in my family for mind blowing tacos and he's been officially anointed the breakfast king. Basically, take all of my passion for yarn and apply that same emotion to CJ for food. He nerds out on this stuff, man.
SO. Why do I tell you all about my fiance's affinity for cuisine? He's graciously allowed me to share some of his recipes with you! Hooray!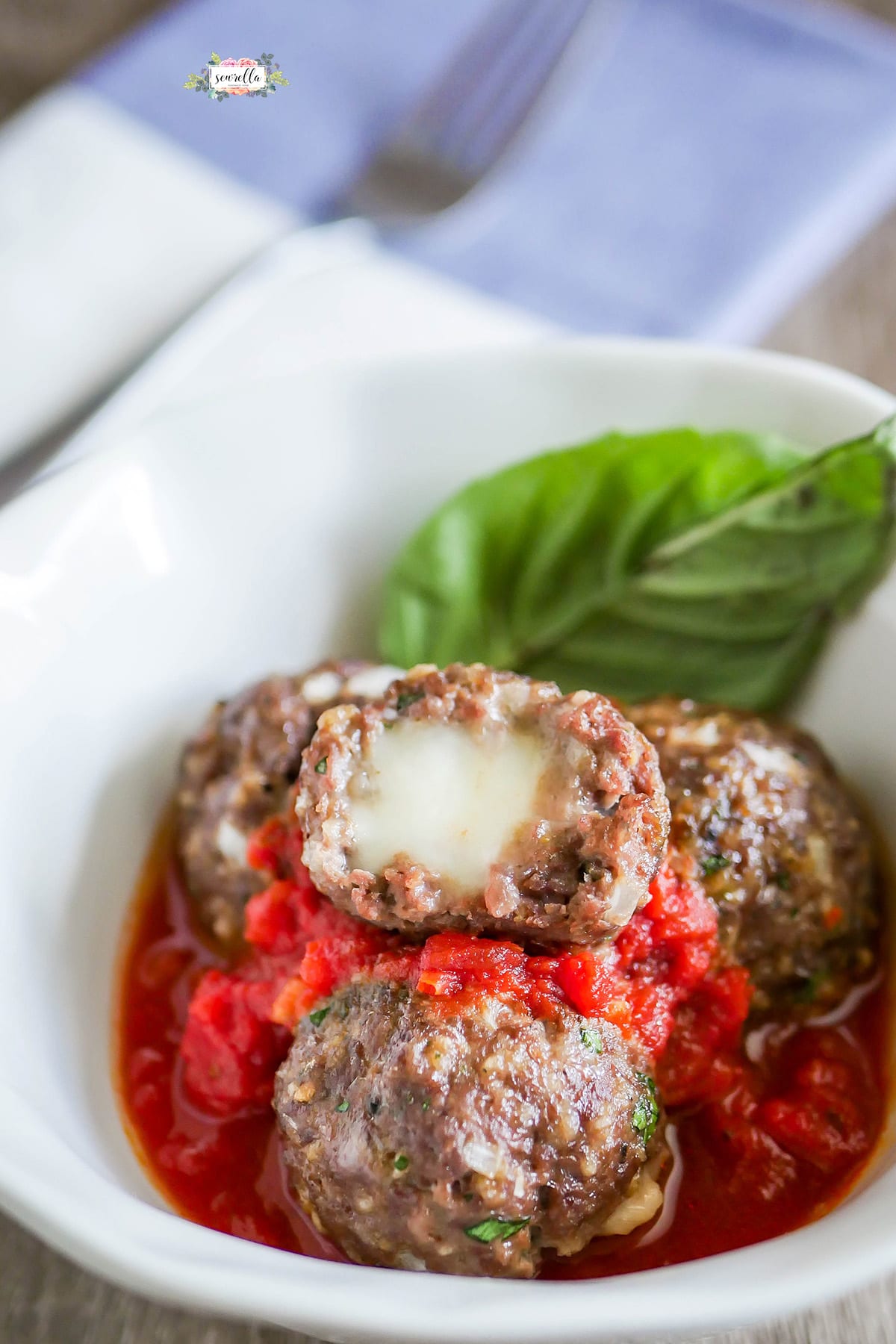 This here, friends, is a mozzarella stuffed meatball. Yeah, you heard me. You know how sometimes you put cheese on top of a meatball (maybe that shredded "parmesan" that really looks more like sawdust)?
No, no, no. CJ puts a big honkin' cube of the good stuff right smack in the middle of that sucker. I like to call it business on the outside, party on the inside.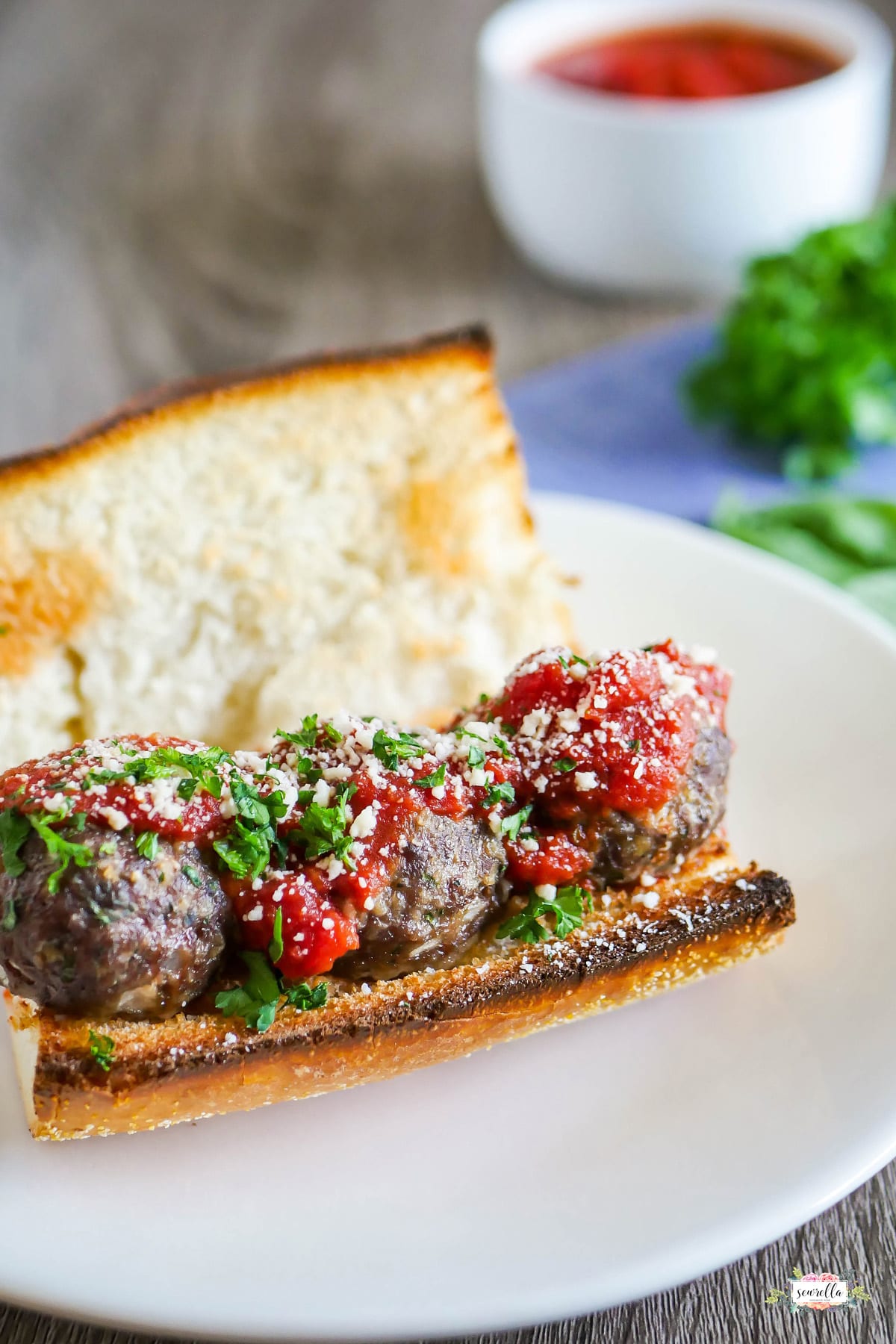 Then do you know what he does? He puts that meatball in a baguette. Betcha haven't ever seen a meatball sub look that good. Mind. Blown.
I've got an easy printable version of the recipe for you below, just tap that PRINT button and you'll be all set. Don't forget to PIN this recipe to your Pinterest boards too!
Happy meatballin'!
[amd-yrecipe-recipe:2]
Learn how I made over $4,000 last month blogging – click here!