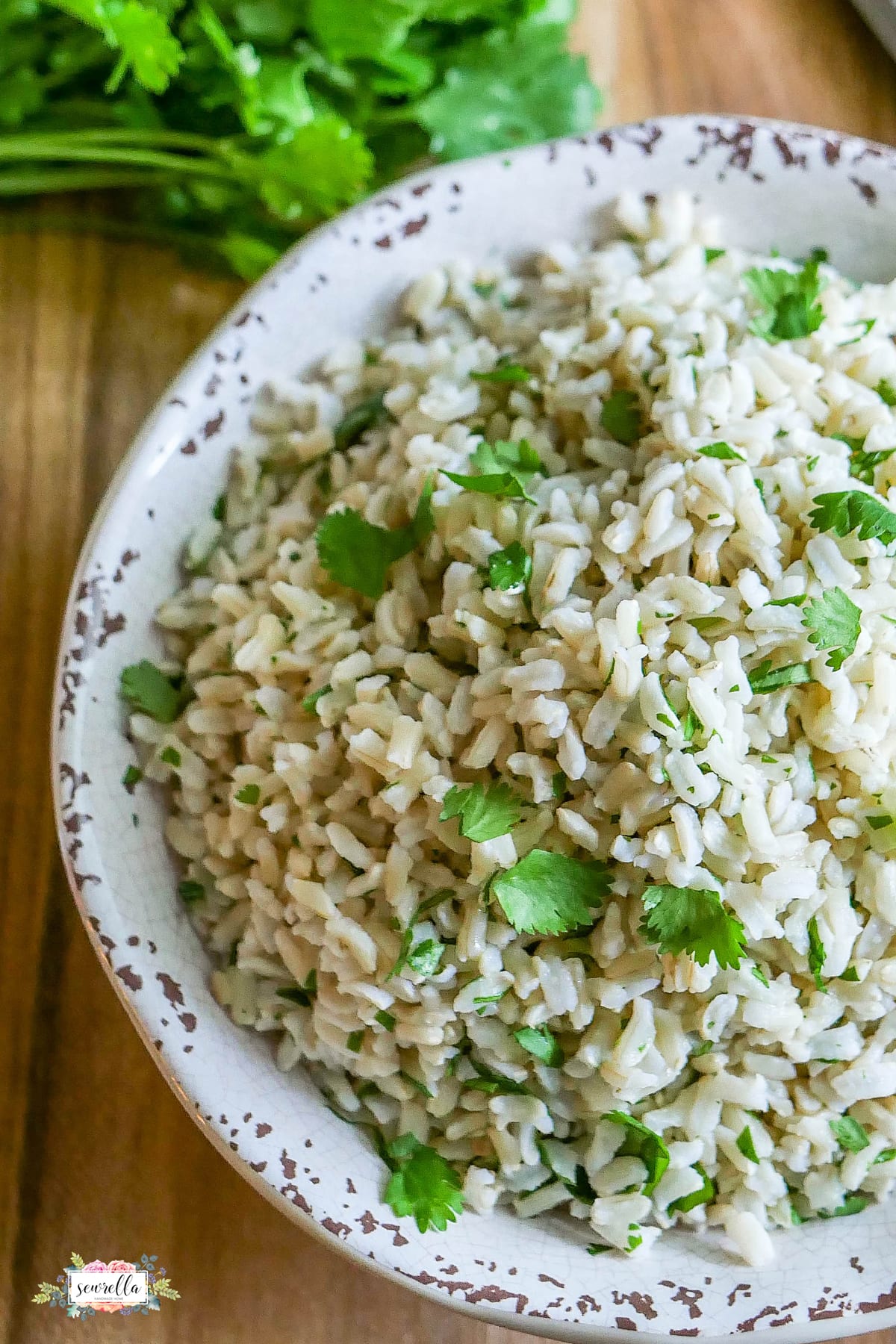 You know how rice is usually just, well, rice? I don't think much of it beyond it being a vehicle for yummy veggies, meats, sauces, and other things.
But you want to know something? Rice can be delicious all on it's own! Crazy, huh?
Of course, CJ thinks of everything. I think I'll keep him.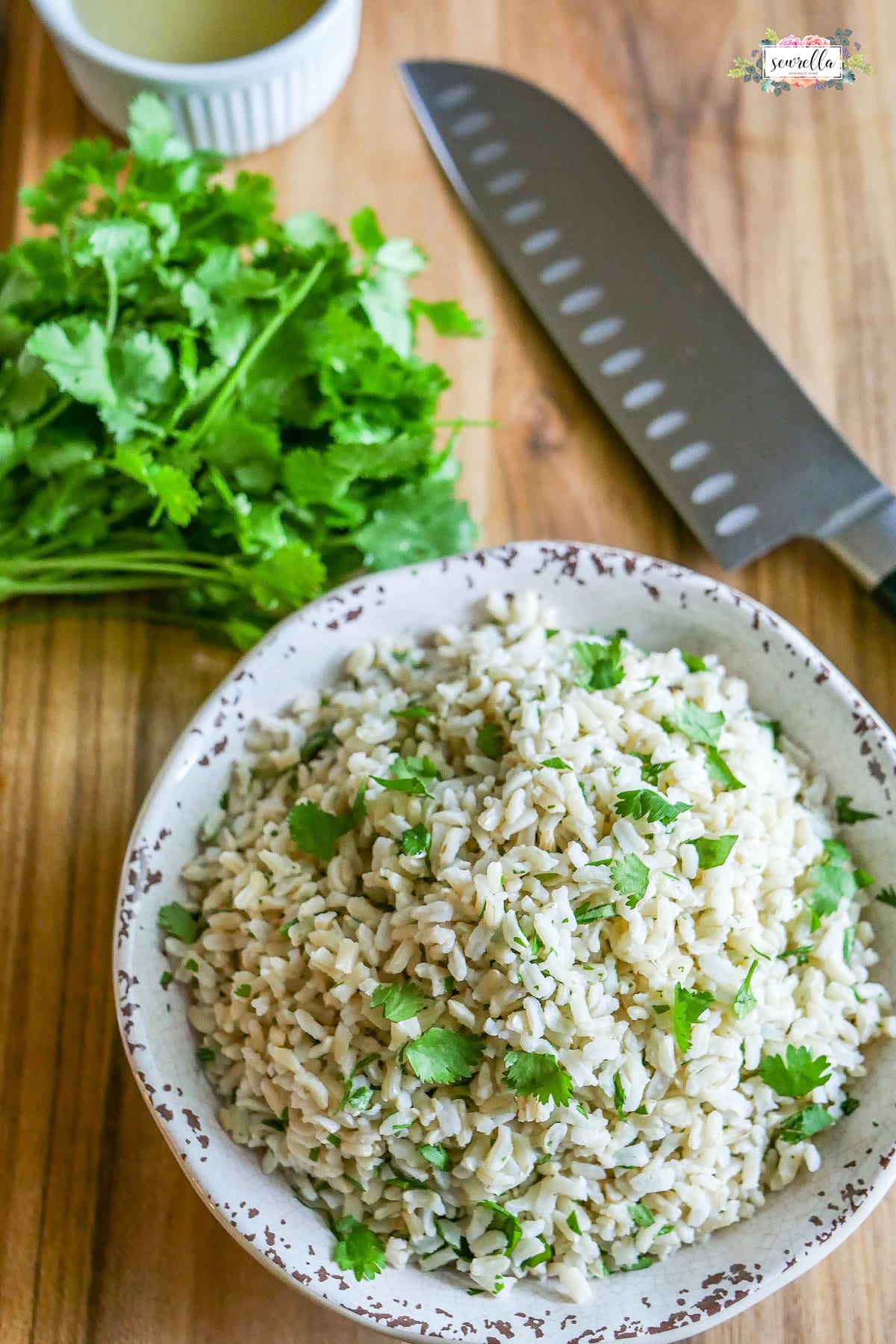 He paired this Cilantro Lime Brown Rice with the Cilantro Honey Lime Chicken he grilled last week (click here for that recipe!) and let me tell ya – it was the bomb dot com. Bomb.com? I don't know.
I don't even really like cilantro, and I'm iffy on too much lime. But honey, I'd eat that rice and chicken all day. ALL. DAY.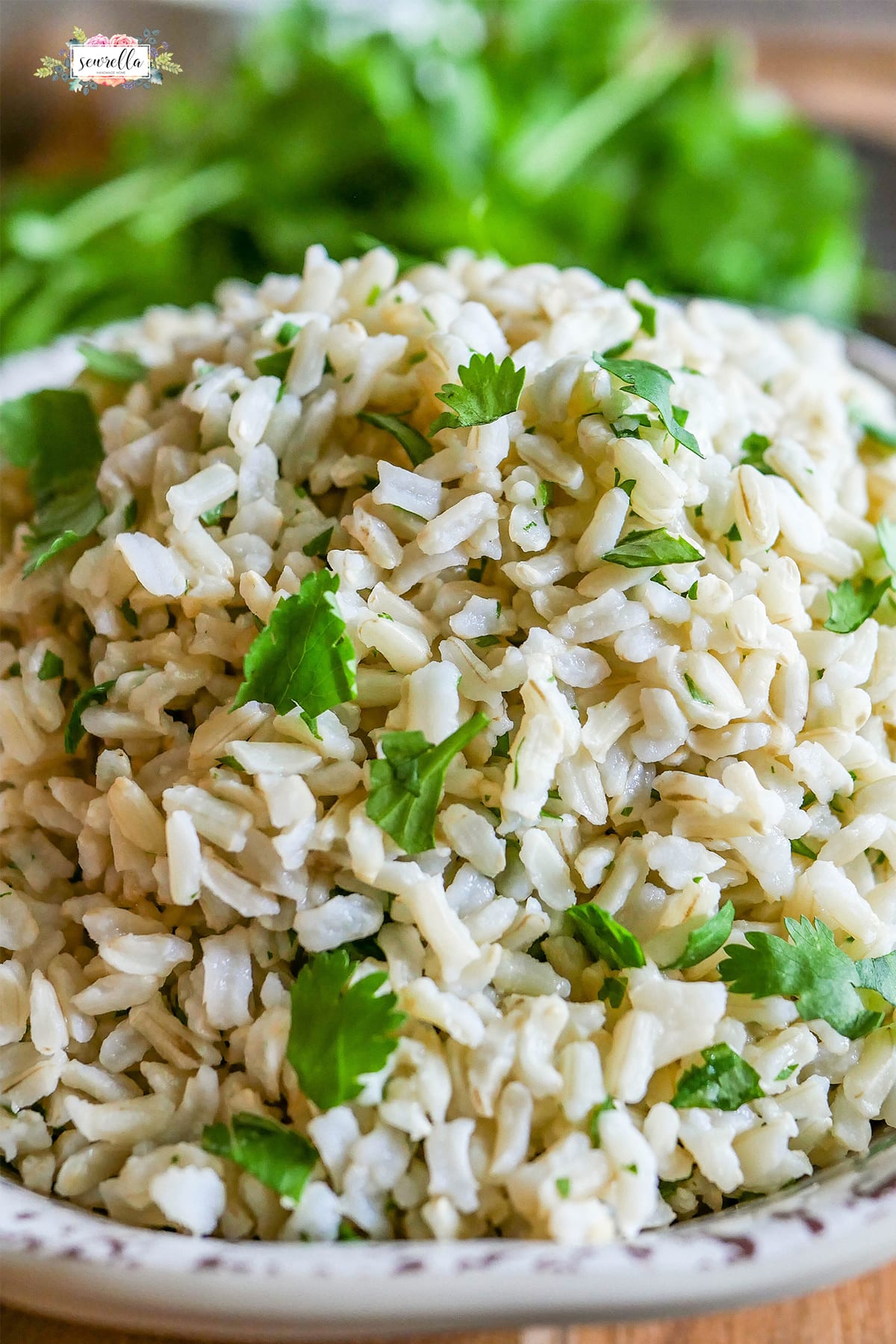 [amd-yrecipe-recipe:6]
CLICK HERE to learn how I made over $4,000 blogging last month!