Hi everyone, and thank you so much for following along on my journey here on the blog – I really can't express how grateful I am for your support!
As you probably know, I've just wrapped up a Crochet-a-Long called the 25 Days of Christmas Traditions.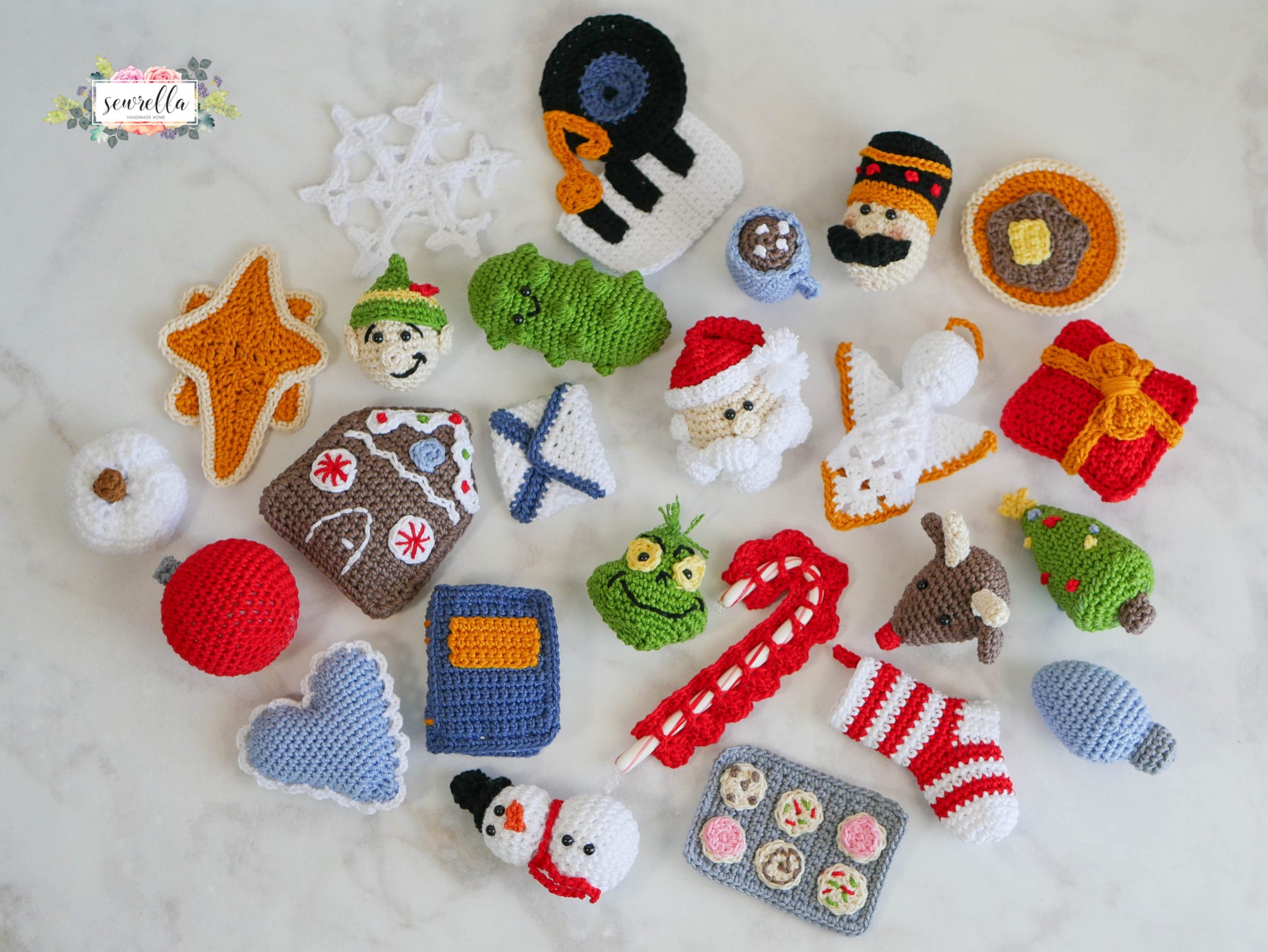 We've made 25 unique holiday ornaments, each with a corresponding tradition to keep ya in the spirit of giving all through the season.
In each ornament's individual post, I talk a bit about the ornament itself and then I go into the Christmas tradition it represents.
We've had a lot of fun with this CAL here on the blog – if you need to catch up on any or all of the 25 ornaments see them here!
I've teamed up with Lion Brand Yarn to bring you an extra special
kit
with all the yarn you need to make this entire crochet-a-long – along with all 25 ornament patterns printed and delivered to your door! That's 29 skeins of 24/7 Cotton yarn (my very very favorite yarn to work with – it's unlike any cotton I've ever used. It's smooth, shiny, durable, and perfect for heirloom ornaments like these!)
As an extra special treat to celebrate wrapping up this project, they are putting the kit on sale for 25% through Christmas, and there is also free shipping this week! So be sure to grab this kit soon!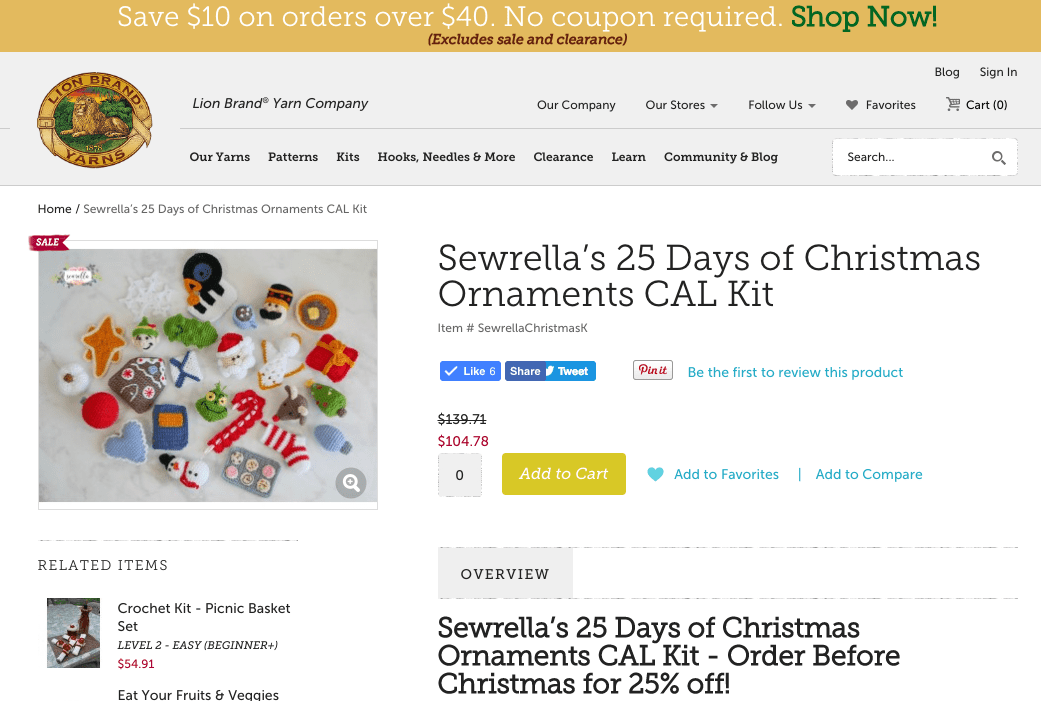 Instead of sending you all around my blog to 25 pages to see all of your traditions, I've put together a free printable pdf download that lists each ornaments and it's tradition.
This is perfect for sticking in your storage box with your handmade ornaments until next year, or for giving with all of the ornaments as a gift!
I've put this collection together in part as a fun, festive community activity for all us crocheters – but I really had another motive in mind.
This year (2016) is my son's first Christmas! There are lots of traditions that I did as a kid with my family and I wanted to make them more permanent (ahem, required) every year.
And what better way to do that then to crochet a sort of advent calendar of ornaments coinciding with these holiday activities!
Below I have the free printable with every ornament and tradition included.
Just click the photo (OR CLICK HERE) and then print the page that opens in a new window.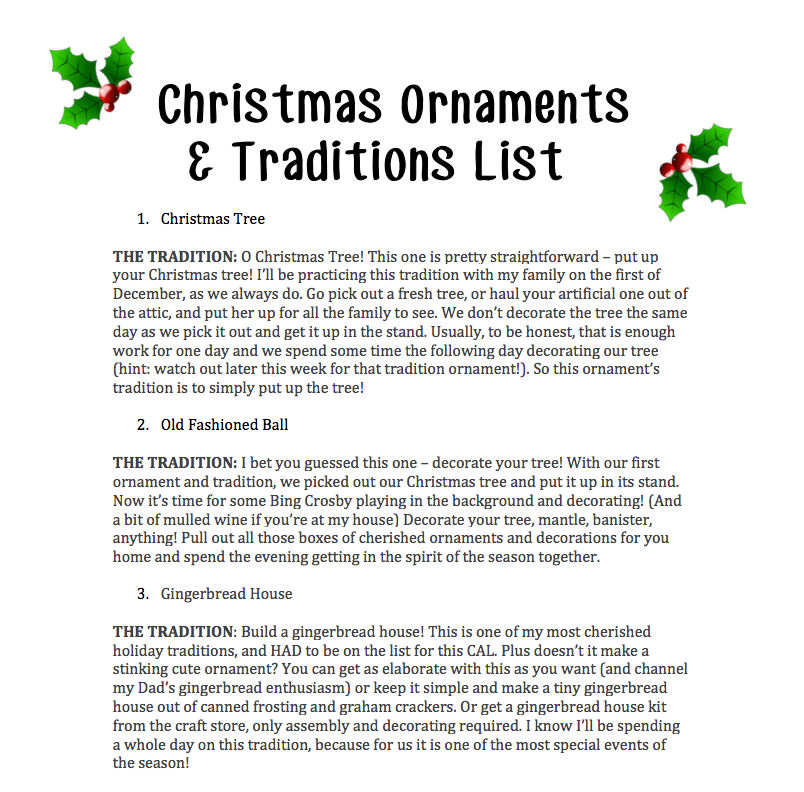 I hope you and your families have a holly jolly Christmas this year!