Today I have a great pattern for you guys that is so much fun!
For those of you who are (what I like to call) multi-craftual, in that you craft in all kinds of different ways, this project combines two loves:
sewing & crochet
I wanted to make something for a dear friend of mine who has been the reason I began sewing. I've been a self-taught crocheter for some time now and she has sewn for most of her life. When we became friends, a great cornerstone of that friendship was our mutual love for creating. She inspired me to buy a sewing machine and try it out – I've been in love with sewing for a while now!
In short, I wanted to make something for her that represented our friendship – a crochet pillow with a sewing machine motif seemed to combine our loves in a neat way!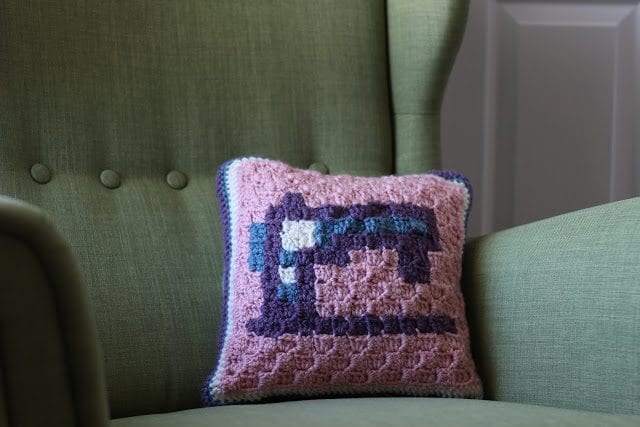 She is a great lover of color and a feminine aesthetic – so I took that to heart when designing this little guy.
For the back, I stuck with a classic C2C technique – a random diagonal stripe. I think it turned out so so cute!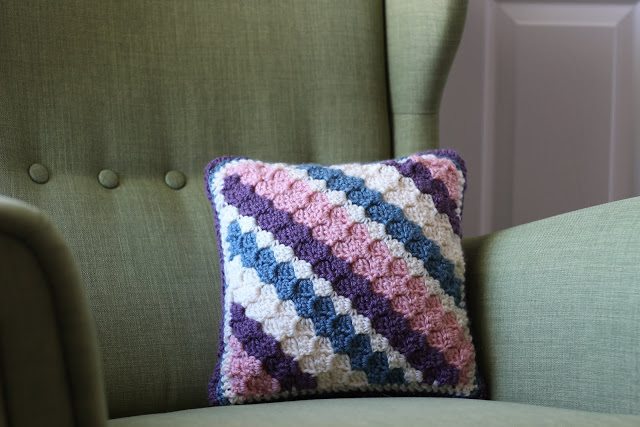 For both sides of this pillow I used the C2C or corner to corner crochet method. If you are unfamiliar or need a refresher on this technique please see my video below!
Now that we know how to stitch this thing, here are the charts!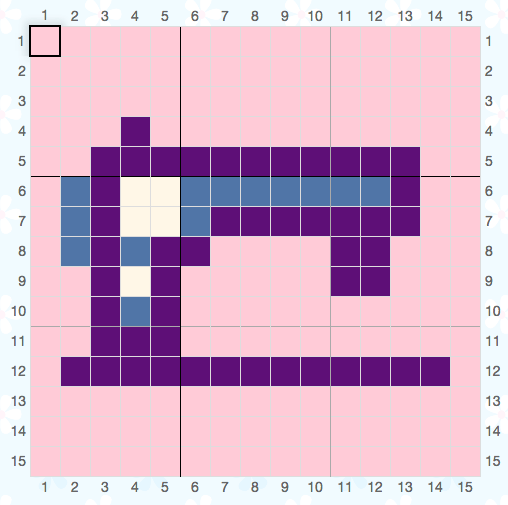 and the back!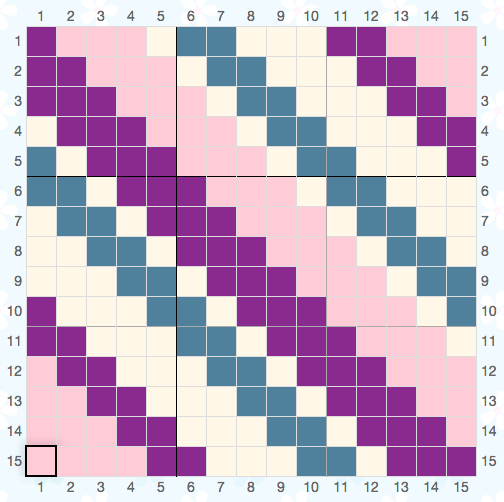 So just follow these charts to make each side.After the two sides are made, I did a simple DC border around the edge of each piece (front and back) then whip stitched them together with a tapestry needle and coordinating yarn.You will need a 14″ x 14″ pillow form to make these blocks into a pillow (I suppose you could also use poly-fil stuffing but I find pillow forms to be easier and hold a longer lifespan)
I hope you guys love making this little cutie!