I see chevrons everywhere.
And I mean I can't go to the grocery store without seeing a chevron pattern somewhere, somehow.
When you can't beat em, join em – right?
Well I'm not one to slap a chevron on just anything – it has to be just so.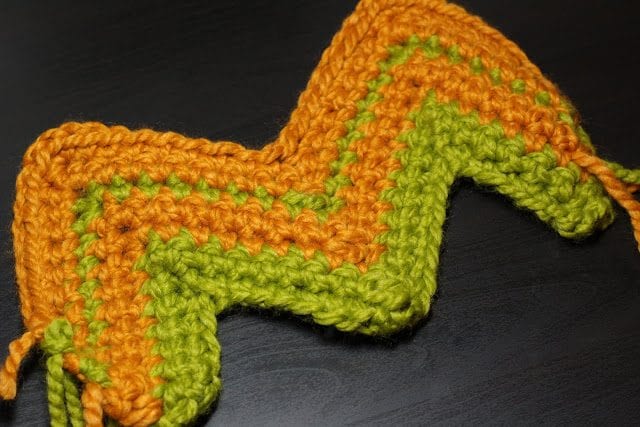 Enter the crochet chevron stitch!
This stitch is not complicated. At all. Seriously, if you can make a single crochet, you can chevron. its' that simple!
So without further ado, let's learn this fun stitch
PATTERN:
Slip knot
Ch a multiple of 17  and add 16 to it (I did 33)
Sc decrease in first and second st from hook, Sc in next 5 sts, *3 Sc in next st, Sc in next 7 sts, skip 2 sts, Sc in next 7 sts*, 3 Sc in next st, Sc in next 5 sts, Sc decrease, Ch 1, turn
Notes:
Each "3 Sc in same st" is a peak in the chevron pattern
Each "skip 2 sts"is a valley in the chevron pattern
If you'd like to make a bigger project (say, a blanket):
Repeat from * to * as many times as you like – this will create more peaks and valleys and a longer sample. Remember to allot for this in your foundation Ch
Example: For a lap size blanket you may want to repeat from * to * 4 times. So for your foundation Ch you need to Ch 17×4 = 68+16 = 84
I hope you all love this stitch and make some beautiful things!
What other stitches would you like to see explained in detail? Leave a comment below!