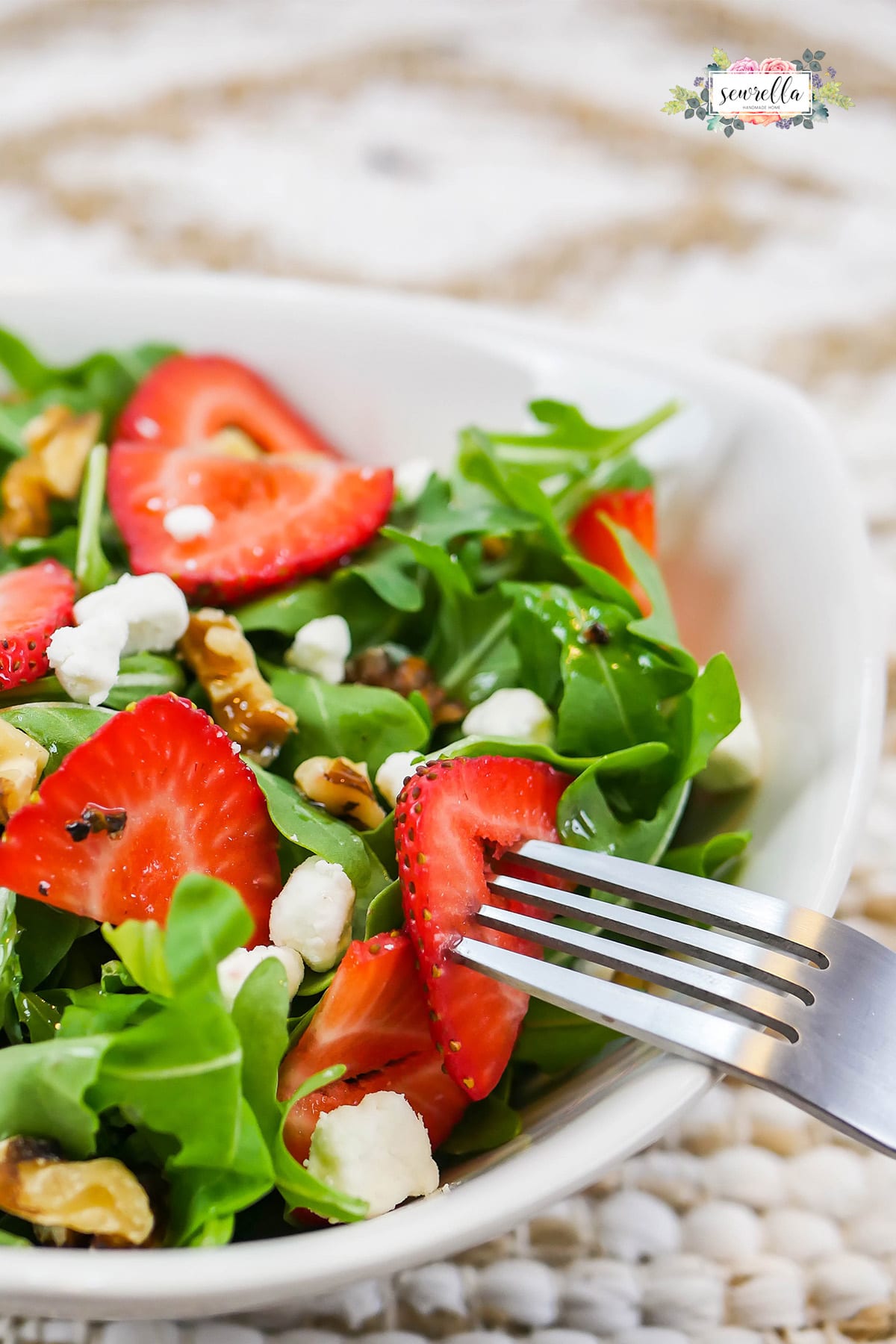 I know, I know. Another summer salad recipe. BUT YOU GUYS. This is my new favorite salad because there are so many unexpected touches!
When my fiance CJ said he was making salad for dinner, internally I said – *groan* but I want something yummy
Boy, was I wrong. When he handed me this salad, I still wasn't the biggest fan… then I took a bite.
Holy explosion of flavor! The vinegar in the dressing, the sweetness of the strawberry, the peppery bite of the arugula. Sweet mother of Abraham Lincoln! I was sold. And I promptly ate every. last. bite.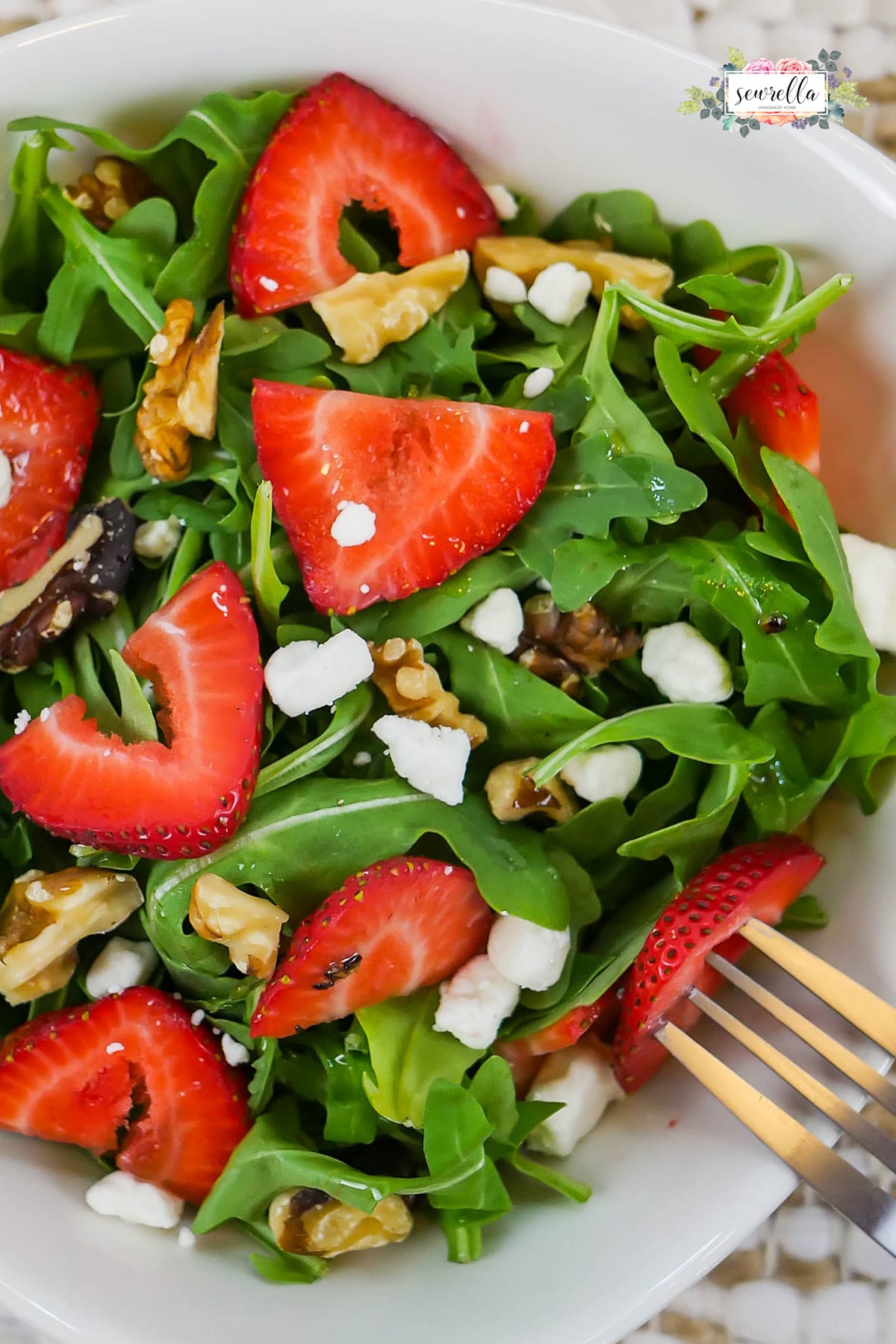 So I know you're not digging this salad idea – but just trust me on this one. The flavor here is out of control. I don't even really know if it's okay to trust you with this much flavor. Like, it might be dangerous. Eh – go ahead. LIVE A LITTLE.
Aaaaaand this recipe is super healthy. So when you fit into your skinny jeans at the end of the week, thank CJ over here for the salad that got you there.
Enjoy!
[amd-yrecipe-recipe:3]
CLICK HERE to find out how I made over $4,000 last month blogging!