Hey friends! Today I've got an extra special piece of yarn inspo for you – the first of my new Designer Spotlight series! Once or twice a month I'll feature one of my favorite designers here on the blog, it's like making a new friend!

I'd like to introduce you to my yarn loving friend, Alexandra Tavel from the amazing knitwear brand Two of Wands. She is as sweet and lovely as can be, and her designs are simply stunning.
I think you'll agree with me when I say that Alexi has it all – her patterns are chic, wearable, and easy to construct. Scroll through some of my favorites (both paid and free patterns) and click the photos or links to visit her blog & show her some love. She's got a lovely Instagram page too, click here to follow her there!
Alexi's latest pattern, the Caravan Poncho – so essential for those chilly autumn days! See the knit version below.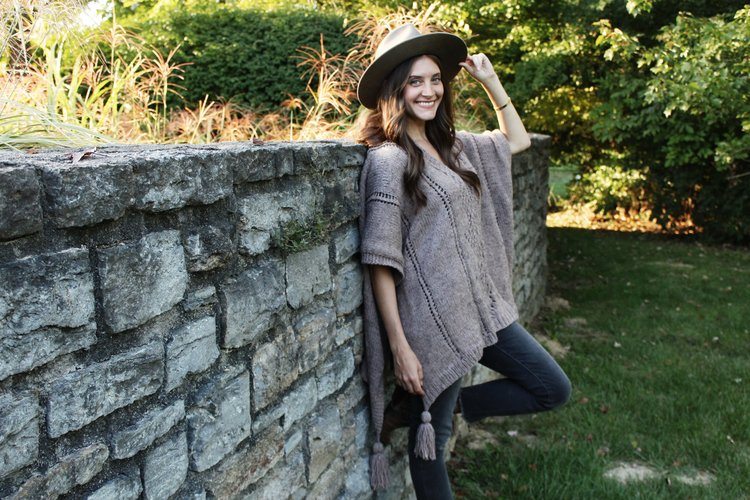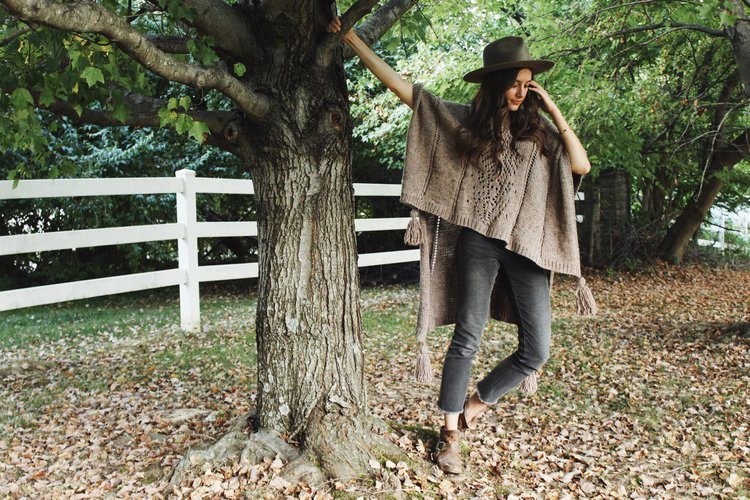 The Cross Country Poncho is the knit version of the Caravan – this one is stunning and has been such a huge hit recently! Both are free patterns, so go grab them!


The French Market Tote is sensational, functional, and ridiculously easy to make. Plus, it makes you feel just a tad bit Parisian, and who doesn't want that?!



What Alexi really excels at are wearables – here's one of my favorites, the knit Oxford Boyfriend Cardigan! It's slouchy, it's striped, it's perfect.


The Campfire Blanket Scarf is another fav (can you tell I love this gal?) – I think this is the perfect thing to wear while roasting marshmallows by the fire!






The Stratus Wrap is another perfectly versatile piece with similar angular construction and striping as the wraps above, but with much more neautral colors and fuzzier yarn!


The Mont Blanc Cardigan is a paid pattern, but TOTALLY worth the few dollars – you'll want to make this one for everyone on your gift list this year.



That's all, folks! Be sure to check out Alexi's blog & give her a follow over on Instagram @twoofwands!