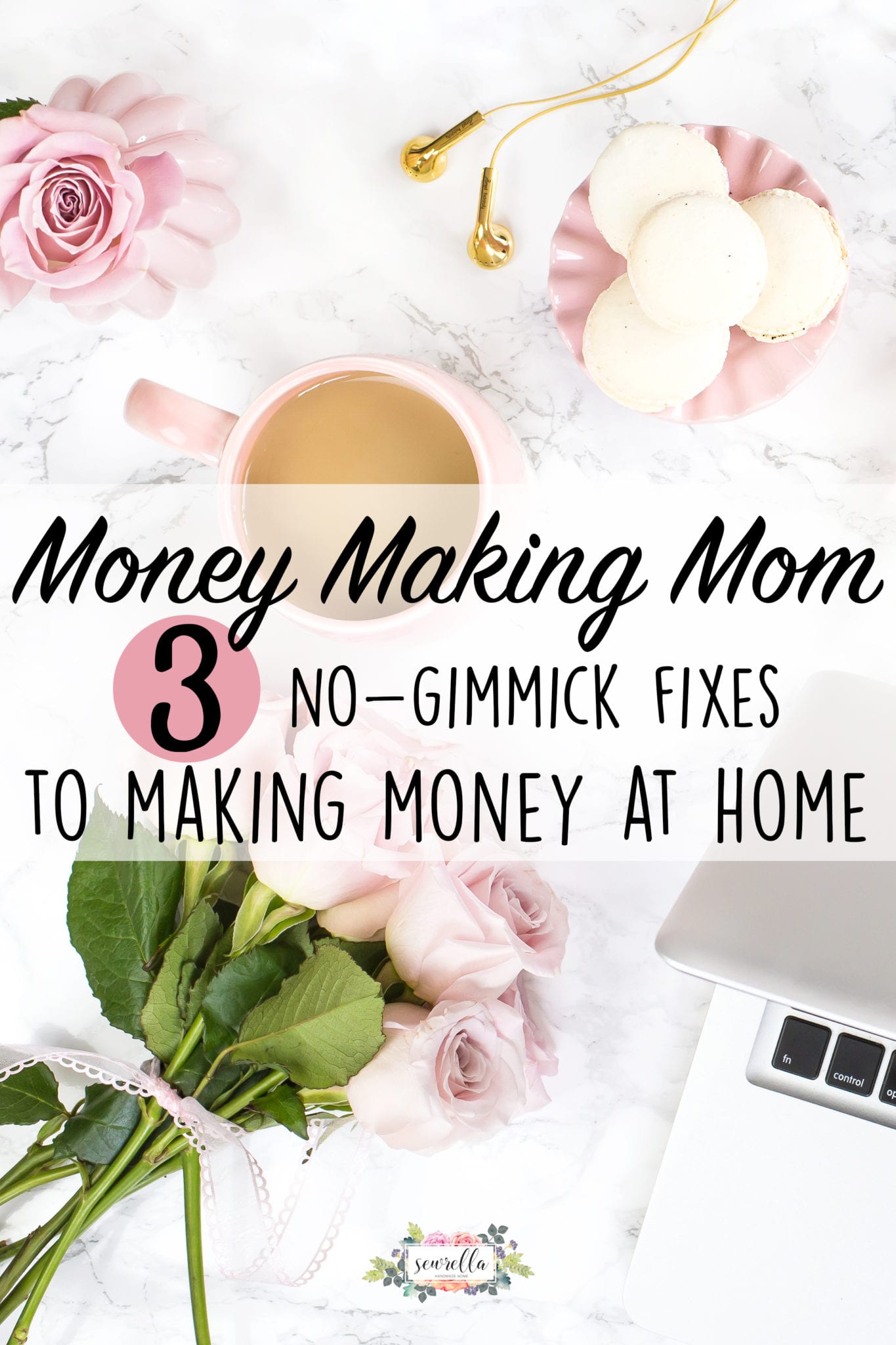 "Mom life" is the polite way of saying "Crazy, Stressful, Budgeted, Emotional life" for many of us. It's also "Joyful life" but let's be real – we all have our the-world-is-coming-to-an-end-tell-my-nana-I-love-her moments too.
And a lot of those moments revolve around money.
There never seems to be enough to get by or to take that vacation that's been on our bucket list. We are always looking for a REAL way to make a few extra dollars – even if just for a rainy day.
But there are lots of tutorials out there that only exist to sell you something, confuse you, and send you down a path to nowhere. It's really frustrating – especially when you're already frustrated about your financial situation.
Or you really just want some more cash for craft supplies & coffee. Which is important too.
So read through my top 3 ways to make money at home – trick & gimmick free!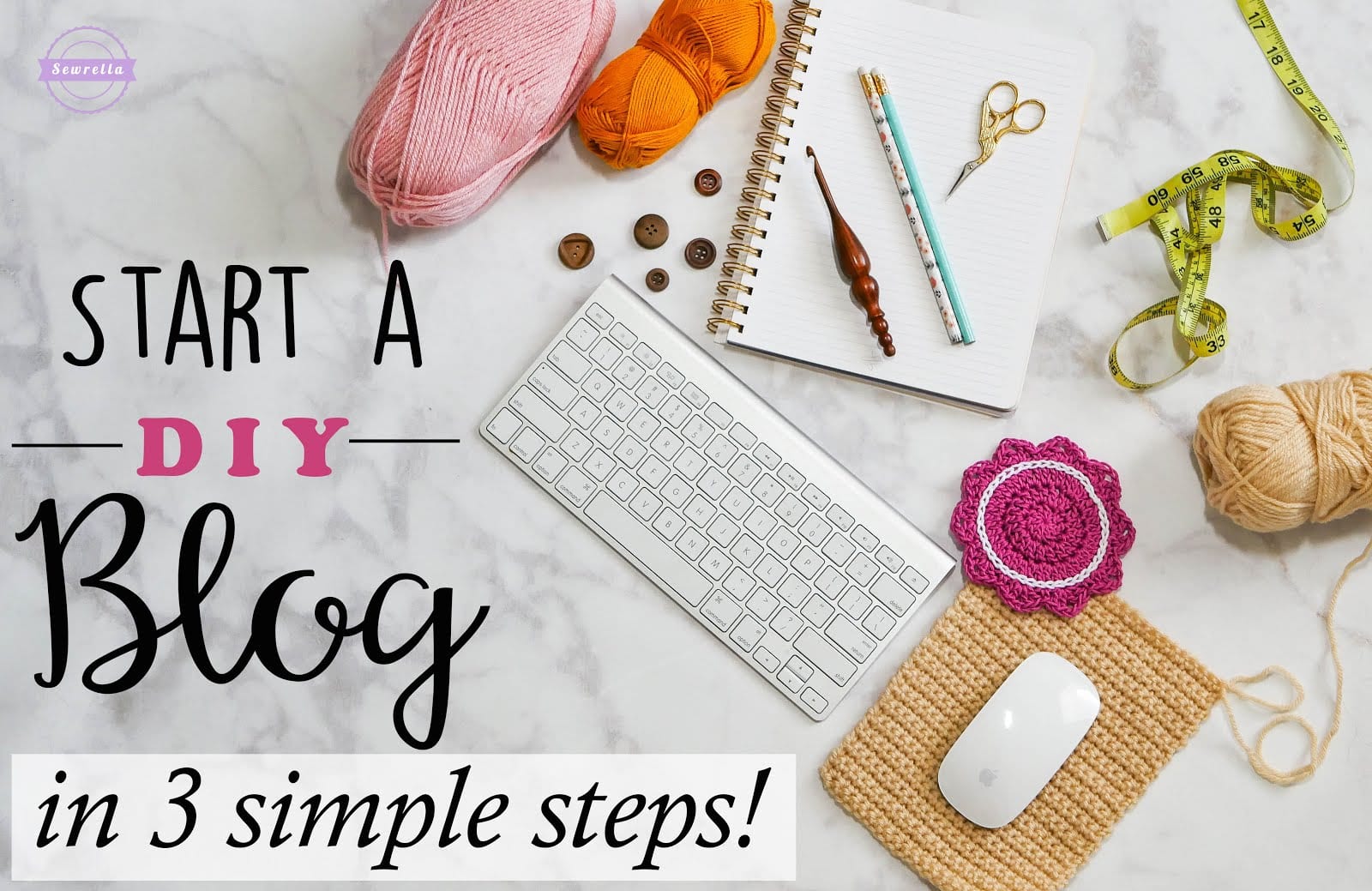 Starting a blog is by far my favorite way to make money from home (surprising right? As I sit here & write my blog…). I started my blog without goals of turning it into a career or earning thousands per month – but that's where it has ended up! It's been a full time job, so this one is more demanding to grow & turn into a full time income. However, I make my own hours, take days off when I want to, control the content I create, and am my own boss. Which feels really good.
I've also got lots of resources here on my blog to help you get your own blog going!
Imagine all that you could blog about! Mom life, the recipes you make, your crafting & crocheting, relationships, or even finances. There are no limits & that makes this making money at home strategy most appealing!
Earning real money with very very little effort is a wonderful angle to making money at home – especially as a busy mom. Ebates allows you to shop as you normally would at the stores you love – and earn real money for it.
The way this works: Ebates is the best way to get cash back for shopping.
Search for the brand you want to shop with (over 20,000 to choose from including Amazon, Walmart, Sears, and more)
Check out the percent cash back you'll get from this store (next to the store name)
Shop as you normally would! (You can even use your coupon codes and sales as usual)
Earn real money
It really doesn't get better than this. Add one little step to how you shop, and make money back!
3. Freelance Writing
Writing freelance earns good money for flexible work. Often you can write for companies, publications, or even blogs. You can often choose what you want to write about and for who, if you want to only take jobs that are within your niche as a writer.
In order to get hired, you'll need examples of your work. Until you get your first few jobs, the best way to show examples of your work is creating your own blog. This way there is an online portfolio of your work that is, essentially, you on a webpage. There isn't a better way to display your personality in its entirety over a computer!
And who knows, your blog may start making its own money too. Double money!
Don't forget to PIN these tips to your Pinterest boards!
What are your best tips for making money from home as a busy mom?